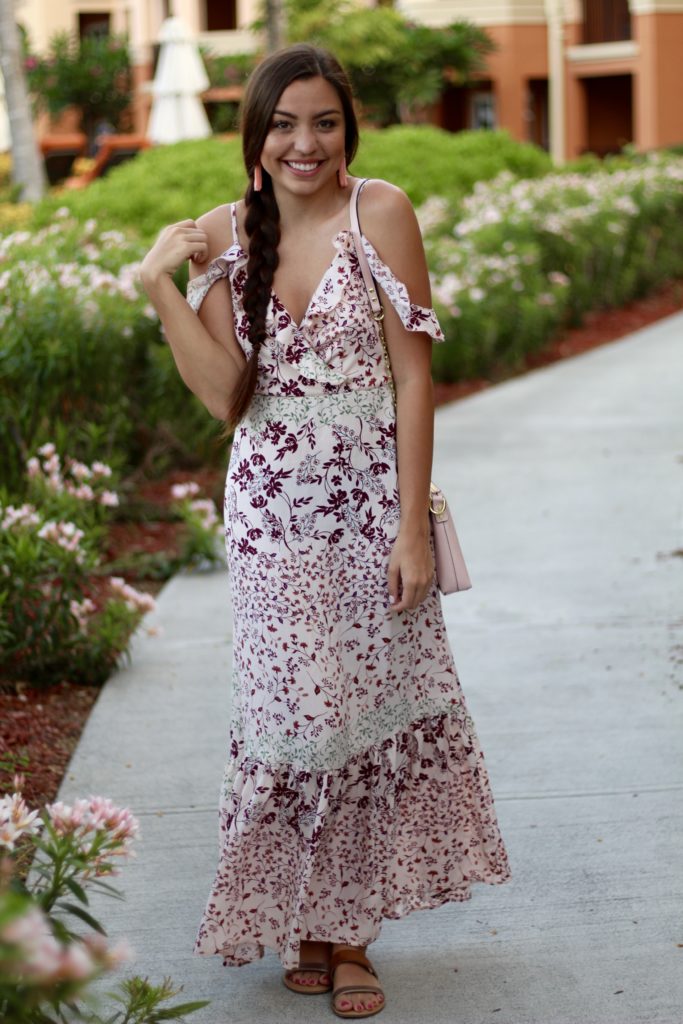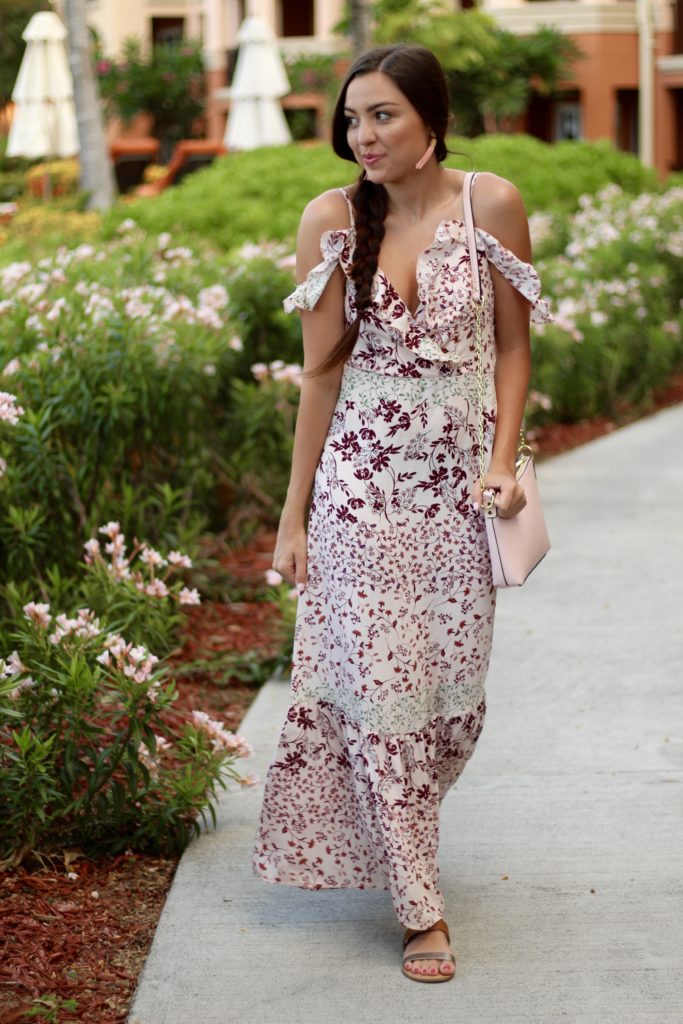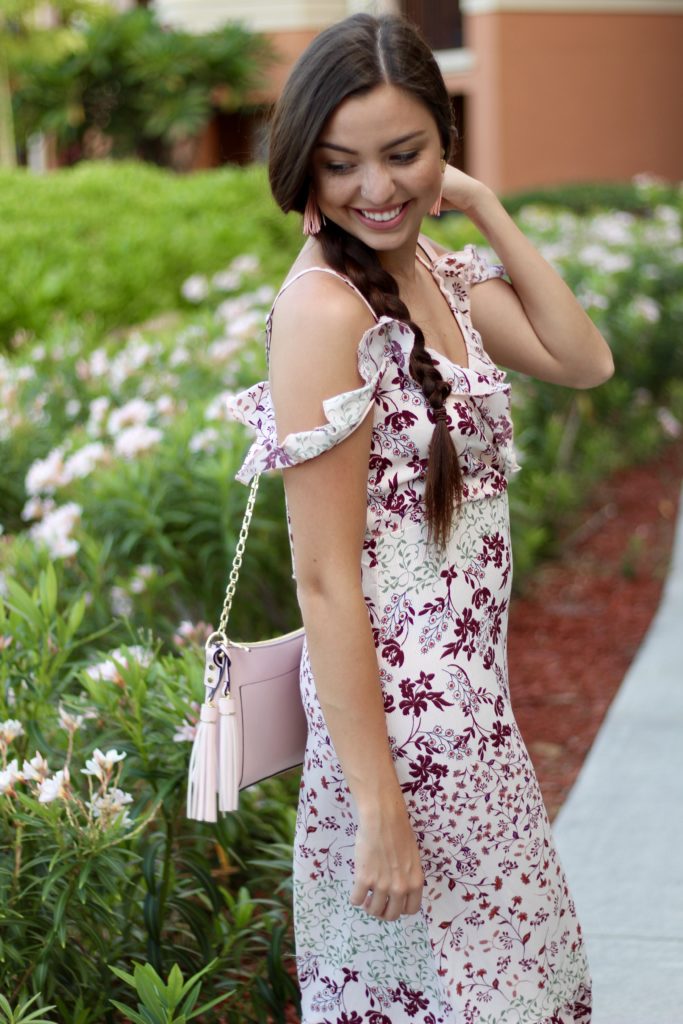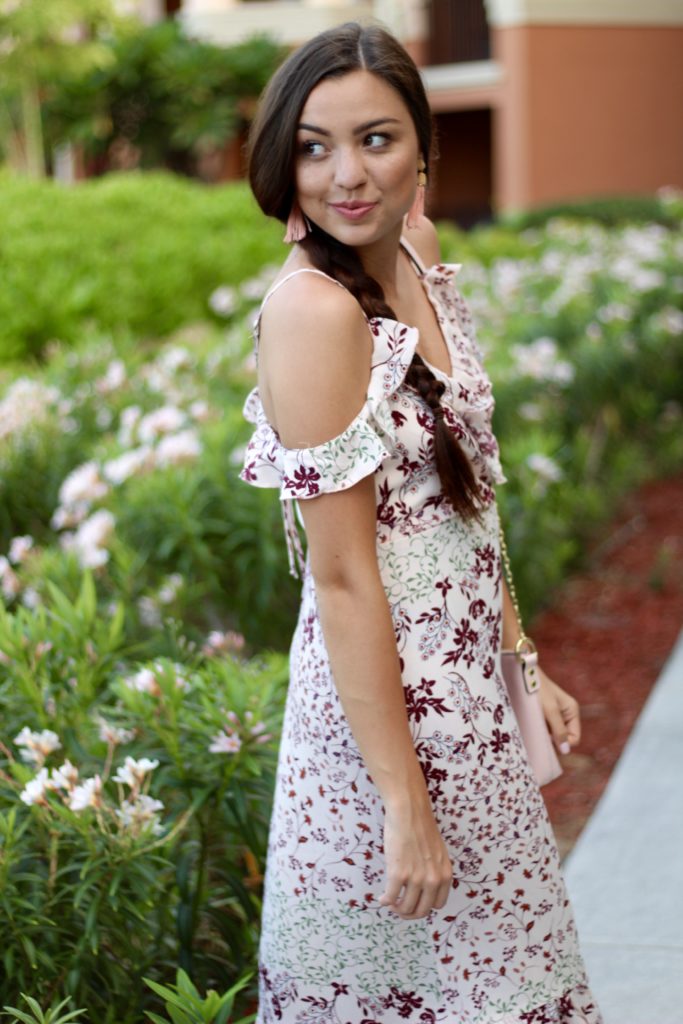 Maxi Dress | Similar Sandal | Earrings | Similar Purse (Seriously love this!)
It's official, I am moving to St. Thomas! Ok, not really but I seriously would if I could. This place is absolutely gorgeous and I cannot believe we have to leave today! I packed enough outfits in my suitcase for two weeks [what girl doesn't?], even though we were only here for 4 nights. My best girl friends from high school all went off to different universities in three different states, and we all decided that when we graduated we had to take a girls trip somewhere fun!
We decided on The Virgin Islands because it is absolutely stunning and we knew that we would love being on an island for a long weekend. And then it came time to pack and I kid you not, almost everything in my suitcase was from Target! I really went into Target a few days before my trip to get a few last minute things that I needed and I came out with a new summer wardrobe. I am apologizing in advance for my next 5 blog posts being from Target, but really I don't think anyone will complain!
This floral maxi dress was one of my favorites that I packed and it is absolutely GORGEOUS for a beach trip! If you have any upcoming trips, you have got to check this dress out! Not only is the material and fit perfect for a summer maxi, but it is also under $30! A dress that is super cute and won't break the bank? I am in!!!