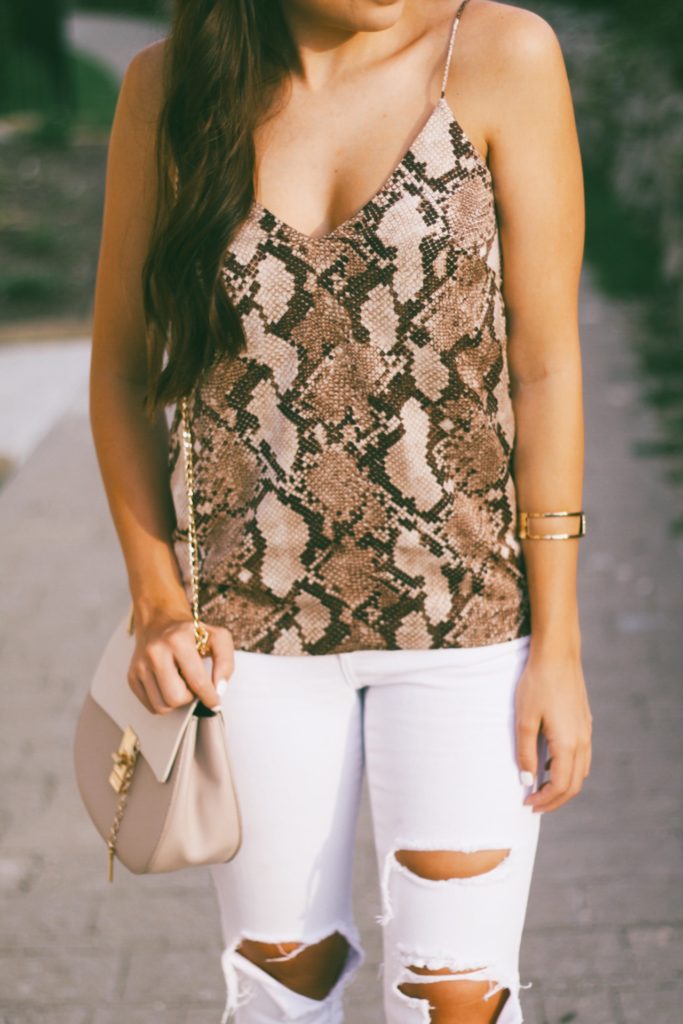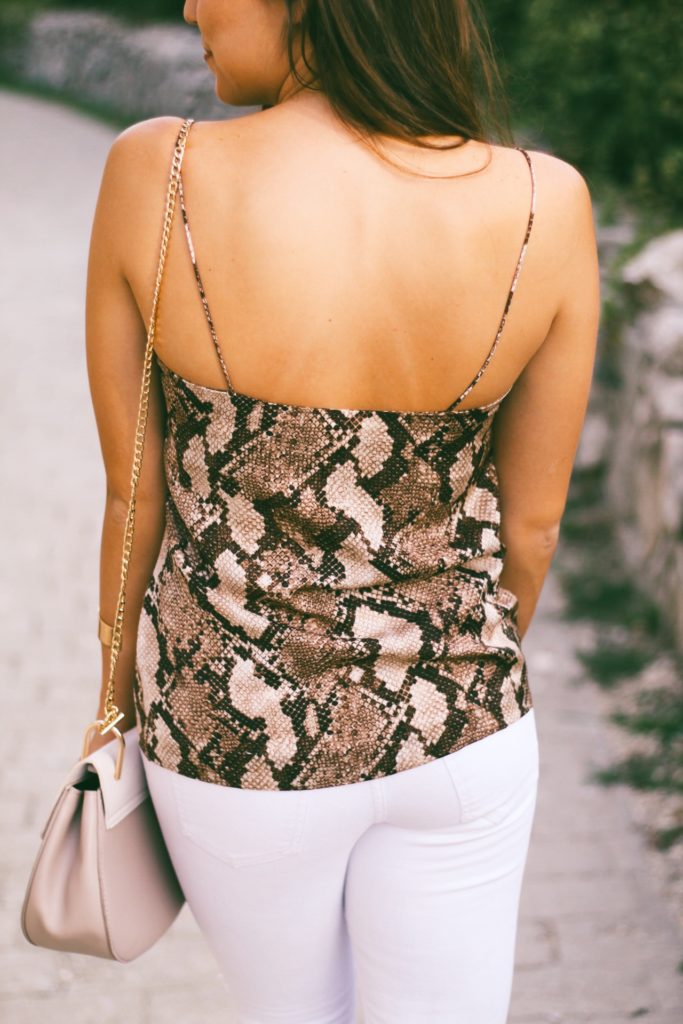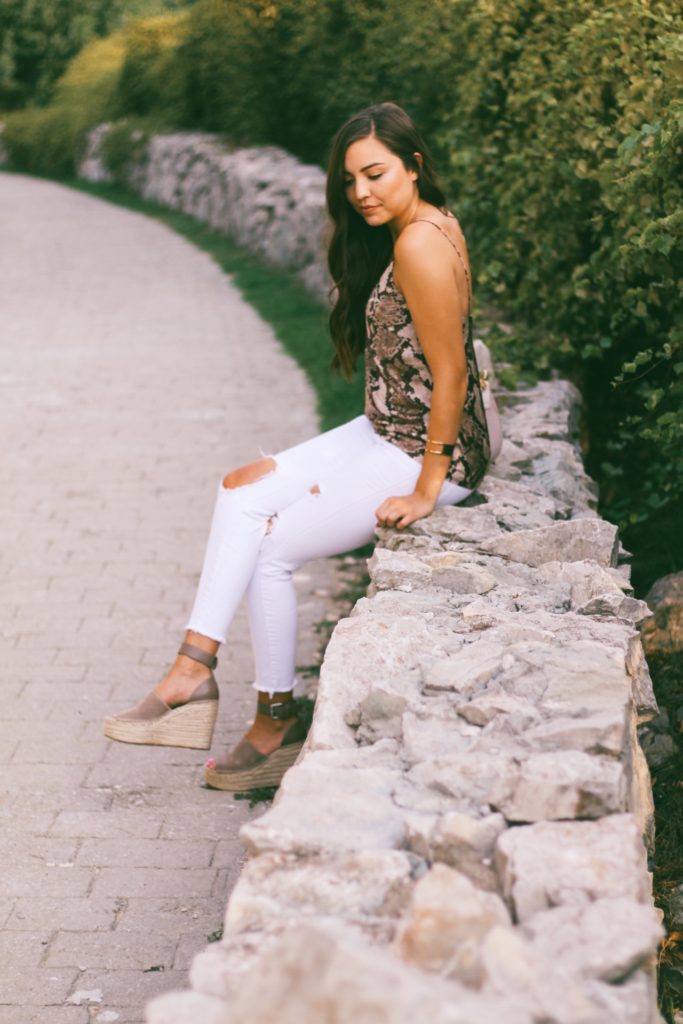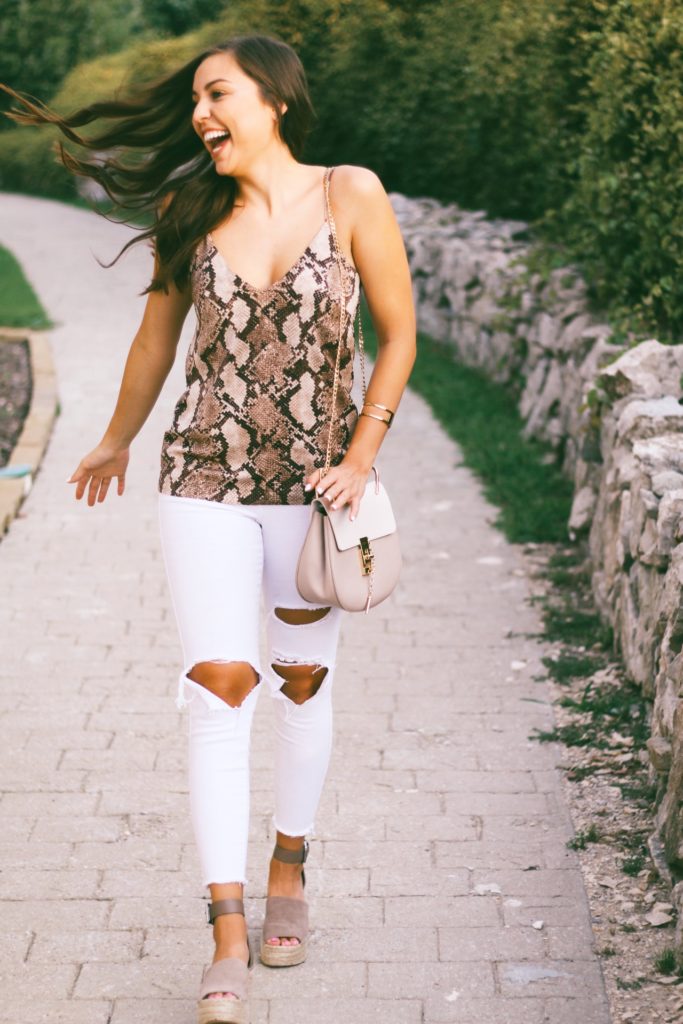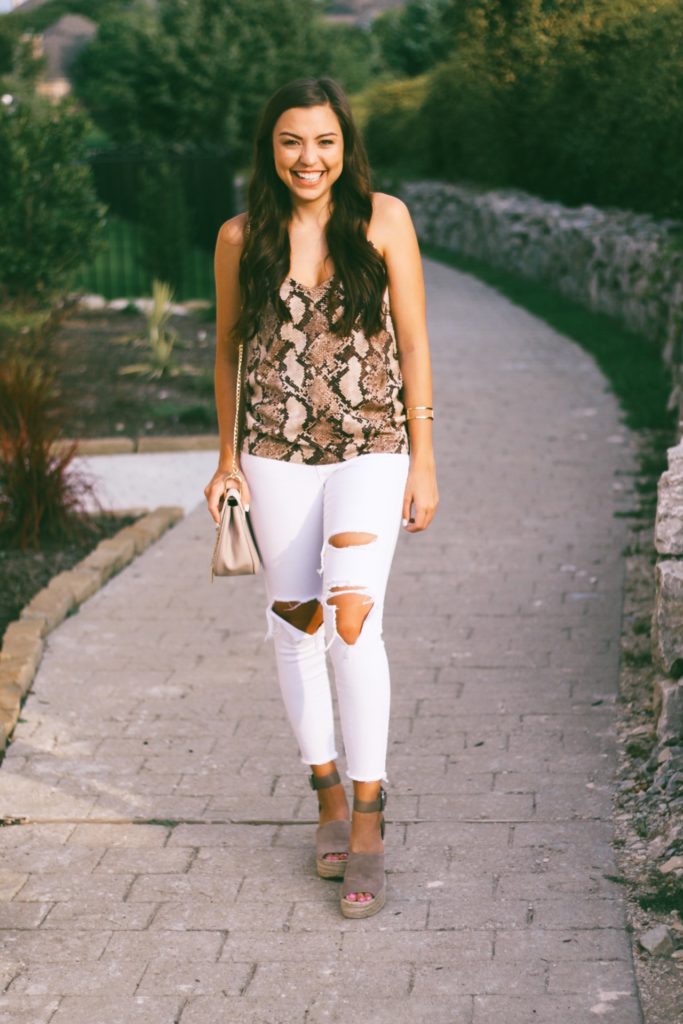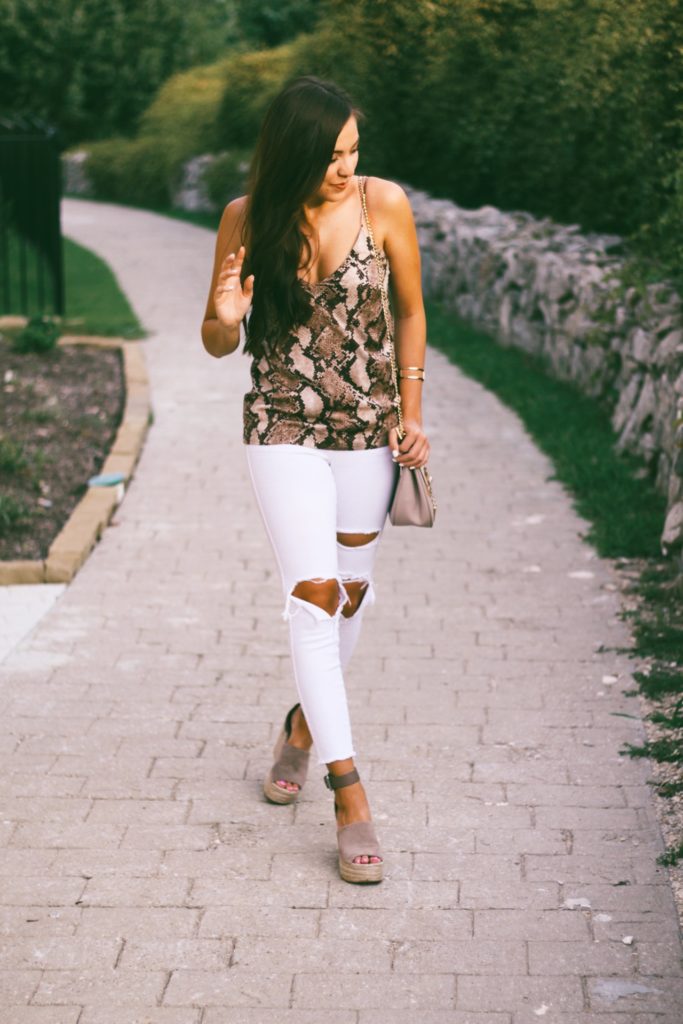 Snake Top | Similar White Jeans | Wedges | Chloe Dupe Bag
Hey guys! The macaroni and cheese is on the stove and the hotdogs are in the maker. It is DEFINITELY time for some Fourth of July celebrations. Independence Day is my second favorite holiday [next to Christmas, of course]. There is just something about getting all of your friends and family together to celebrate our country that is sooo sweet. And of course, on this weekend my heart is heavy for those who have lost their lives defending my freedom. I am thankful and I am blessed because of their sacrifices.
Although this isn't necessarily an outfit inspired by the Fourth, it is an outfit that would be perfect for the weeks' endeavors/any fun trips you have coming up! BTW, Alex and I just booked flights to Chicago in August and my heart is pounding with excitement! I have never been to Chicago, and he has family there. So, it will kind of be like we are exploring together for some things and then other sights he will be able to show me as memories! Which I just could fall over thinking about…also, you already know I have looked up the top spots to see when visiting. These white jeans will definitely be coming along for the trip, and I might throw this tank in with some black jean shorts for a more casual look! Animal print is something I have been eye-ing this season because I see that it is on the rise again [7th grade me is jumping for joy]. I just had to get this one while it was on major sale! I am hoping by the time you are reading this, it is still on major sale for you!
These wedges are also my go-to for summer. I cannot even tell you how many times I have thrown them on with a casual or a dressy look. I have worn them anywhere from a quick coffee date with friends, to a summer wedding! I absolutely love them and they are my #1's.