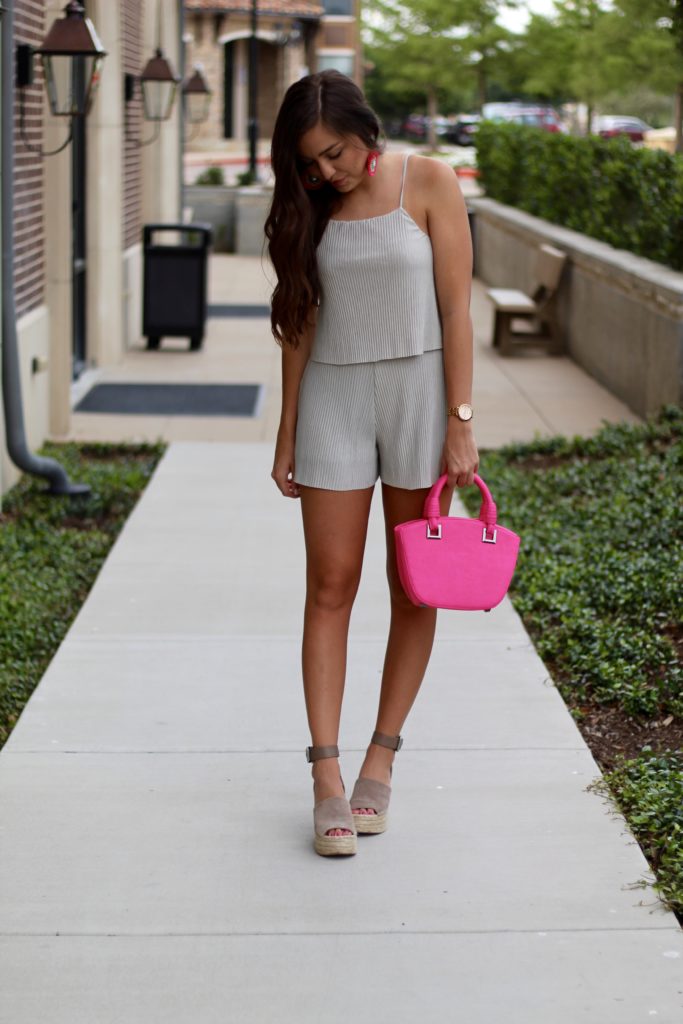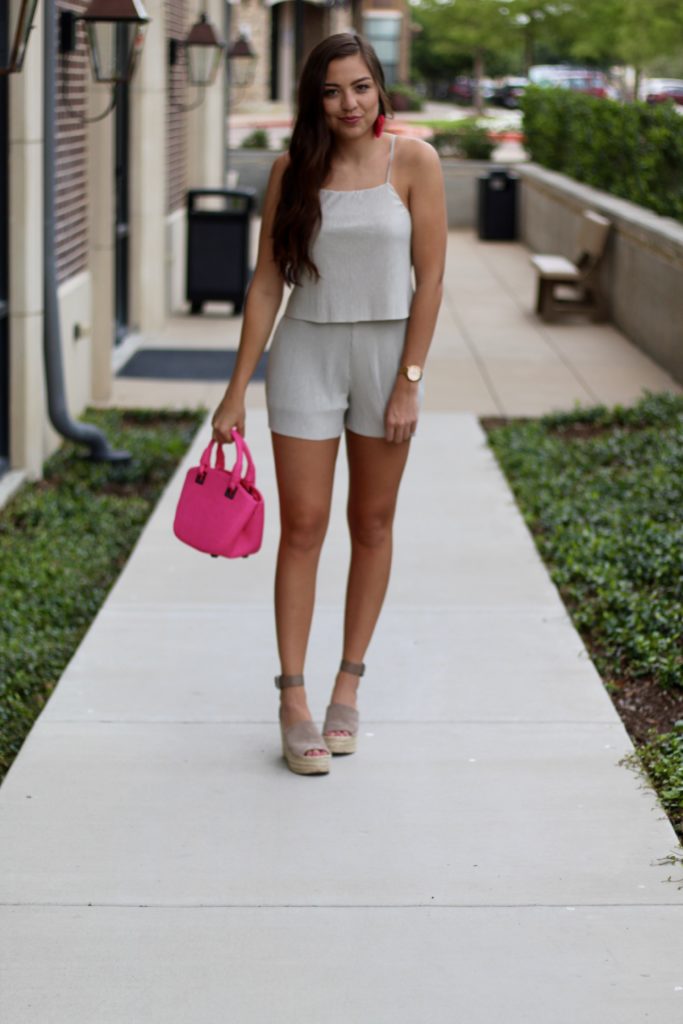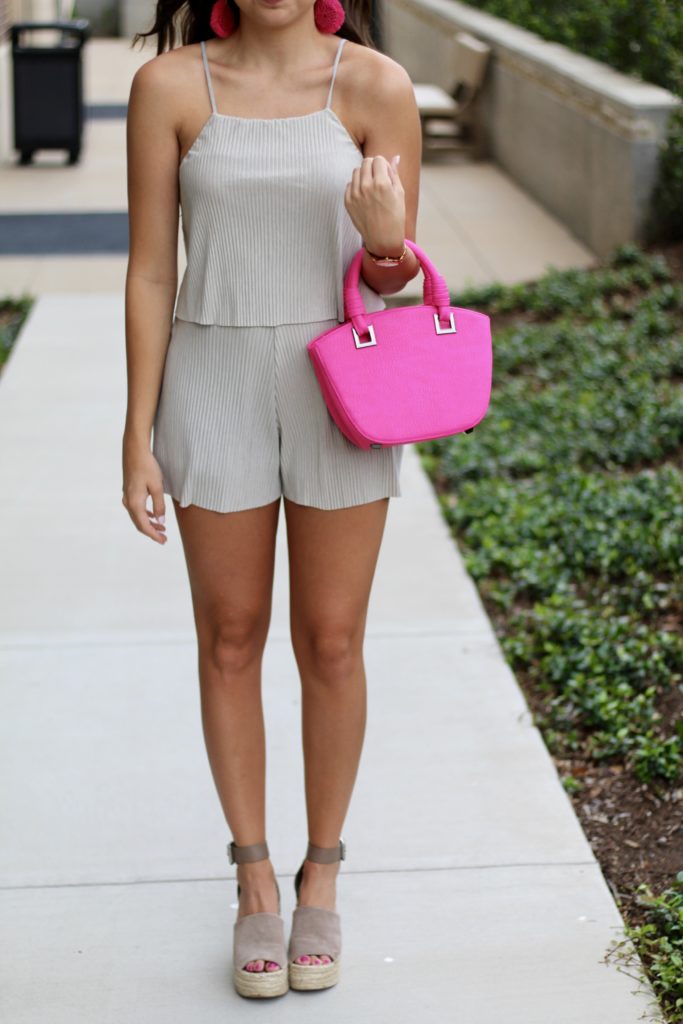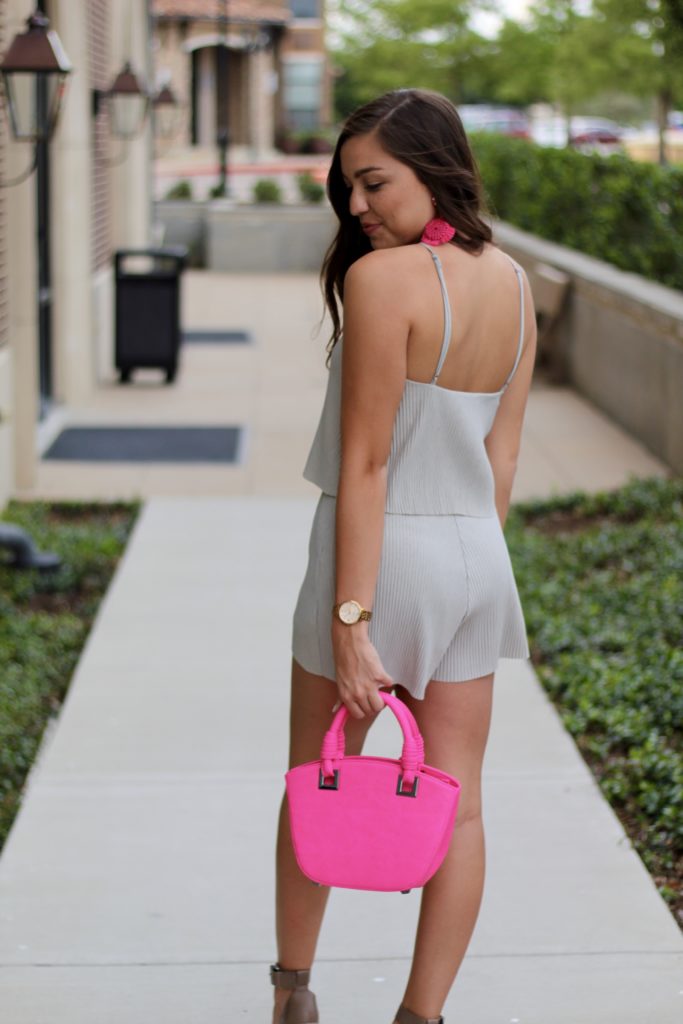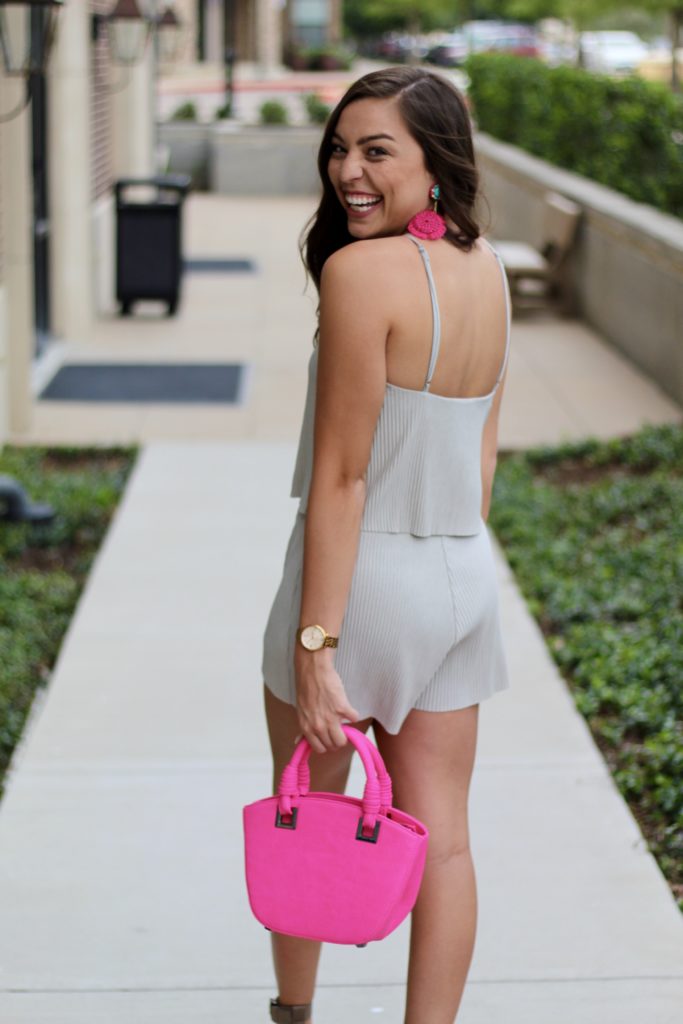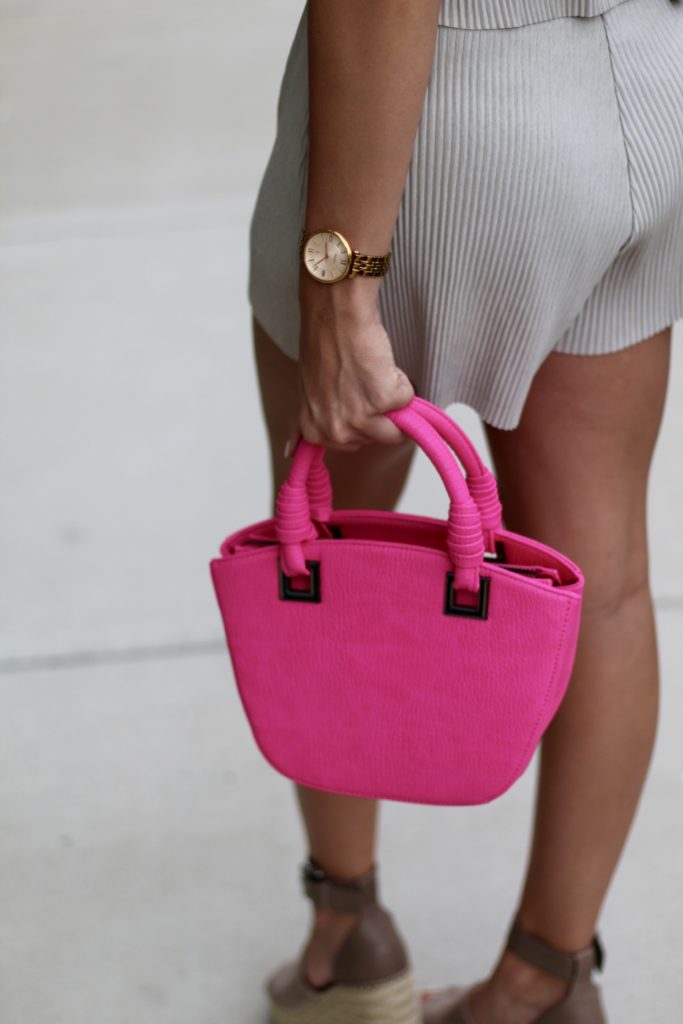 Romper | Wedges | Purse [c/o- Use code "thetrendygal" for 10% off] | Similar Earrings
Happy Thursday everyone! I am so so excited to be sharing this look with you because of how perfect it is for summertime! I mean c'mon, a grey pleated romper that is fitted but still has breathability? Yes, please!
I wasn't originally going to shoot this look until I put it on and thought how versatile this romper would be on many different body types! I think it is such a cute style that it would work on so many different gals. And I always love to share a good find on the blog because I know there are so many girls that are on a tight budget when shopping! I definitely splurge on accessories and bags, but I do like to keep my clothing at a good price point because most of what I buy is just "on trend" pieces. If you are the same way, you should start to budget how much you spend on clothing that will go out of style within months and not spend too much money on these pieces. Occasionally I will splurge if it is a well-made piece that I think I will wear time and time again. And I always splurge on jeans, basic tees, jackets, etc. I will go more in depth on where I splurge and save in a future post!
Just wanted to give you my little two cents on how I choose where to splurge and where to save! I hope you have a wonderful Thursday full of blessings! I am thankful for all of you following along!