T R E N D  R E P O R T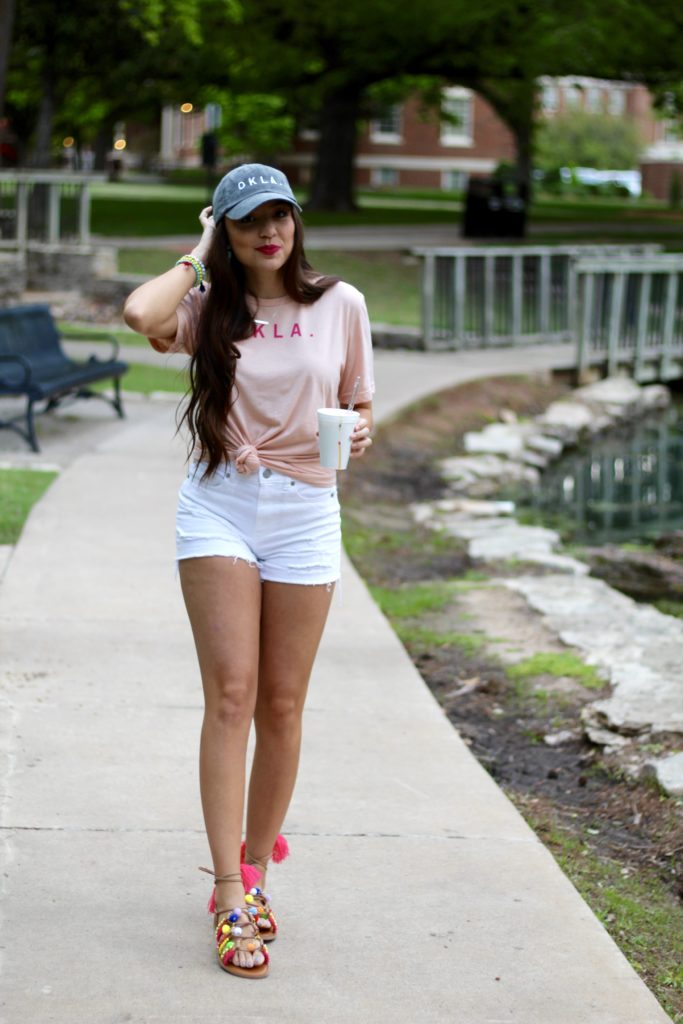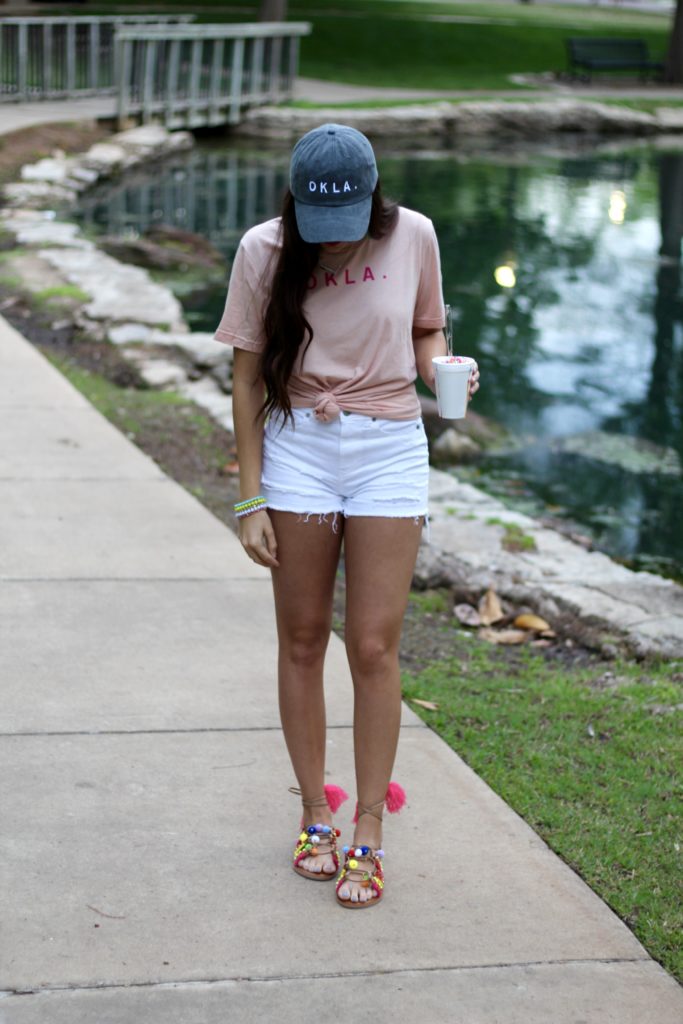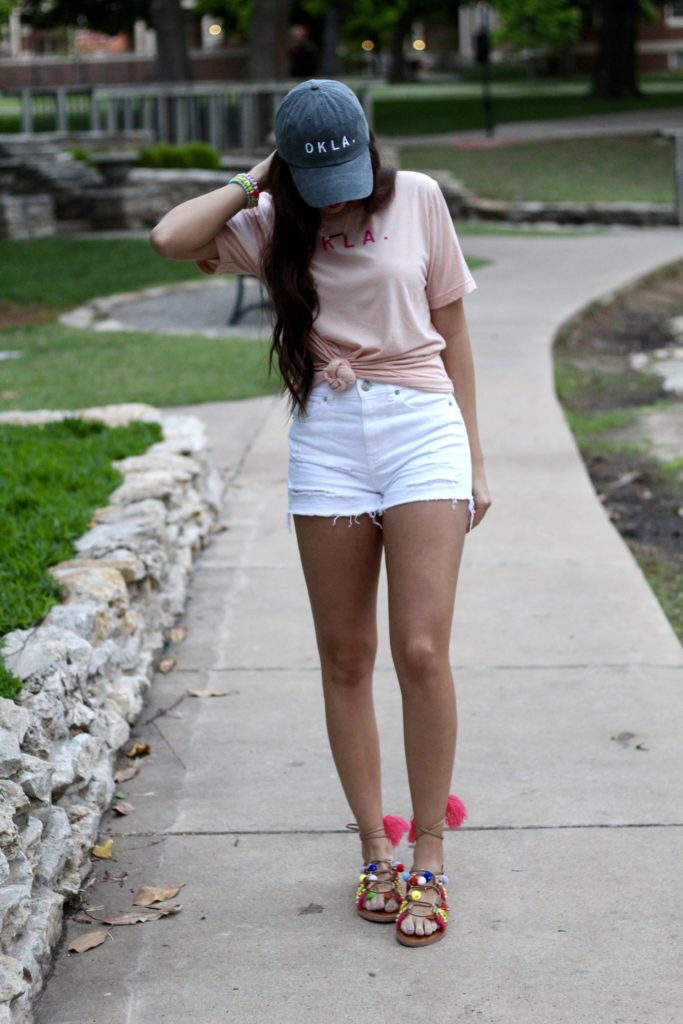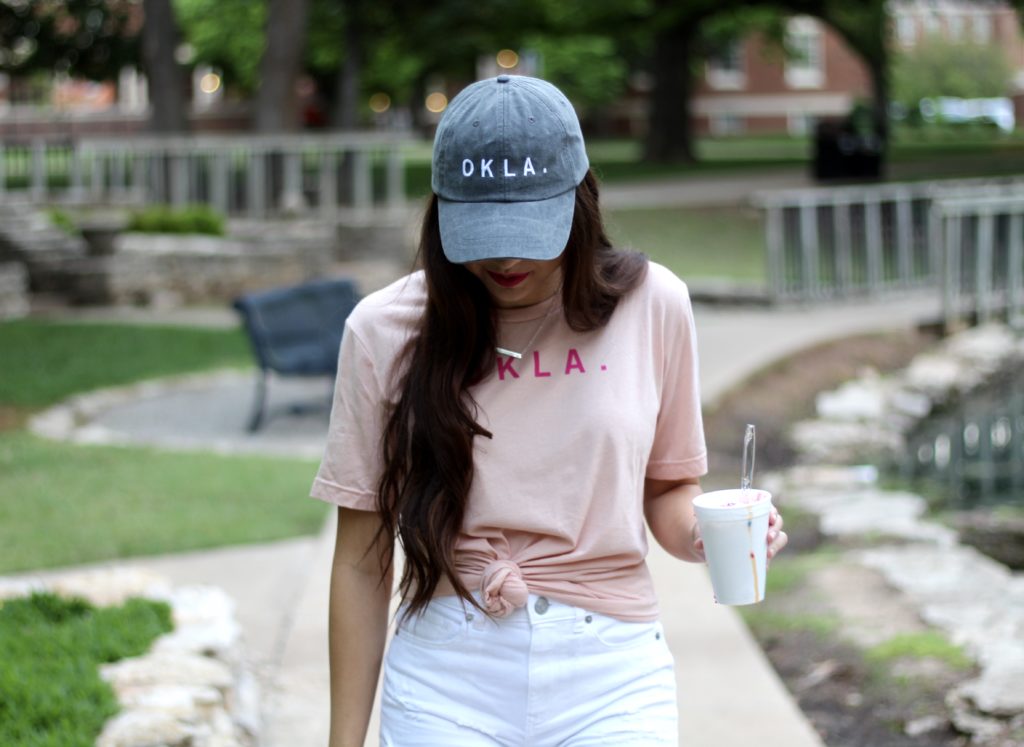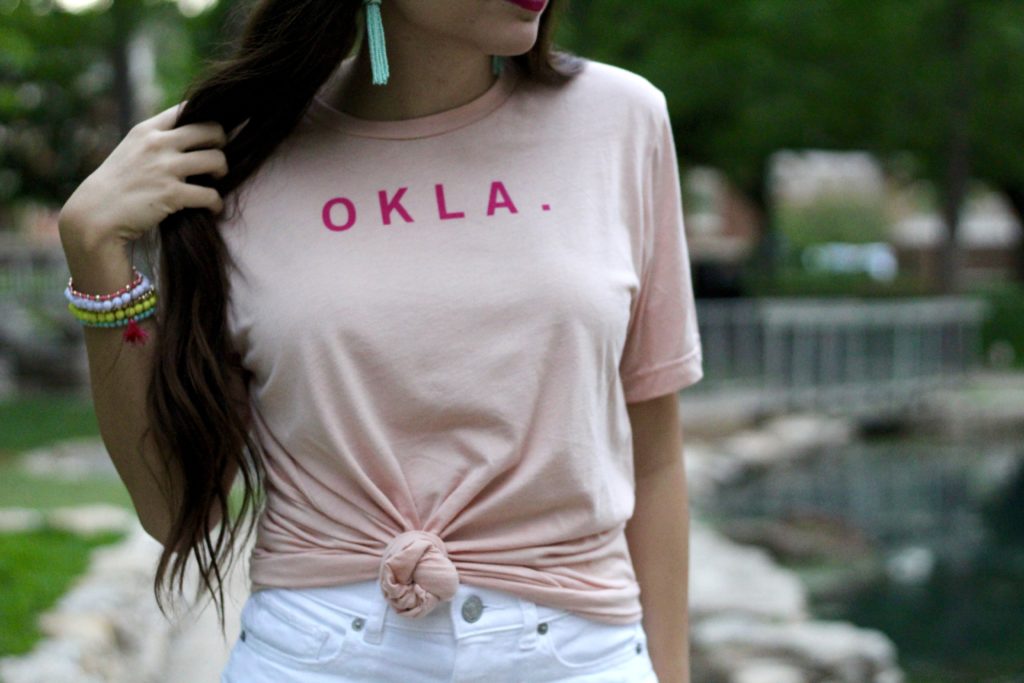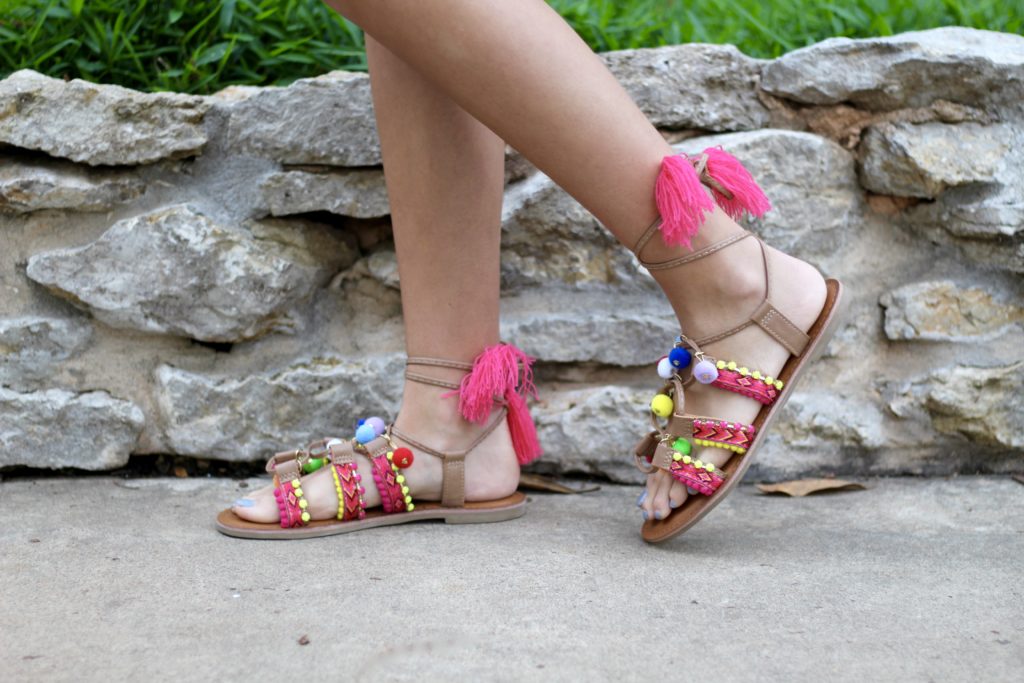 OKLA top | OKLA hat | Cutoff shorts | Pom Pom sandals | Earrings | Bracelet stack
Oh hey there! Today's post is a super fun one for me because it includes so many adorable details I just don't even know where to start [which is always a good sign]!
I guess we should start with the obvious!!! This Okie collection from Lush Fashion Lounge is seriously so stinkin' cute I don't know what to do with myself. We were working together on a collaboration and when they asked if I wanted something from their Okie collection, I immediately thought "I am getting out of this state in a month and will probably never be here to live again" ……and then I clicked the link and fell in love and the rest is history haha! Not only does this shirt come in so many colors, they also have so many other great choices for the perfect casual look this summer! This hat was also so perfect because on this day, your girl woke up with some SERIOUS bed head. These tassel earrings are super light weight and come in 8.5 million colors [am I dramatic or what?] so you NEED to get your hands on a pair!
These white cutoff shorts are from Express and I am seriously so in love with the fit! I sized down because I own a pair of jeans from Express that I wish were one size smaller! I am wearing a 0 for reference. These white shorts are going to be pulled out of my closet at least 3 times a week this summer and paired with way too many tops on the blog.
These pom pom sandals are also from Express if you haven't clicked the links above [which if you didn't then you have some serious will power haha!]. I know that pom pom sandals are all the rage this season and I HAD to get my hands on these babies when I saw they went on sale last week! They are the reason for this post being a "trend report" and they are to die for! I absolutely love the detailing on them and they are going to be worn on repeat throughout the spring and summer.
It has been so gloomy in Oklahoma these past few weeks, but I am trying to dress like it is the sunniest of days! Sometimes I just have to trick myself into thinking it's a gorgeous day out. That's what I get for living in Texas and choosing to go to college in Oklahoma…they're equally as confused when it comes to the weather haha.
I hope you have a great week! I have a three day weekend this week and I am PUMPED!


*This post is in collaboration with Lush Fashion Lounge, all opinions are my own!