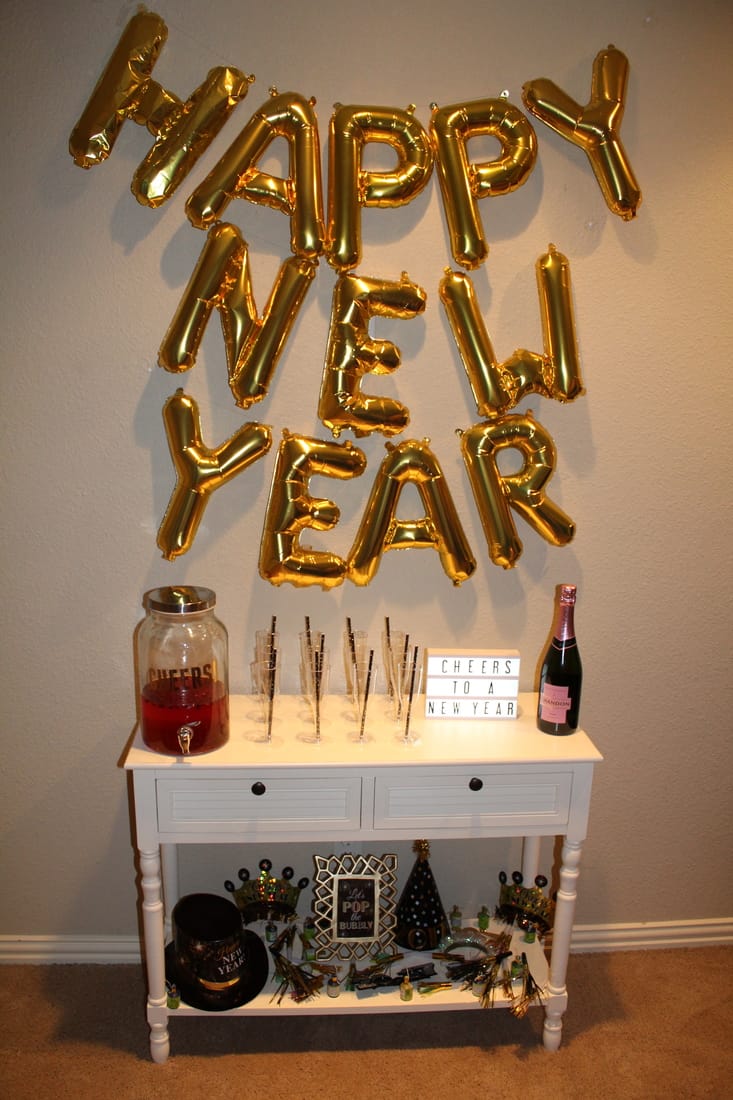 With each new year comes old doors closing, new beginnings, and a lot of time to reflect on the past year and move forward in the new year. Today I am sharing with you my biggest takeaway from 2016 and three goals I have for myself in 2017.
My Biggest Takeaway of 2016:
 Perspective is everything. I had the pleasure of spending the spring semester of college living one street away from my guy who was graduating in May. And man oh man was this fun! Living with my 4 best friends was already the time of my life, and then I lived walking distance to my guy on top of it all? But somehow(most likely just because I am a woman and feel the need to panic over everything), I was terrified of what would happen once he was out of school and I was still there for another year. I was terrified to know that the college I had attended for three years was going to feel so drastically different without him being a call away. But, 2016 showed me that perspective is everything and with that came the realization that change can be so rewarding. I was so proud of who we had become in our relationship and also as individuals, and I was so thankful to have someone like him to share these changes with. The different atmosphere in the fall caused me so much anxiety and pressure I thought I would snap. As if it wasn't hard enough being away from my family and my guy for my last year of college, I was also the recruitment chair of my sorority and starting student teaching all in a three week span. I felt like I couldn't catch my breath and that anxiety would take over my life…but…perspective is everthing. I thank God for the two hardest months of adjustment and I am thankful for who I am because of it. If you are struggling with anxiety or feeling nervous for what is to come, remember that you have a divine plan written for you by our God. Remember that what you are called to do and what you are doing could be two very different things. When you realize that your potential is far greater than what you plan for yourself, you will succeed.
Three Goals for 2017:
Before I begin my three goals, I want to remind you how important it is to write down your goals or to say them out loud to someone. You can have so many goals for yourself, but if you don't have anyone to hold you accountable, you will be less likely to fulfill these goals. AKA I need you all to hold me accountable to whatever you read following this sentence haha!
1. The first goal I have for myself in 2017 is to be a more intentional and generous person. I really do try to be the type of friend that everyone wants to have. It has always been a character trait of mine to encourage my friends, to make them laugh, and most importantly, to make sure that at all times they feel so loved. I have had the priveledge to know so many great people and to have great relationships modeled in my own life. I want to use these relationships to become a better person to others! I also want to give for the sole reason of giving. I have realized that the most blessings come from the seaons of my life that I have given the most to other people. Giving is not a materialistic act, but rather, giving time or a hug or a laugh can create a lasting impact on someone's day.

2. The second goal I have in 2017 is to become healthier. Disclaimer: I am really not trying to be cliche here but I NEED to be healthier. Not even necessarily working out or getting fit (although that would be a plus haha), but I am so bad to my body. Late night Taco Bell runs, Chickfila breakfast at least twice a week, and not to mention I eat so much queso that I could keep at least 3 mexican food places in business. I am going to try and cleanse my body of these toxins by slowly cutting out fast food, soda, and unnecessary bad sugars/carbs…. I probably won't give up queso completely though, because I don't know if I could be a better person(refer to goal #1) without it.

​3. My last goal, or at least the last one I have for myself as of now is to allow time to fill my soul. I am going to be full time student teaching this semester and then hopefully going on to find my own teaching job for the fall. I am the type of person that invests everything into whatever I am doing and I don't allow for time to catch my breath. But, I am making it a personal goal to really devote time to things that fill my soul. I will sit outside and read a book, I will plan a fun night for my friends, I will travel somewhere new and fun, and I will spend more time with The Lord. I will do things that will keep the fire going in myself and you should too. We have to slow down and take time to recharge in our lives, or we will seriously burn out. I know I would if I didn't make myself do something for fun every once in awhile.
I hope that you learned a lot about yourself in 2016 and that you are immensely blessed in 2017. I can't wait to see what is in store for Simply Savannah!! Thanks for reading and going on this journey with me. I am forever grateful!