"For I know the plans I have for you," declares The Lord, "Plans to prosper you and not to harm you, plans to give you hope and a future."
​Jeremiah 29:11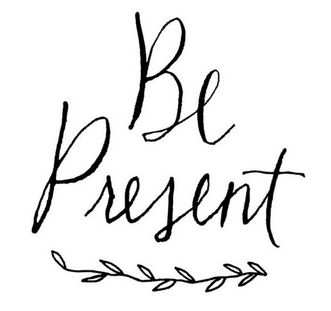 I hope this post hits you all at the right time, or maybe for some of you this post is hitting you at the wrong time. This world is full of chaos. We are living in an imperfect world as imperfect people. I pray for all of you, that you can find a balance in a life that is so demanding and so overwhelming. I pray that you find purpose in the present. 
So many times we say "my life will be so much better if I can just make it to next year" or "my life will be so much better when I graduate" or "I wish I could be dating him already" or "once I have a career and a husband and a family I will be content". But the truth here is that until we start living in the present, we can't get to these things that God has planned for us. We cannot live like tomorrow will be better. We must live like today is the day God has set out for me, what can I do today to fulfill God's purpose in my life? 
 So do not worry, saying, 'What shall we eat?' or 'What shall we drink?' or 'What shall we wear?' For the pagans run after all these things, and your heavenly Father knows that you need them. But seek first his kingdom and his righteousness, and all these things will be given to you as well. Therefore do not worry about tomorrow, for tomorrow will worry about itself. Each day has enough trouble of its own.
Matthew 6: 31-34
And I think that living in the present makes some people nervous, especially those who like to plan things out. But, when we make extravagant plans for our future, we leave no room for Jesus to intervene. When the creator of all that is good doesn't have access to our plans, how can we possibly walk His path? We get so worked up about what the future holds that we cannot focus on where God is trying to lead us in the present. 
One of my favorite prayers that I pray is just submitting everything to God. I pray that my mouth does not speak words of hate, that my feet walk down the path God has set forth for me, that my eyes don't wander to places I know I should not be, I pray that my hands complete the work of The Lord, and that my mind is at peace with the daily plans He has for me. When I start my day by submitting myself to The Lord, it makes it that much harder to fall short of the glory He has in store for me. And I hope that you're not reading this and praising me, this section of my blog should NOT be self-glorifying, but, I want to show you my walk with Jesus and how that transforms my daily life. Stay in the present, be content with the present, rise in the present, encourage others in the present, and you will be lifted up to do so many great things in the future. If you're still reading this, you truly are an amazing child of God. Now you just have to make the choice to start living like you believe that truth.
Thanks for reading!