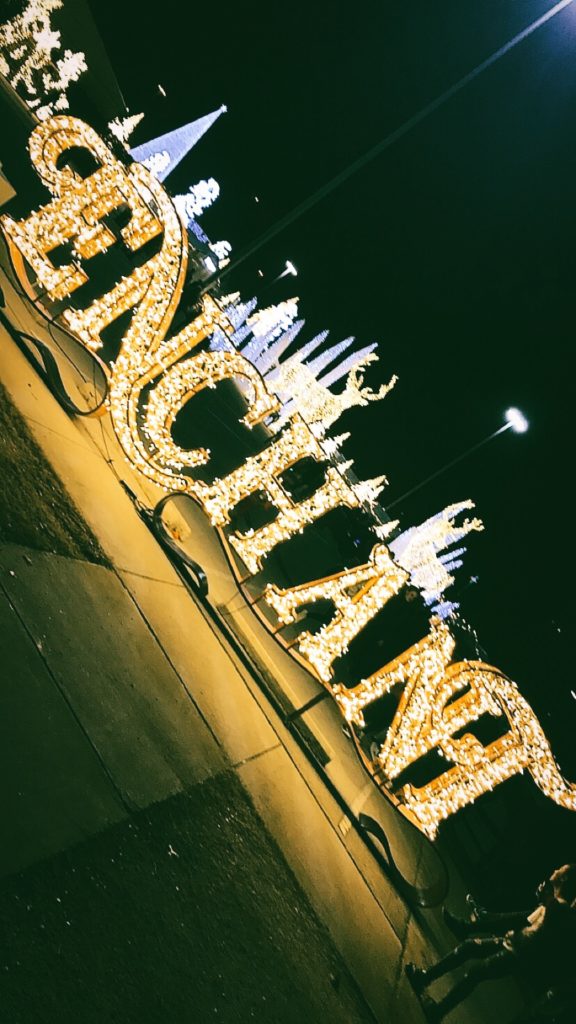 Something that I have noticed in my few years of blogging, is that you guys like to read posts about my every day life and things that I am doing! I notice this through comments, emails and DM's on Instagram. And trust me- my most favorite part of blogging is getting to connect with YOU! I love that you gain inspiration, ideas and advice through this little piece of my heart on the internet. So, today I thought I would share a little sneak peak into our double date night at Enchant Christmas in Arlington + give you some last minute ideas for a winter or Christmas date with your loved ones.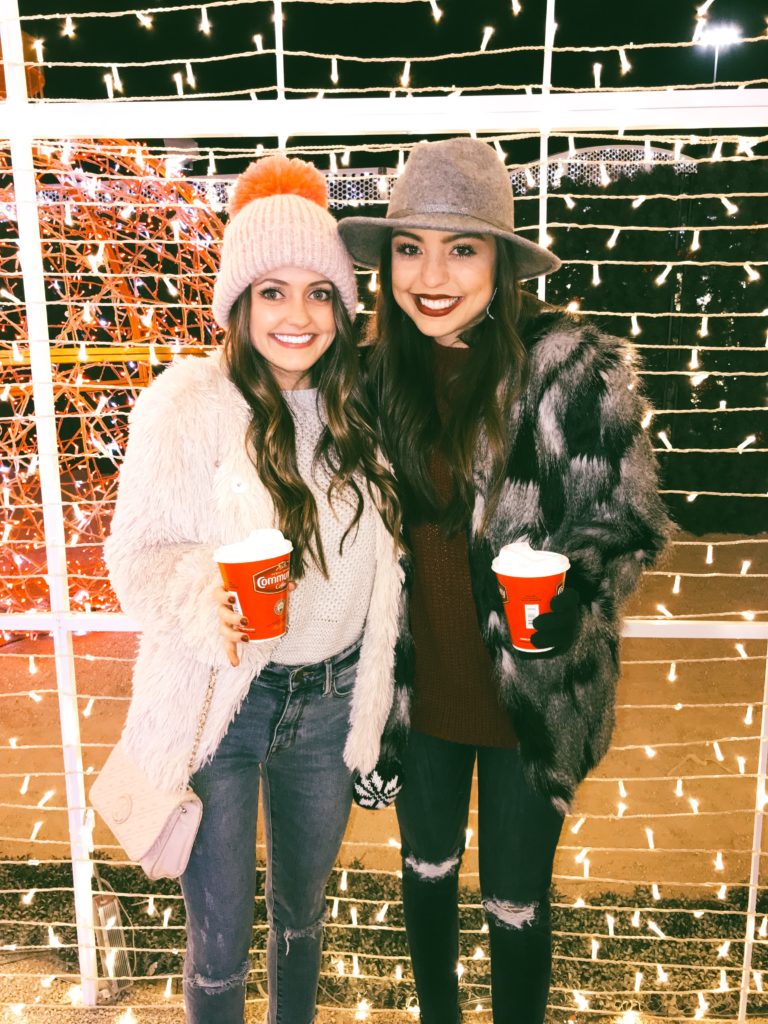 We double dated on our visit to Enchant Christmas because the only thing better than going on a date with the one you love, is going on a date with the one you love plus two other people that you love equally as much hehe 😉 We walked through the maze, saw the lights, went into the light rooms, listened to the live band, ice skated, drank hot cocoa (some of us may or may not have had a splash of Bailey's in ours), ate at the food trucks and walked through the Christmas market. It was such a special and fun night that brought my soul so much joy! I am going to be sharing the rest of the pictures and then giving you a list of ideas at the end of this post to have your own perfect winter date night.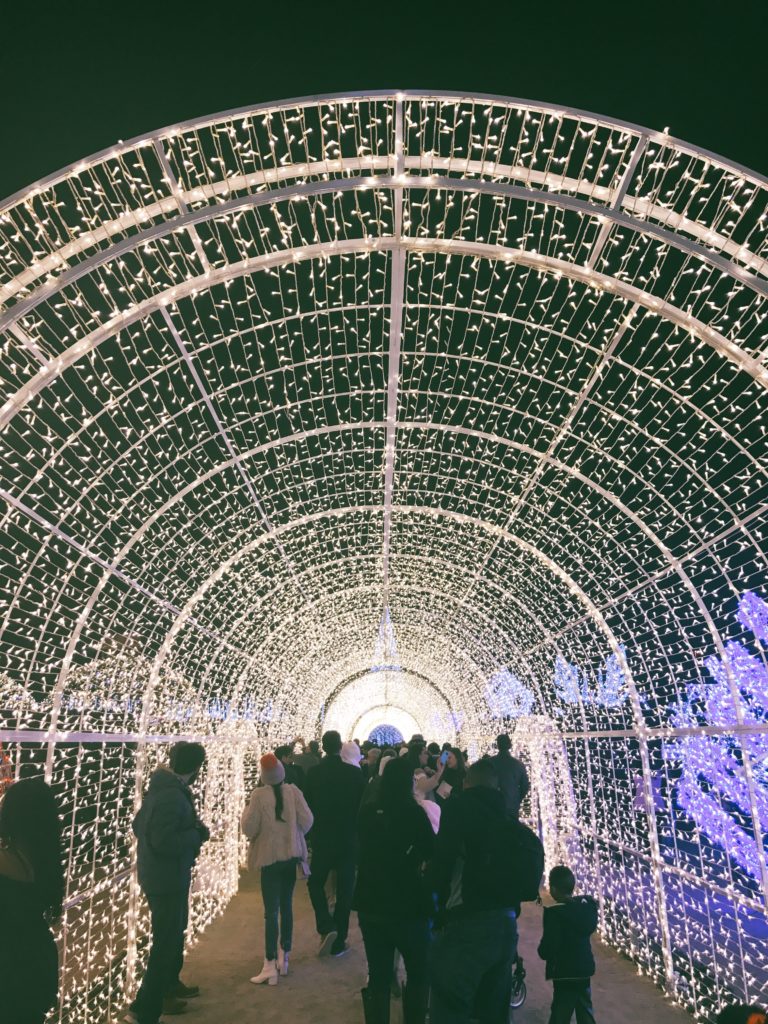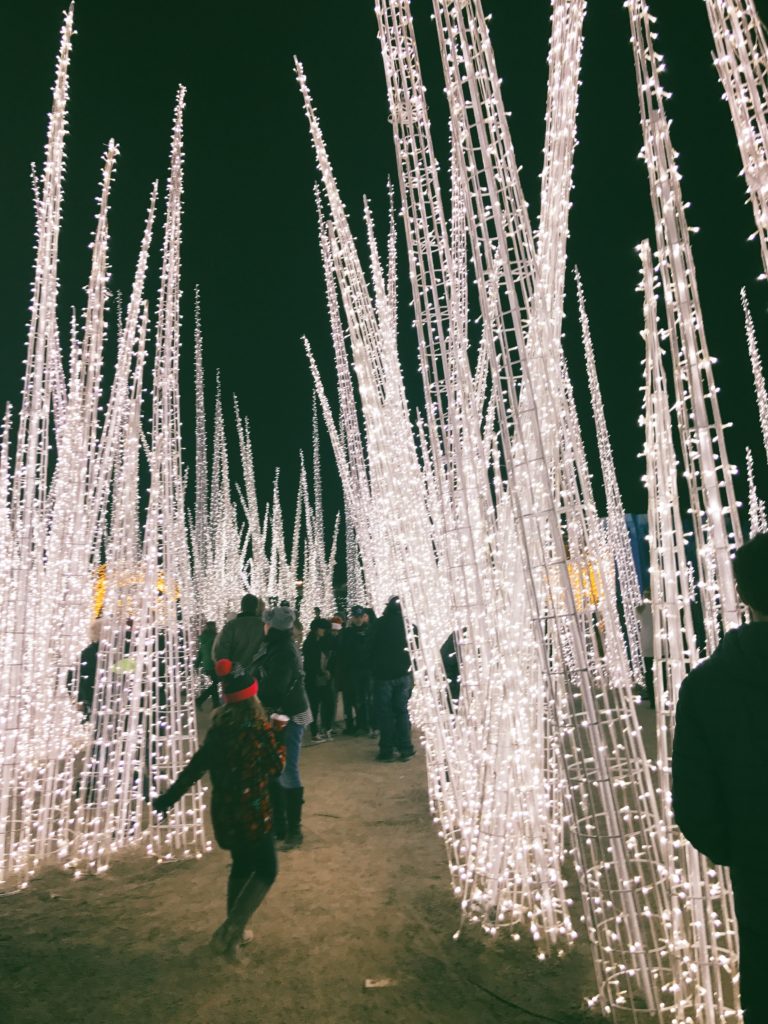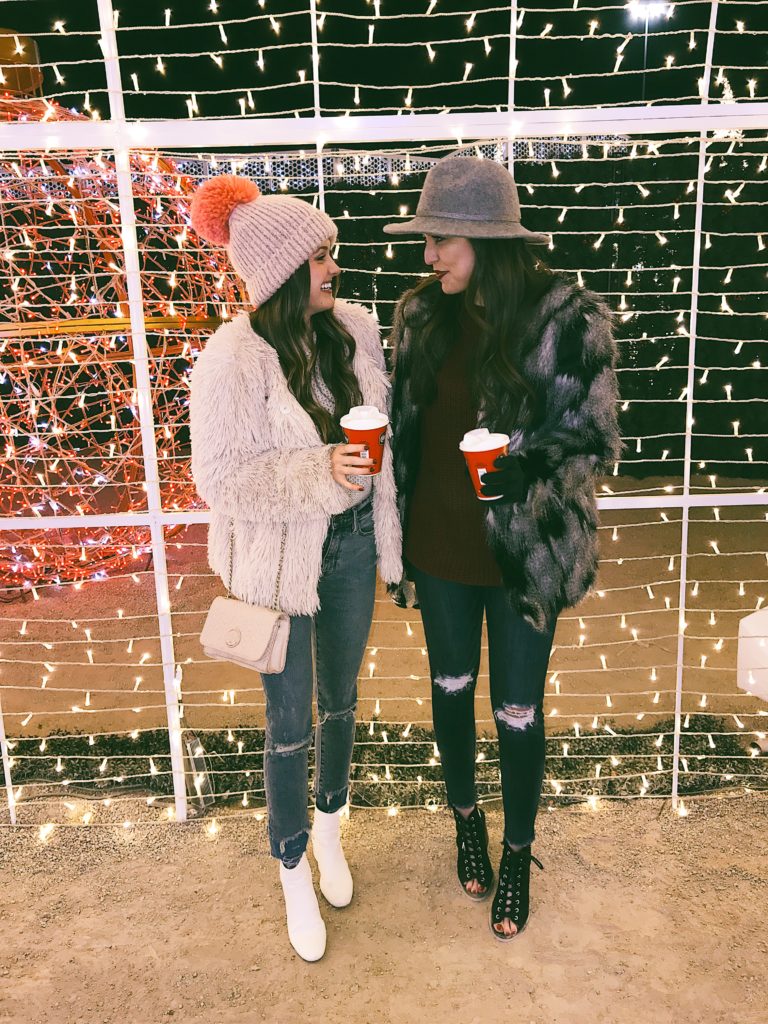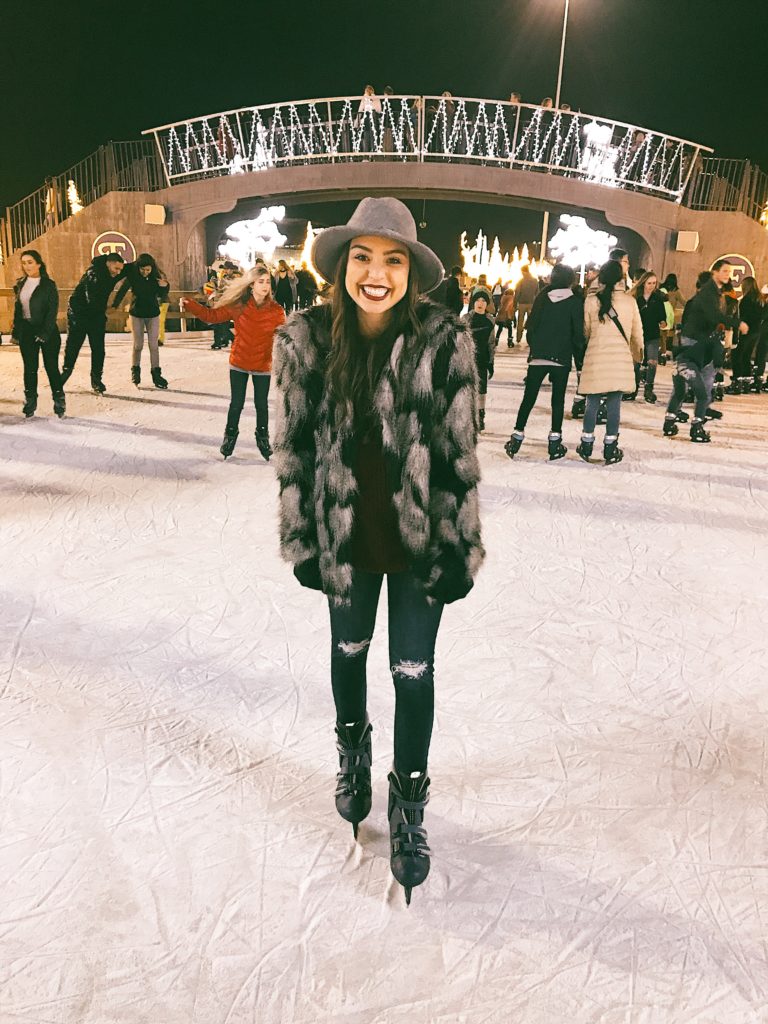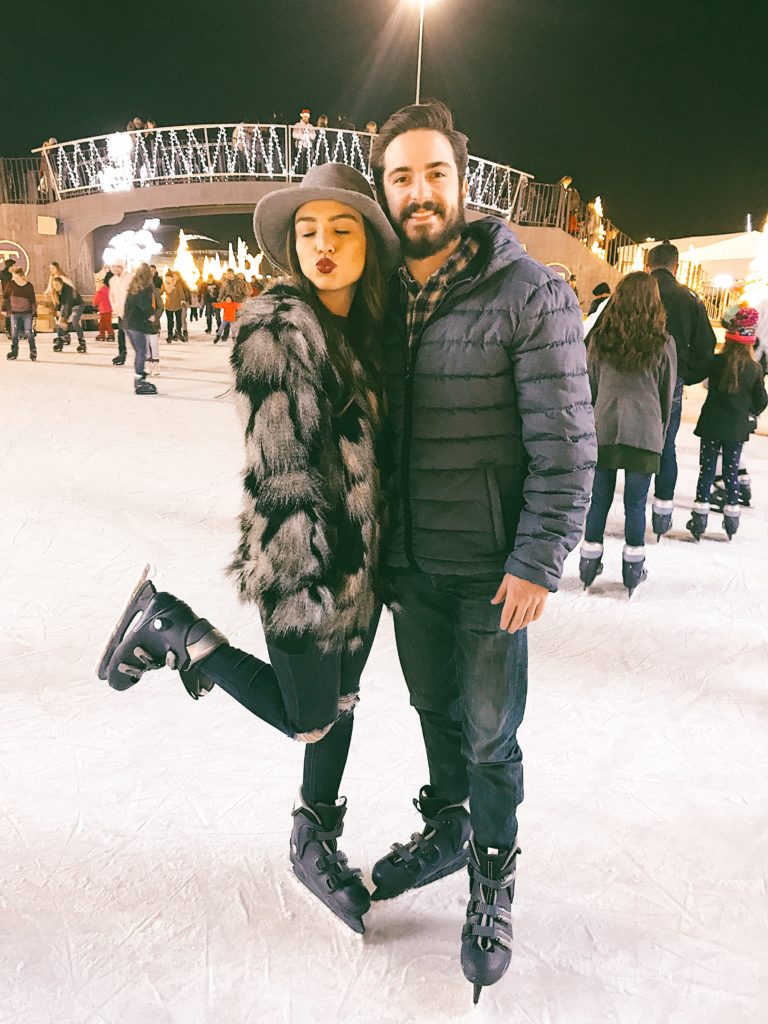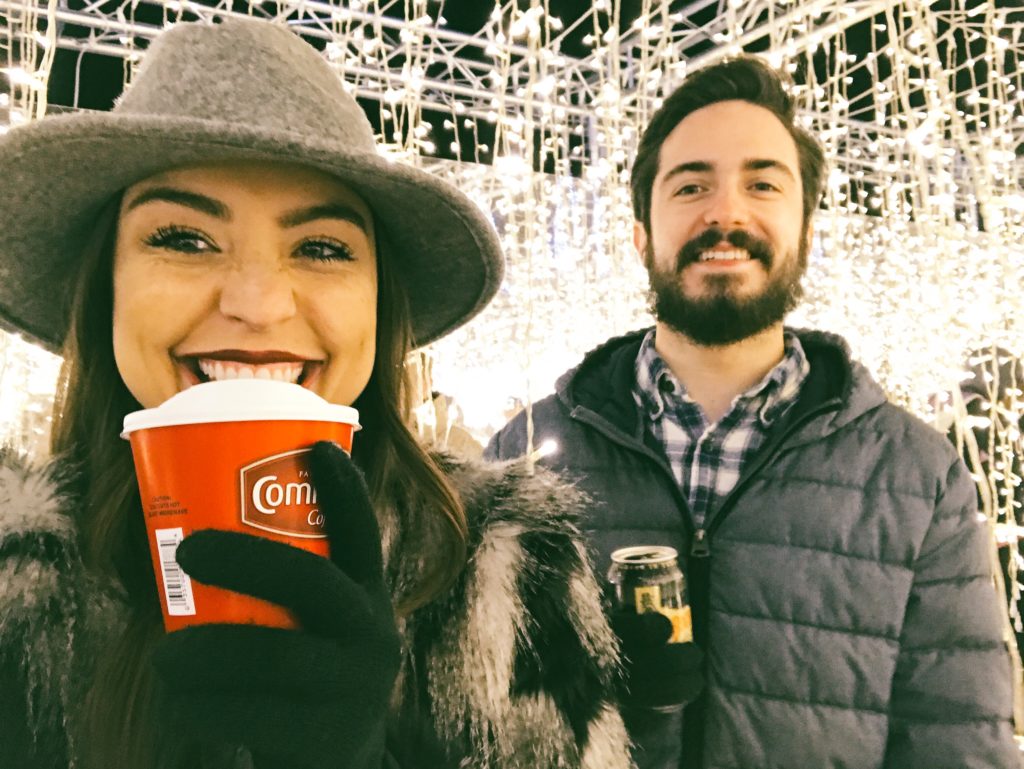 Christmas Date Ideas:
-Ice Skating at your local rink
-Look at lights in your car (Deerfield if you live in the Plano/Frisco area)
-Grab hot cocoa at Starbucks and watch your favorite Christmas movie
-SOOO many Christmas movies are on Netflix to go with the above idea
-Walk through a Christmas tree farm
-Bake and decorate Christmas cookies for your co-workers together
-Decorate a ginger bread house (we got ours at Trader Joe's for $8)
-Volunteer at a local food bank/soup kitchen
-Find three local coffee shops and split a hot cocoa at each to see which is best
I hope you found the list helpful and I really hope you have the chance to visit Enchant because it was seriously such a blast! Hoping you all have the merriest Christmases with your families!