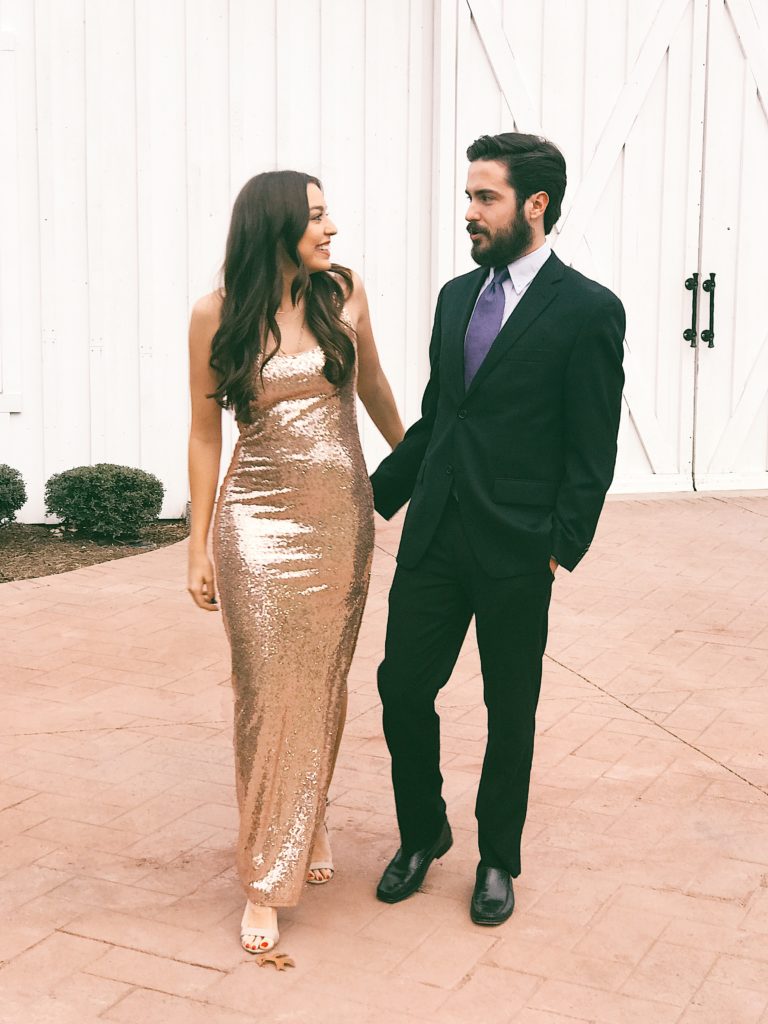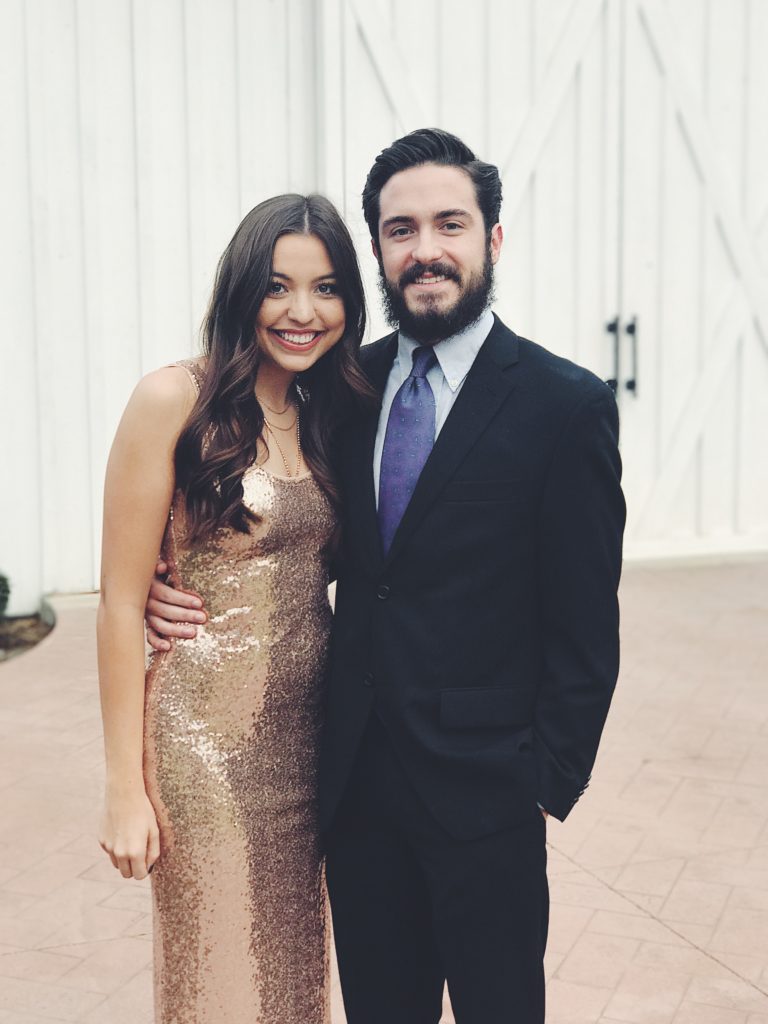 Cranberry cocktails. Florals everywhere. Grilled cheese appetizers. White barn. Some of my favorite humans in the world.
Ask me how happy I was? The answer is so stinking happy. My feet were throbbing the next day and my tummy was actually sore from dancing, but it was all worth it for the cutest couple on the planet! I am so thankful that Matt and Blessing wanted me to be a part of their special day. What I am NOT thankful for is paying for 3-5 day shipping over a week and a half in advance, only to find out my dress that I ordered for their wedding wasn't going to be in until 3 days after their wedding…. Being the planner that I am, I allowed for extra days just in case something were to happen, and I still didn't receive my package on time.
So, after that catastrophe (this is a total first world problem, and I know that I am being a brat about it), I had to speed to the mall to see if any formal dresses would suffice. I tried on several, and I do mean several sub par dresses. I just wasn't comfortable, they were too short, they weren't a flattering color, I didn't like the neckline, etc etc. But then as I was checking out, I saw this dress and sprinted over to grab it. I wasn't planning on being this oooh la la, but desperate times called for desperate measures. I actually originally ordered a plain black dress with a deep v-line, so this dress was FAR from what I was planning to wear. But then, this dress got me to thinking that I am always last minute shopping for the perfect sequin NYE dress. So, today on my little corner of the internet, I really wanted to share multiple sequin dresses at different price points! When you hover over an image in the scroll, it will tell you the price point before you even click. I did this so that you wouldn't fall in love with a dress and then hate me because it was out of your budget!
Sequin Dresses for your NYE plans: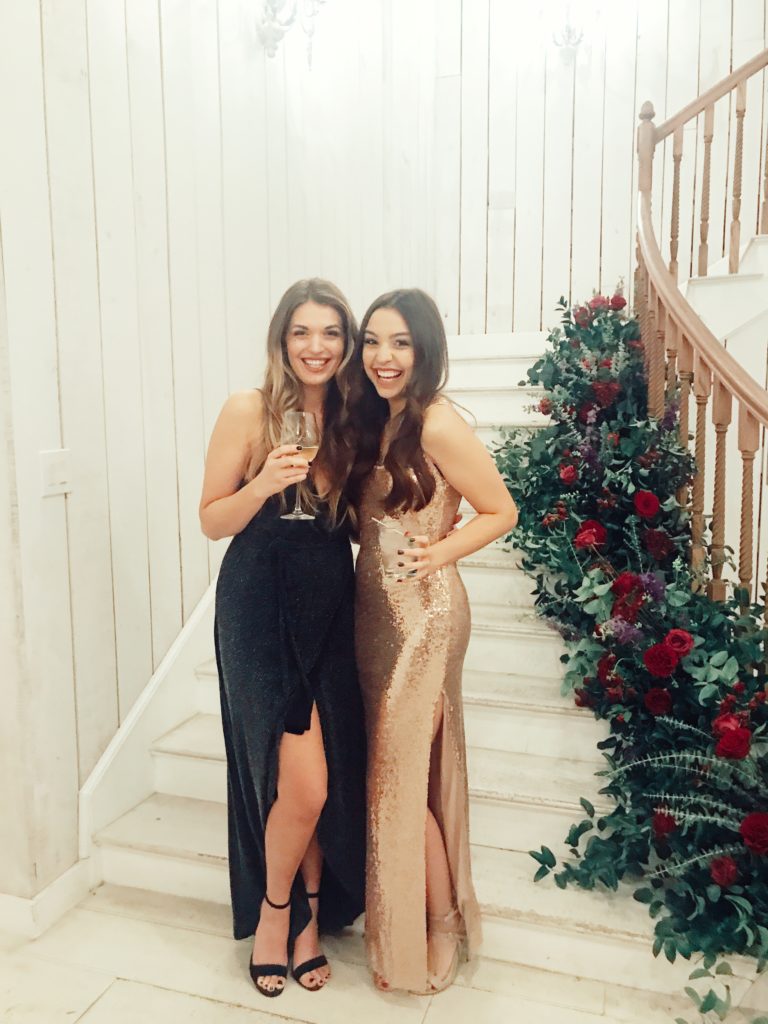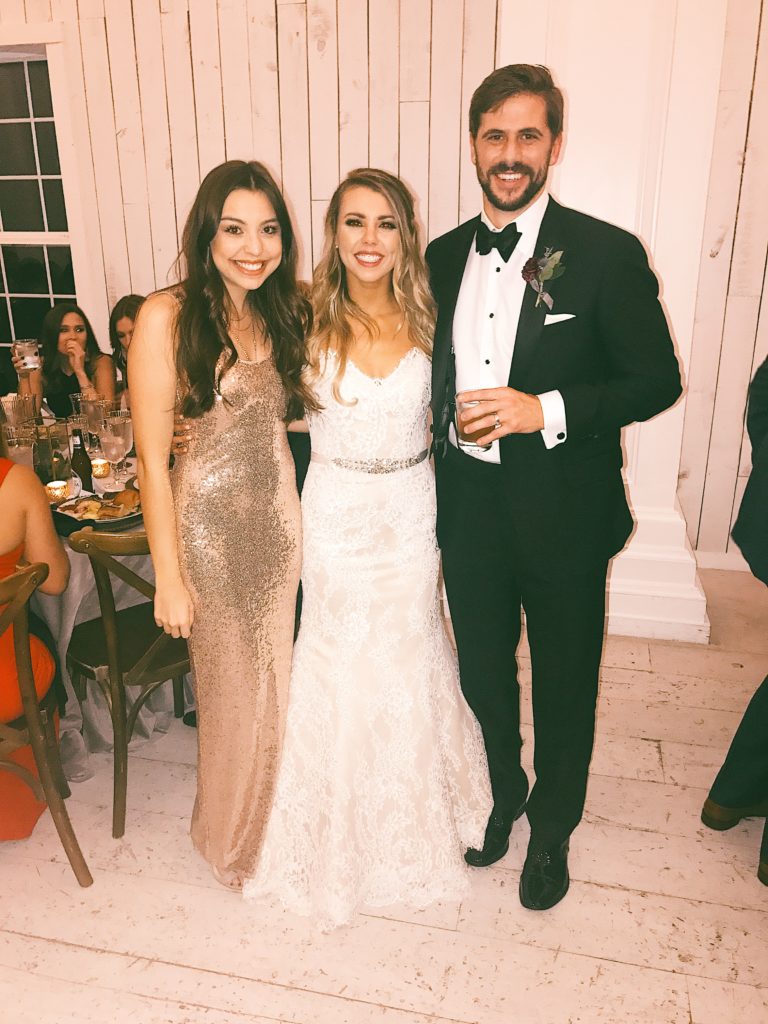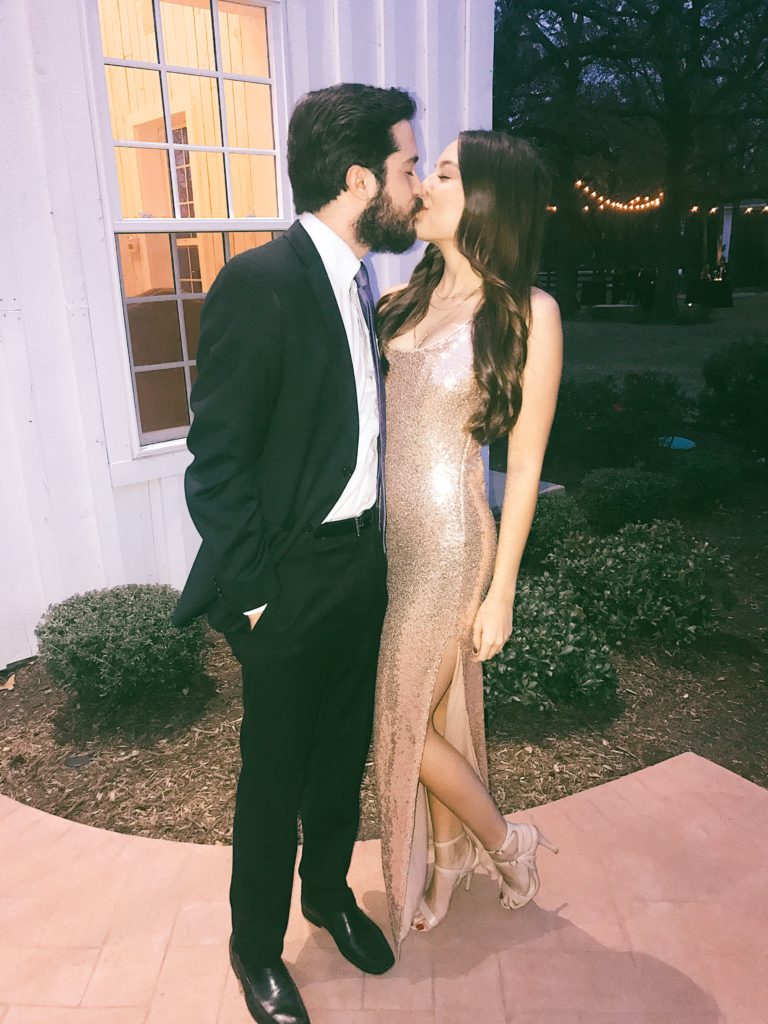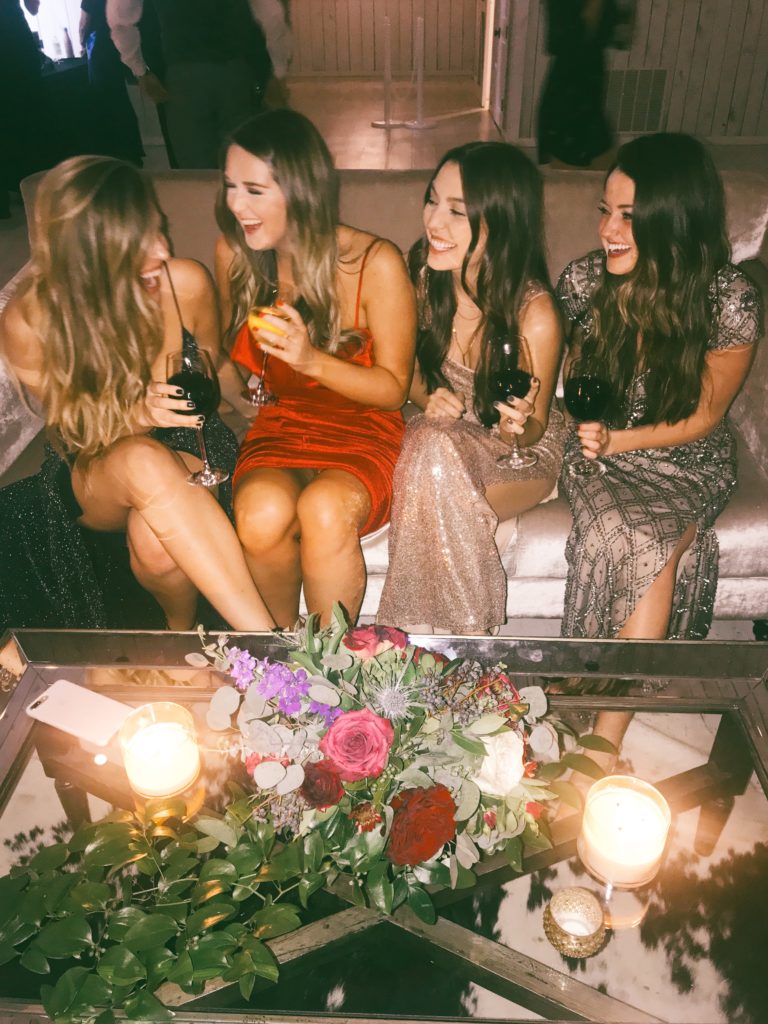 Also- one of my favorite humans in the entire world (far right in this picture) planned this gorgeous wedding. Follow her event/wedding planning Instagram @katiestjohnevents 🙂
I really hope you found this post helpful for your NYE shopping adventures. I can't wait to see what you wear! Tag me on Insta so I can see some of your looks!