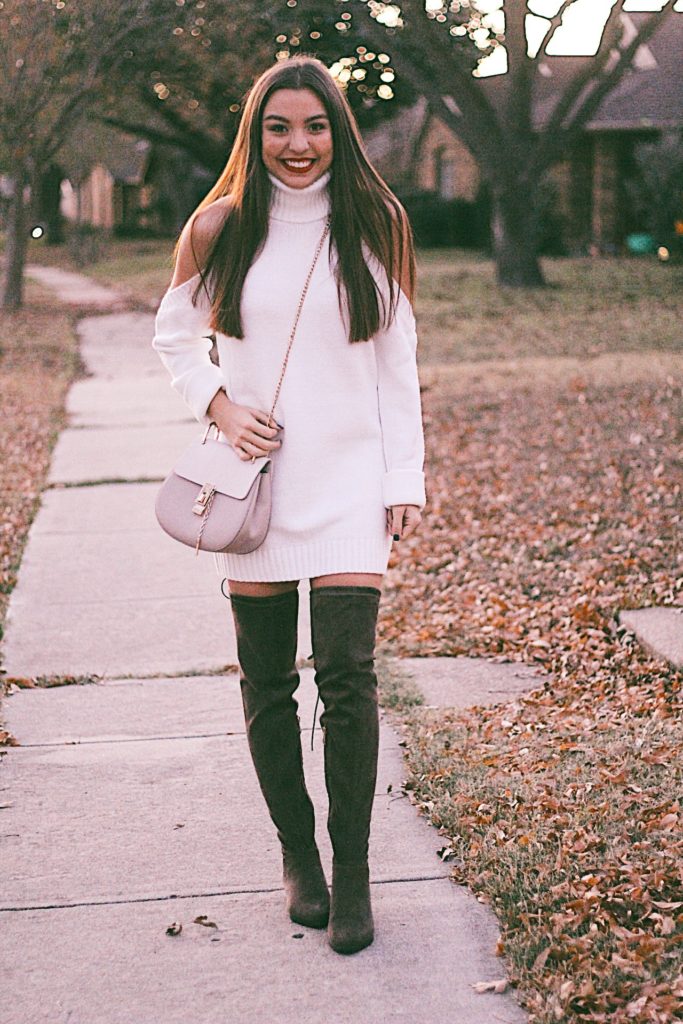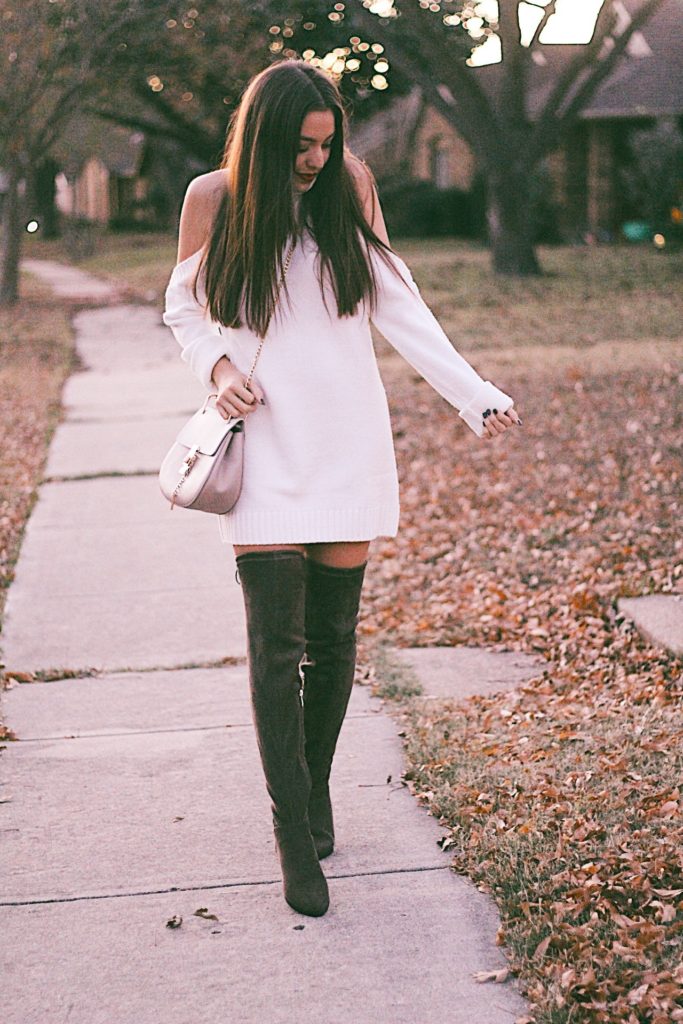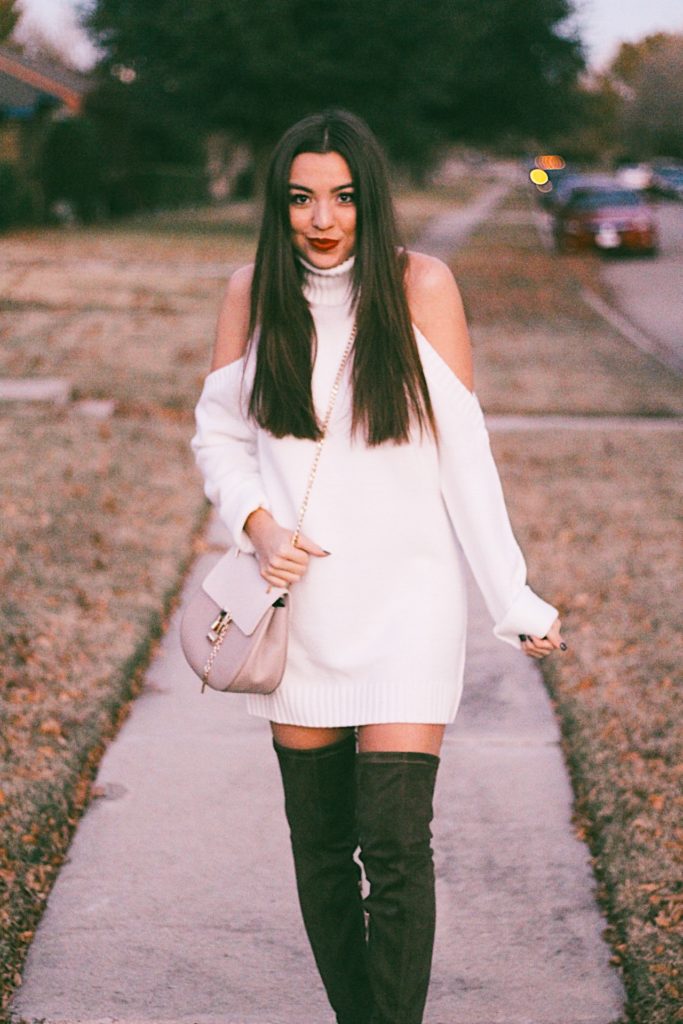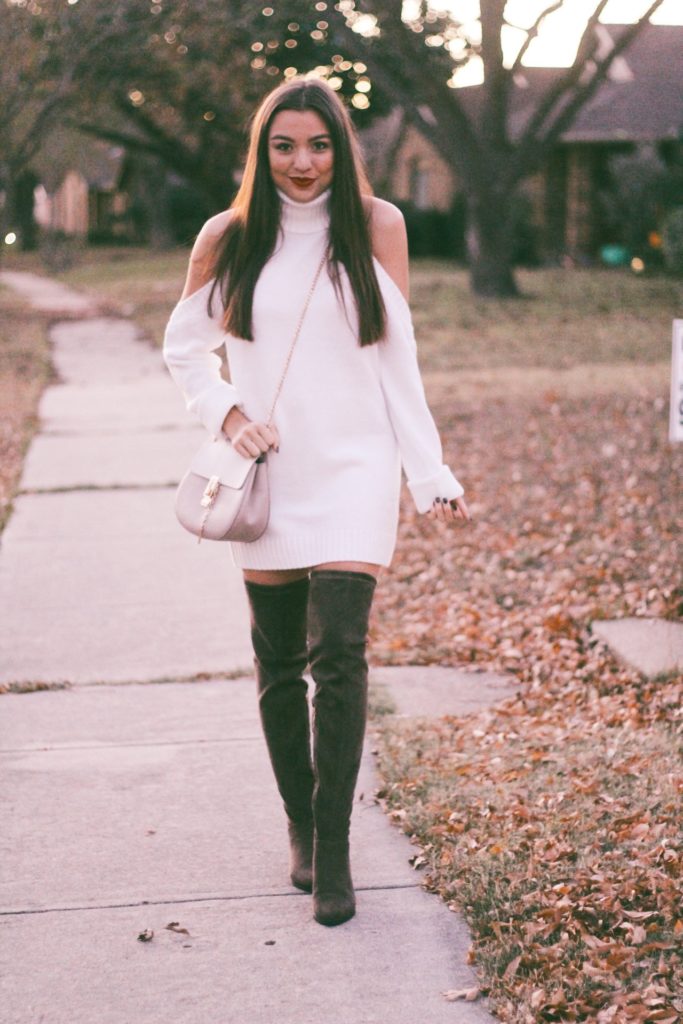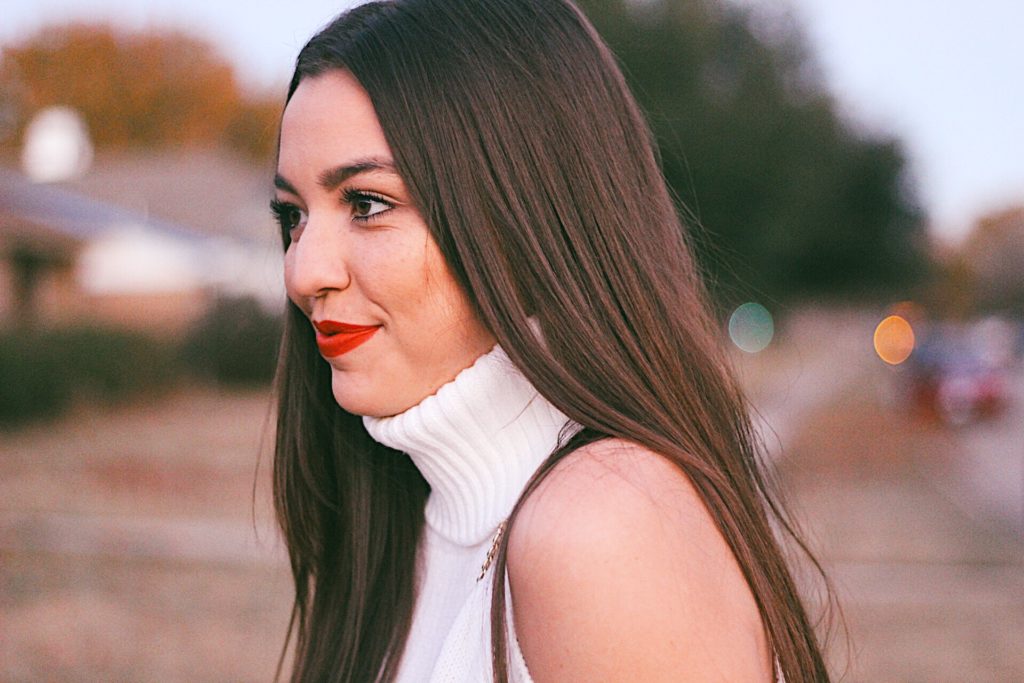 Dress | Boots | Similar Purse
There are so many closet staples that I would recommend to a gal trying to re-vamp her closet and look. One of these things would most definitely have to be a good sweater dress. I feel like I really feel this way because I hate wearing pants. I will almost always choose a dress or skirt over a pair of pants in my closet. This white sweater dress is one of the more delightful items in my closet because it is so cozy and warm, but still so trendy. It encompasses so many of my favorite trends right now: cold shoulder, turtle neck, white/cream and the whole baggy-but-fitted trend is probably my fave that this dress has. It also comes in black and wine [insert praise hands emoji]!
I wore this look on a Christmas date with Al this past weekend, and it was the perfect look for the nights' events! I linked the dress above as well as some other options I have had my eye on.