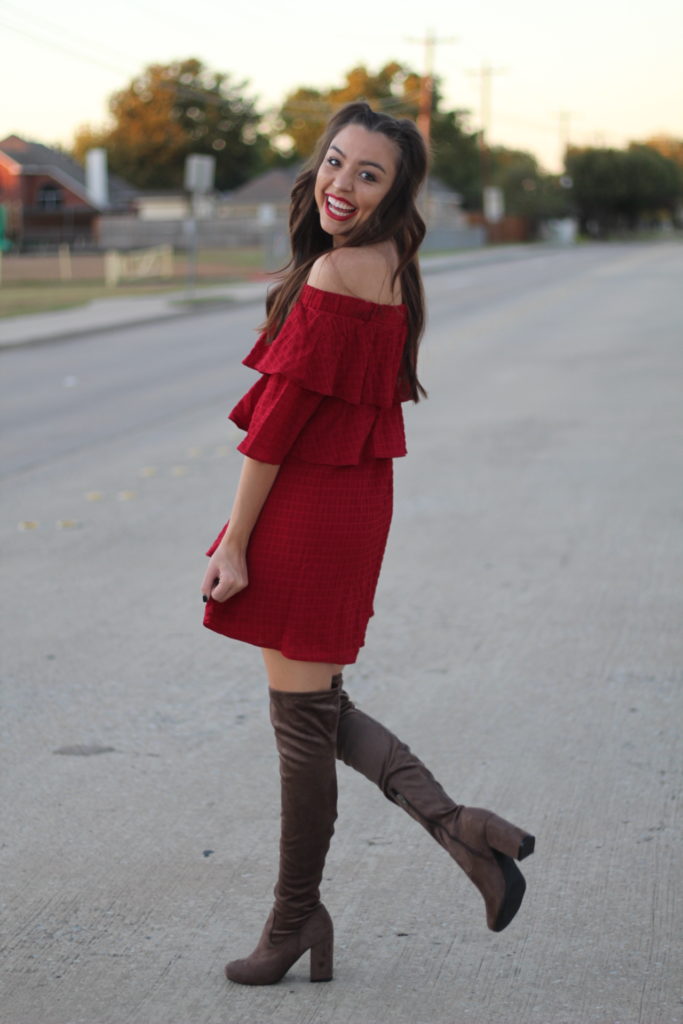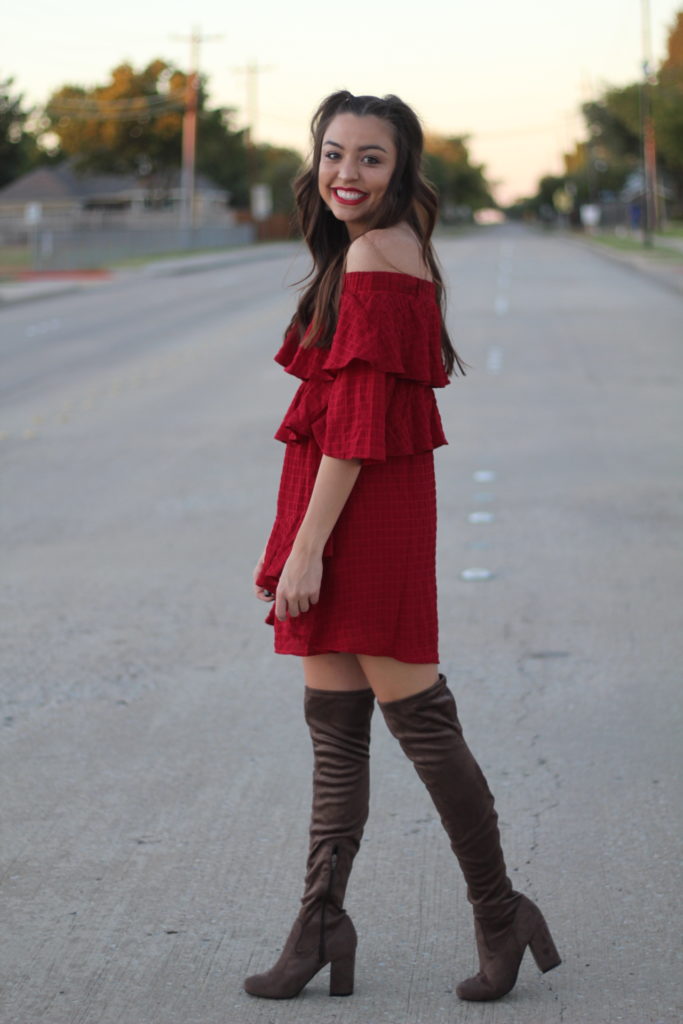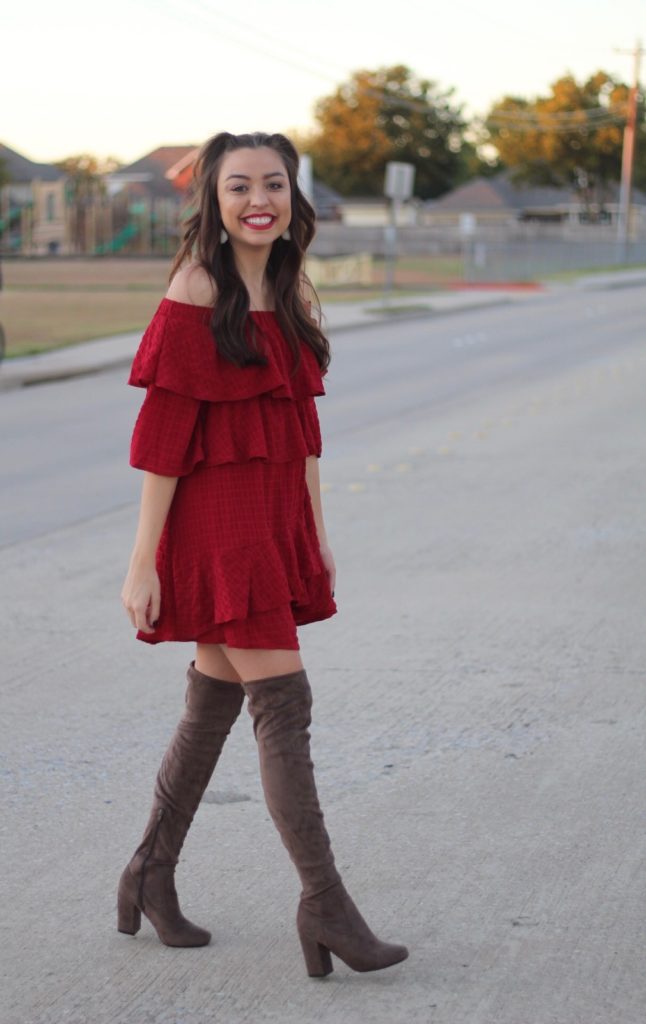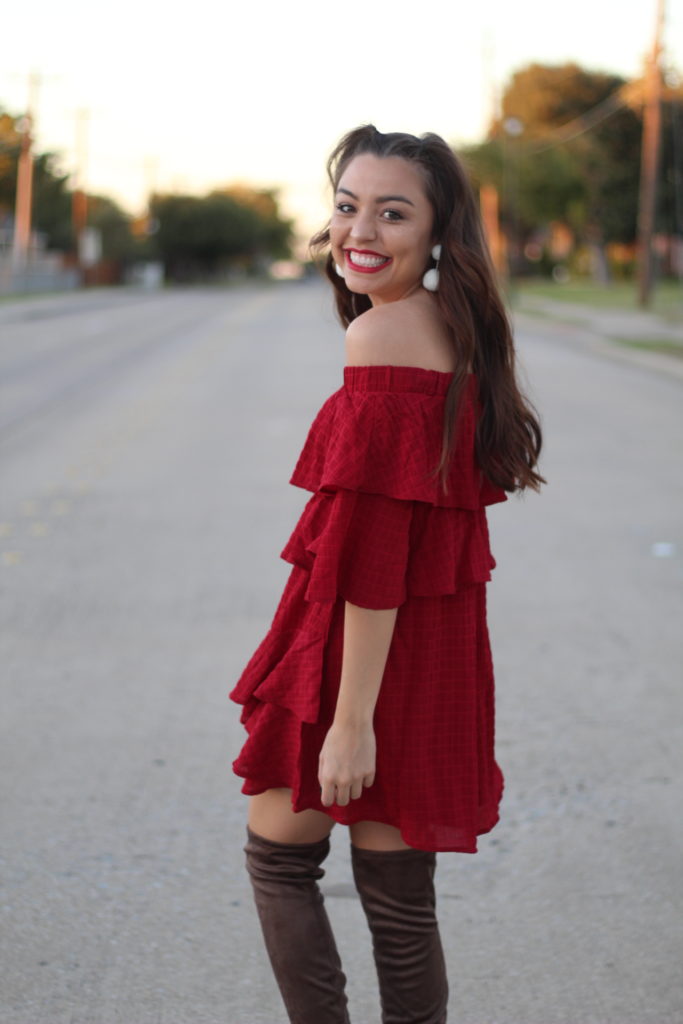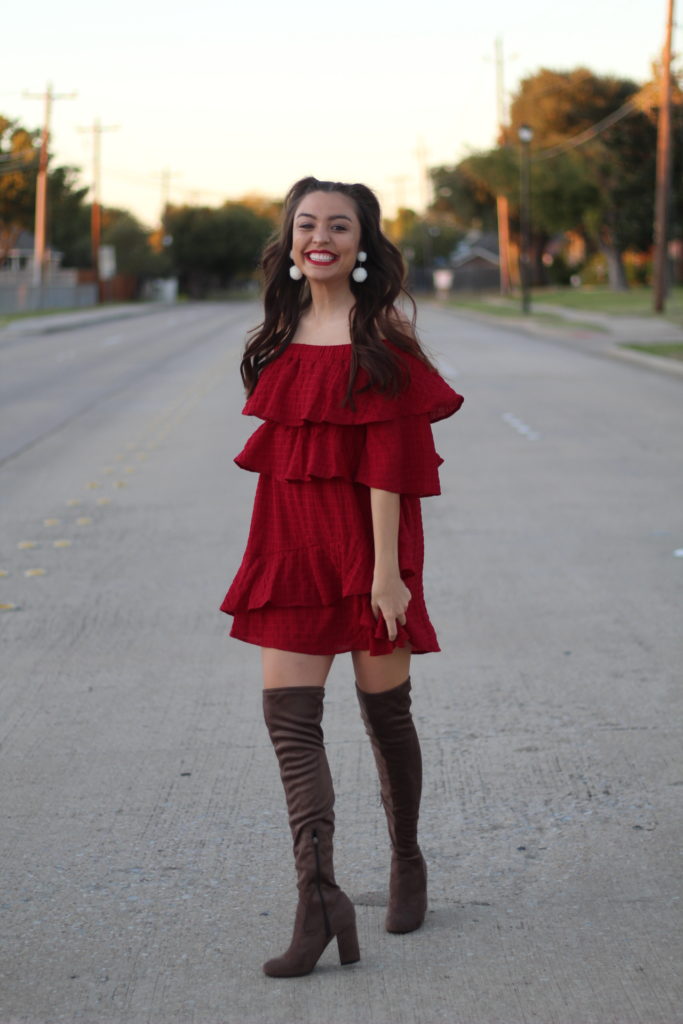 Dress [above] | Option#2 | Option#3 | Option#4
OTK Boots | Nude Heels | Gold Clutch
I can't believe Thanksgiving is right around the corner! I always feel so bittersweet during this time of year because this is my all-time favorite few months of the year and my soul is SINGING. But once Christmas is over- I go into a little bit of a depression. I am loving the fall and winter dresses that have been in stores recently and this choice above is the PERFECT look for any holiday party you have coming up.
I have been so obsessed with Shop Maude since college. They mix trends with basics and all of their clothing is so modestly sexy. I don't really know how to explain their vibe because it's so unique, so you guys have to go take a look for yourself! I couldn't decide whether to pick the red or the green option of this dress, so I let Alex choose. He chose red because I don't usually like myself in red and he said it would be a good color for any parties we have coming up. He also spent about 45 seconds looking and just chose one haha. I wasn't expecting the ruffles to hit me where I wanted them too because I have a very short torso, but this dress exceeded my expectations and it is so comfy and stretchy (which is perfect for a food baby hehe). I threw on some OTK boots to complete the look because I wanted to make sure this dress would be good with boots since it will be getting colder and colder as we get into winter. I really liked the contrast between the brownish-grey color of my boots and this gorgeous deep red. If I were going to a formal party or dinner, I would throw on some thick nude heels, a winter coat and a gold clutch. I've linked these options above as well!
I hope you guys have an amazing and cozy weekend! What are your favorite looks to wear for Thanksgiving and Christmas dinners/parties? I am curious!

*This post is in collaboration with Shop Maude, as always, all opinions are my own!