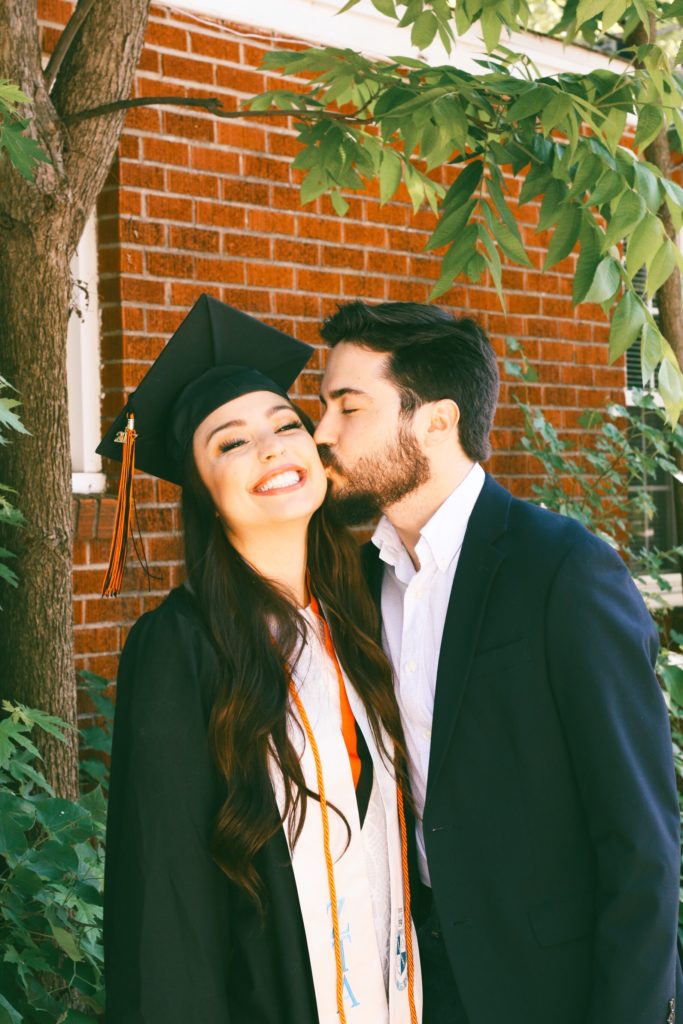 Can you even believe it? I cannot wrap my brain around the fact that I have been dating Al for 6 years today. What a whirlwind our relationship has been and how crazy that I get to share this life that I am blessed with. There really is no better man to share life's experiences with. Alex is one of those people who has a zestful personality and a heart for others. He reminds me to have grace on friends and strangers, show humility in my blessings, to laugh when I don't want to, and to enjoy life even when things aren't going my way.
Yesterday I read lifetolauren.com's post and she had a quote that said "If you want to make God laugh, tell Him your plans" and when I read this I immediately thought of mine and Alex's relationship. There are so many times in my relationship that I want to plan out what is next for my life. And again and again, Jesus shows me a different door. I thought that if I kept dating Alex through college that I would have a ring by spring and all the other things a college senior is hopeful of. What's even more funny was that I was thinking these things at the very beginning of college. Now, I realize how silly I was for thinking that, because that is definitely not where my life was supposed to be months ago or even now.
With all things in life, this relationship has it's struggles and we have fought more times than I can count. But what's most important to me is that every time we argue or we get on each other's nerves, Alex is the first one to step up and say sorry and want to make things right. He is truly a tender hearted man and I can only imagine that he will get more sweet with age hehe (can we just imagine Alex as a grandpa in a rocking chair for like two seconds????).
Before I sign off for the night and go enjoy a sushi date night with the coolest guy I know, I wanted to share some old photos of us so you can have a little laugh.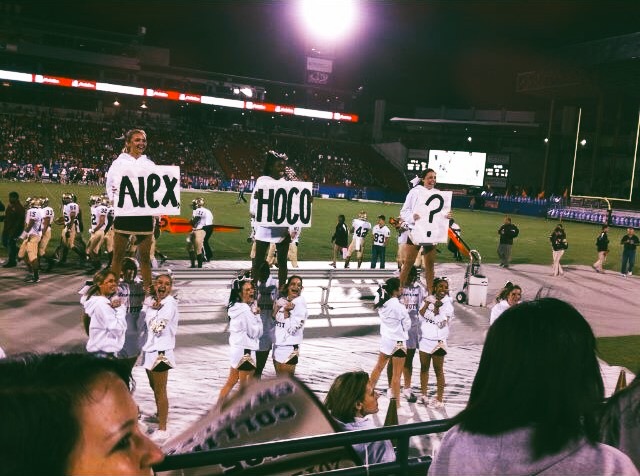 Here I am holding the "?" sign asking Alex to homecoming when he was already in college…I'm a very subtle gal, can't you tell? 😉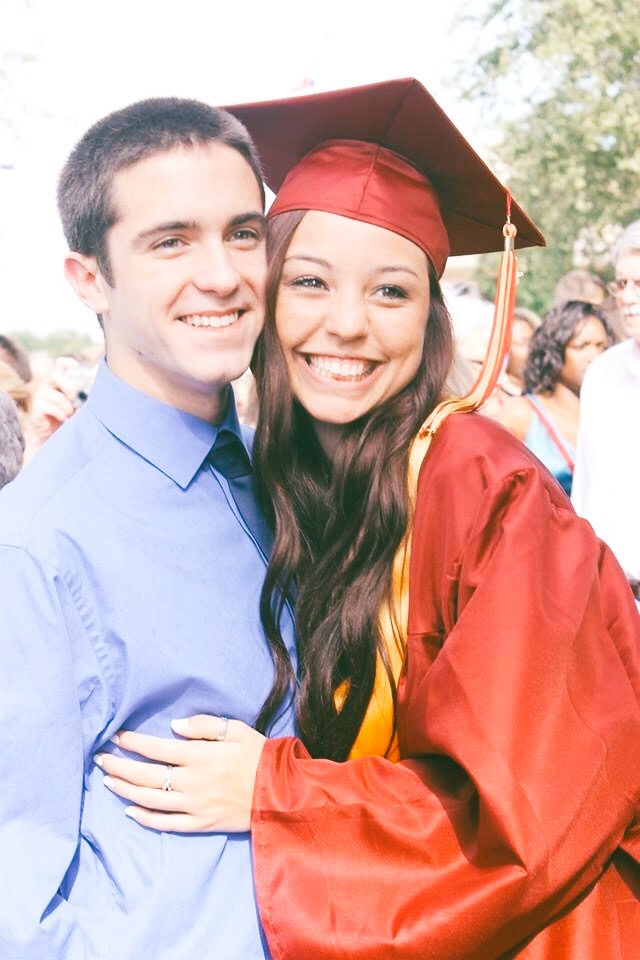 We've been to each other's high school and college graduations (even though he was late for my high school one because he didn't schedule off work- I'm gunna let it slide for today and today only).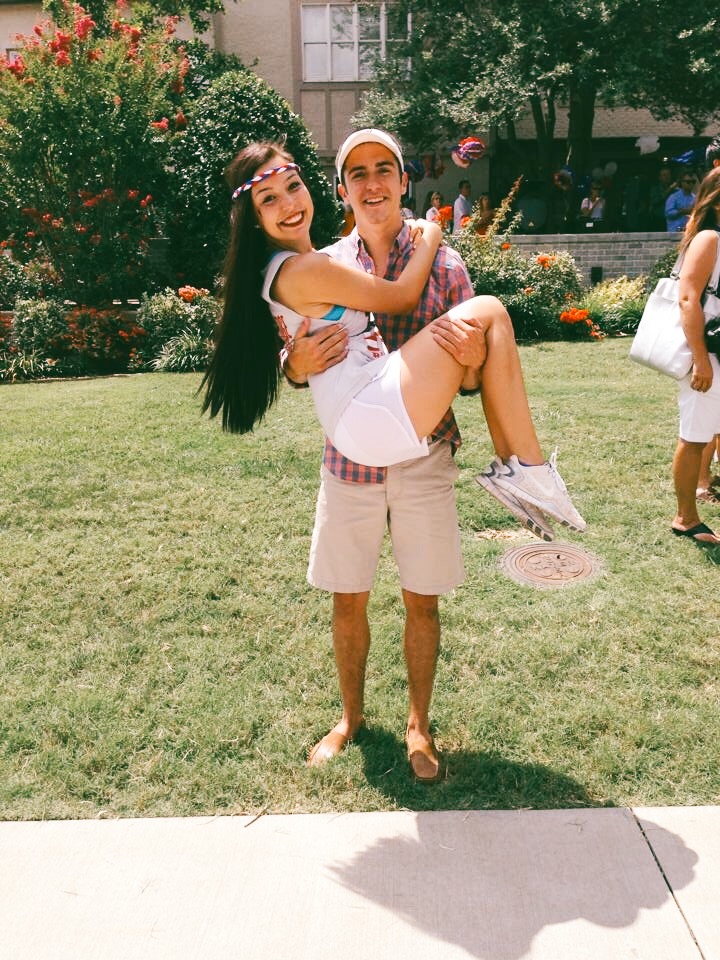 This was my sorority bid day, circa 2013. Now girls don't wear nike shorts and shoes to bid day, but I swear it was all the rage back then haha.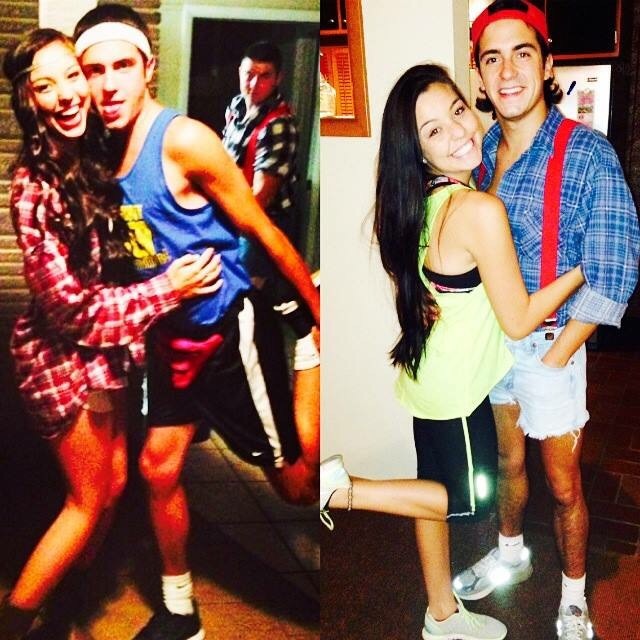 This was my first and second year attending the KA "Sweaty Loggers and Sexy Joggers" date party at OSU. I don't know why, but these pictures just make me laugh. It's probably Alex's mullet that really gets a giggle out of me.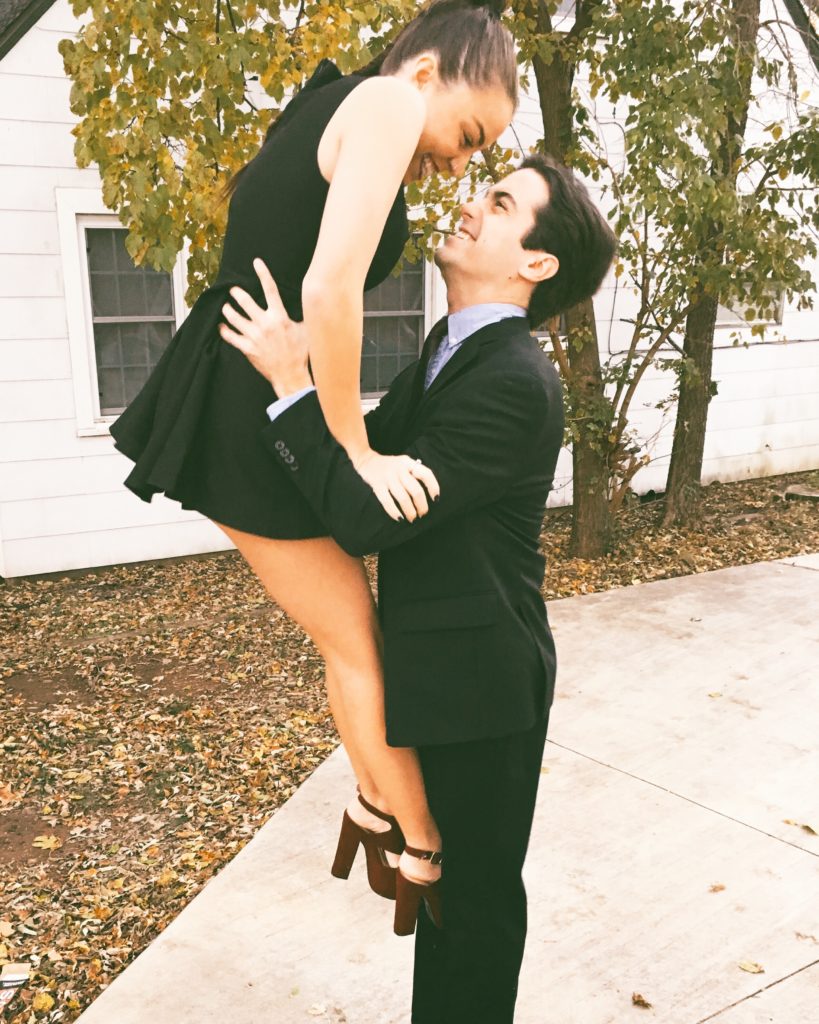 This was my junior year at OSU. We were going to Zeta formal and this little stud let me kick him 10 times in the legs before we got a semi-decent picture. That's really why I kept him around all this time.
Since then we have travelled together, cried together, laughed together and loved for 2,190 days. He is not perfect, I am not perfect and our relationship is far from it, but he is who I choose to spend my days with! I love you forever, Al!