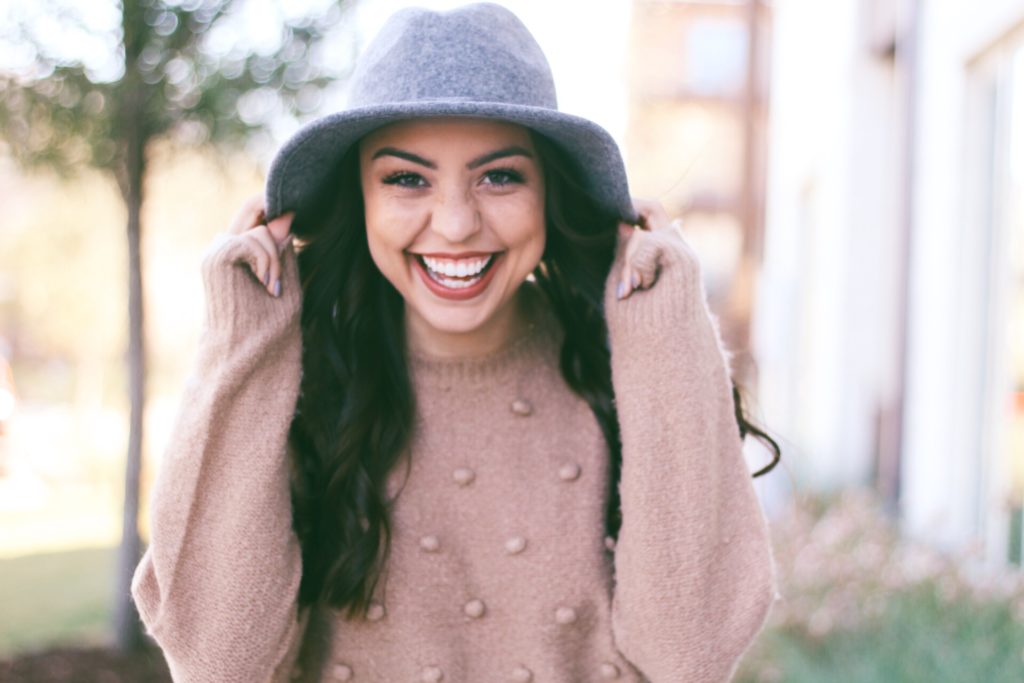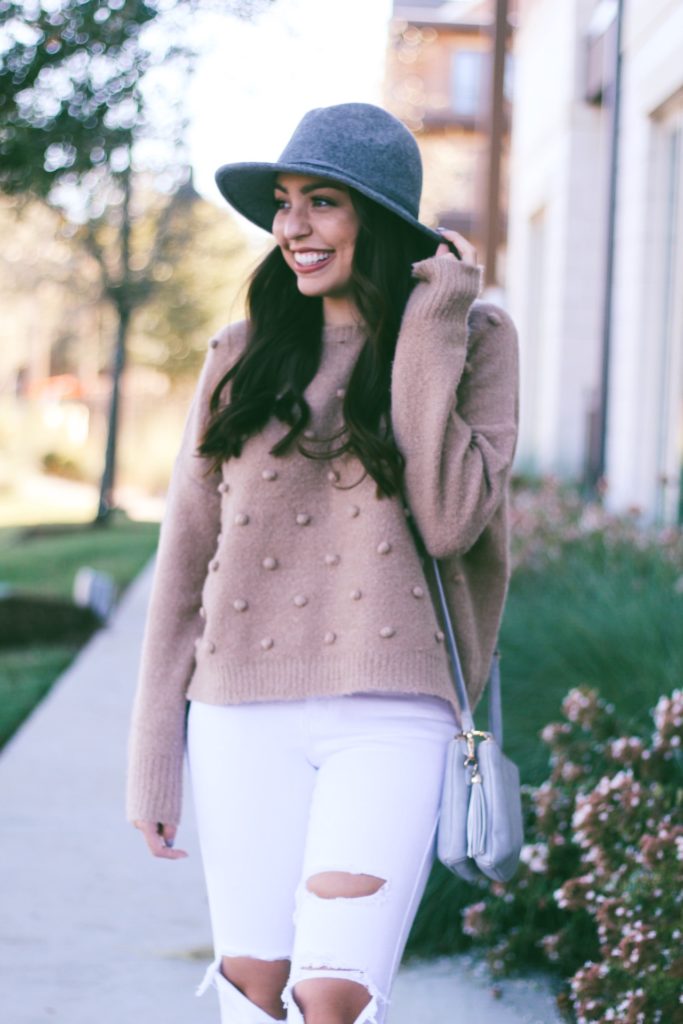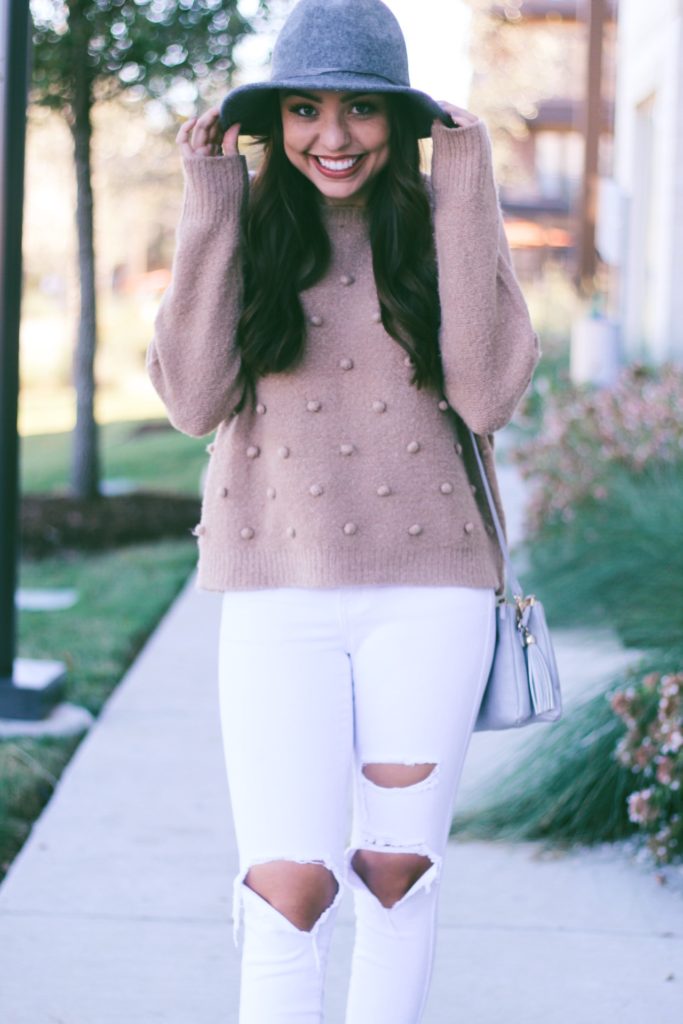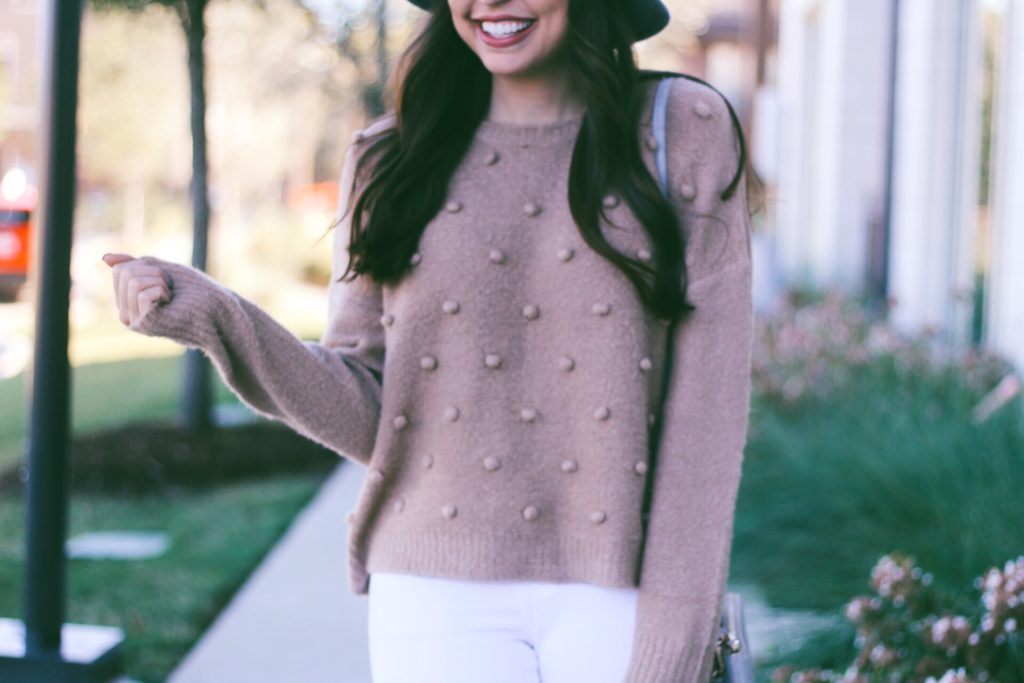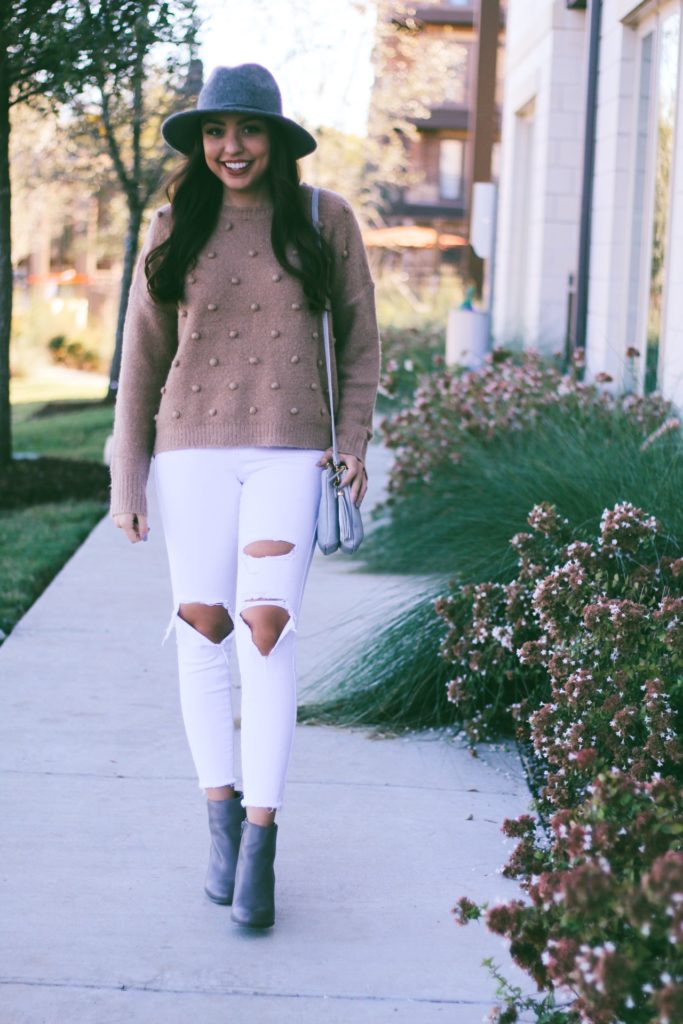 Popcorn Sweater | Grey Booties | Purse [Use code "thetrendygal"]

Wanna know the secret to pretending it's actually fall in Texas? Throw on your most comfy neutrals, a fall hat, go outside and look for fall trees and when that fails…come back in and make your house freezing cold and light a fall scented candle LOL. At least that's what I have been doing the past few weeks in preparation for the usual fall for one week and then winter for 10 in Dallas haha.
I'm sharing my most favorite fall sweater (I say this once a week with a new sweater because all fall sweaters are my FAVE). But anyway- as of right this moment, this is one I am obsessed with. I love the way it fits plus the little popcorn details are so stinkin' cute! I have also been loving to shop small recently and this is from the cutest little online store!
My grey booties are from Vionic shoes and I have been loving how comfy they are and how easy they are to pair with everything! If you're in need of a versatile pair of booties, these are your girls!
I have linked everything above! I also wanted to share that on my Instagram stories I am doing a poll for fall, winter and holiday content that you guys want to see. Go check it out there and DM me what you're wanting to see!
In light of all the world's tragedies recently, please remember that smiling at someone and being kind to others is always free. Love you all so much! Praying that you have a safe and blessed week!