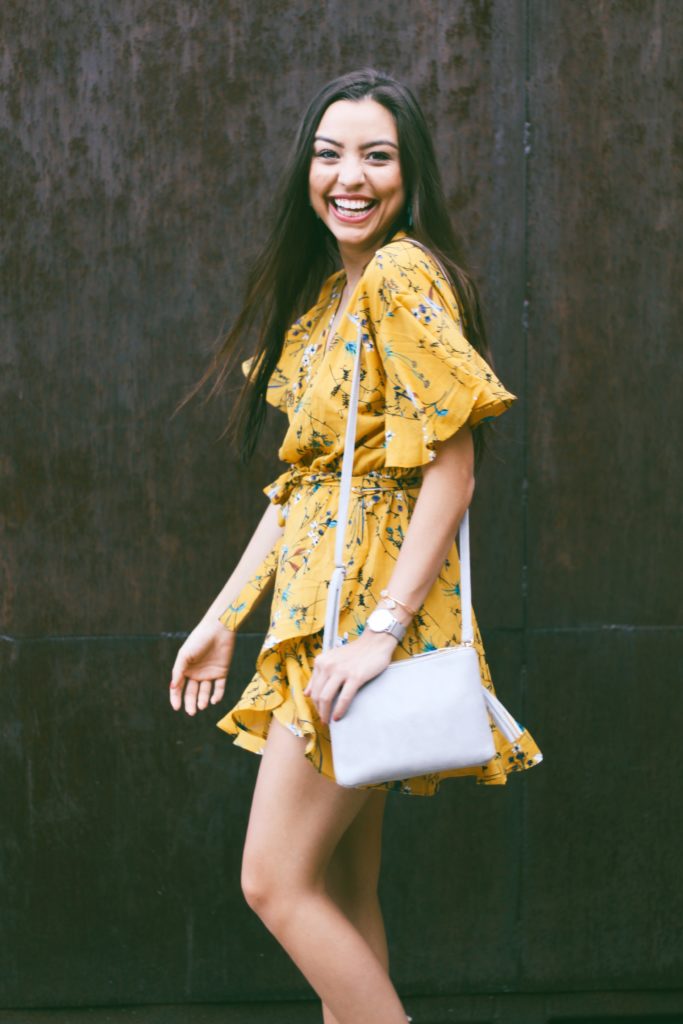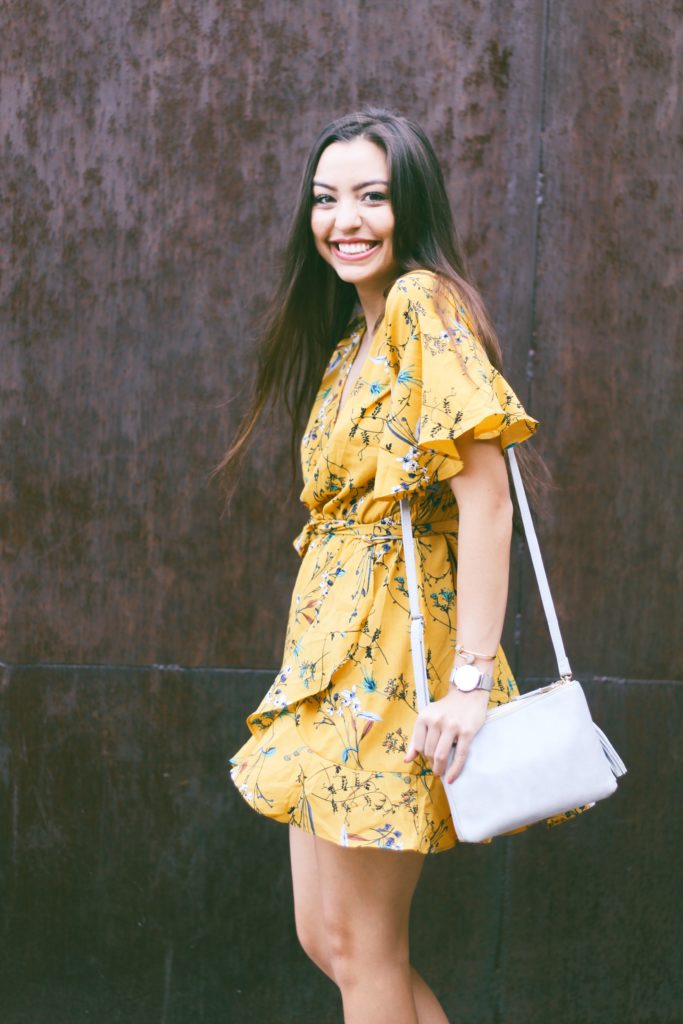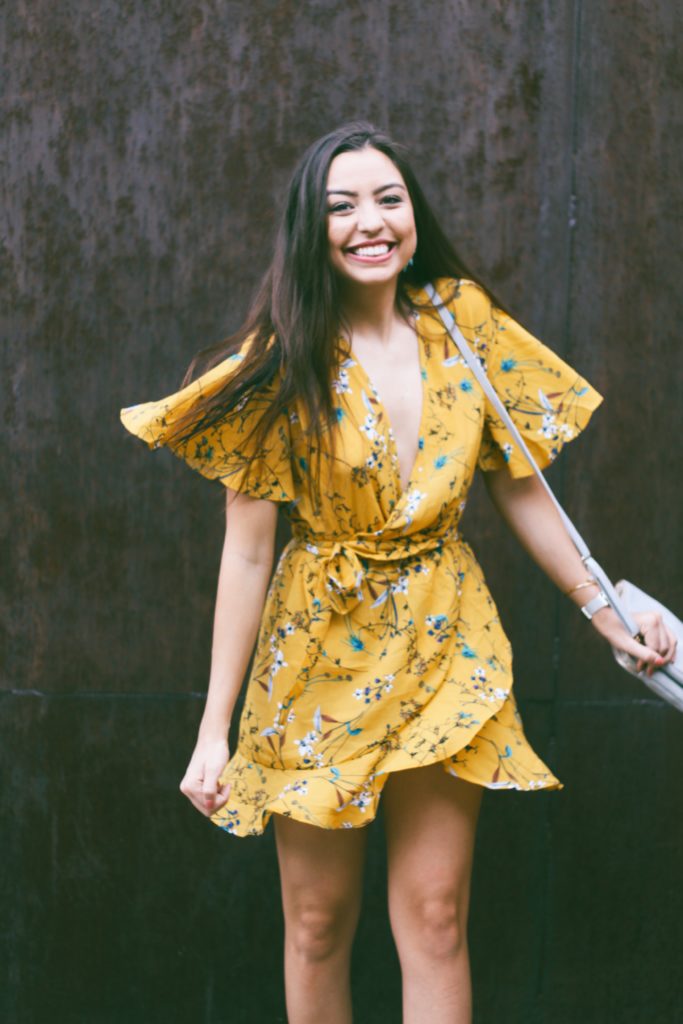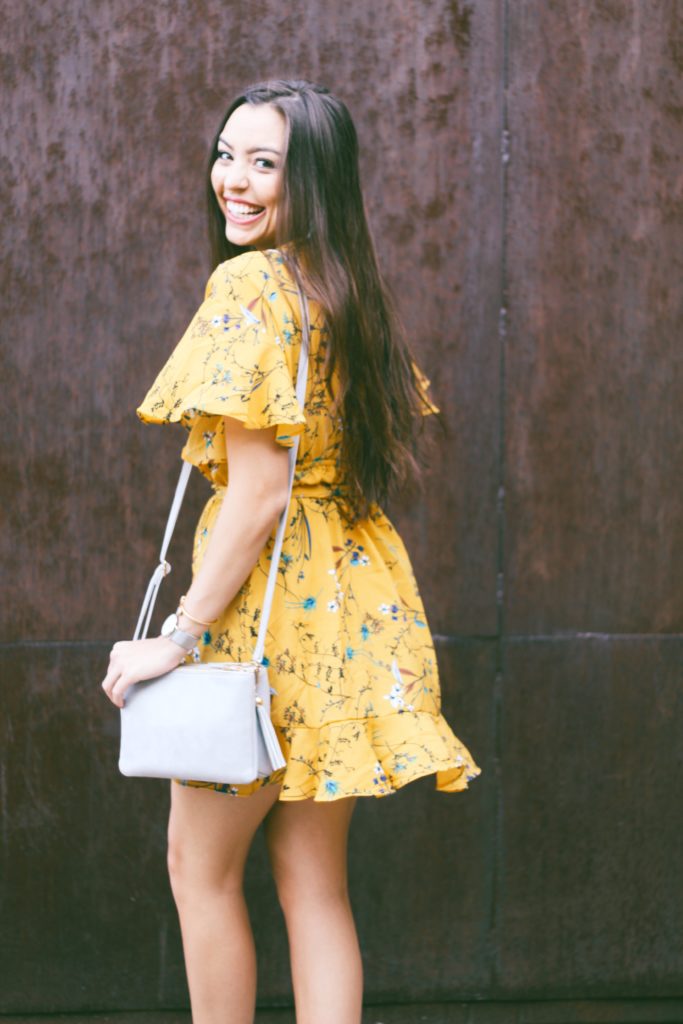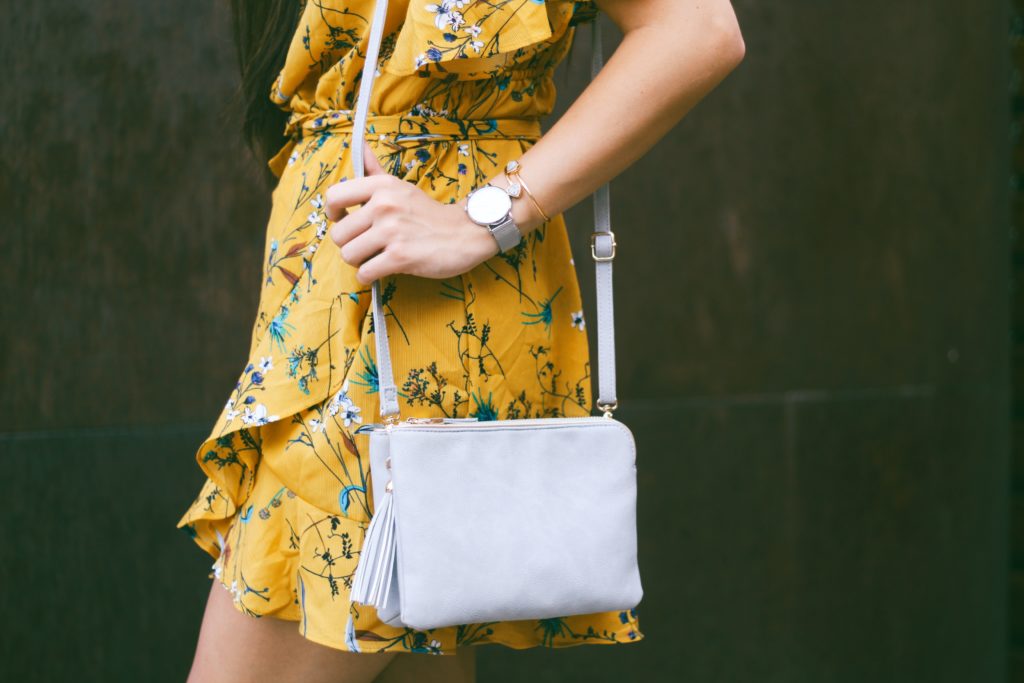 My friends, I am so happy to be chatting with you tonight! Whether you love yellow or hate yellow, you've gotta give it to this dress…it's so fun and it's the perfect shade for spring + fall! I was twirling all through Deep Ellum in this number a few weekends ago. And while this dress may take your attention, I am writing this post because my favorite bag brand Oliver Bilou came out with a new bag and I was one of the first to get their hands on it!
Meet Morgan. She's fun, versatile, sweet but sassy, doesn't talk back and loves to go out for a girl's night…aka this is who I will choose forever with. 😉 But really…I am obsessed with this every day bag and I haven't put her down since I received her in the mail!
I am all about transitional pieces that I can keep in my closet for multiple seasons. It's important to me to have trendy pieces that are affordable, but I do love having trendy pieces that I can carry over in different times of the year. Both this bag and this dress are transitional pieces that I will carry with me throughout different seasons.
And…I have been living for these fall temperatures lately! Keep it coming, Dallas!