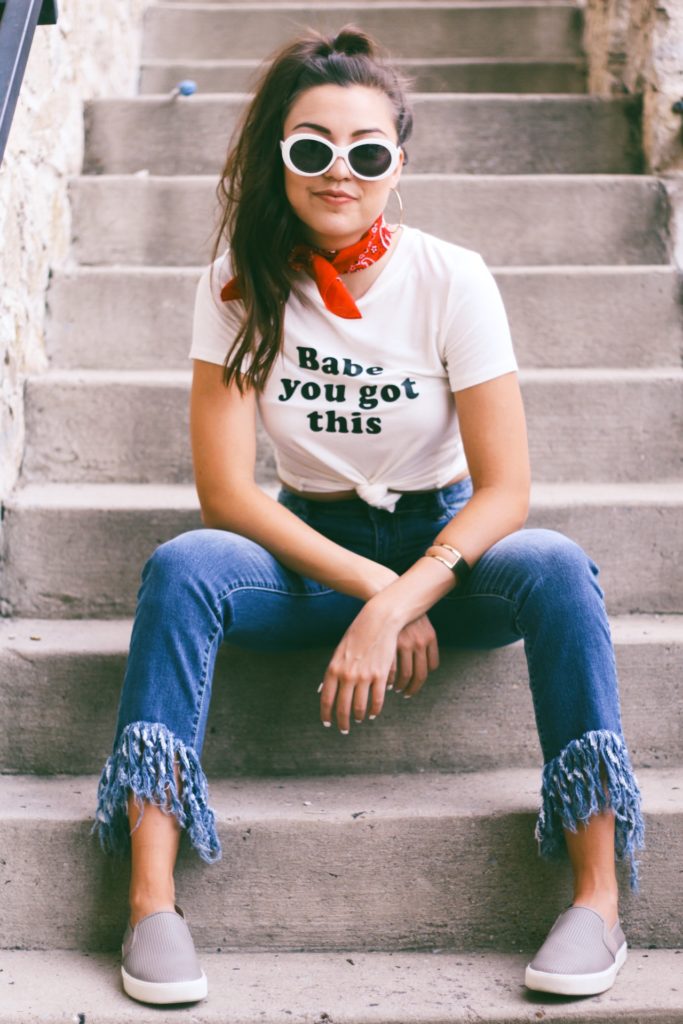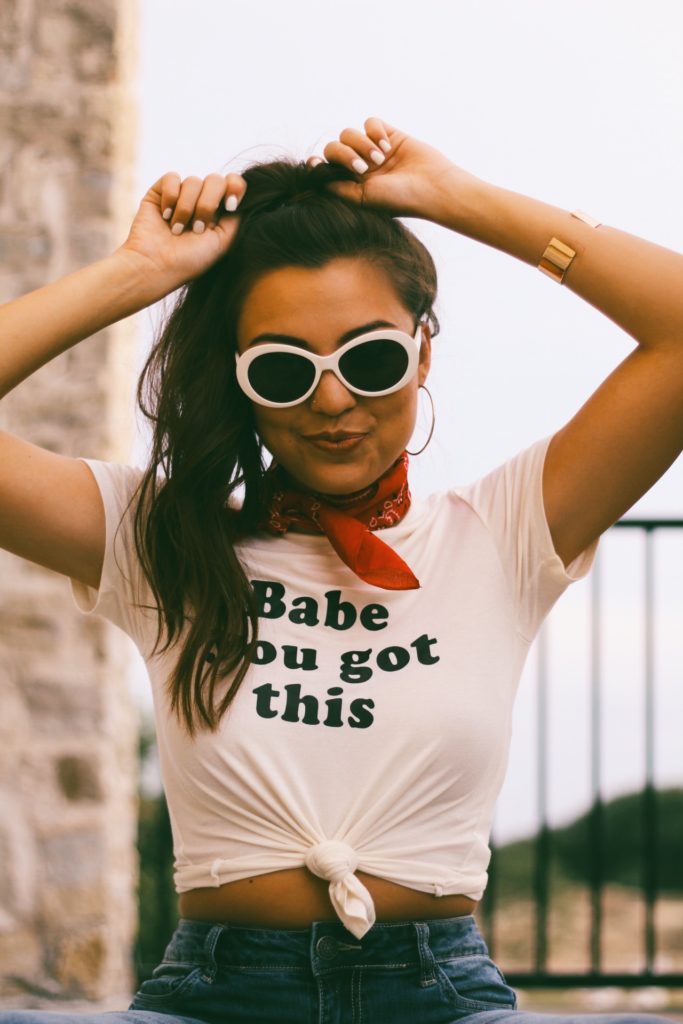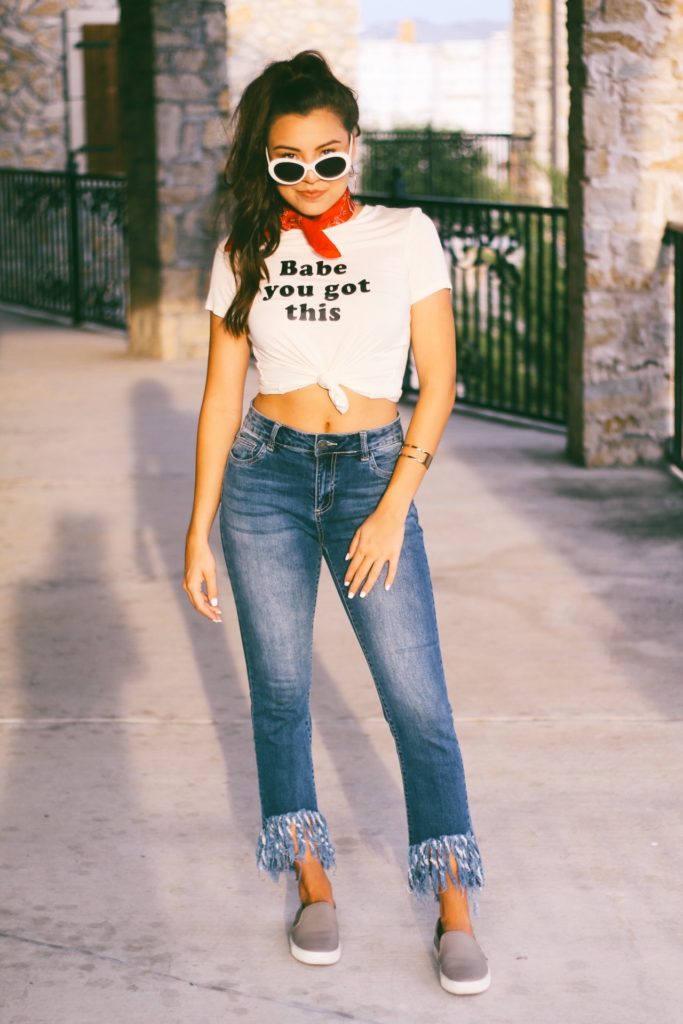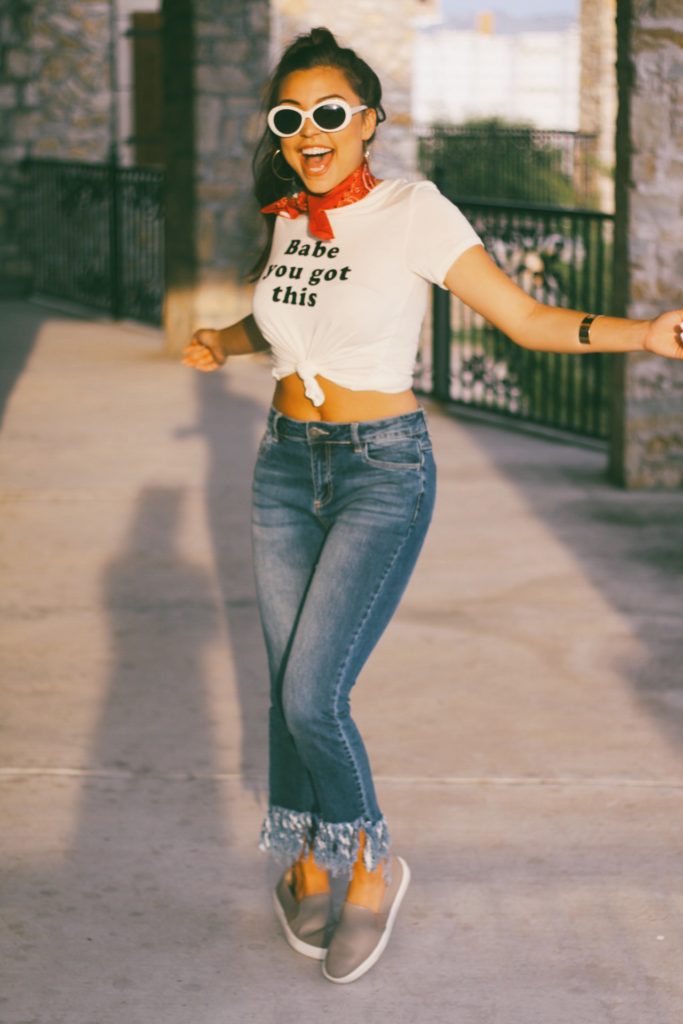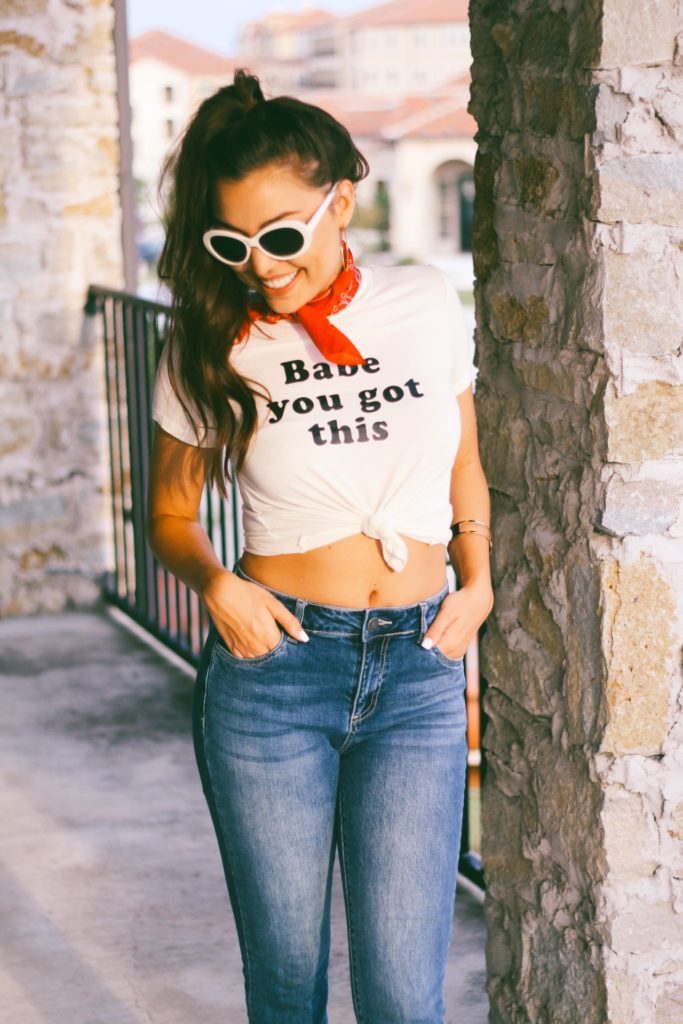 Shop My Look: liketk.it/2rZbS
1. Let's get this out of the way ASAP. *N Y S Y N C or Backstreet Boys?
Man, oh man…how do I even begin to choose. I mean…Justin Timberlake though. But also, BB are just so classic. I think I have to go with the Backstreet Boys, but I love you forever Justin.
2. Has your blog changed directions since you started?
Hahahaha, this one is so funny to me because YES! I started my blog in 2015 as "Simply Savannah" and from then we have seriously grown together and I have added so much and changed so much all while remaining true to myself. This is something I am most proud of. I will really never let anyone or anything dictate my content that I share with y'all. I am so thankful to have the readers that I have and I wouldn't be anywhere on this page without y'all!
3. Who inspires you to be better?
Hmmm. This is tough. I am the type of person who is constantly inspired. My mom always inspires me when it comes to the blog because she tells me to go for every opportunity I am presented with and she genuinely gets excited for the little successes of the blog. I am inspired by my step-mom who is a serious bad a**. She stands up for what she believes in and she definitely holds her own. I am inspired by Pinterest and people who have travelled the world because I feel like I gain insight and perspective through both of these. And finally, I am inspired by a tonnnnnnn of bloggers! I never feel like I have to compare myself to my blogger friends because it really is about community > competition.
4. What is one thing you couldn't live without?
Chick-Fil-A. I genuinely don't know what I would do if I didn't have this as an option to eat. I seriously eat here at least twice a week. I also couldn't live without mascara. It's my go-to.
5. What is your social media platform of choice?
Instagram, 100%. YouTube is a close second! I have profiles on both!
6. What is the first thing you do in the morning?
Shed a tear at the first alarm and then spring out of bed by my third alarm [yes, I said third, don't judge me]. Haha, no but really the first thing I do is check my Instagram and emails. As I am typing this I hate myself for admitting this. The first thing I should do is give glory to God for another day on this Earth. It is what I am going to do first now. Thank you for asking me this question, I genuinely needed it!
7. What have you learned from blogging?
Something I have learned from blogging is that community and communication with people is so important. It's important to always be ready to meet someone, encourage someone, offer advice to someone, talk to someone, or just smile at someone. I feel like I am so lucky to have a blog and have people read my blog, so it has just taught me to be a kind person to everyone I may meet. I have also learned that personal time is just as important as social time. I like to keep a very balanced personal and social schedule!
8. What was the last photo you took?
The last photo I took that wasn't a screenshot of a random brand/something I want to purchase is from dinner the other night with my girls! We were celebrating all being employed! WHOOP WHOOP!
9. What movie do you quote on a regular basis?
She's The Man and The Holiday take the cake on this one. LOVE both of these movies.
10. What is one of your beauty tips or hacks?
If I am going full glam and doing a glittery eye, I will get my brush wet before I apply the shadow [thank you Jaclyn Hill for this].
11. What are the three things that ALWAYS make it into your grocery cart?
Cliff bars, some sort of cheese, and garden salsa sun chips! I know, I know…you're all surprised I didn't say juice boxes. Maybe I am growing up after all…
Thank you so much to The Brunette Blend for nominating me for this challenge! I have made my nominations on Instagram! As always, thank you so much for spending part of your day with me! I am so glad that you ended up here and I hope you come back soon!