T R E N D  R E P O R T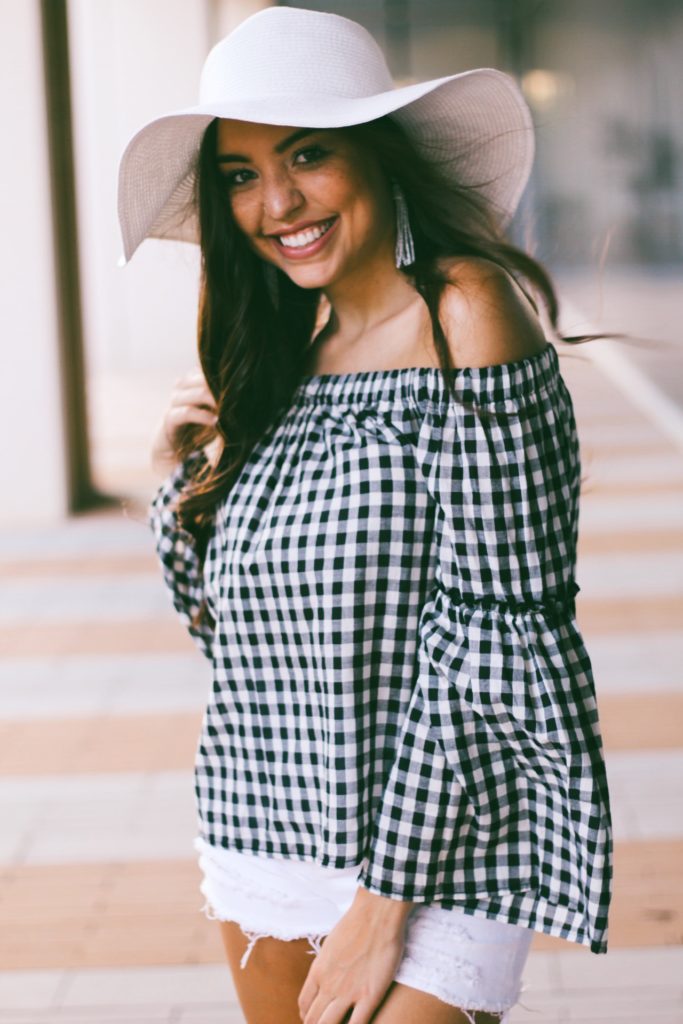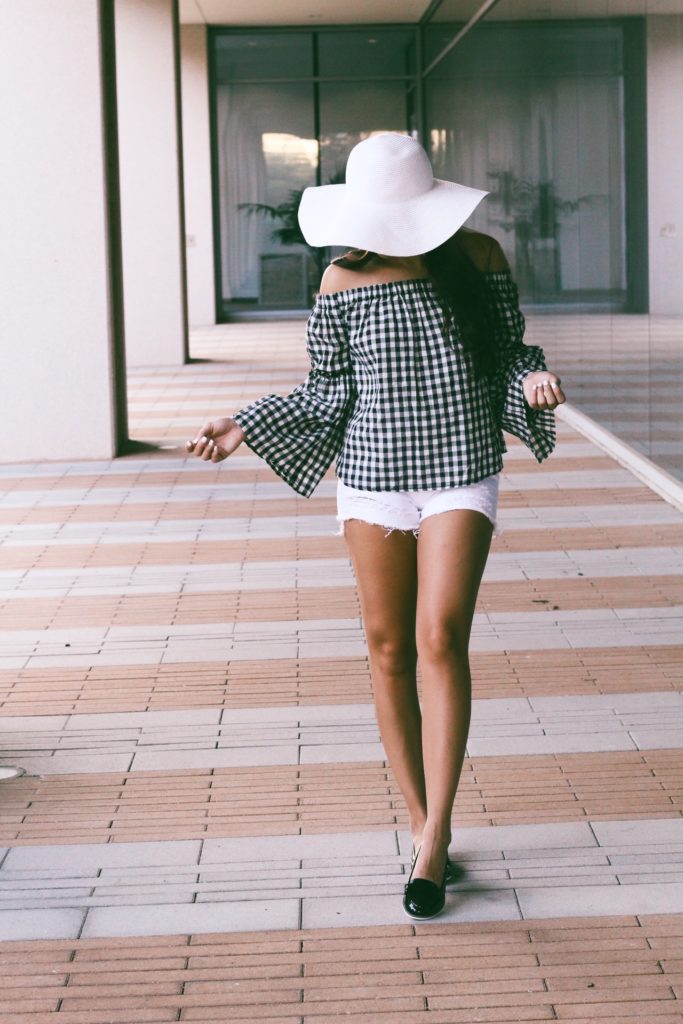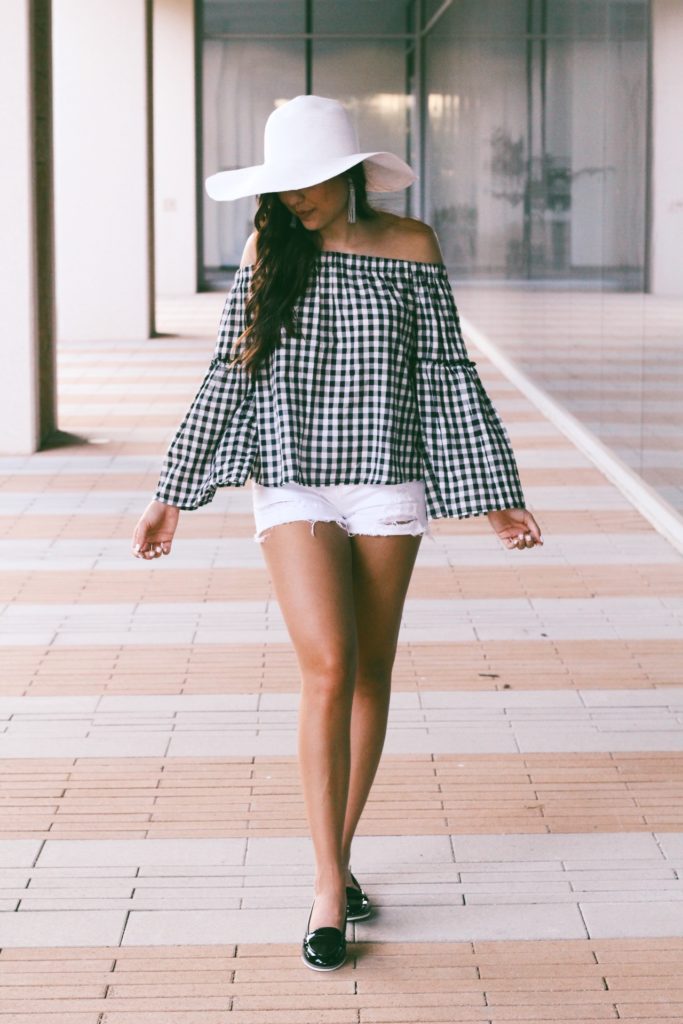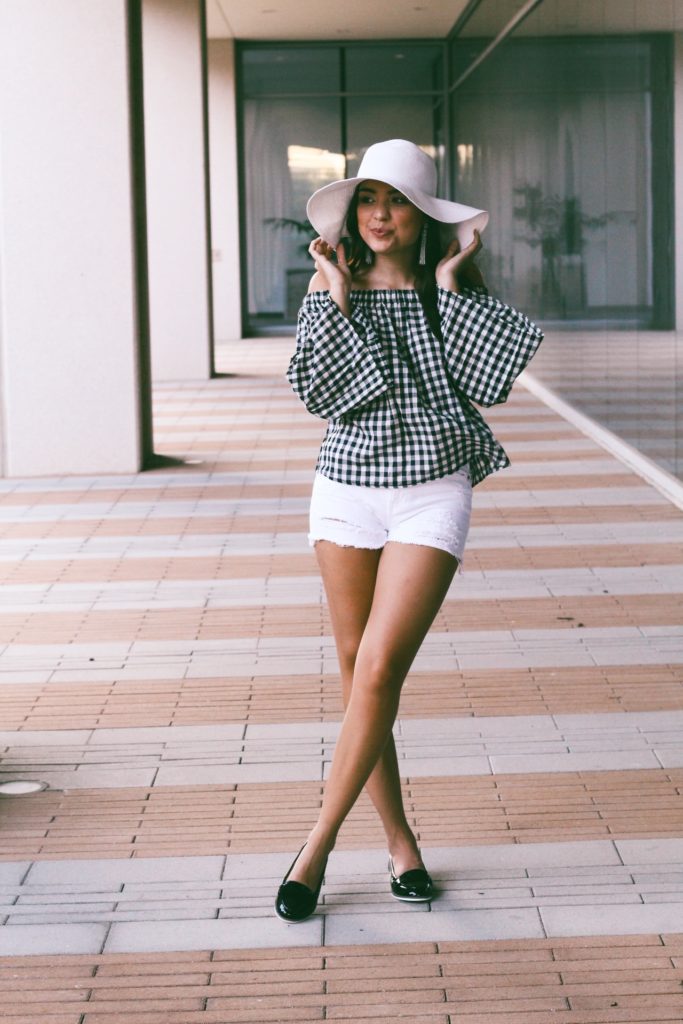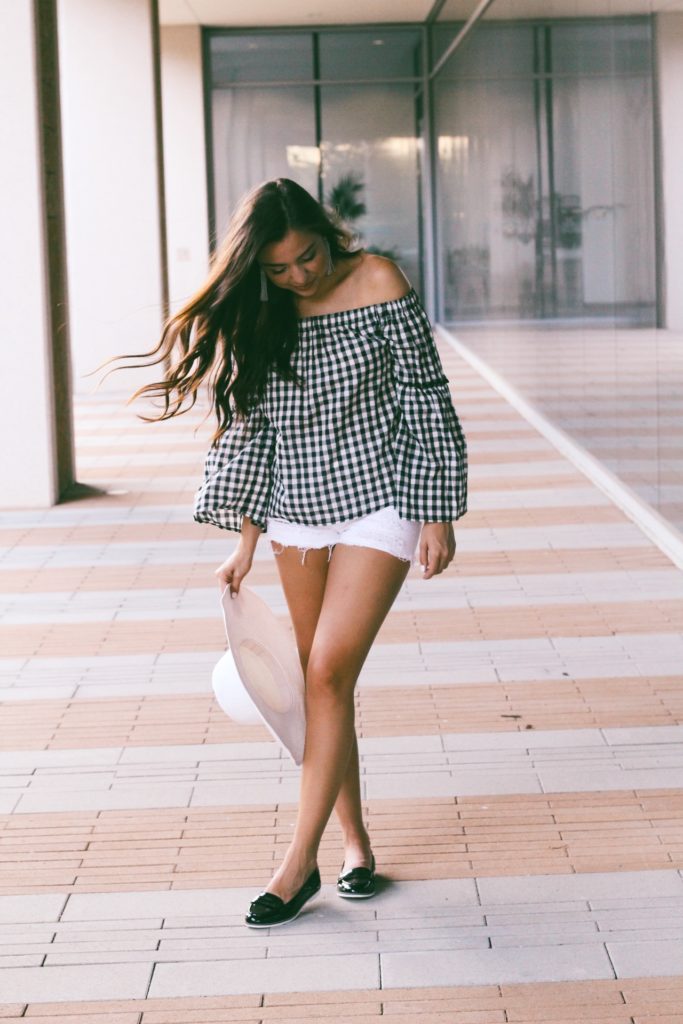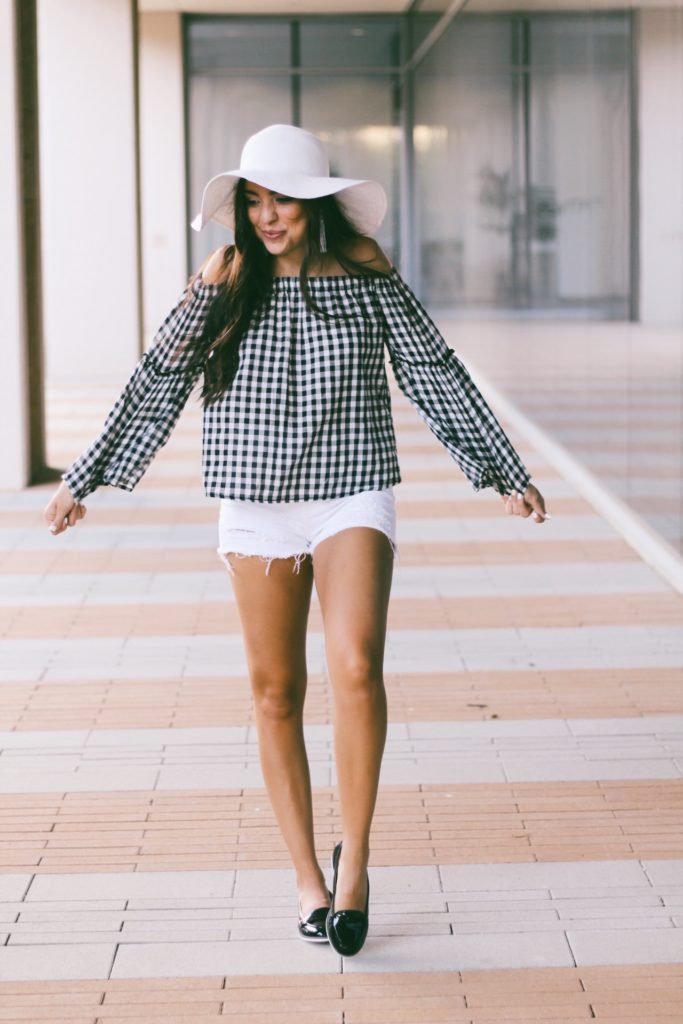 Gingham Top | Shorts | Similar Flats | Floppy Hat | Earrings
Hey friends! It's hump daaaaaay. Which means…we have officially made it through half of the week! Whoop whoop!
I have some fun plans with friends for the Holiday weekend ahead and I have some really fun content coming to the blog in the next week and a half. Annnnnnd I am trying to film 2 YouTube videos this weekend! Someone pray for me haha.
I had to make this look a "Trend Report" because gingham is EVERYWHERE. I mean it is the poppin' trend for Summer '17! And you already know I had to join in on the fun! Is there a better way to celebrate summer than with gingham? I mean come on, its quintessential for summer days [yes, I had to use google to help me spell "quintessential"]. I wanted y'all to know that I also think this top is PERFECT for college football game days! I would have worn this for wayyyy too many games if I had it when I was at OSU. It would just be so easy to dress warm or cold, up or down, and you can just accessorize with your schools main color! So for me, I would have worn this outfit with some sort of sandal and then orange earrings!
I also wanted to tell y'all that not only did I link my top and the rest of my outfit, but I am linking several options for gingham on the "Shop My Instagram" tab up above! I seriously went a little crazy and added like over 10 items. They're all super cute and affordable! They're also all very different styles of gingham and styles of clothing! I did this to hopefully accommodate all of my readers! If you are looking for something gingham and you don't see it there, I would be more than happy to help you shop for something if you just DM me on Instagram or comment below! I love hearing from you guys!
I hope you have a blessed week! God is with you and for you!