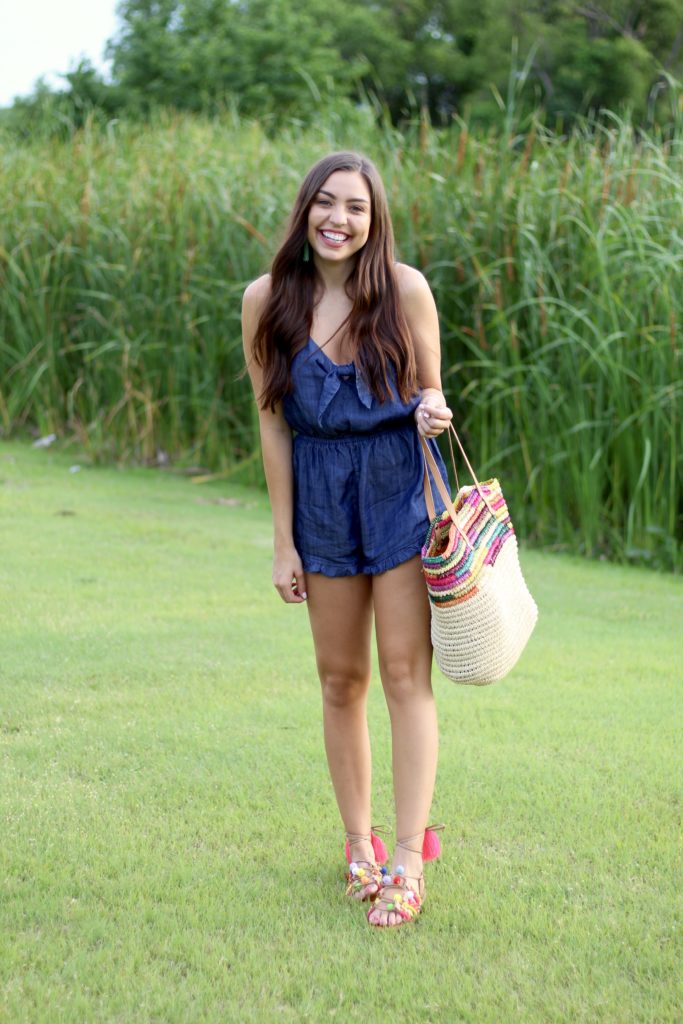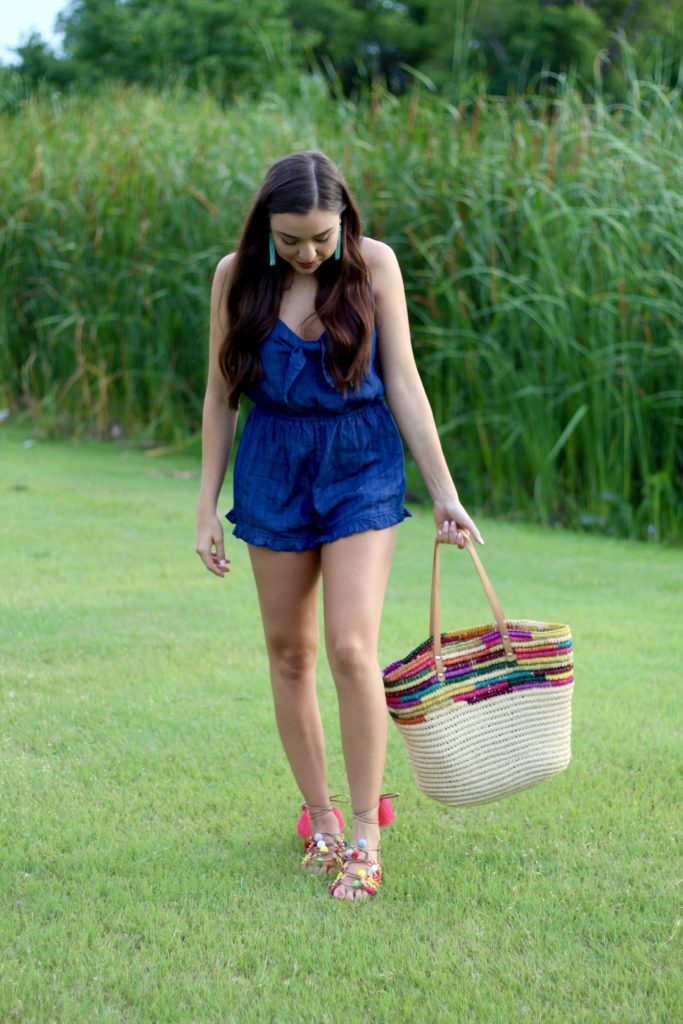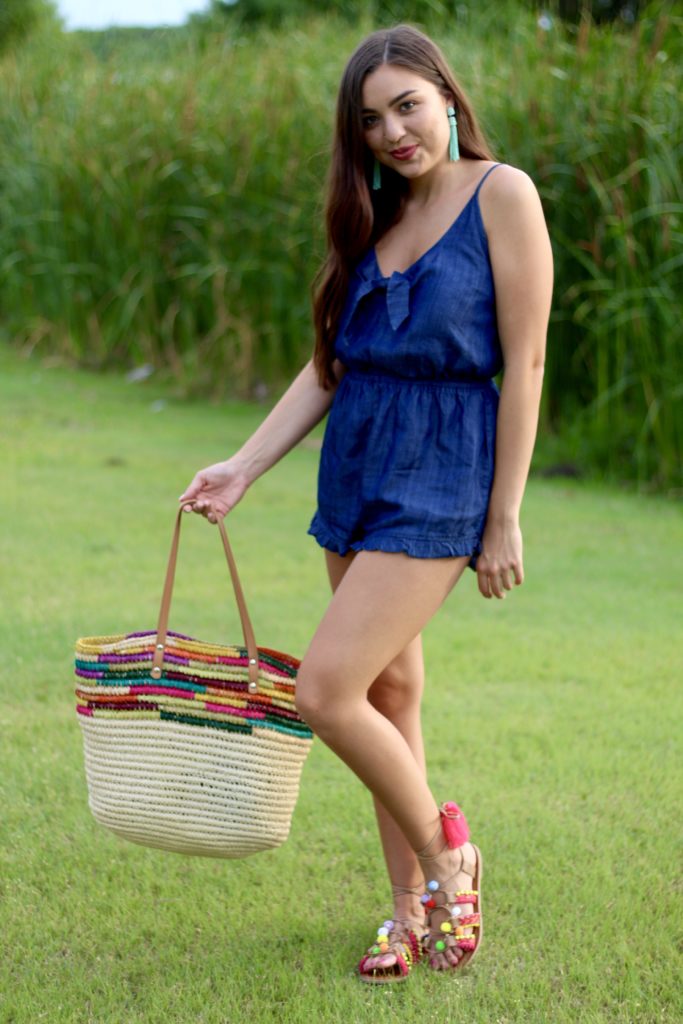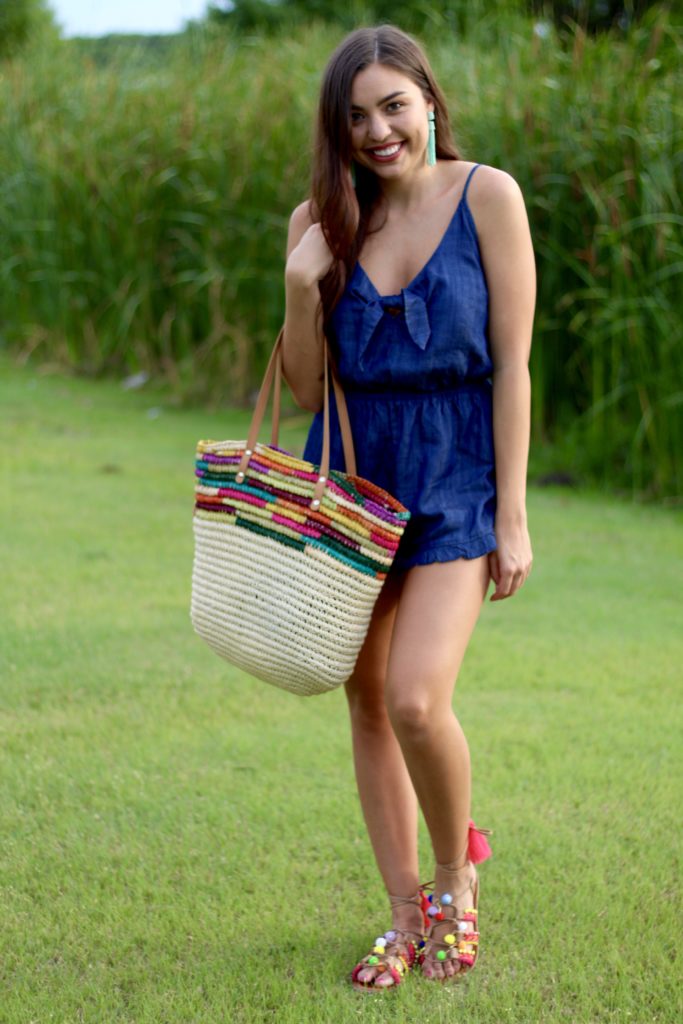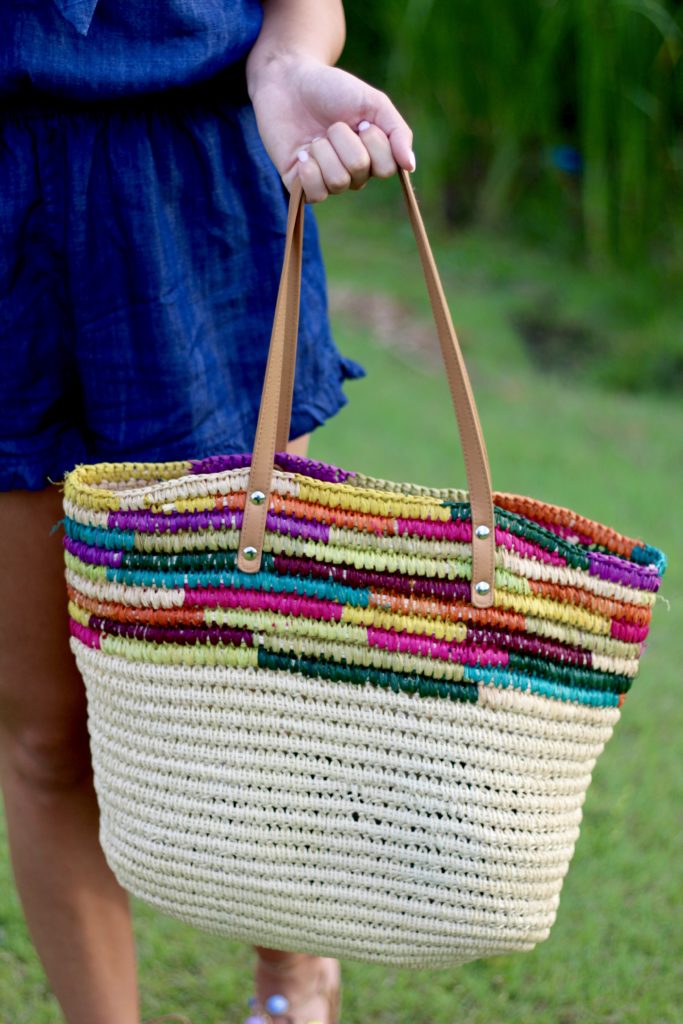 Romper | Sandals | Beach Bag | Earrings [c/o]
Happy Monday! Today I wanted to share five random facts that you may not know about me! I wanted to do this because as my readers grow, I want to get to know y'all and I want you to get to know me better too! So, whenever you're done reading today's post, leave a comment about some facts about you!
1. I have wanted to be an elementary school teacher my entire life. There is something about the youth of America that is so intriguing, and the fact that I get to be a person that helps mold students into future citizens is so amazing. I am just getting giddy thinking about being a teacher to so many future kids! I cannot wait to see where this summer leads me and where I will end up teaching! [This may or may not be why I've been a little absent on Instagram, just out here trying to get hired hehe].
2. I chose to go to college at Oklahoma State for two reasons. The first was that I grew up in Frisco, Texas. For those of you who are not familiar with Frisco, it is a suburb of Dallas and is BOOMING. There are Target's on every corner, multiple malls and shopping centers, 15+ movie theaters, and so so so much to do. This was one of my favorite things about growing up, I absolutely loved being a city girl…but there was a part of me that wanted to know what living in a small town felt like. Stillwater, Oklahoma and Frisco, Texas have almost nothing in common. It was so much fun to grow so much as a person in a place that was so far off from my hometown. The second reason was my boyfriend…which leads us to fact #3.
3. My boyfriend, Alex and I have been dating for almost 6 years! So yes, I kind of followed him to college. But…I had a very stern talking to from my mom whenever we visited OSU for the first time. She told me that if we broke up during my time in college, I could not come home and that I needed to make sure and branch out while away from home. This was obviously NOT a problem for me because I was on that campus trying to make as many friends as possible in 4 years haha. Luckily, we are still together and that was never a problem, but I definitely would have been okay staying there even if something had happened between us because OSU is full of opportunities! There will be more about him on the blog soon!
4. I have really felt led to encourage people since I accepted Christ into my life. Something so unusual started happening to me when I gave my life to Christ. It was like I always wanted to be a positive influence to anyone who crossed my path. And then, the more that I encouraged people to trust God and to be better versions of themselves, I really heard God speak to me about the seeds I was planting. How I was changing peoples' perspectives and how I would learn so much from being kind to others. God has used so many people to remind me that I am an encourager and to stamp that word on me. It is something I am so proud of and so humbled by. I love meeting new people and more importantly I love encouraging them and cheering them on.
5. I watch entirely too many YouTube videos [speaking of which, I have a YT video going live tomorrow, get pumped for it!]. My favorite YouTubers that I have watched for a long time are Kristin Johns and Jaclyn Hill, you need to check them both out! I feel like I am equally both of them and we would totally be besties if I knew them. I also really love to watch America's Got Talent contestants. I sob and sob for hours watching these videos. And of course, the typical wedding and proposal videos which I also sob hours on end watching. I was maybe seeming kind of cool and normal, and this last fact just ruined it for me but that's okay because I am just keeping it real over here haha.
 Also…I styled this romper on my Instagram in a completely different way and so I thought I would bring a more vibrant look to the blog! For this romper being under $25, I have seriously worn the heck out of it! I mean seriously I have not stopped wearing it this summer! This beach bag was my life saver when we headed to the beach because it fit all my essentials that I needed for a day in the sand! I love the color blocked colors on the top of the bag, it made me feel so much more fun than I probably am, haha! I have linked all the outfit deets up above! Everything I am wearing is under $30!
Thanks for stopping by today! So much love! Remember to leave me a comment on some facts about you!