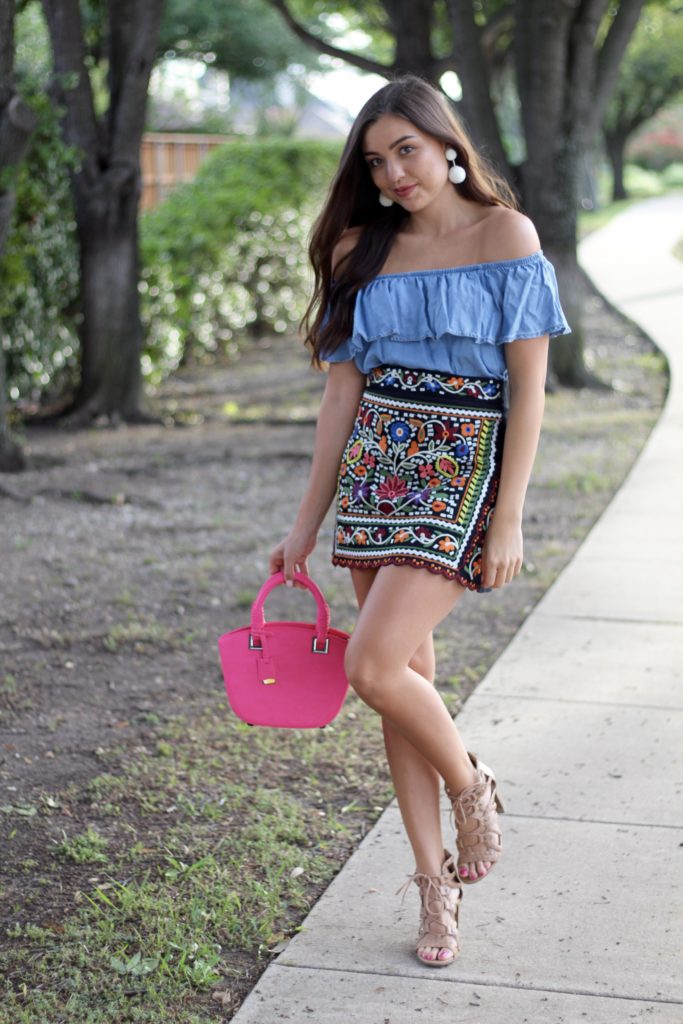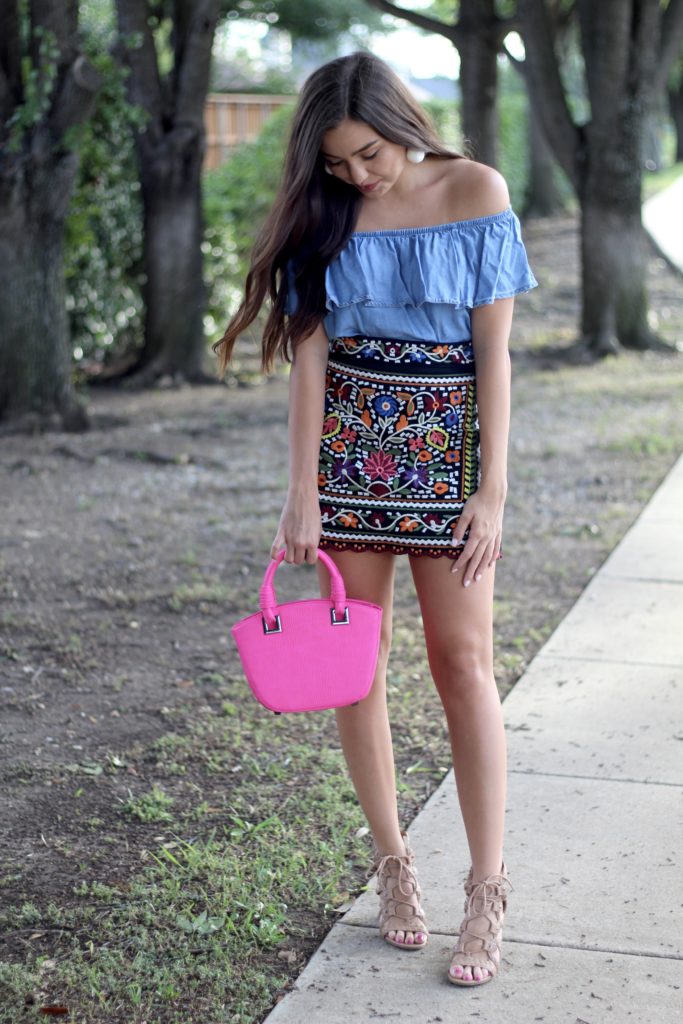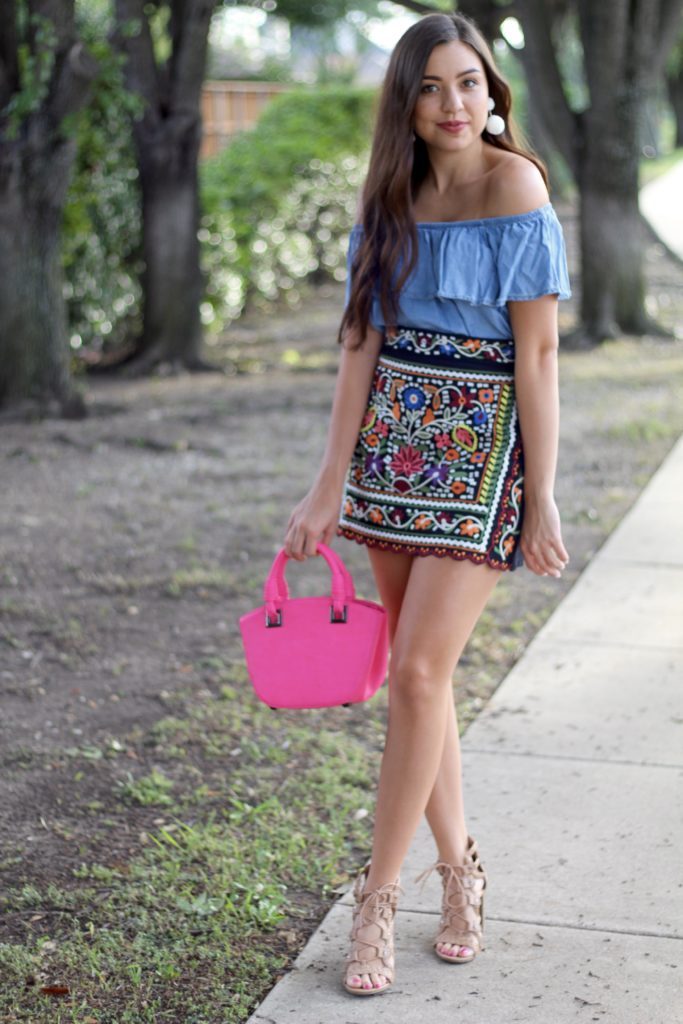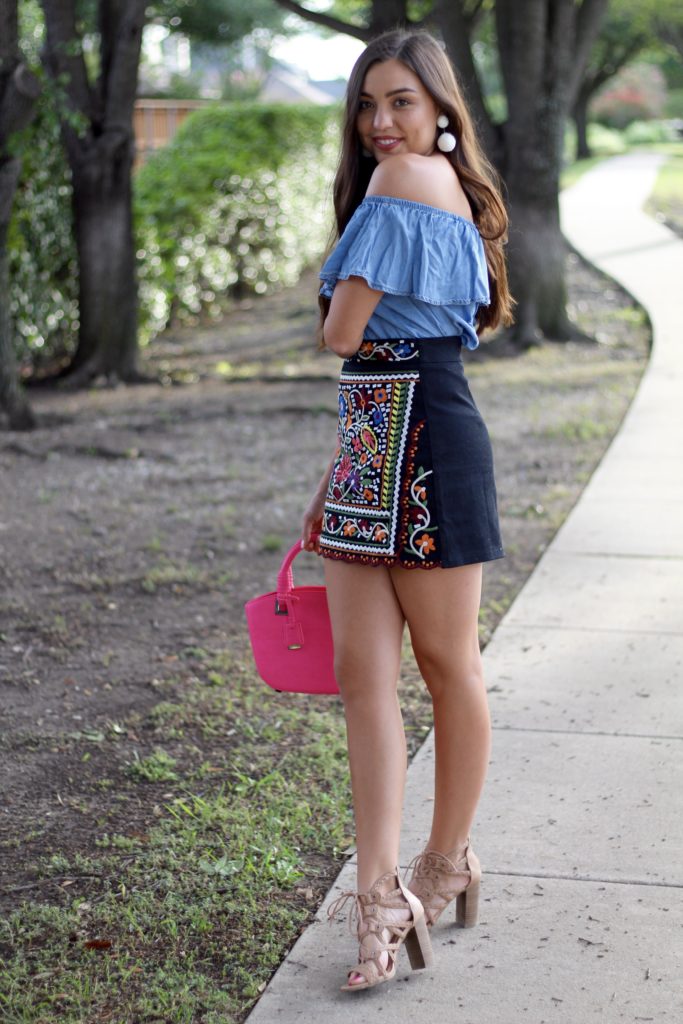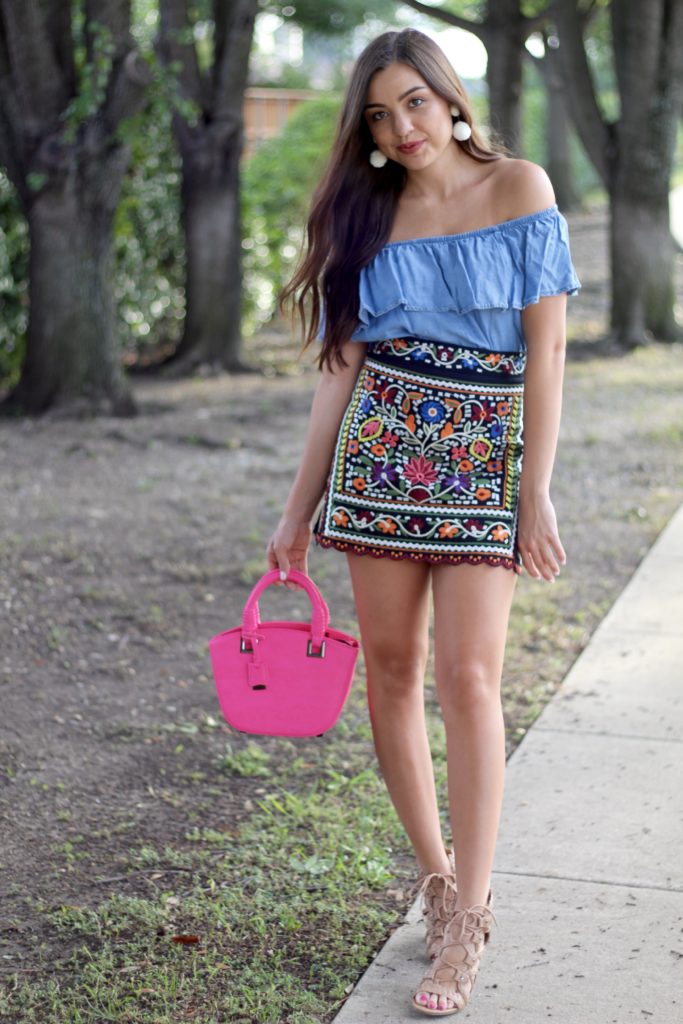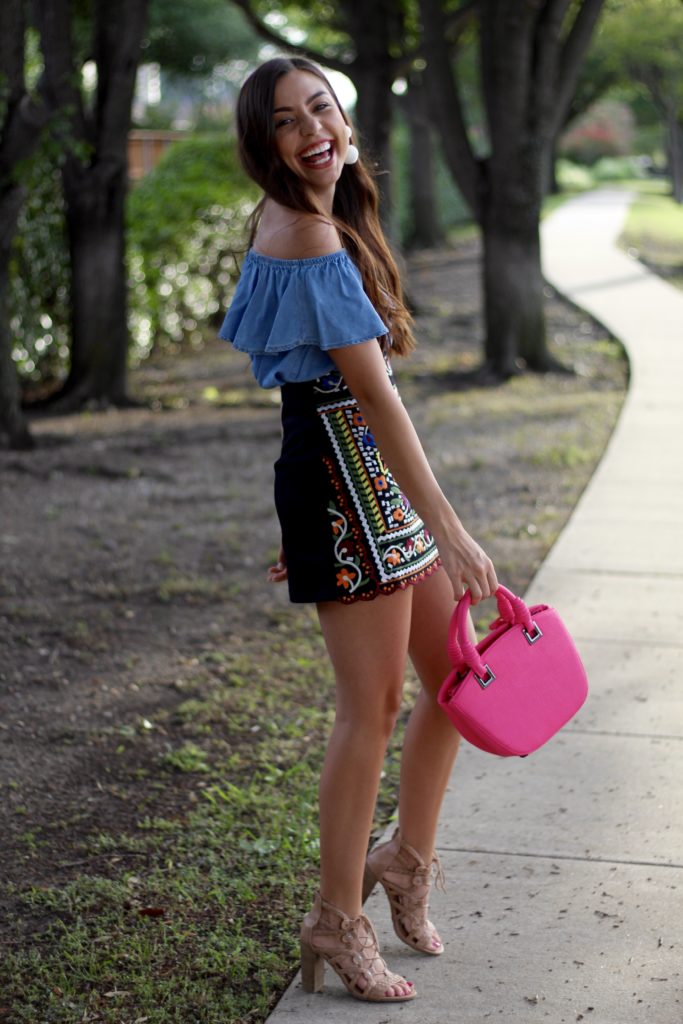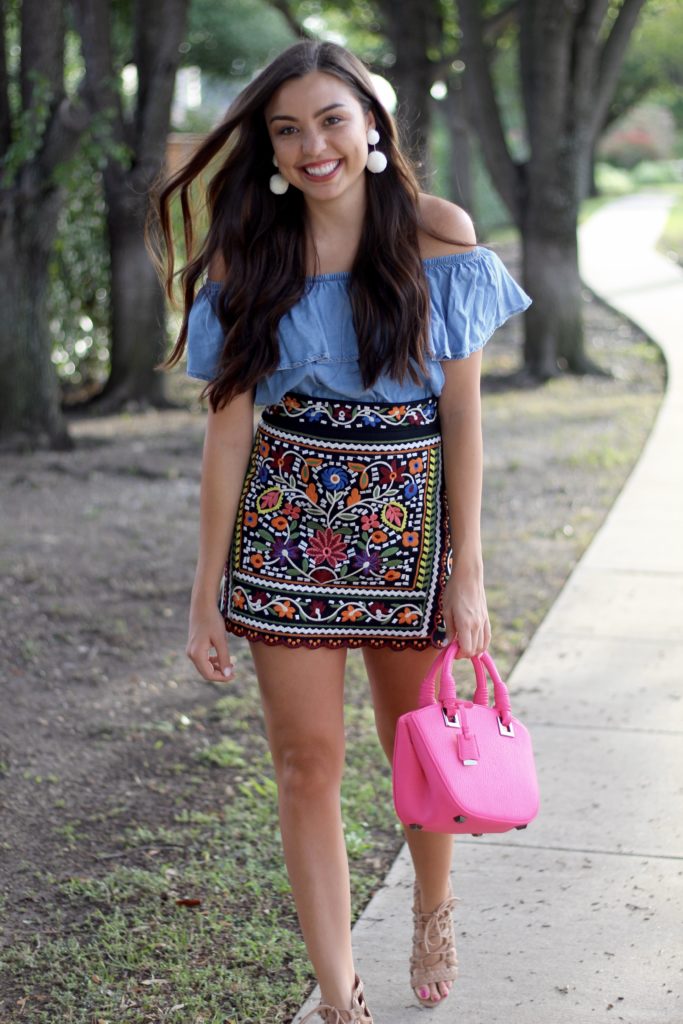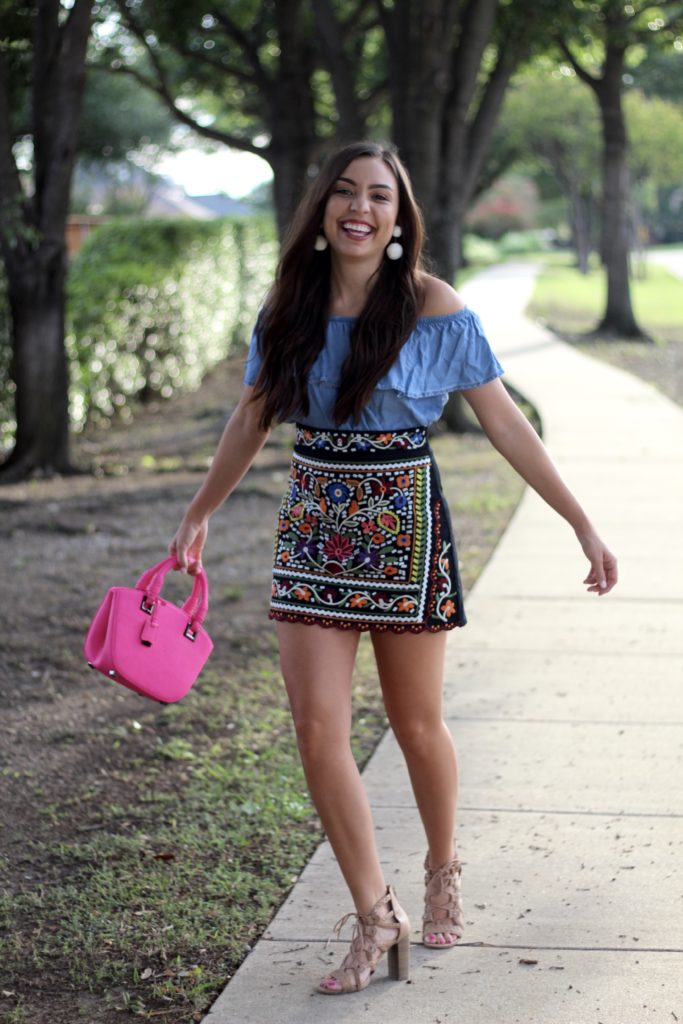 Skirt | Similar Top | Shoes | Earrings | Bag [Use "thetrendygal" at checkout for 10% off]
Happy Sunday evening my friends! I cannot believe what a lazy Sunday this has been for me. I woke up thinking "I am going to get my entire life organized today!" and what did I do??? Went to the mall to shop, got Panera to-go and ate in bed. Oh yeah, and took a 3 hour nap for no good reason haha! I seriously think that every time I wake up feeling determined to get things done, I always end up needing to take the longest nap ever. Maybe tomorrow will be better haha! It's funny because I only allow myself to nap on Sunday's now and I think that's why it take everything in my to get up.
Today's Trend Report is something I have been stinking OBSESSED with lately. Have you ever found a trend and just followed it for weeks drooling because it's so cute and you're mad that you didn't think to bring it back in style? That's how I feel with embroidery. I have seen so many cute embroidered dresses and jean skirts lately that I have been eyeing. It wasn't until I found this skirt that I knew it was time to bring the trend into my closet! I mean just look at this skirt…it is so cute! The fit is perfect too, so stretchy and comfortable! It fits TTS, I am wearing a small for reference!
I have linked a similar top from Vestique, too! Also, these earrings are my new faves because they are so light and comfortable to wear out! They are linked above and under $20!
I hope you have all had a relaxing Sunday! What is a trend you're into right now?


*This post is in collaboration with Vestique, all opinions are my own!