T R E N D  R E P O R T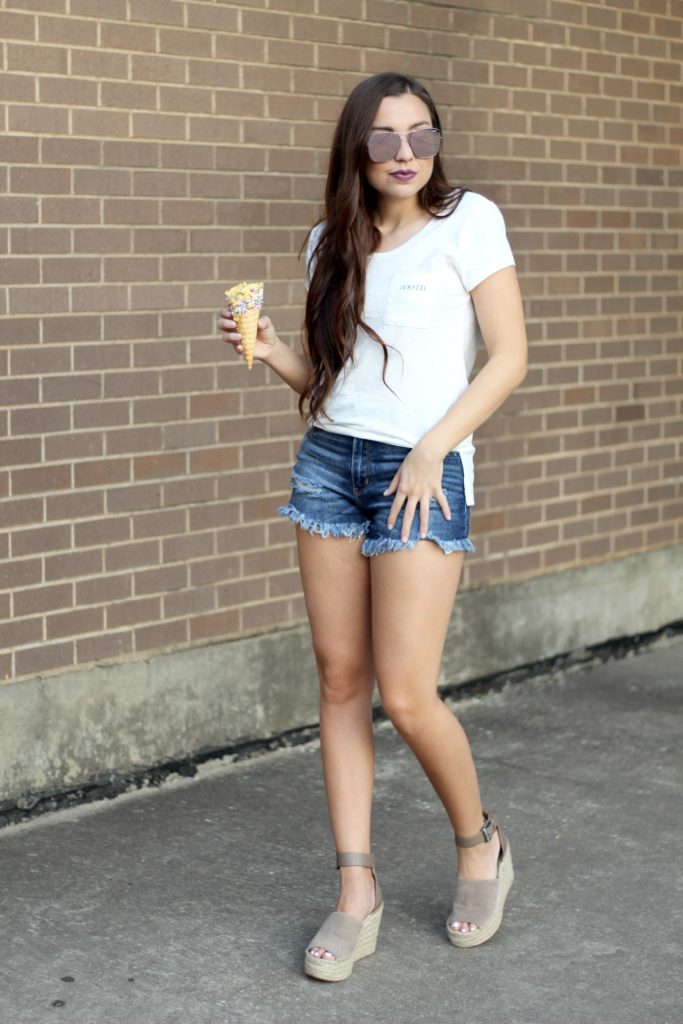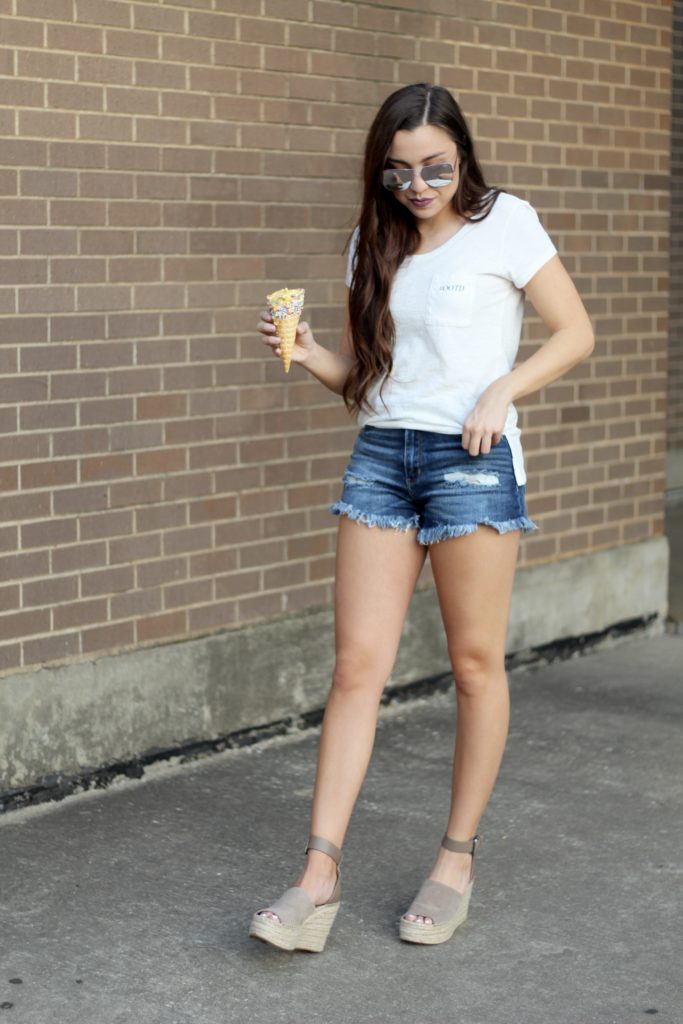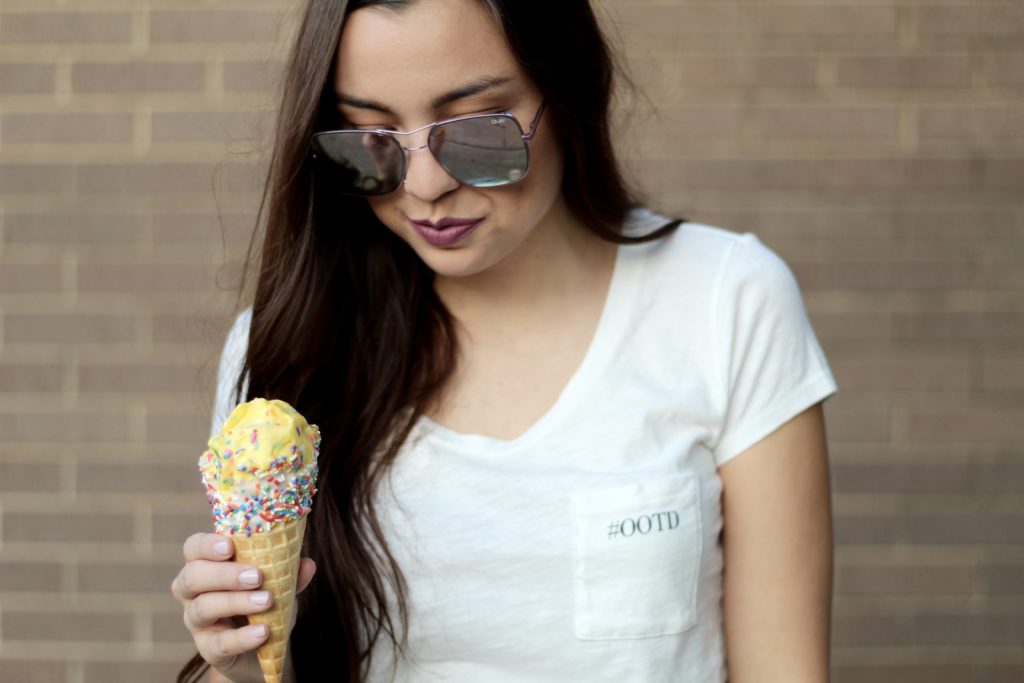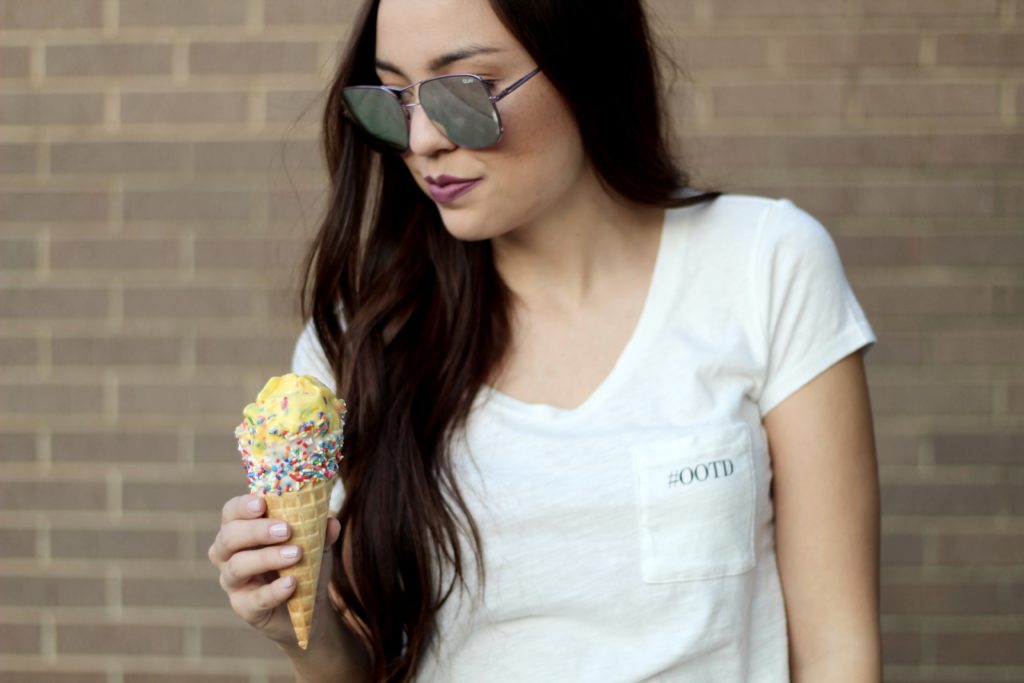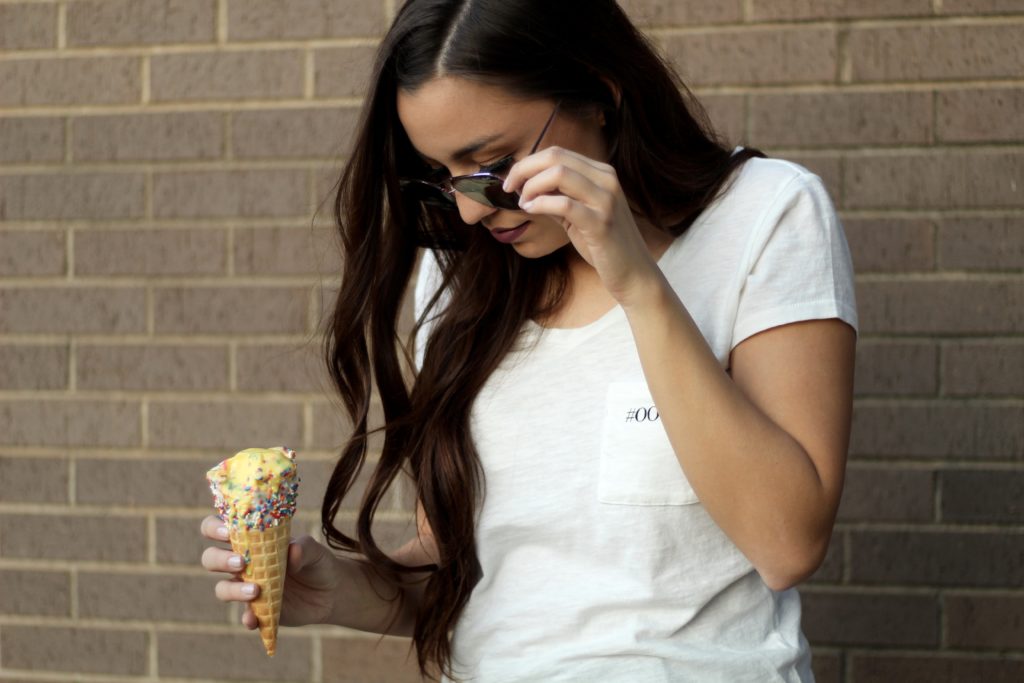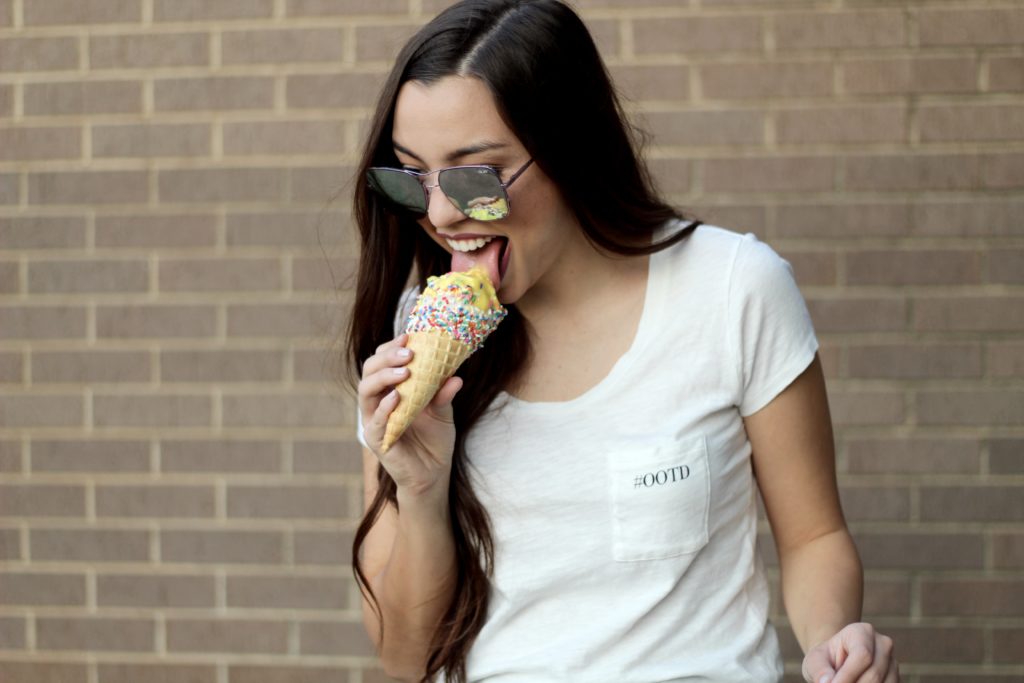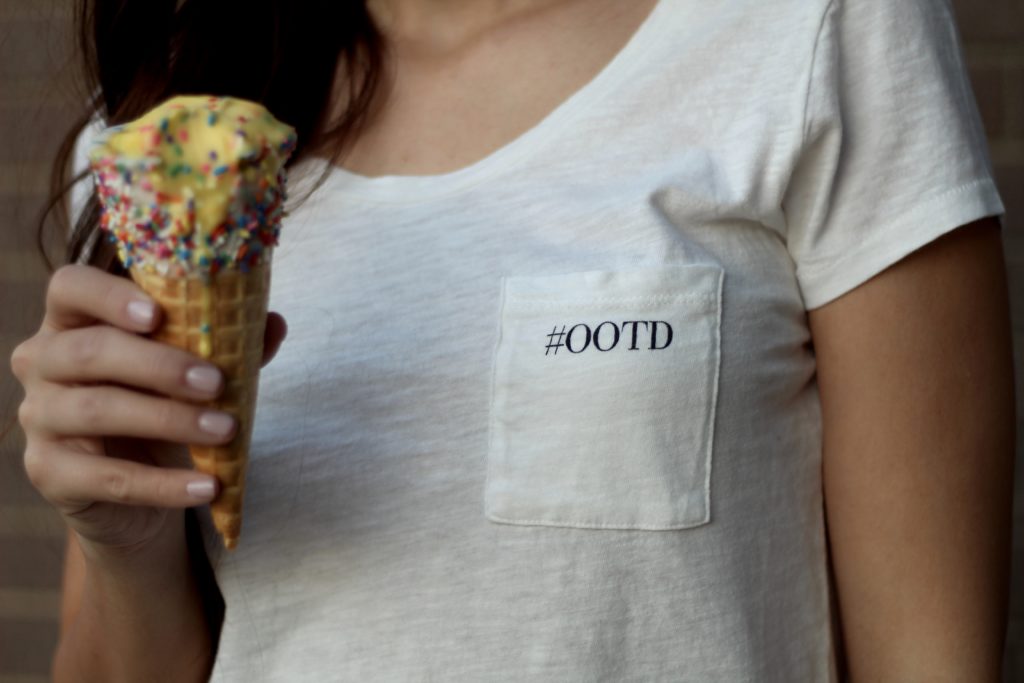 OOTD Tee [c/o] | Jean Shorts | Sunglasses | Wedges
Happy Saturday Morning! Man, oh man do I love Saturday mornings! I can't sleep past 8:30 because my internal clock is all screwed up from student teaching, so here I am writing this for you guys. I really had planned to write this in the afternoon, but the birds are chirping and I am wide awake so let's get into it!
I have been back in Dallas for less than a week and I am already so inspired by everything! I never really took my blog seriously while being in Texas and now is the time! I feel so stinking inspired to be posting all the time because this city is amazing! I am headed out to get mani's and pedi's with my sweet grandma and GIRLLLLL do these nails need it.
But before you go and have a fun-filled day with your loved ones, I wanted to share this weeks trend report on a dressed up graphic tee look. We all have them, our favorite graphic tee's…they are our best companions when we just need to throw something quick on and run out the door. But I have been seeing a lot of dressier looks with graphic tee's recently and I wanted to show you my #ootd with this cute little tee from Strut!
I have loved having these frayed jean shorts in my closet because they are longer and more appropriate for day-time! I paired this #ootd tee with these shorts and threw on the always classic Marc Fisher wedges! Something that I love about this look and why it is included as a "trend report" is because it is so easy to put together and it's a look that can easily transform from day to night! Strut has SO many cute graphic tee's at a great price point. You should definitely check them out if you are wanting a cute and affordable graphic tee option! This tee that I am sporting is only $20!
I have linked everything above for you! There is a giveaway on my Instagram page @thetrendygalblog for you to enter! You could win $100 to Nordstrom, a Rebecca Minkoff purse, and 3 Colour Pop lipsticks! Go enter, it ends on Tuesday!
Thanks for stopping by, I always love seeing you in my corner of the internet!


*This post is in collaboration with Styles by Strut, all opinions are my own.