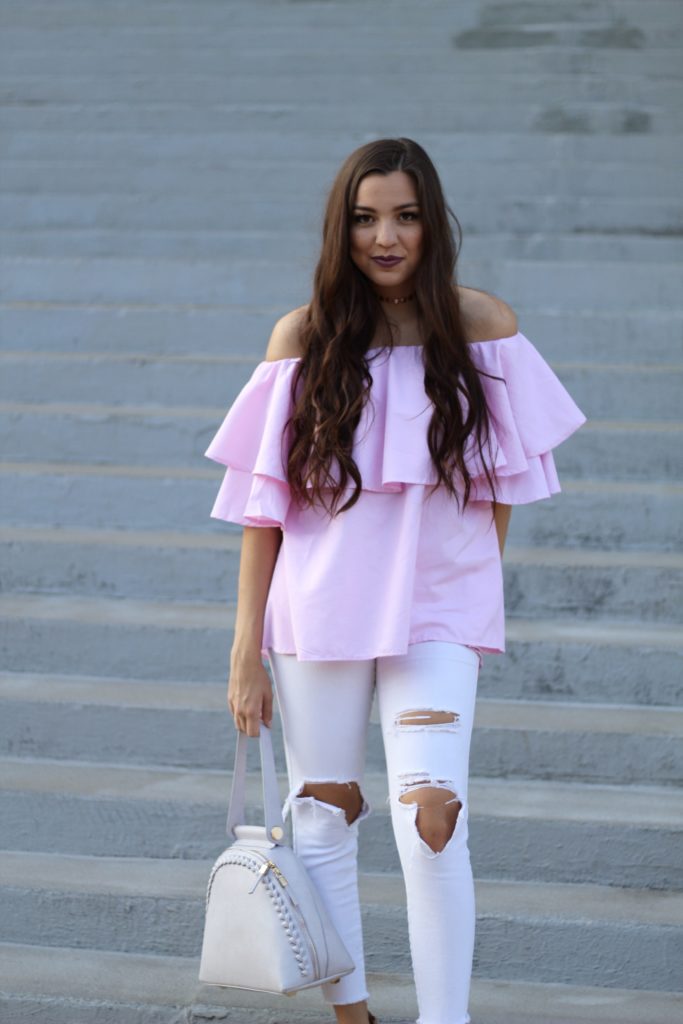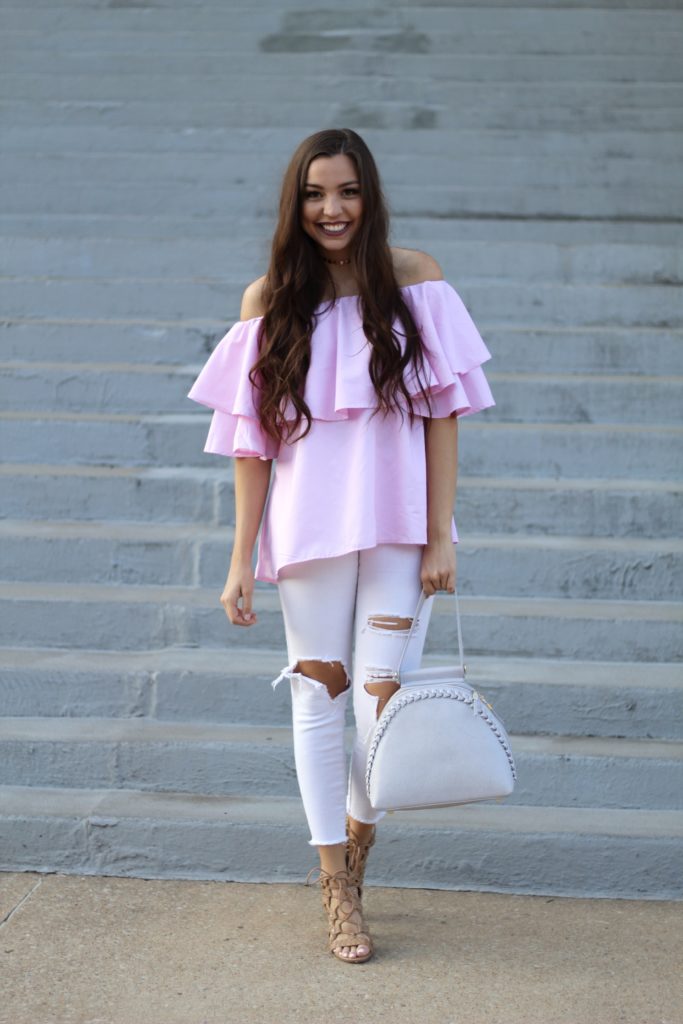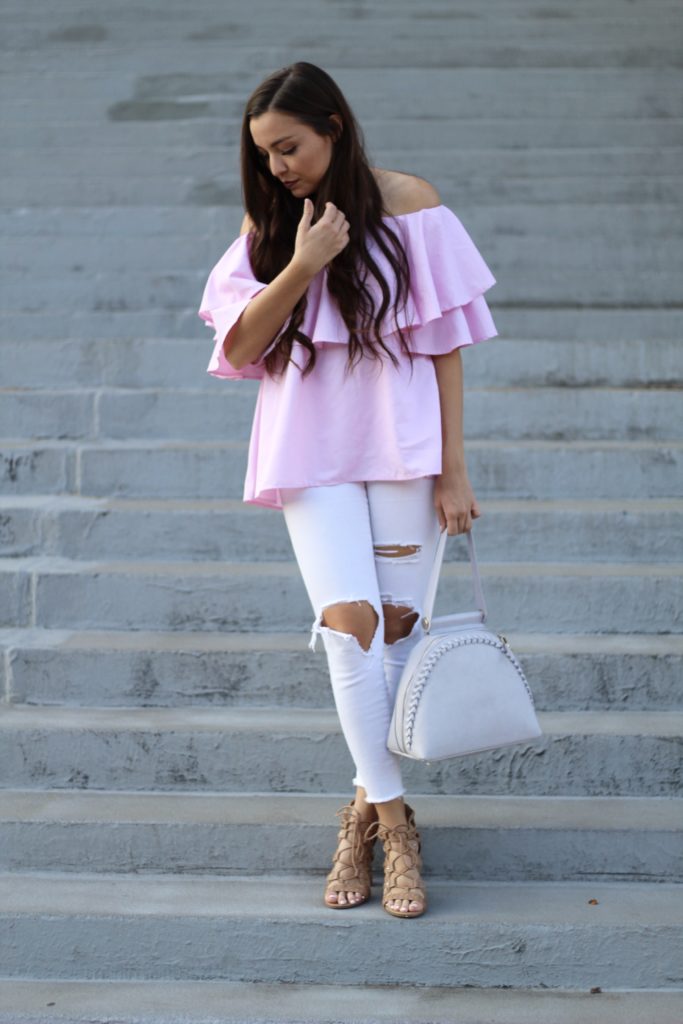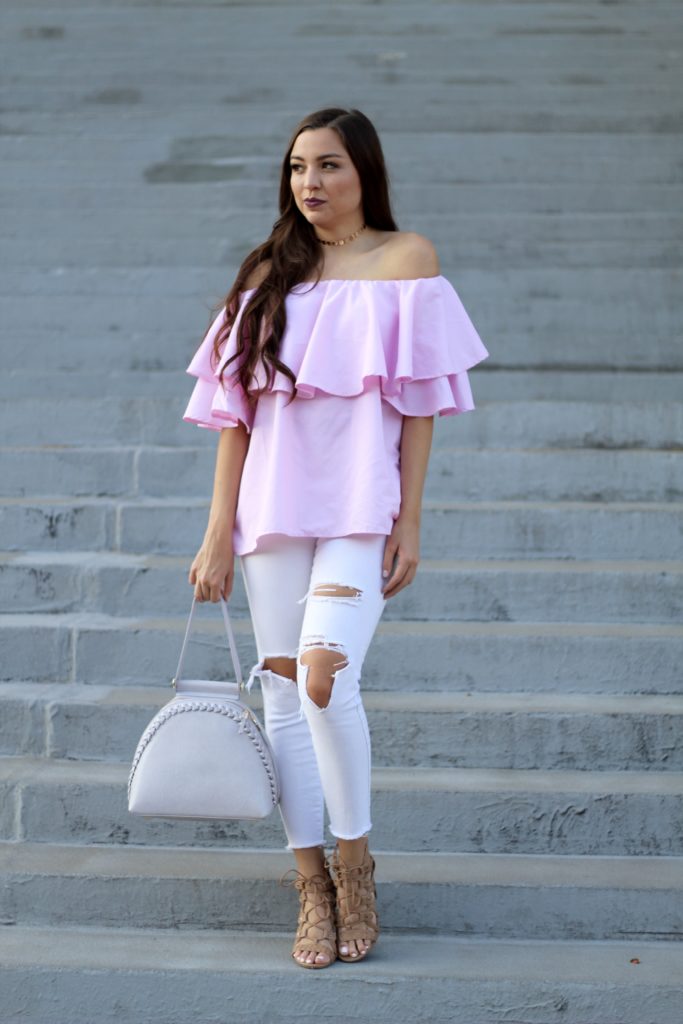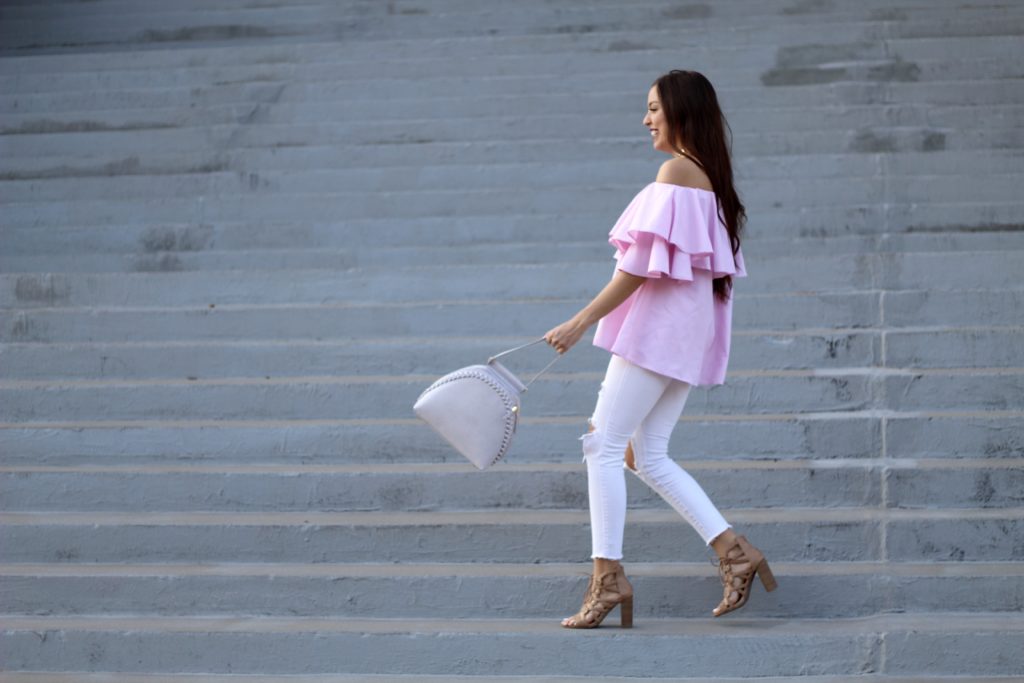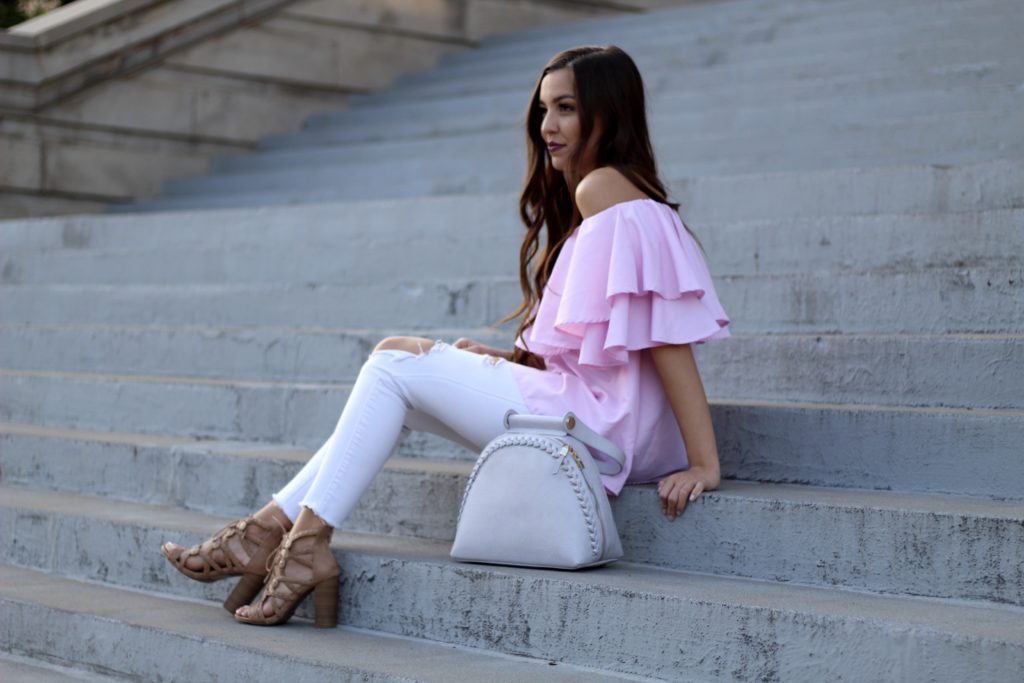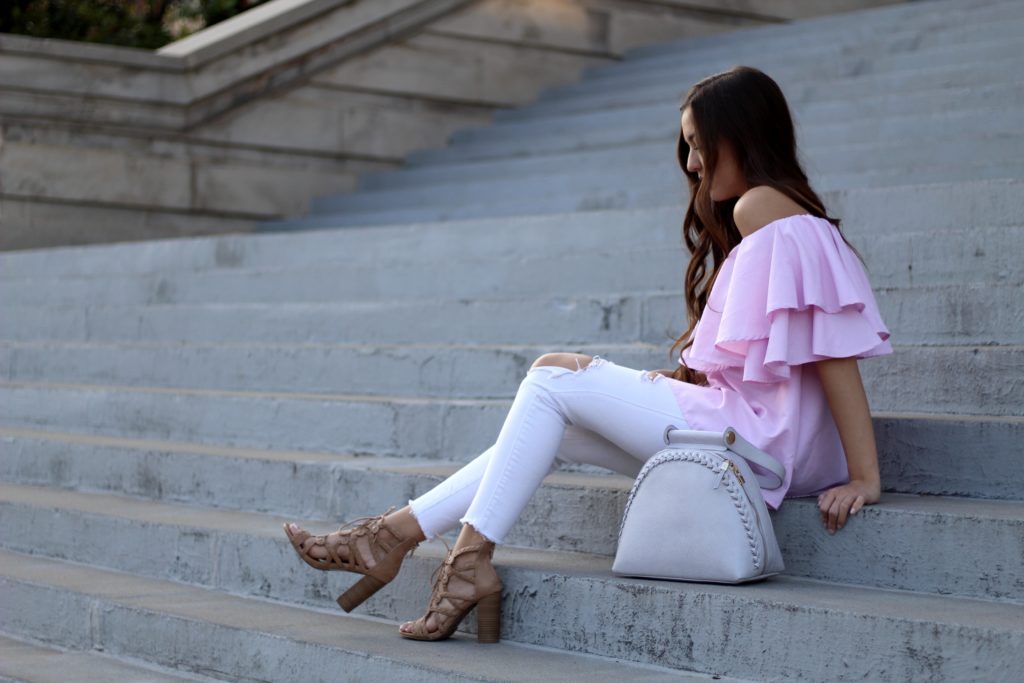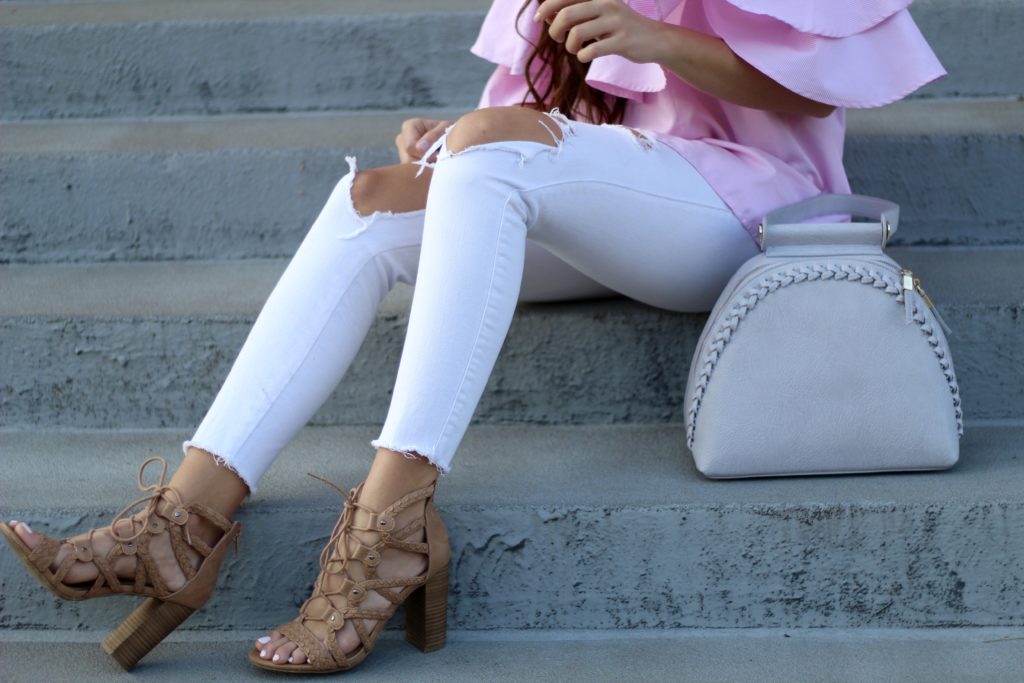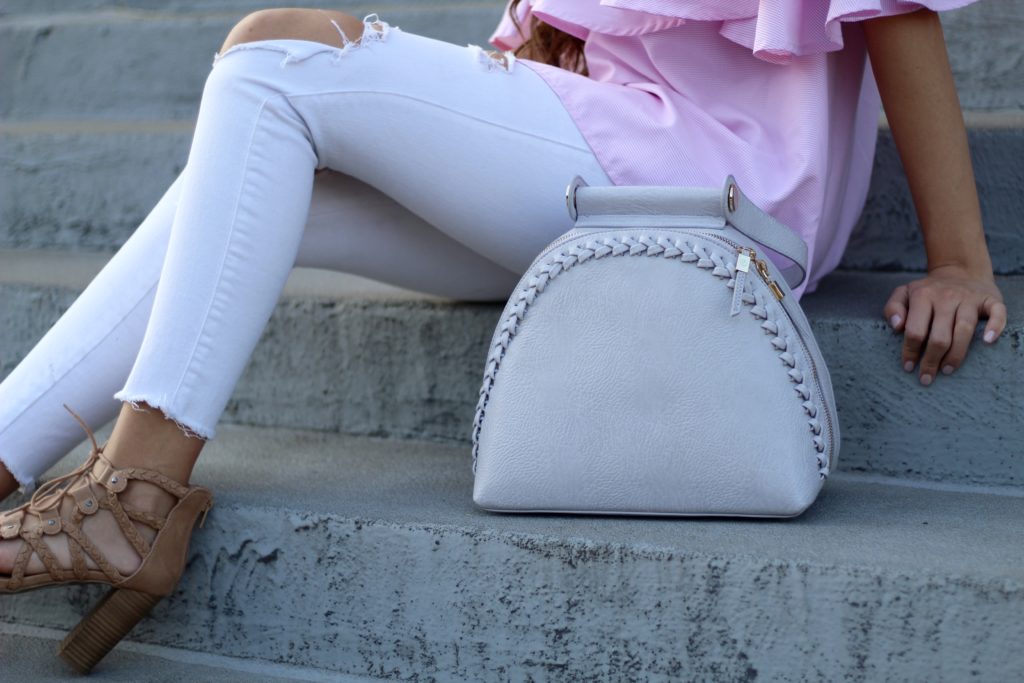 Pink Top | Similar Jeans | Sandal Heel | Bag | Similar Choker
Hey there everyone! I am so glad you found yourself on TTG today, I have missed you!
Today I am bringing you one of my favorite tops of the season! Not only is the off the shoulder trend coming with us for summer, but this top is also the prettiest shade of pink and such a flattering fit. Sometimes with off the shoulder tops I get kind of annoyed when I can't raise my arms or dance around like a goof, but this top allows for so much movement and I never feel myself re-adjusting when I wear it! If you have been to my blog before, you know one of the main things I complain about with clothing is how comfortable and wearable they are. This is a perfect wearable top for your closet…oh, and it's under $20 😉
I paired this top with some white denim because I wanted to go with a bright and airy look! These shoes were also a great addition because of how detailed they are and how affordable they are. If you follow me on Instagram [@thetrendygalblog] then you would have seen these on my page this week! They are soooooo comfy and cute for a summer sandal!
Lastly…the moment I have personally been waiting for is to talk about this bag with you guys! I am in shock at how much I love this purse. It is so unique and I love carrying a bag that other people may have never seen before! The color is also so versatile, so I feel like I have been pairing it with so many different looks in the past two weeks. I may share a "What's In My Bag" post on the blog soon, that could be fun! What do you guys think?
Please let me know in the comments below if you liked this look and any other content you would like for me to produce on TTG! As always, I love hearing from you!

*This post is in collaboration with Oliver Bilou, all opinions are my own!