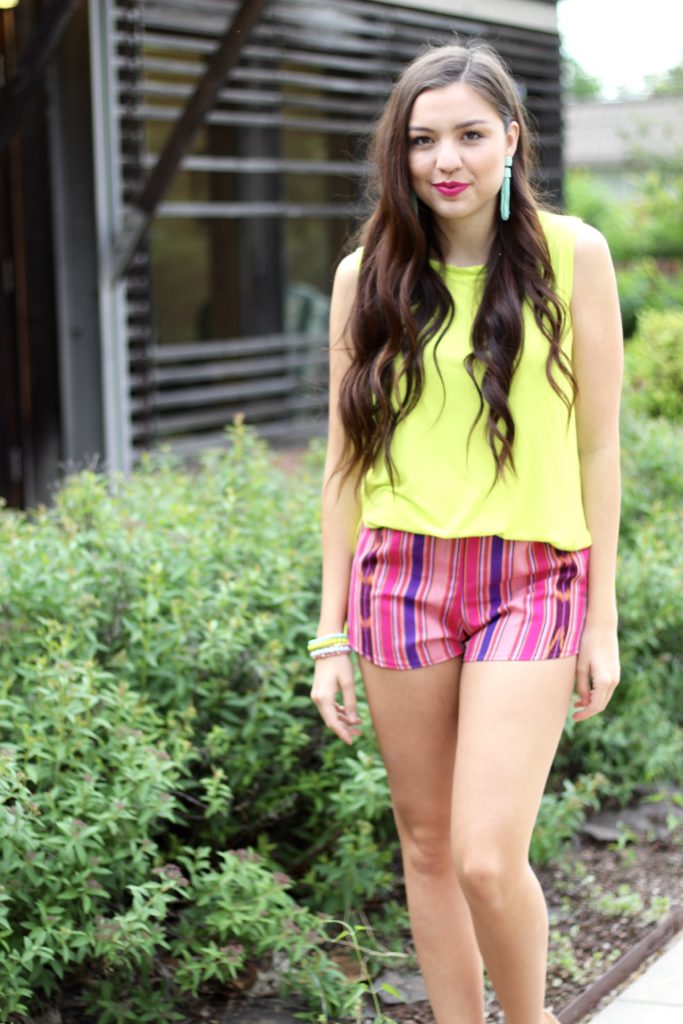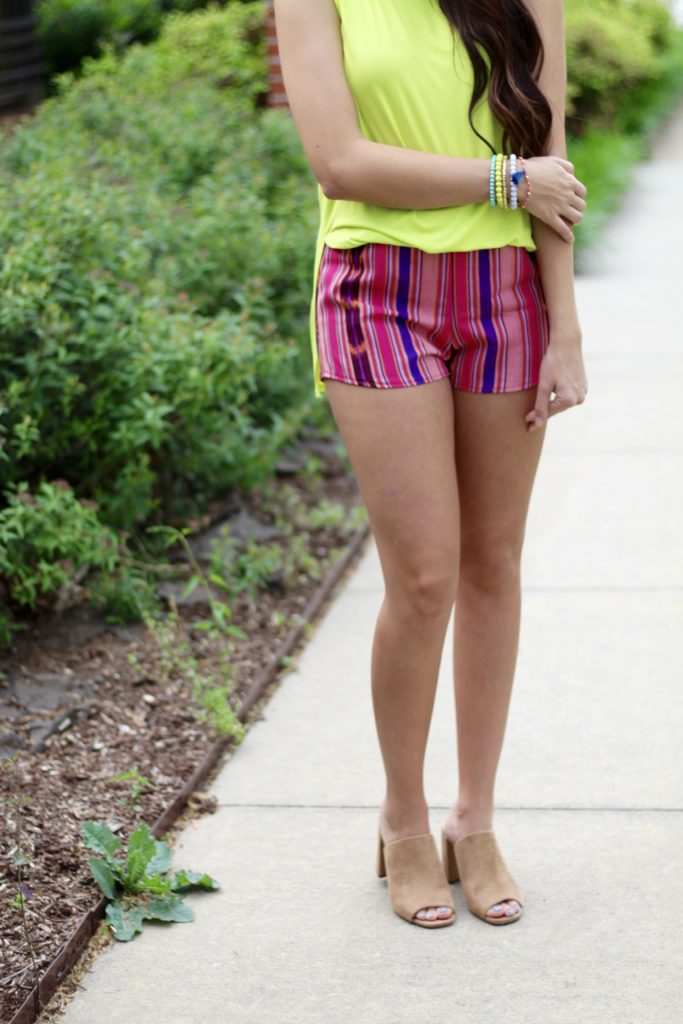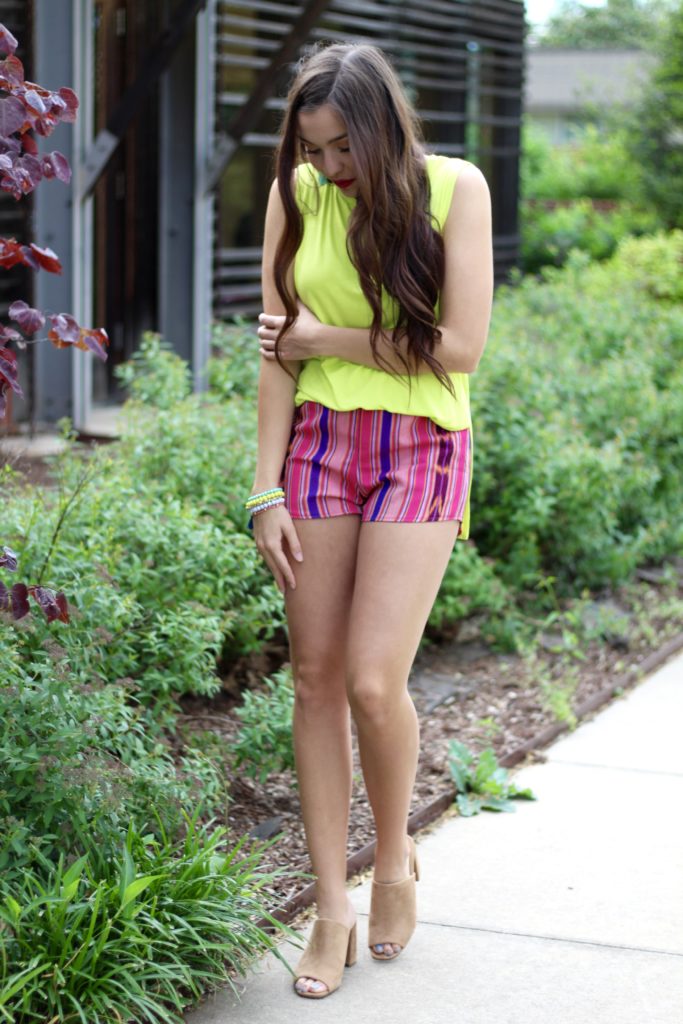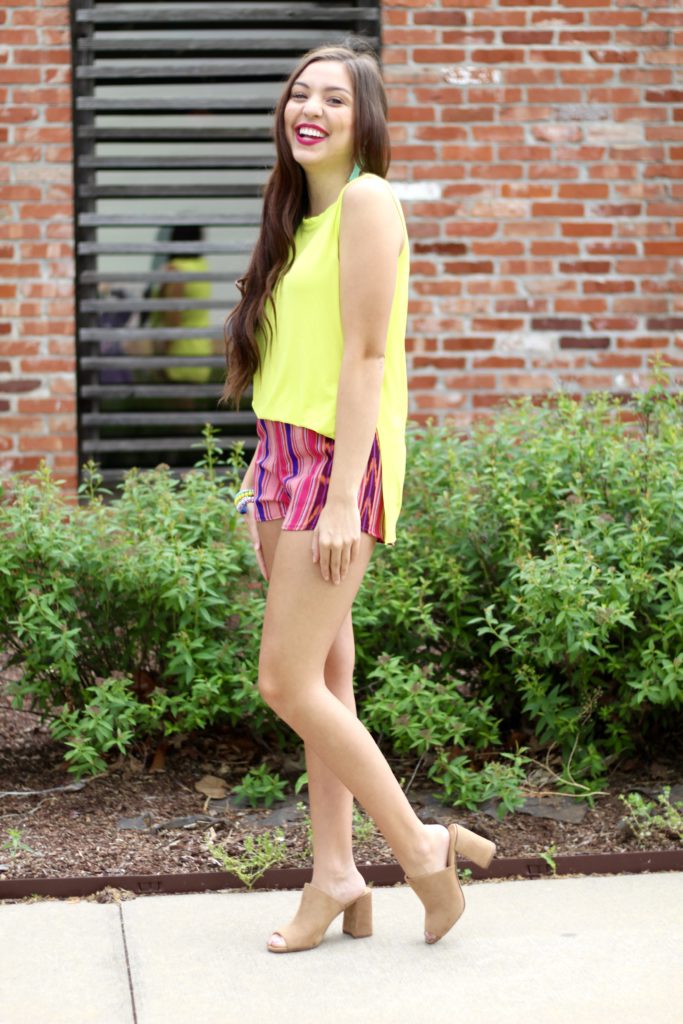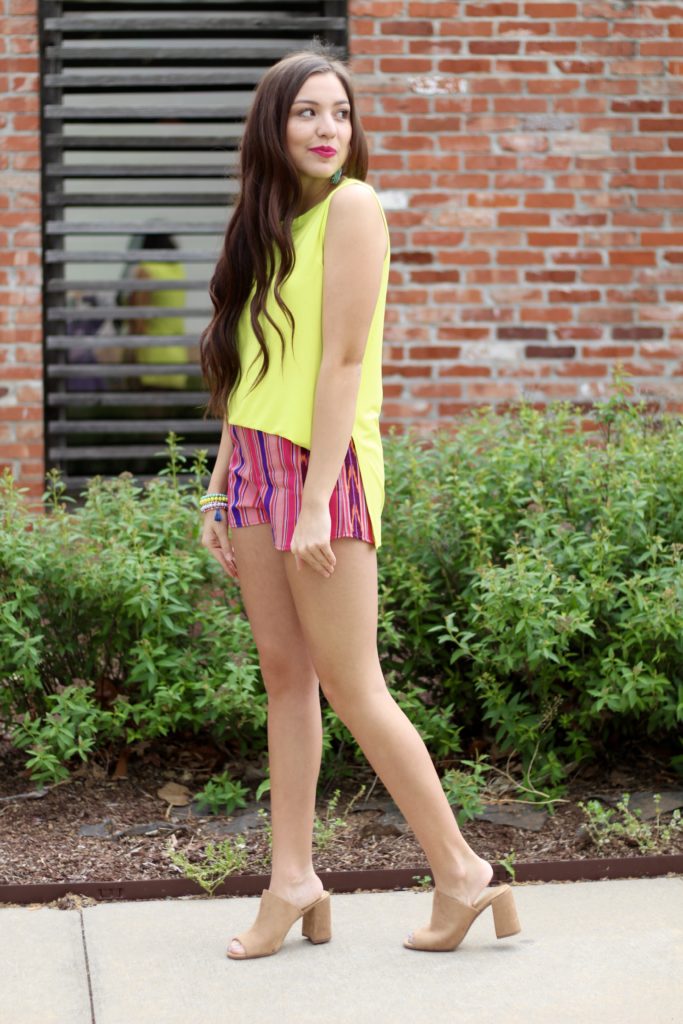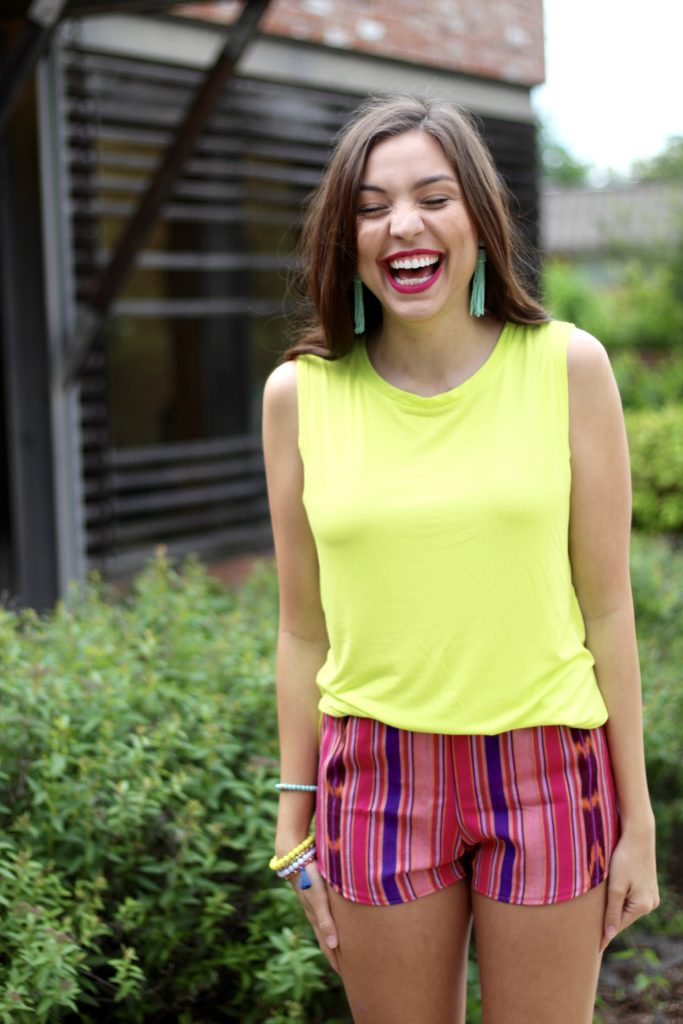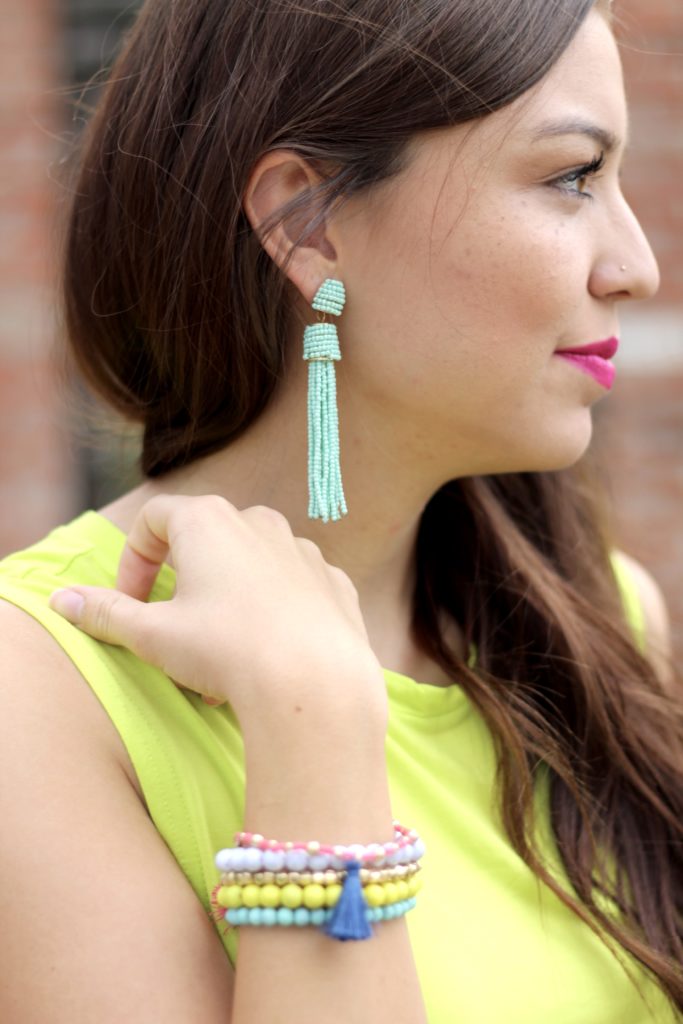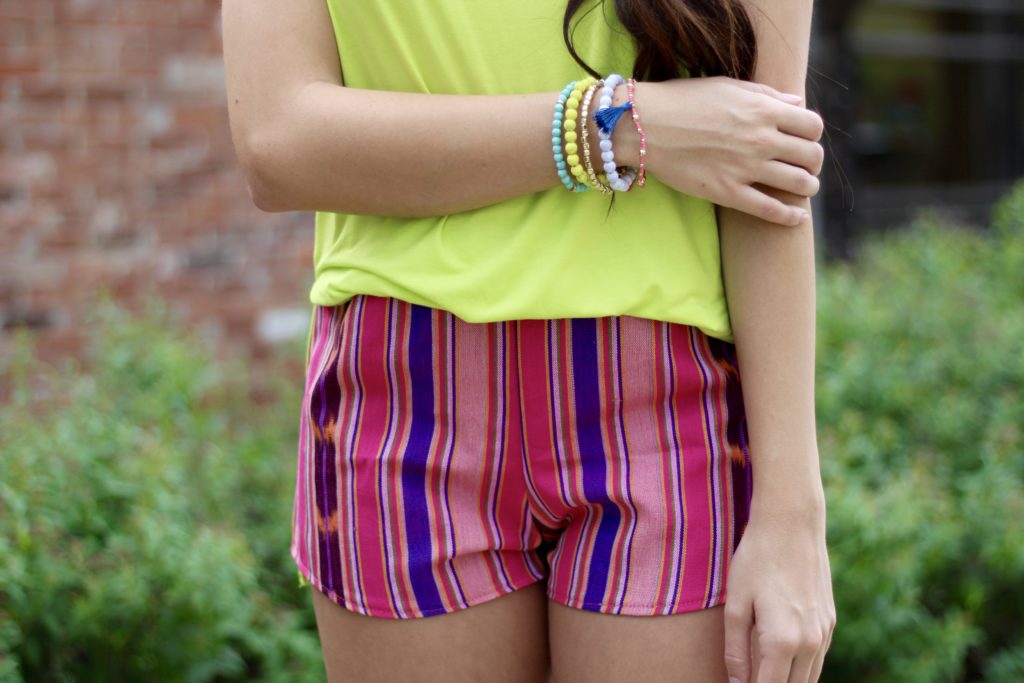 Piko Top | Woven Shorts | Mules | Earrings | Bracelet Stack
Happy Friday! And even more importantly, Happy Cinco de Mayo! I seriously LIVE for this holiday and I am so sad I didn't get to have a fun themed get together. However, the roomies and I are planning a graduation party that is fiesta themed! So I will get to make up for it in one short week (HOLY CRAP I WILL BE A COLLEGE GRAD IN 8 DAYS). Today was my last day student teaching and I am VERY emotional about it. Imagine spending an entire year with the most perfect kids and then leaving to move to another state, it's honestly so sad. I am just trying to keep the happy mood because this is such a fun holiday and I know my margarita at dinner will make it all better…
Onto this colorful look that is giving me all of the cinco de mayo vibes, I can't say enough amazing things about this outfit! I was kind of hesitant when I was styling these shorts with such a bright top, but I thought there couldn't be a more perfect pairing for a fun spring night! I also have been living in this bracelet stack and tassel earring combo…they perfectly resemble what my soul looks like.
These shorts seriously feel like pajamas and are super stretchy…I know you guys are probably like this chick forreal talks about her clothes feeling like pajamas wayyyyy too much, and it's true. But who doesn't love to live their lives in clothing that is comfy and cute? I know I do!
All of the details on this outfit are linked above for your viewing pleasure. I am seriously digging all of the brands that I worked with to bring you this look. They are two amazing boutiques for affordable price points…which is everything I dream about when I lay down at night. Seriously can't say enough good things about Lush Fashion Lounge and Mamie Ruth!
I will probably be re-wearing this outfit tonight for dinner tonight because it's so fun!

*This post is in collaboration with Lush Fashion Lounge and Mamie Ruth, all opinions are my own.