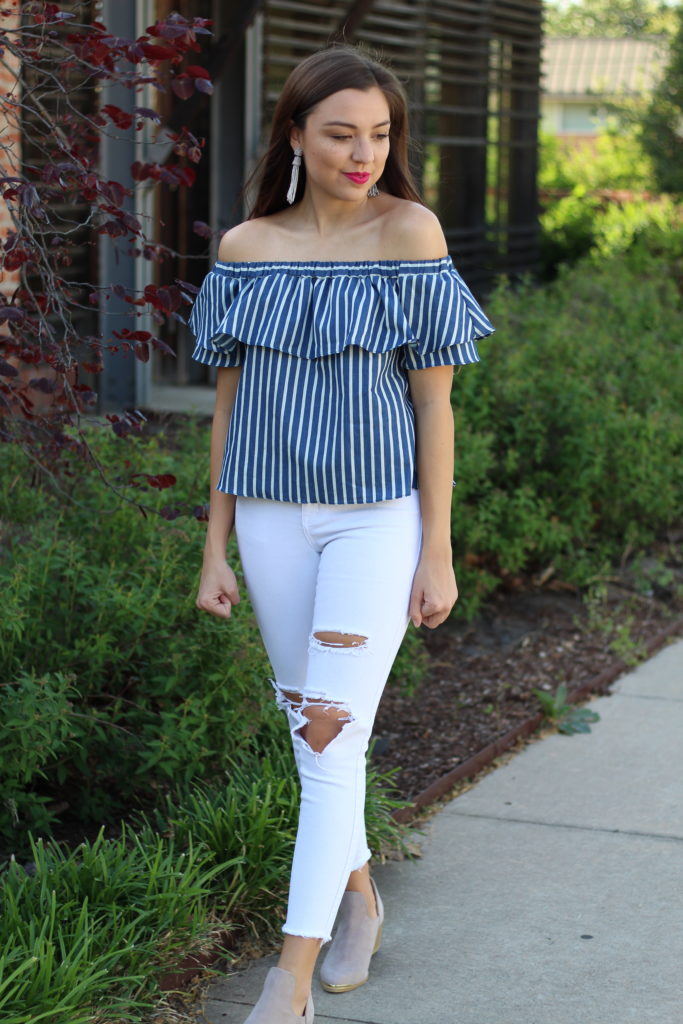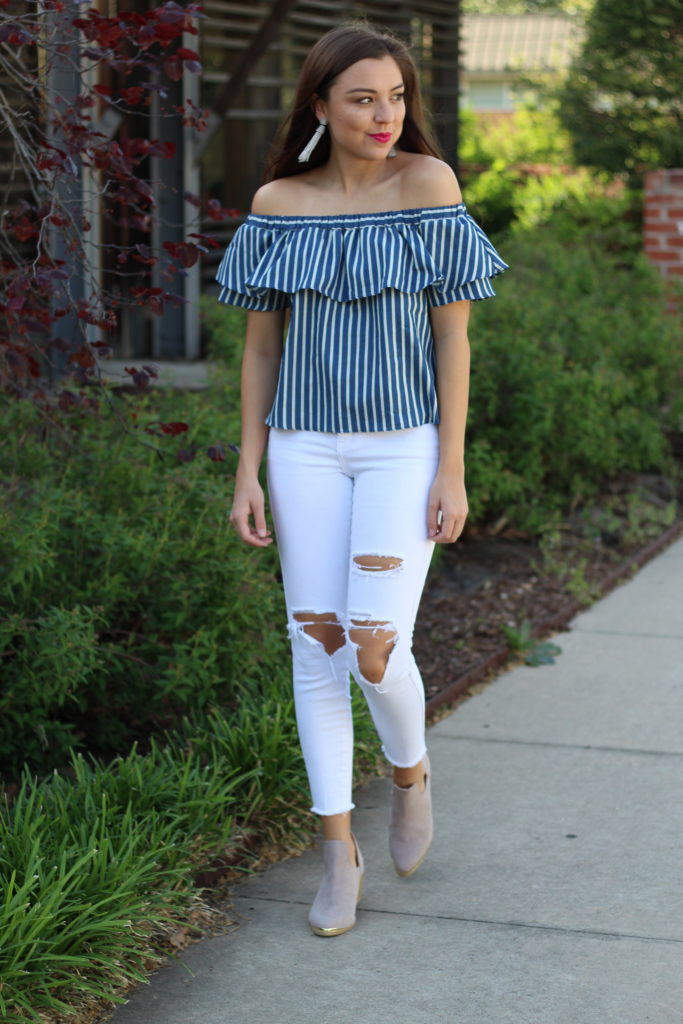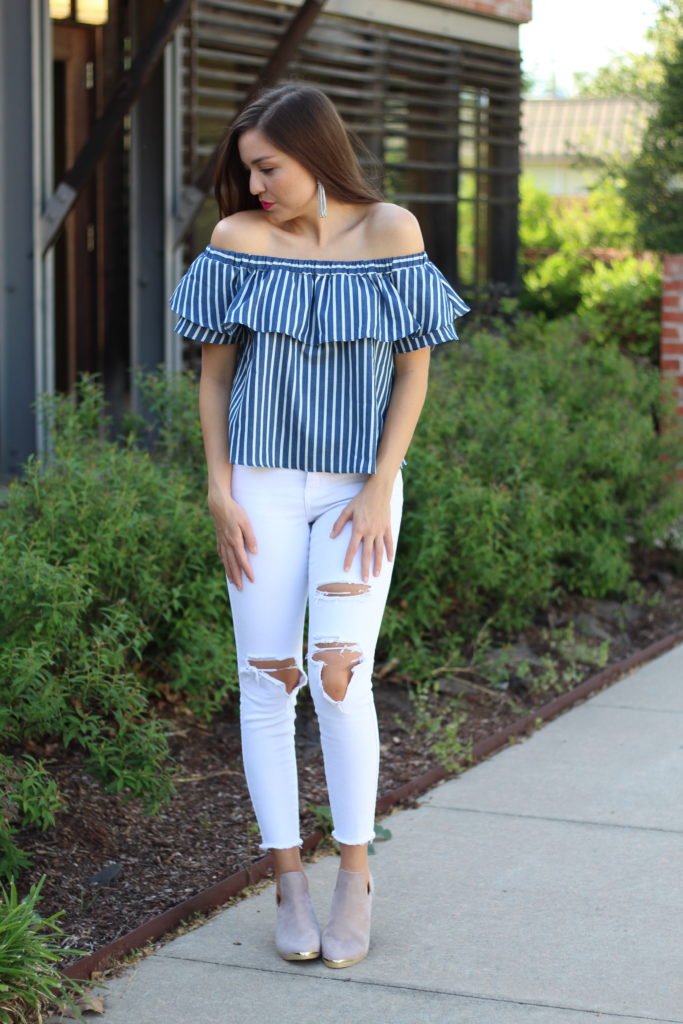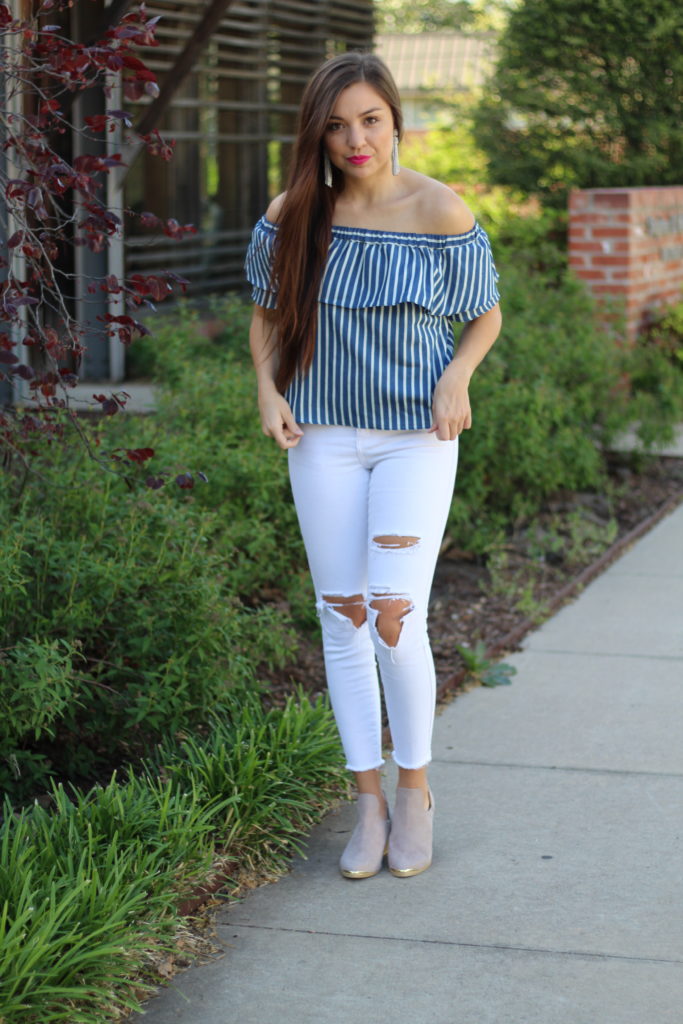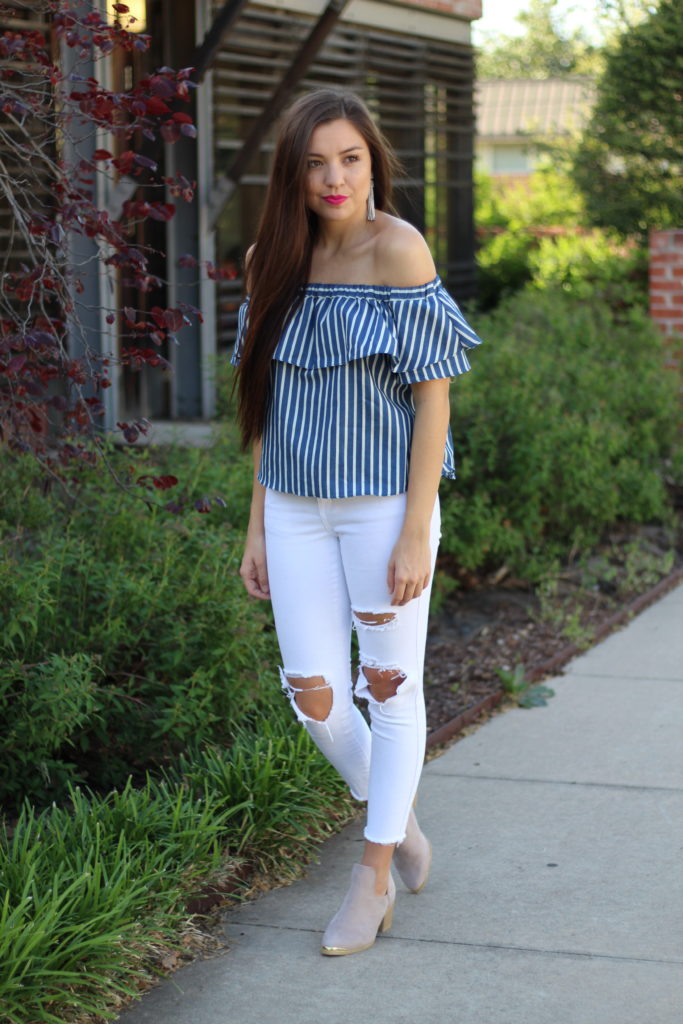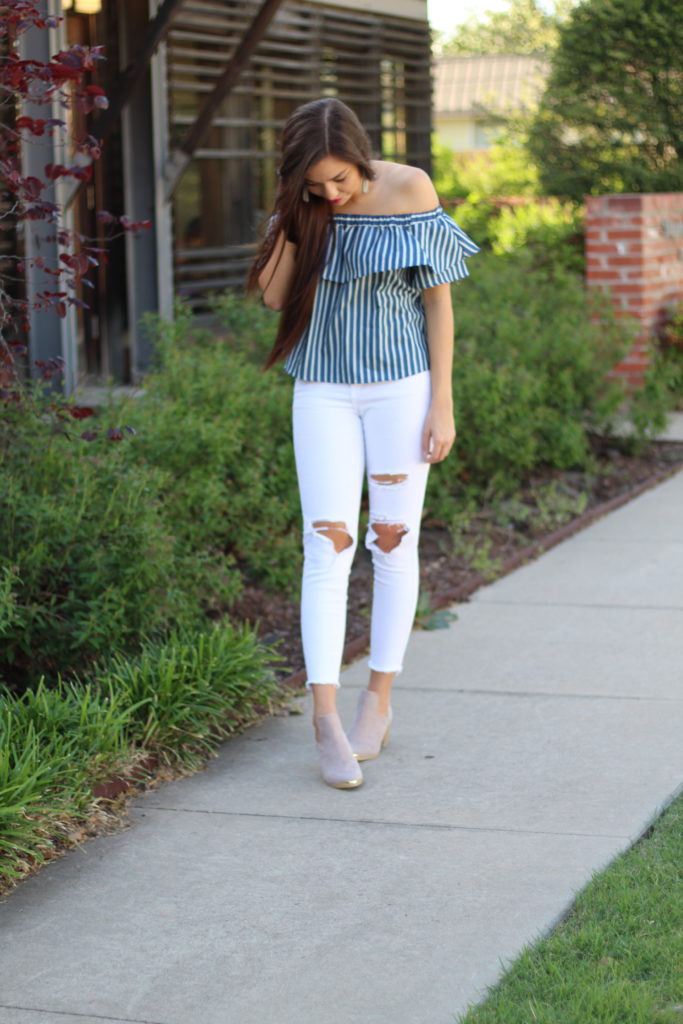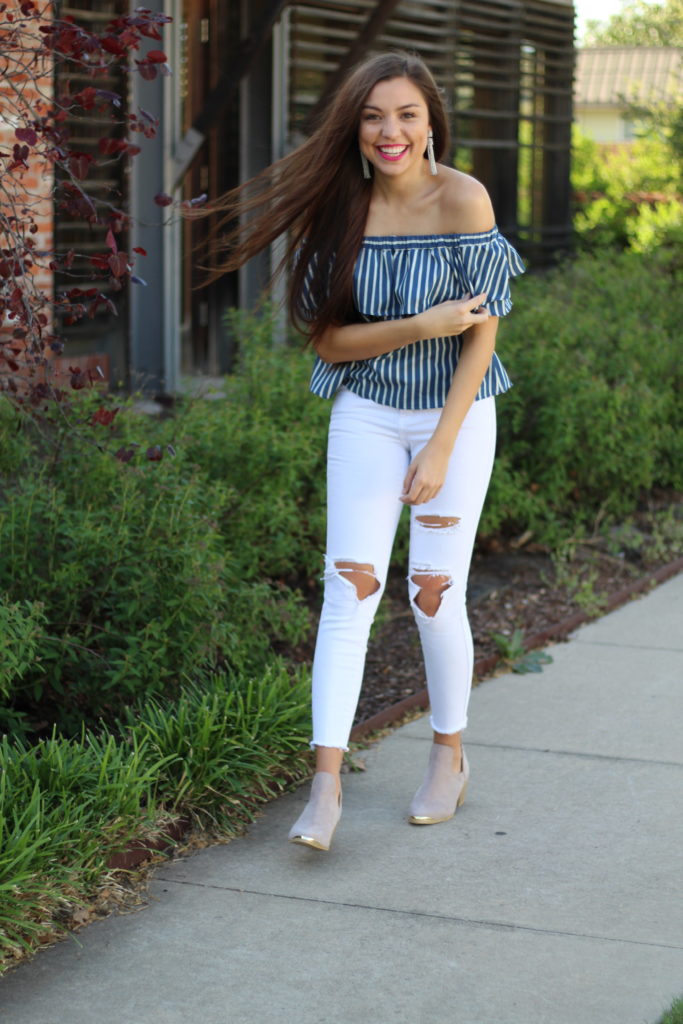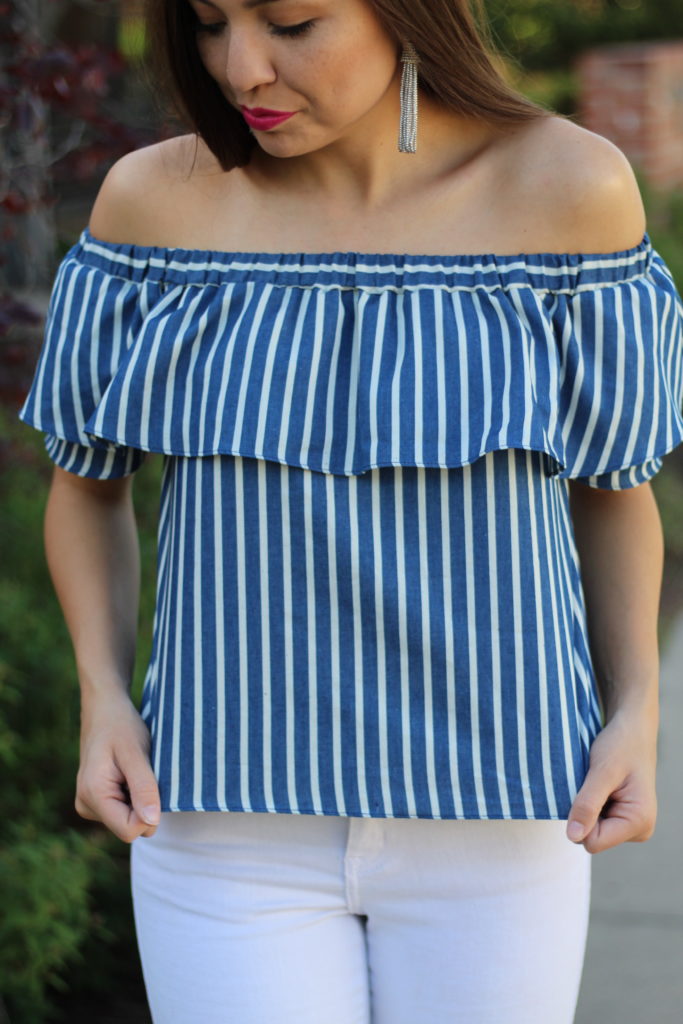 Top| White Jeans | Booties | Silver Tassel Earrings
Happy Friday loves! It feels so weird to be writing this post from my bed because I never have a Friday off from student teaching! I am so calm today, like I have seriously only gotten out of bed for Chick-fil-a breakfast, and if you know me then you know this must be the best day ever! I am just jamming out to the good ol' Dixie Chicks and working away!
Have you ever peered into your closet wondering what in the world you were going to wear out with friends? This is me every weekend, which I know will make some people mad because I do have a lot of clothes! But, sometimes I feel so uninspired to create an outfit based on what I have in my closet. I am always thinking "I wish I had fringe jeans to pair this with" or "I will seriously have no accessories to put with this"…But this top y'all….I look in my closet and I want to pull it out every single time. I don't know if it's the ruffle on the sleeve, the pattern or the fabric, but I am constantly looking at this top as something I want to wear. It's finally back in stock and last time sold out SO quick (it's less than $30), so seriously run don't walk and get yourself one! It runs TTS and I am wearing a small for reference.
I paired it with these new white jeans…….lol if you read my blog then you HAVE to know I am kidding because I wear these in almost every single post. I have linked a very similar pair above for you. I threw on these booties that are so comfy and my go-to for student teaching now! They are about a half size big, so I would size down .5! I am wearing a 7, but wish I would have got them in a 6.5 because they are hard to wear little socks with because of the cut outs.
I also paired this look with the silver tassel earrings that you see above. They are less than $20 and come in so many colors! You have probably seen them in my last few blog posts.
That's all for today my friends! The girls and I are going to grab a bite to eat later and then celebrate one of our last remaining weekends in college living together! Hoping you all have a safe and rain-free weekend ahead!

*This post is in collaboration with Lush Fashion Lounge, all opinions are my own!