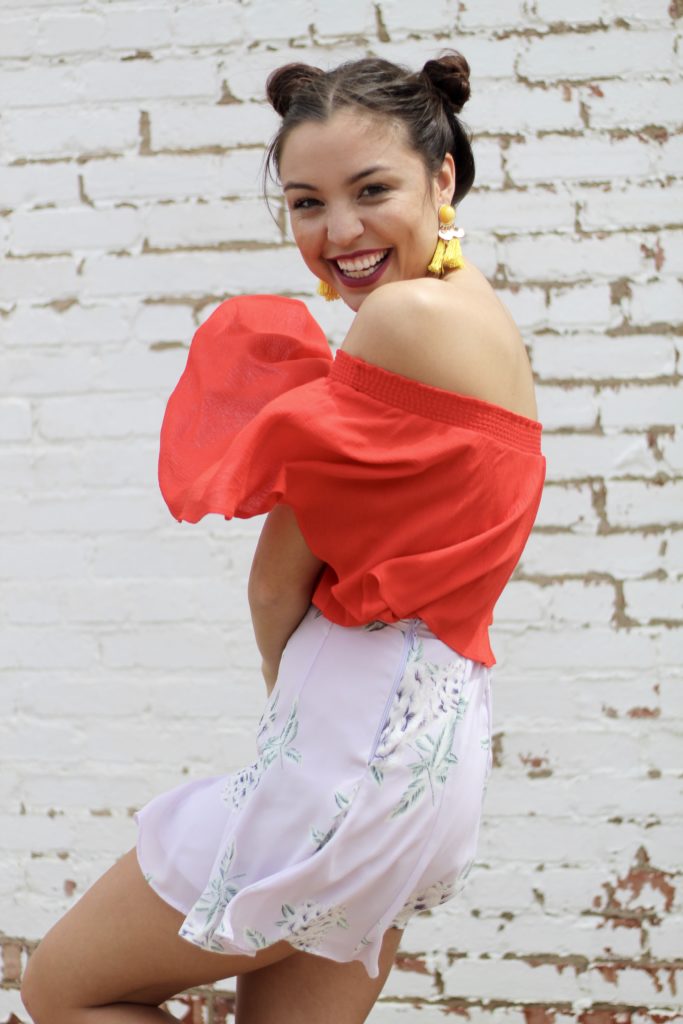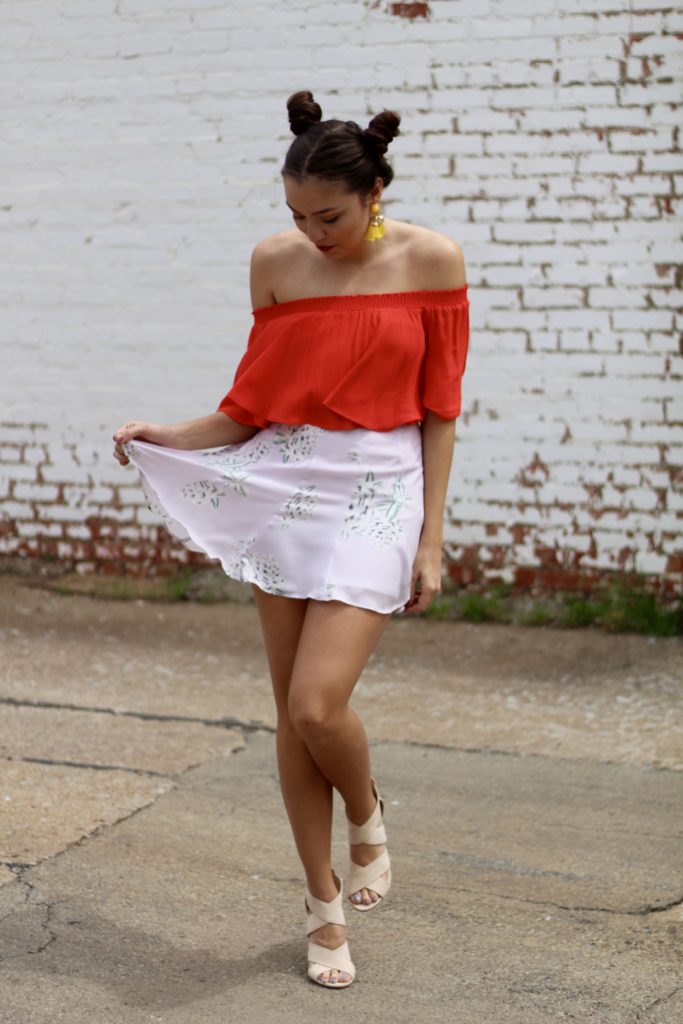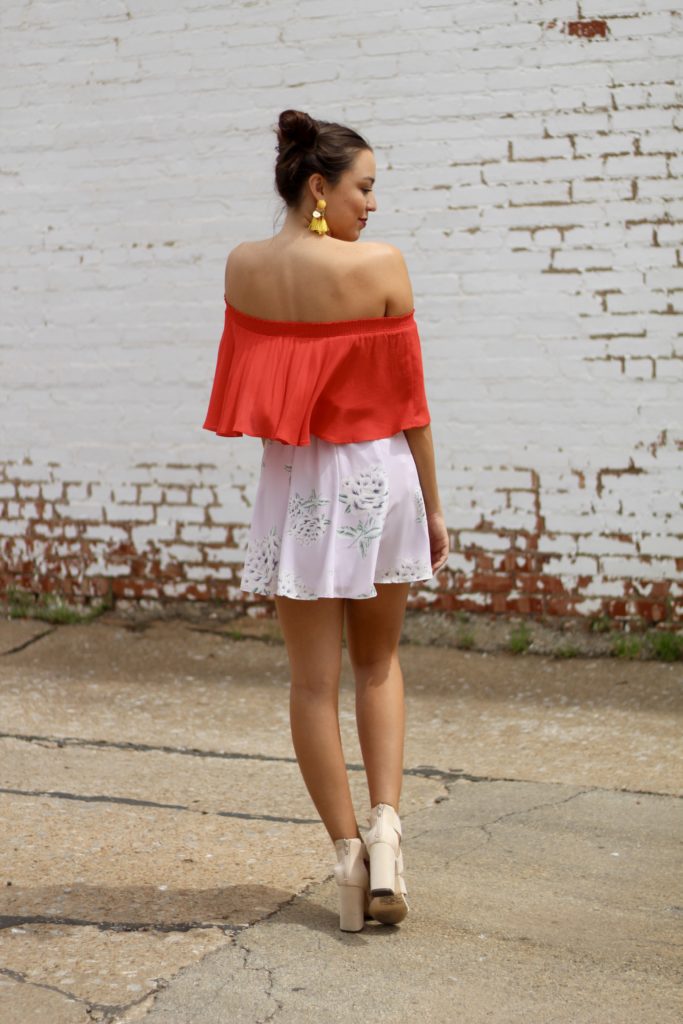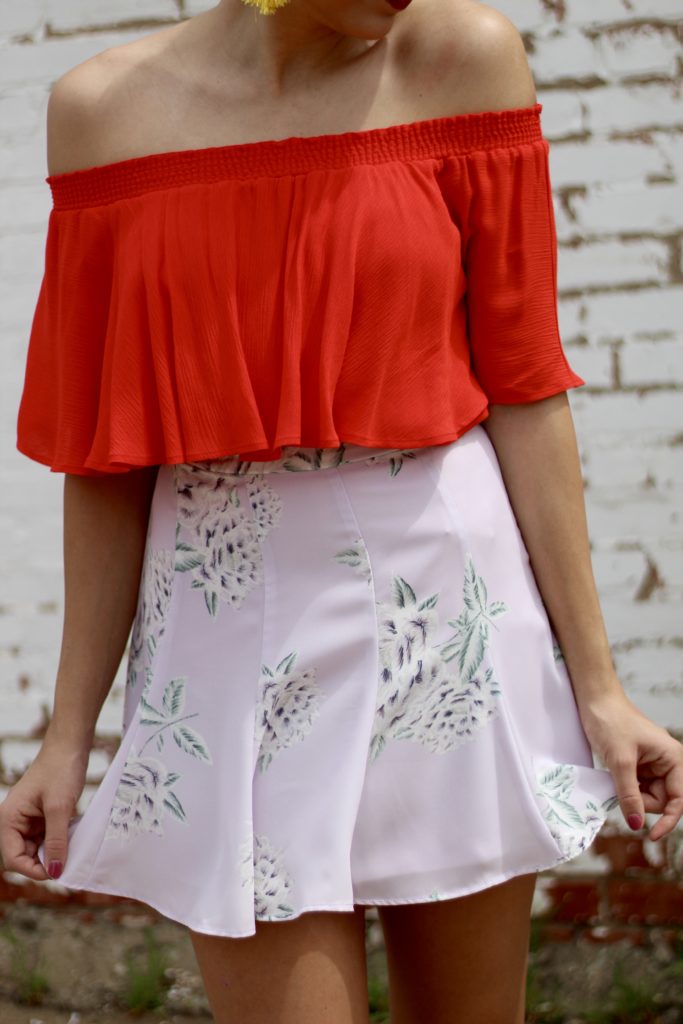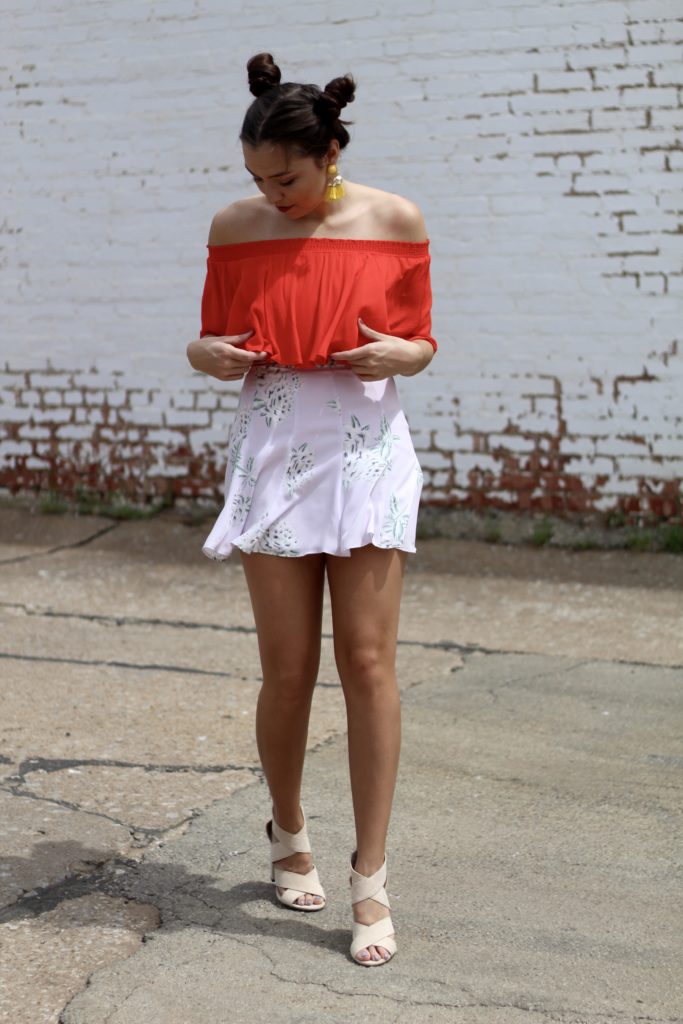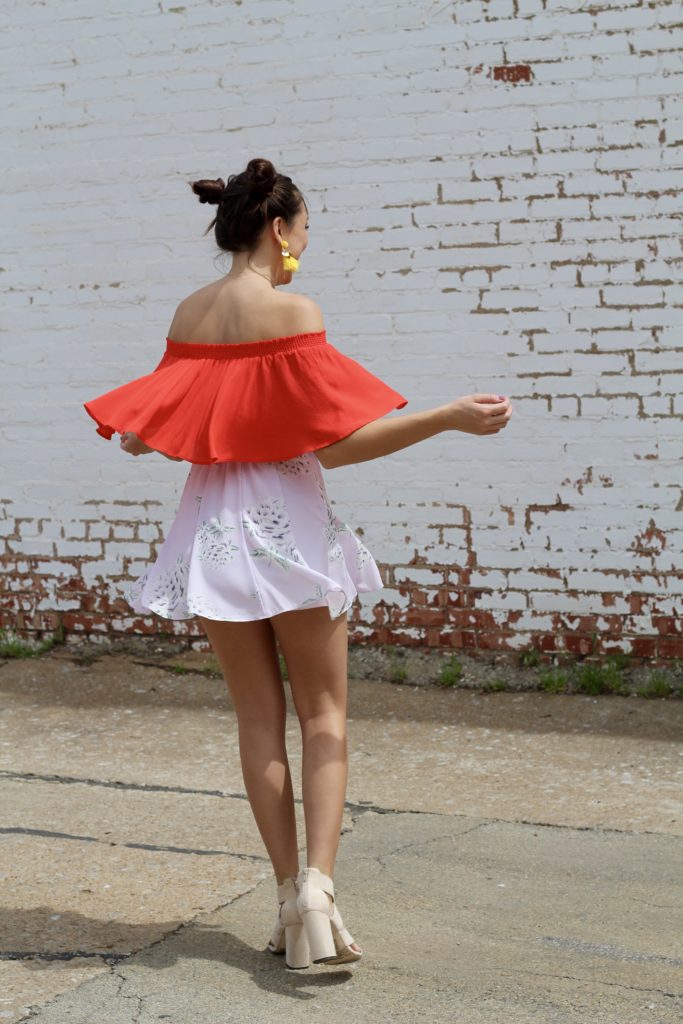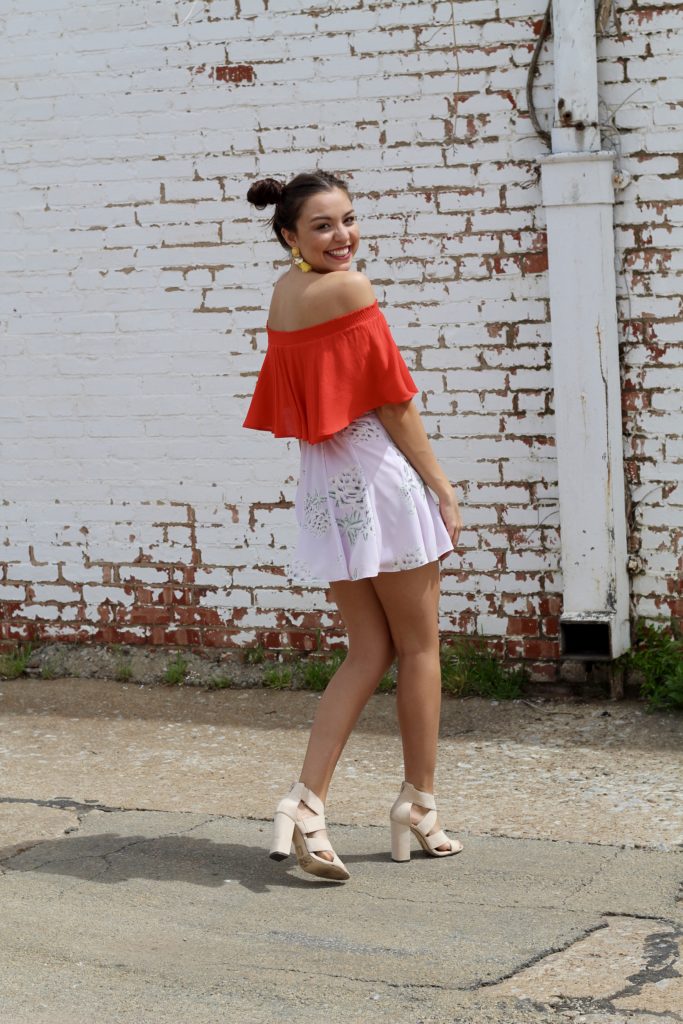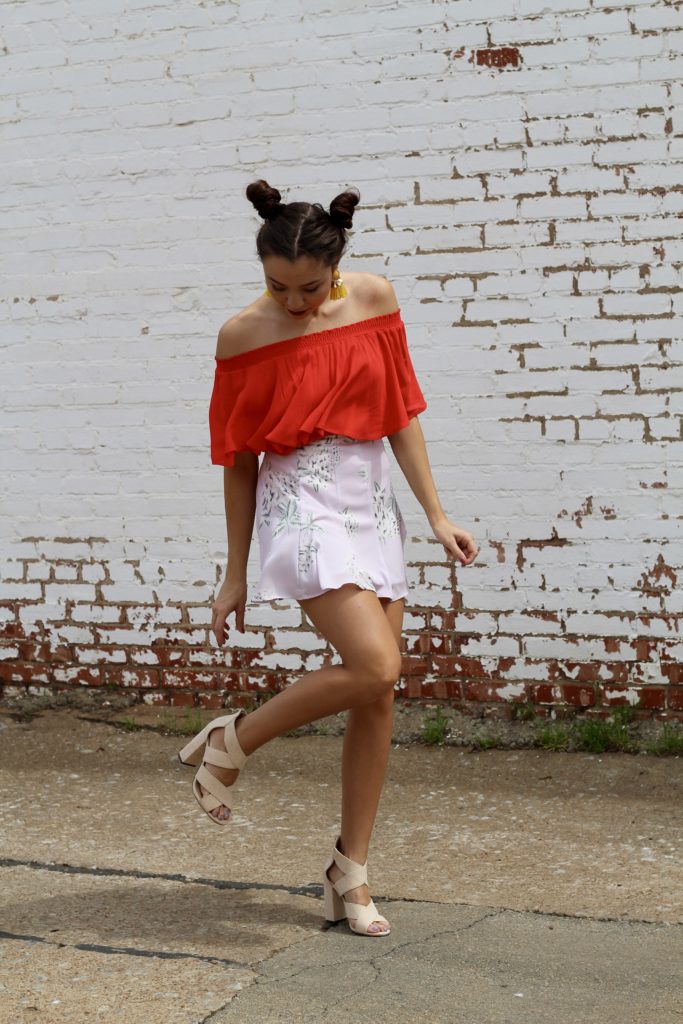 Top | Skirt | Similar Earrings (Use code Sav15 for 15% off) | Similar Block Heels
Hiiiiii there! Welcome to my first ever "Trend Report" on the blog!
Today I am talking all things bright, fun, and colorful and how you can create outfits from clothing you already have in your closet [but also, if you buy this mumu outfit, I won't judge you haha]! Pattern and color mixing will be having you ready for any and all things to come your way this spring and summer.  I love mixing prints and patterns with clothing I already have in my closet to create new looks out of "old" clothes.
The reason I chose this bright colored top is because I love the off the shoulder look this season and I thought it would be the perfect addition to this muted lavender skirt. When I see a muted top or bottom in my closet, my first reaction is to pair it with something bright and colorful. I also really try and go for really vivid colors in the spring and summer because this is a time to wear a bright color and not feel "out of place" about it.
Something I really lean toward when choosing on bright or patterned item is pairing it with something soft and feminine like this skirt! I was worried about the comfort of this skirt, but I couldn't believe how stretchy and amazing this fabric was. I would say stick to one or two patterns per outfit and as many colors as you want as long as your look isn't distracting. I have so many pairs of colored shoes but because I knew my clothing was going to be the eye-catcher, I just chose nude block heels to pair this with.
Stillwater girls, you can find this look at Peck's Lodge off Knoblock!
I cannot wait to see how you style some looks this summer! Feel free to tag me in any pictures on Instagram or comment below what you plan to wear! I love talking to you guys! Have a great weekend!