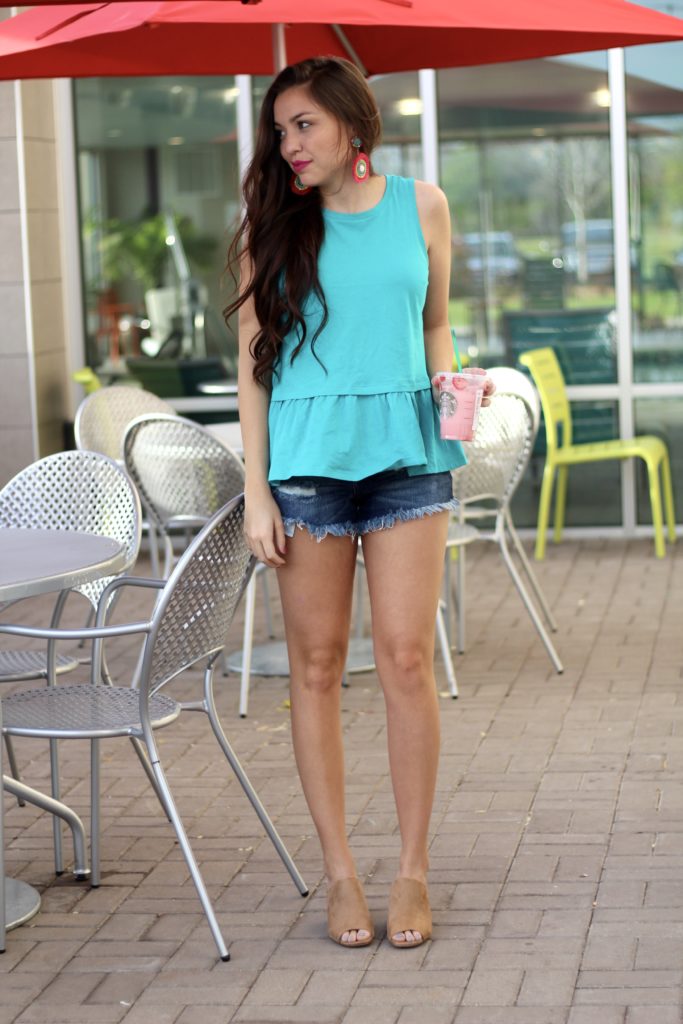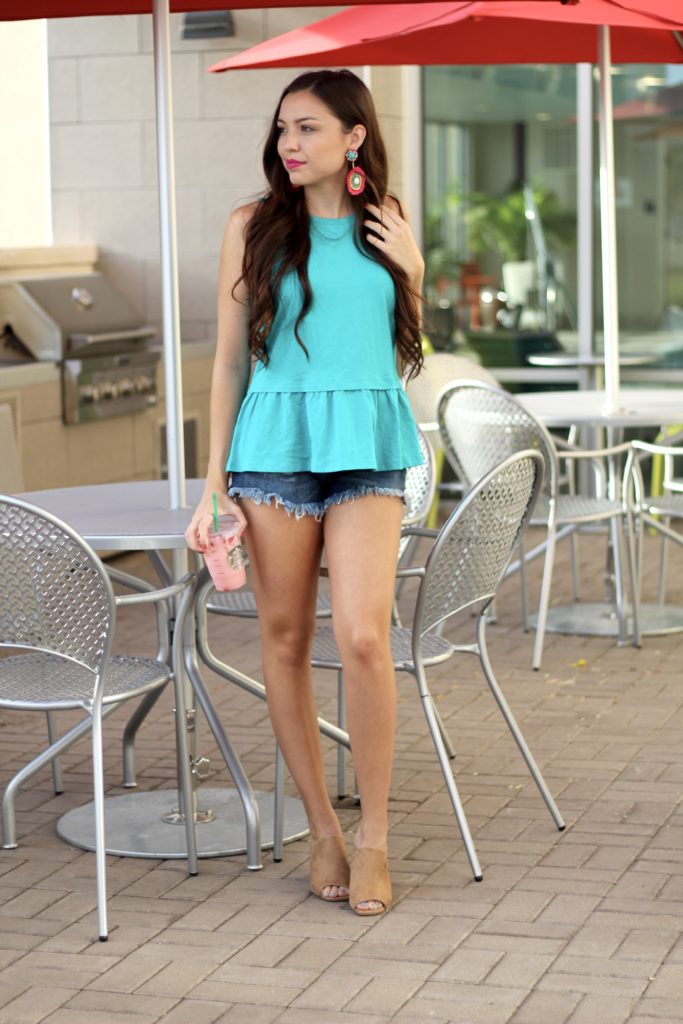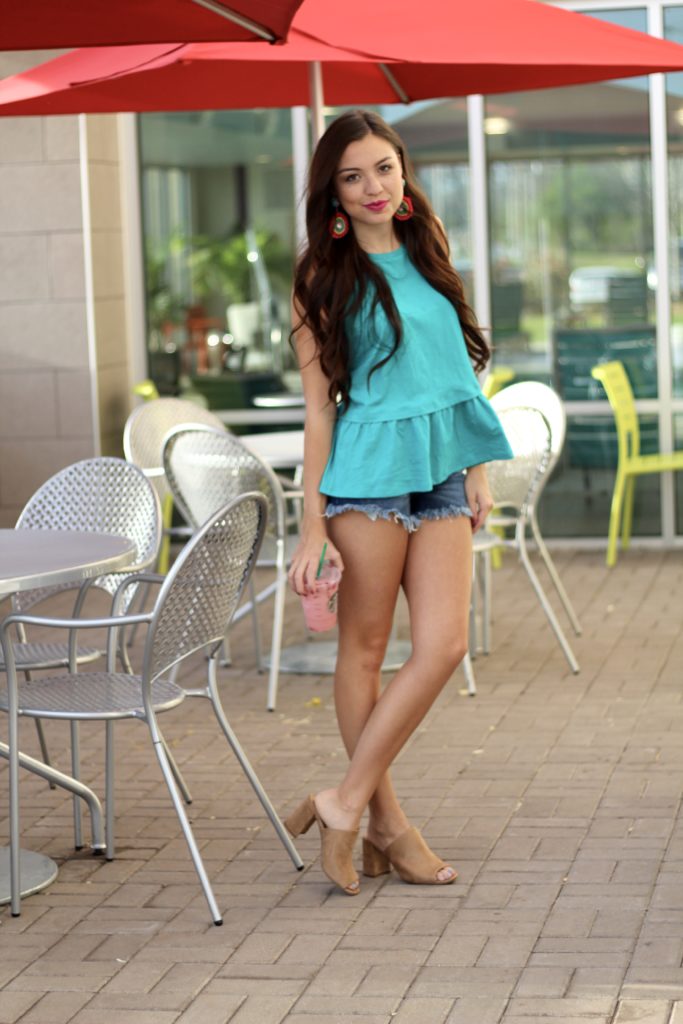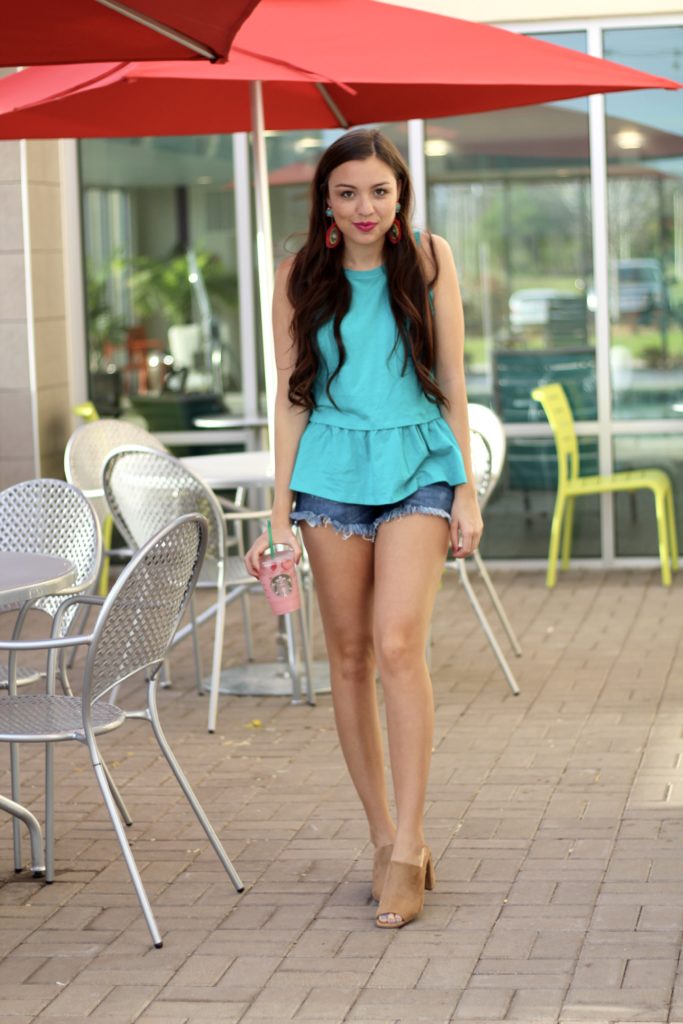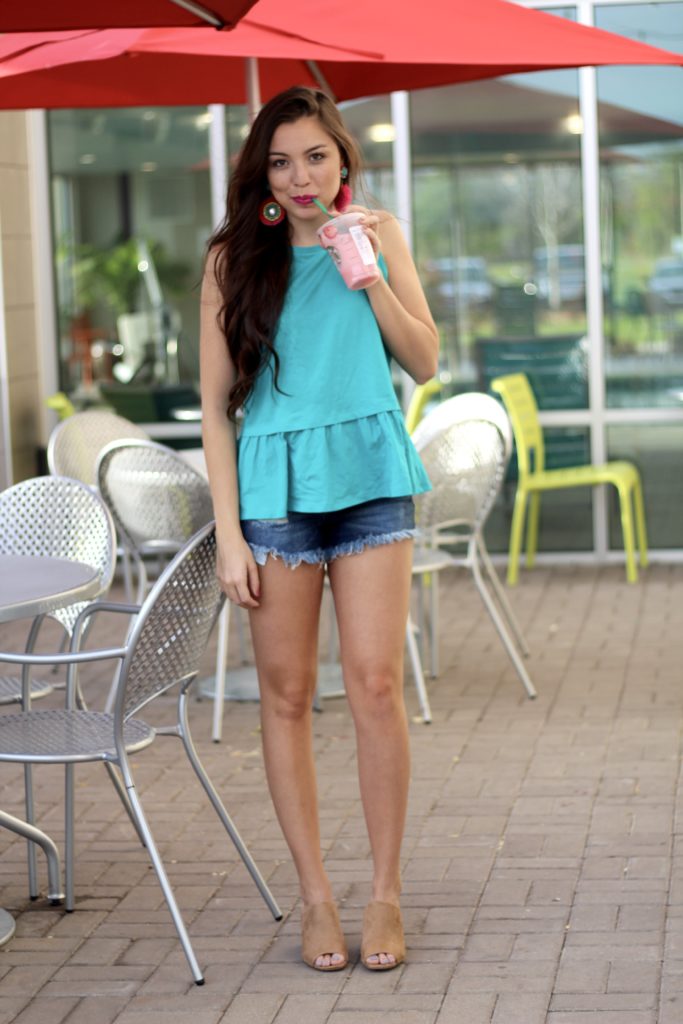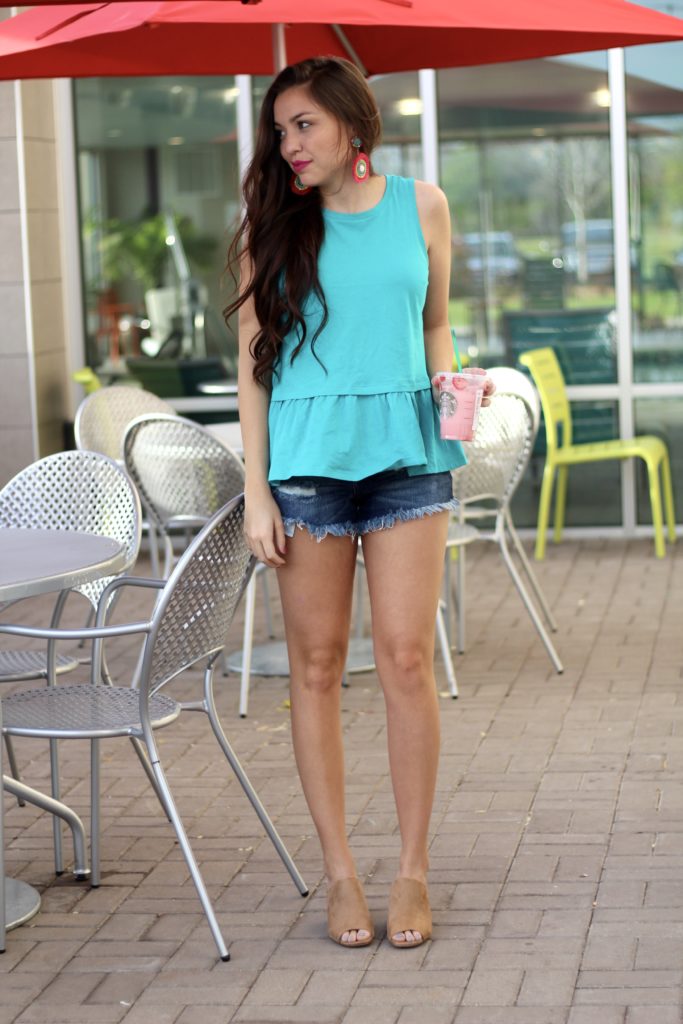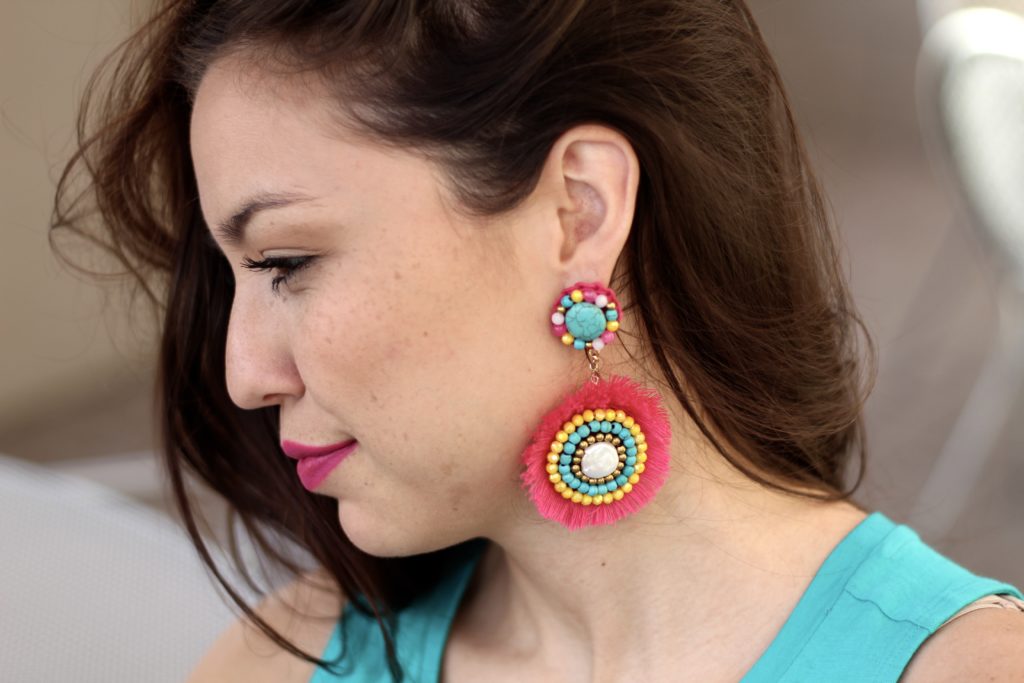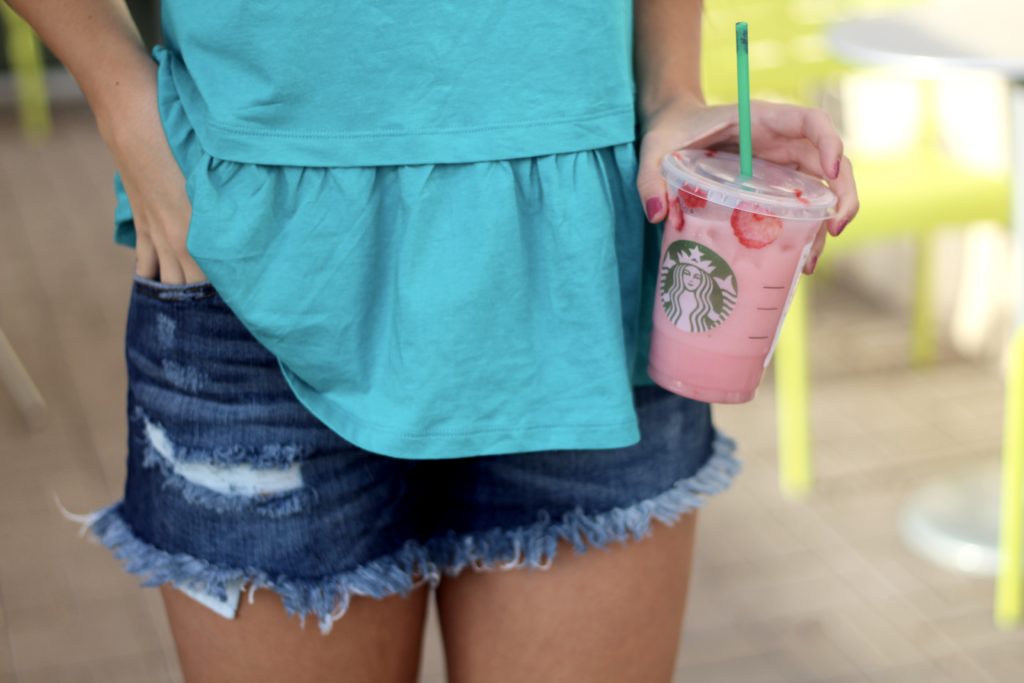 Top | Fringe Shorts | Mules | Earrings
Hey there friends!
Happy ThursYAY! You've almost made it through the week, and it is nearly time to celebrate the beginning of the weekend. But, before we do, I think it would be best to celebrate with the cutest jean shorts and mules that you ever did see. When my mom was in town last weekend, I had a gift card I needed to spend because it has been sitting in my wallet for over 6 months. It's like I either spend a gift card 13.5 minutes after it is given to me, or I keep it for 4 years and think I am saving for something really good. In this case…I am SO GLAD I waited to spend it.
I have been needing a good pair of jean shorts that won't ride up places you don't want to see, if you know what I mean. I love that these shorts are mid-rise and are longer because of the fringe detailing! They are the perfect vacation shorts or just to wear with a casual outfit like this one! I feel like I can easily dress up or down these shorts. They run TTS. I am wearing a size small.
This top is from my recent trip to Old Navy. They are still running a sale on this top. I think I want it in the white with black stripes and the mustard yellow next. This top has also been a versatile piece in my closet because I have now worn it to a casual dinner and a job fair… Maybe I need to re-evaluate what I wear in the professional setting haha. But, I have seriously LOVED having it in my closet.
AND Y'ALL, THESE SHOES. Mules have been a HUGE trend coming into spring and I am waaaaaay too excited to own a pair now. You will be seeing these shoes in probably 75% of my next outfit posts because they are so comfy and so fun to dress up and down. I also cannot believe how affordable they are… Like hello, cute shoes under $40, sign me up!!! They also run TTS and are shop-able from the links above!
Also, I tried the "pink drink" finally and I'm a fan! Do you love it or hate it? I feel like it's a pretty 50/50 vote for this drink!
Thanks for stopping by TTG today! See you soon!