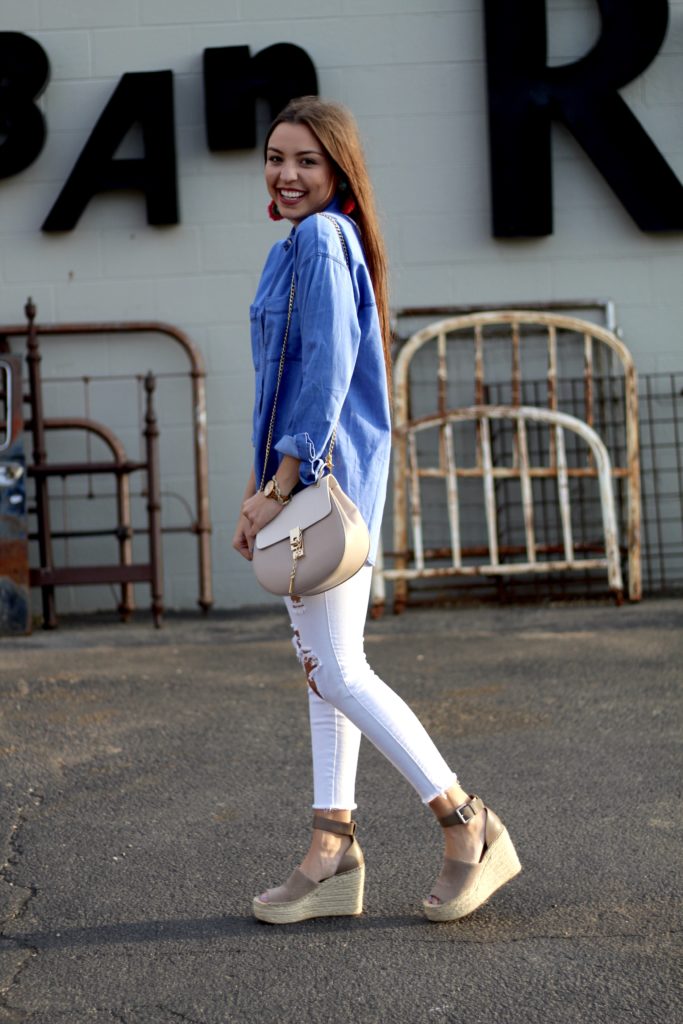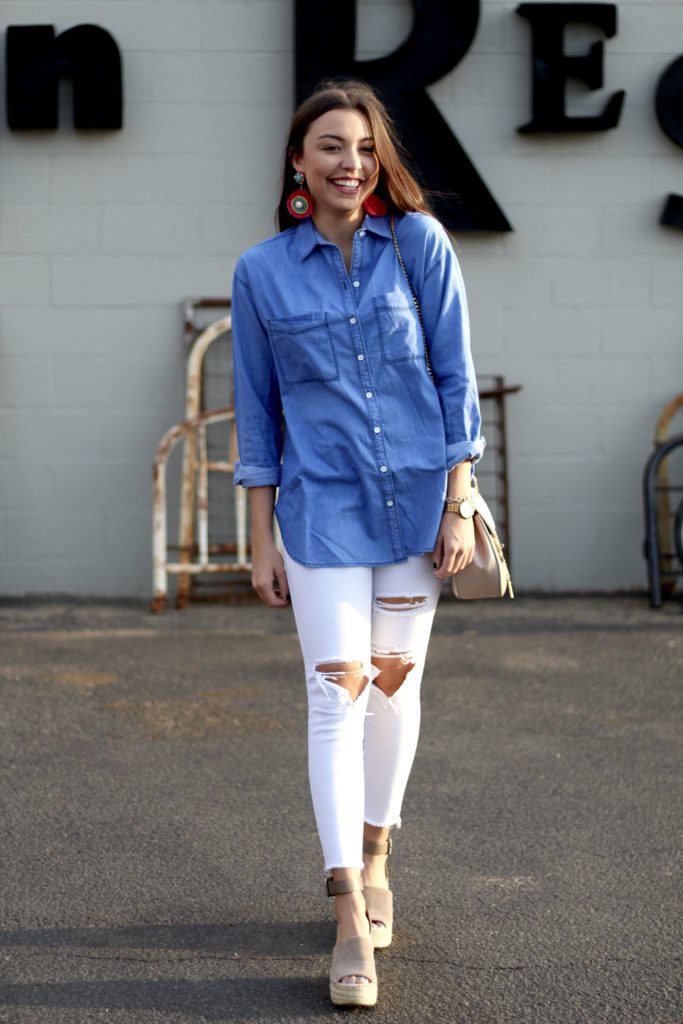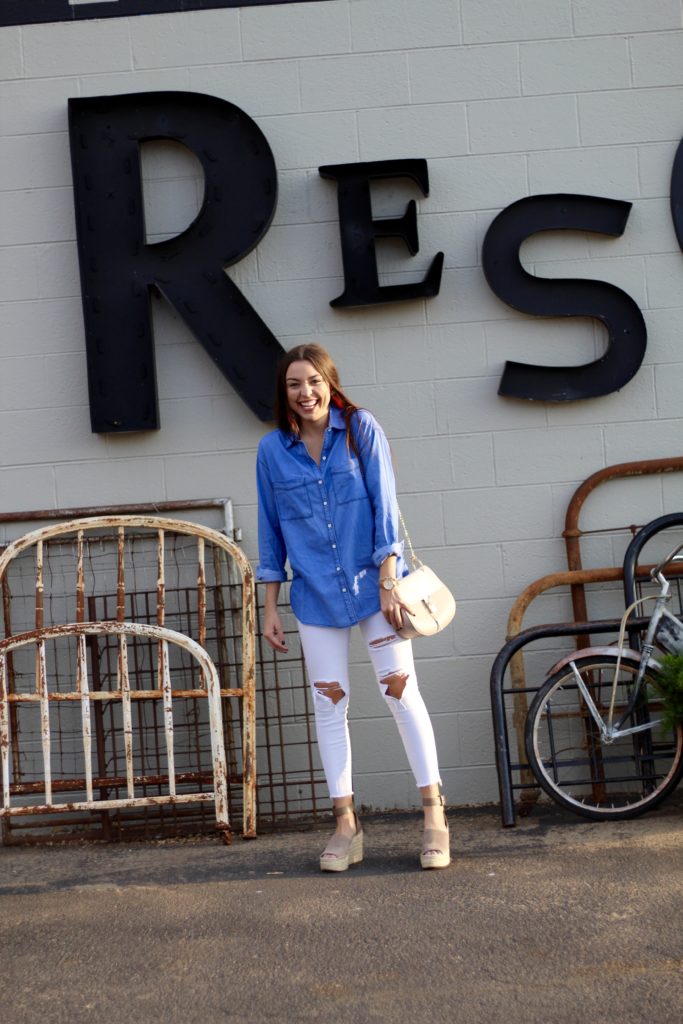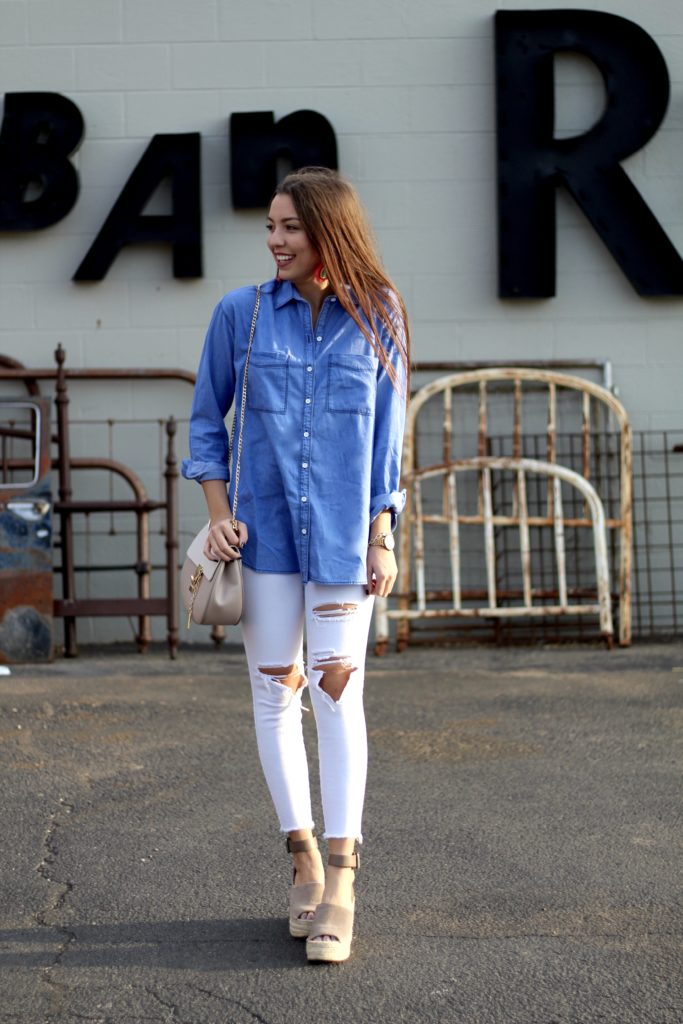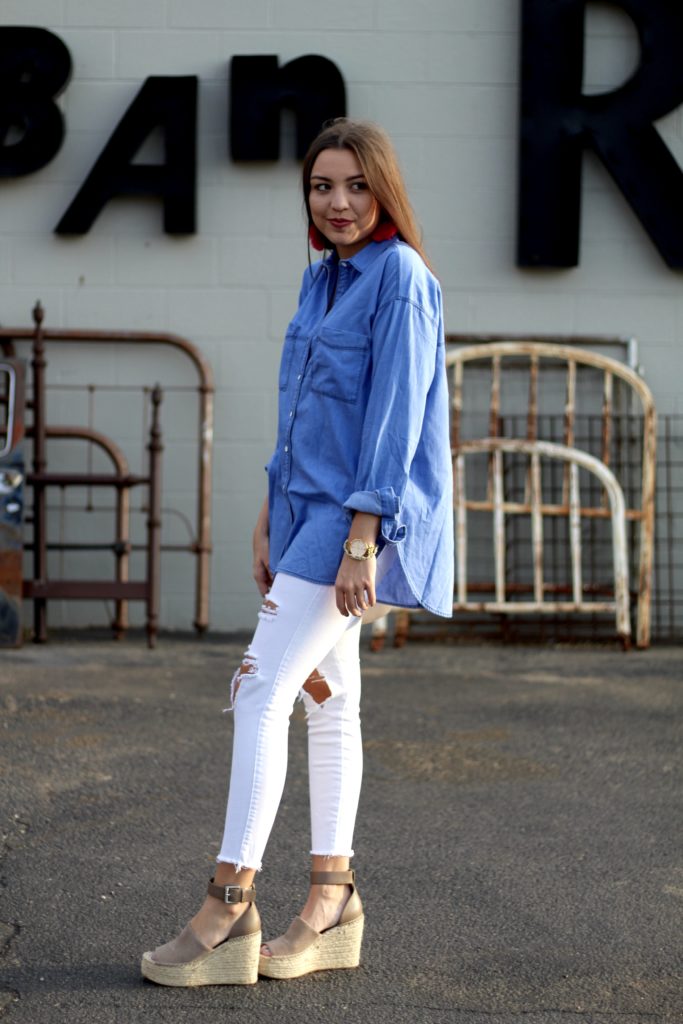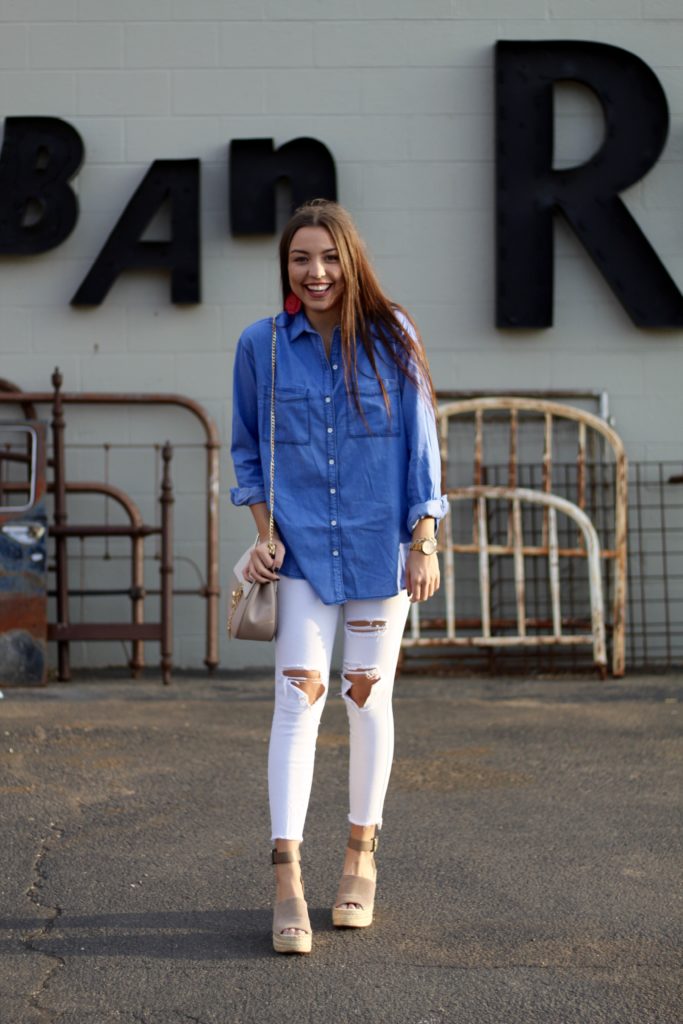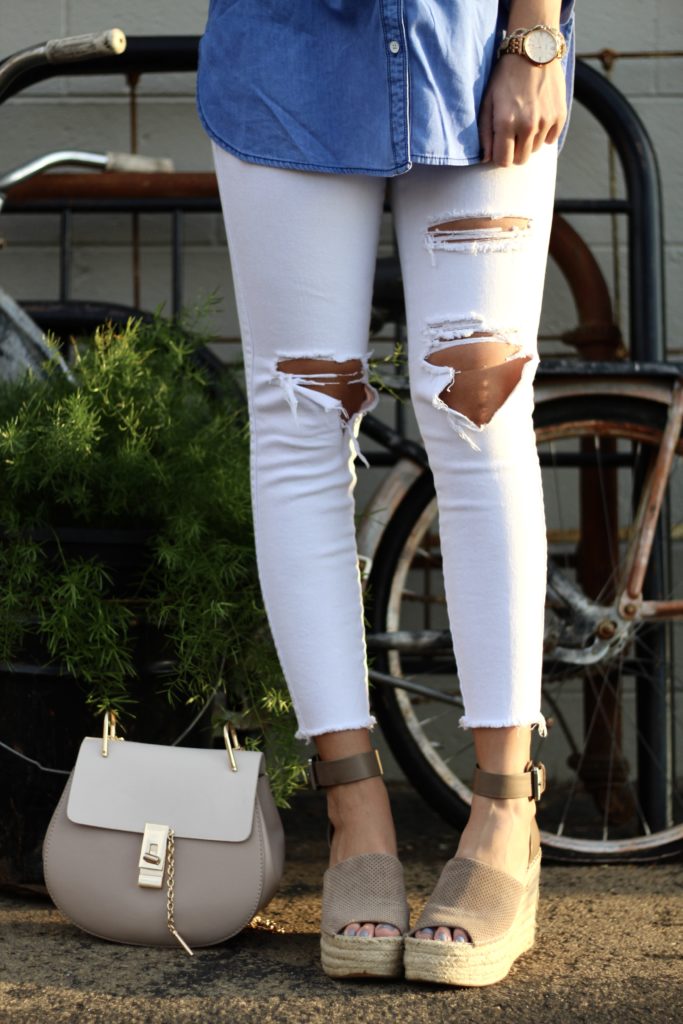 Chambray Top | Similar Jeans | Wedges | Chloe Dupe | Earrings
We can officially consider ourselves superheroes because we have made it to Tuesday, and for a lot of us, that is a FEAT.
I am doing my [almost] mid-week dance around my room, and you should too. I feel like all of my posts on here are me saying "Congrats we made it through another week"…. haha! I really hope you guys don't think my life is horrible, it really is so great, but sometimes I just get so proud that I have made it through some days haha!
Let's talk chambray. I LOVE the chambray look. I have since it became a hit last spring and I am so glad it has followed through with this spring! Something that I love more than just the jean look is the denim on denim look, and more importantly, the blue hues with white jeans! That is my go-to for spring! I honestly need like 4 more pairs of white jeans because I wear them at least 2 times a week.
Also, I am just going to apologize now, because you're not going to stop seeing these wedges on my blog. I didn't realize that all the hype was for a darn good reason. I put these on and I still don't feel like I am wearing wedges, I'm telling you that I could run a mile in these if it came down to it…Or let's just say the reason I wouldn't finish the mile wouldn't be because of the shoes, it would be because I haven't ran a mile in over 2 years HAHA!!!
Thanks for coming to my little corner of the internet today! There are two more posts coming your way this week, so stay tuned!