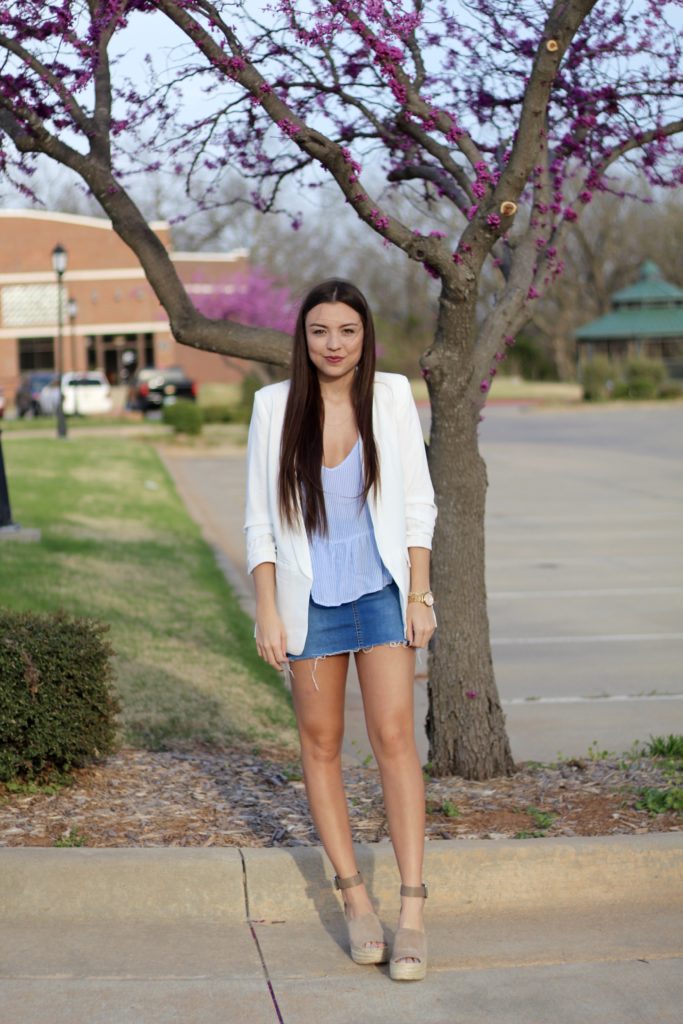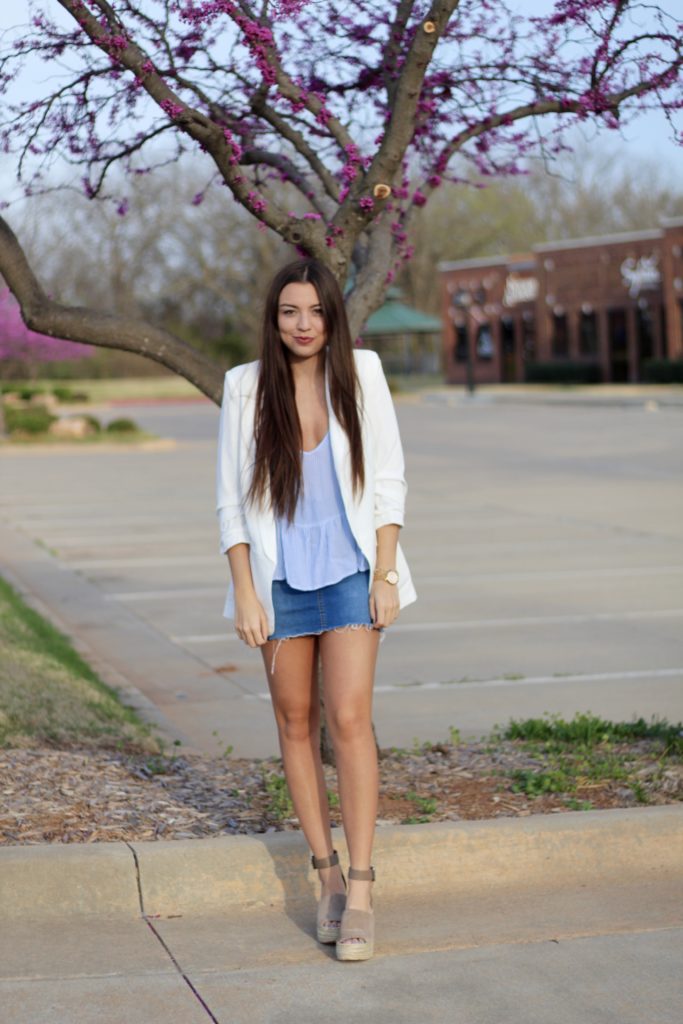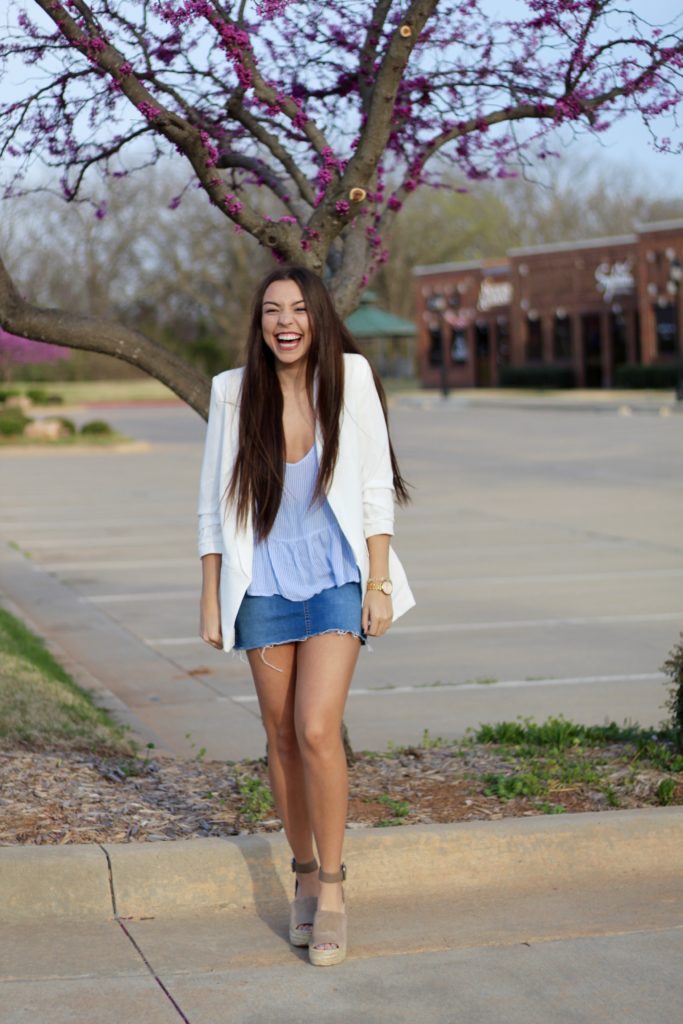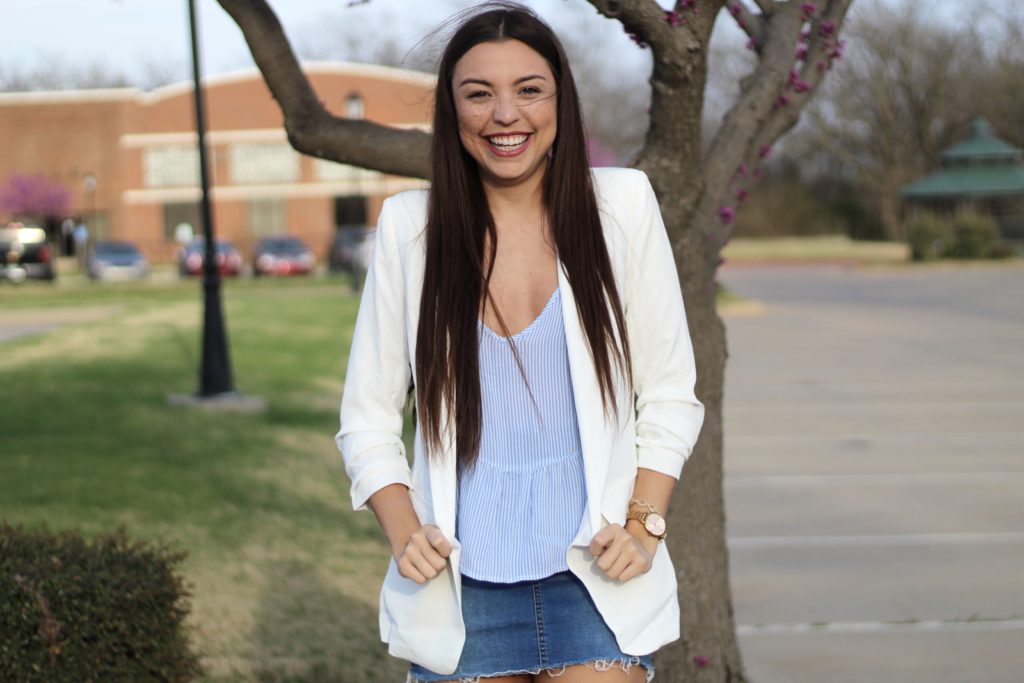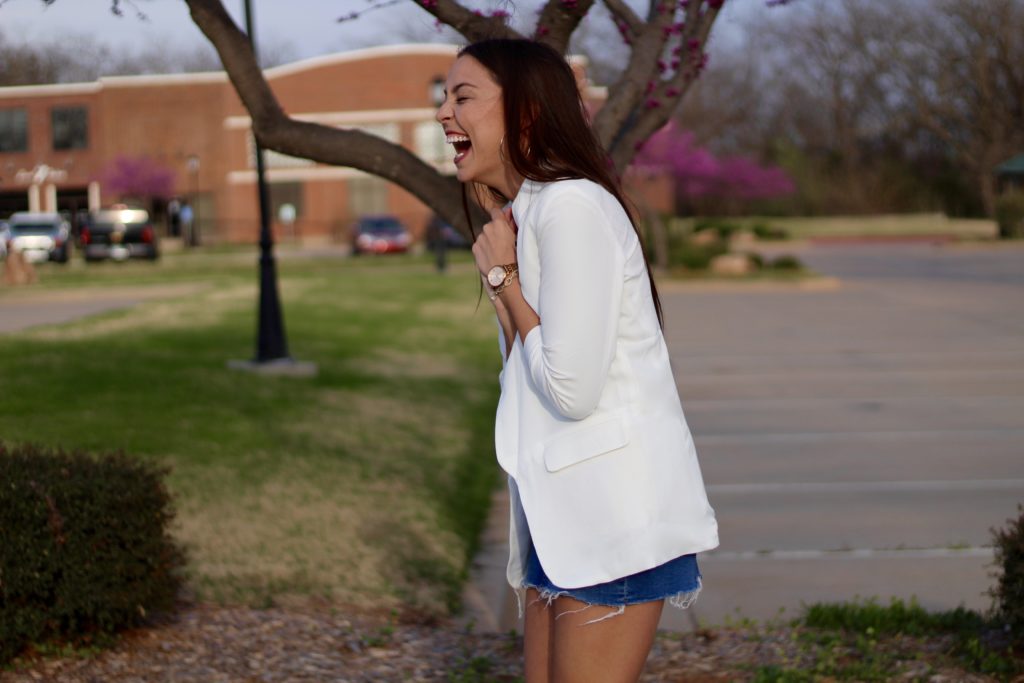 Blazer | Similar Jean Skirt | Similar Tank | Wedges | Dupe Wedges
I have the song "welcome to my house" stuck in my head because I feel like I am welcoming you all into my home right now! I cannot believe we are here…can we talk about a SERIOUS blog makeover? I mean really… I have just been dying to show you! I am glad you're here so let's get into it. [I had to battle some serious wind, like we are talking tornadic winds here people, so I am really sorry that my hair is all over the place haha]
I have been loving the blazer as casual wear trend for awhile now, so when Shop The Mint reached out to collab, I thought there was no better way to go than a white blazer! Perfect for spring and perfect to pair with bright colors! I have not only worn this look with a casual tank and skirt, but I also wore this blazer to my recent career fair! It is easily dressed up and down because of the women's cut and the cinching at the elbows. Blazers are one of the more annoying things in life to buy because you think that you can really only wear them in a professional setting, but I have loved styling this one in a more casual setting! I have loved working with Shop The Mint because they offer a variety of items that are such good staples for any closet! If you aren't into the blazer look, feel free to check out their website to see what other items they offer!
I am so glad that I finally have a new home on the internet and that you're here to join me for the journey.
I will have a post up in the next few days on a super affordable chambray top that I love!!!
Stay tuned!

*This post is in collaboration with Shop The Mint, all opinions are my own.