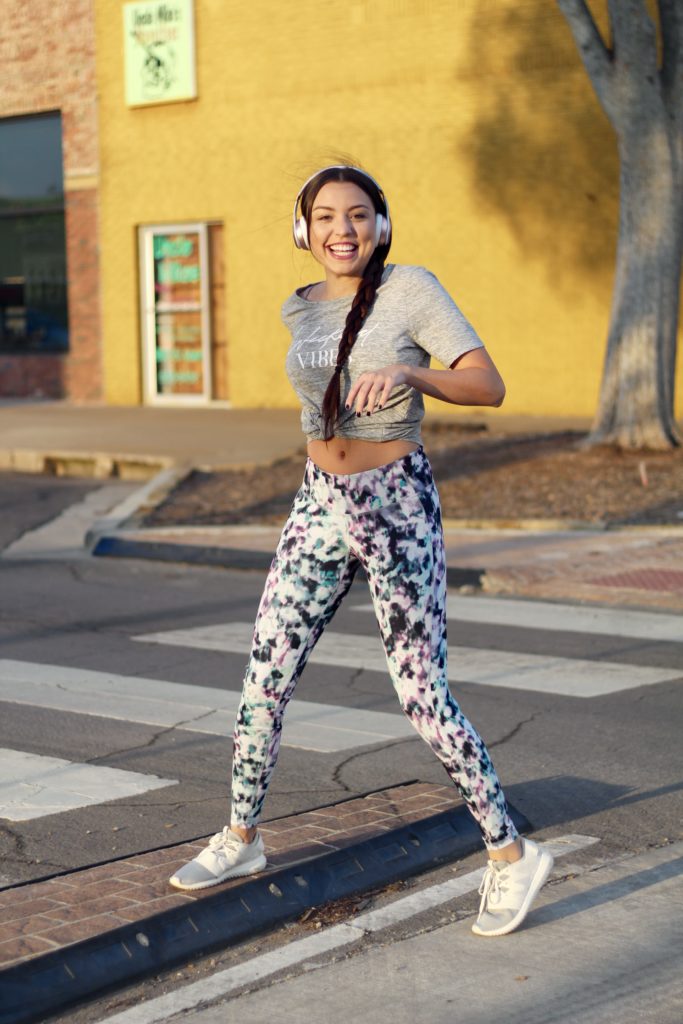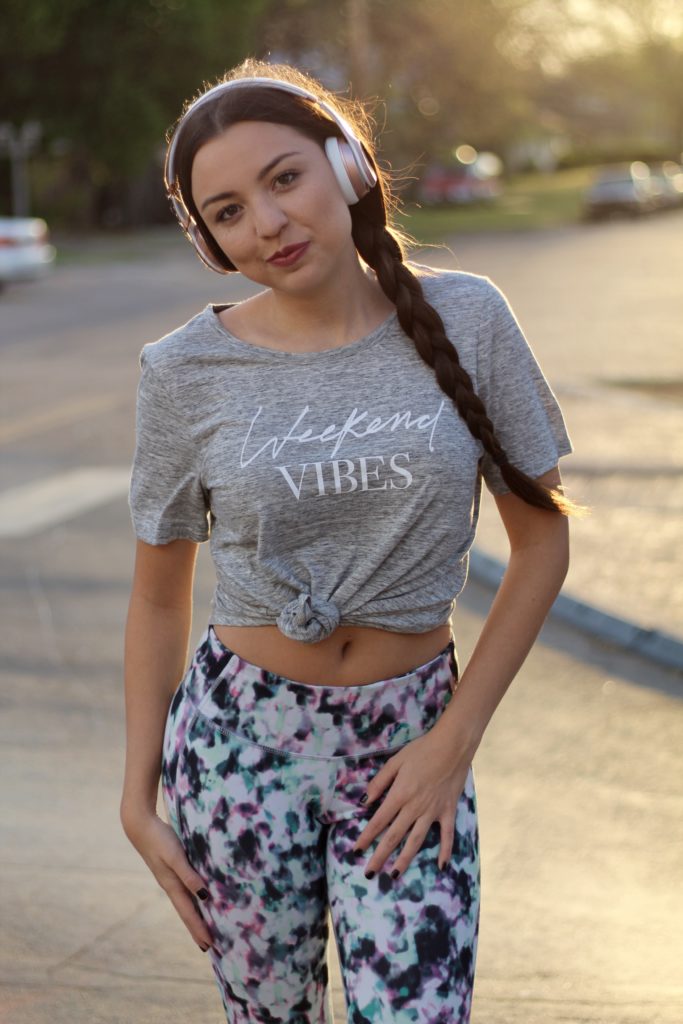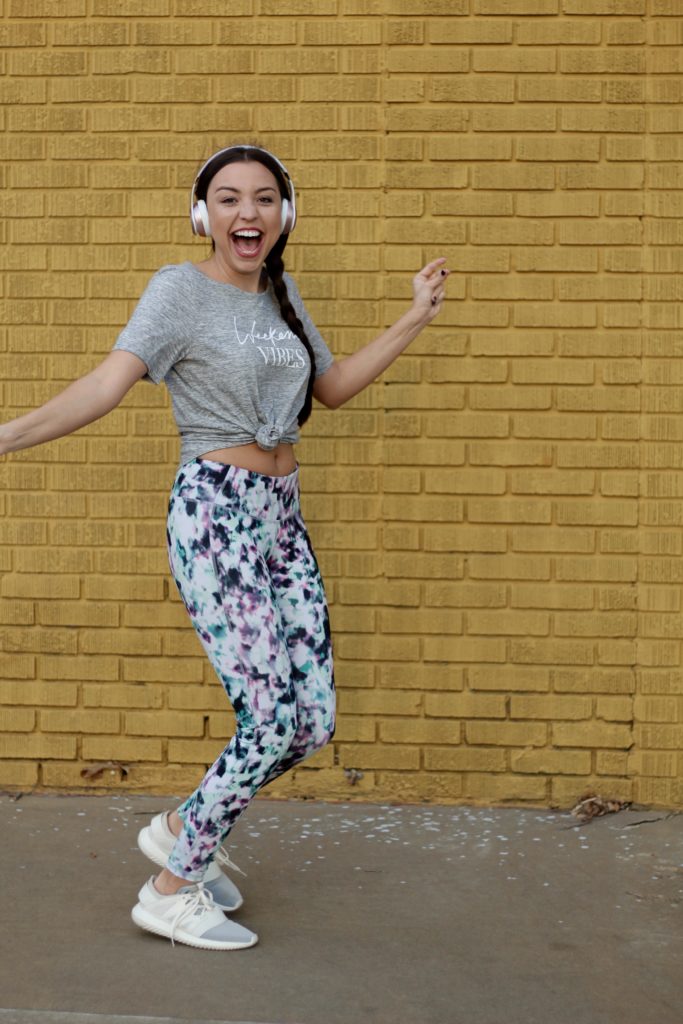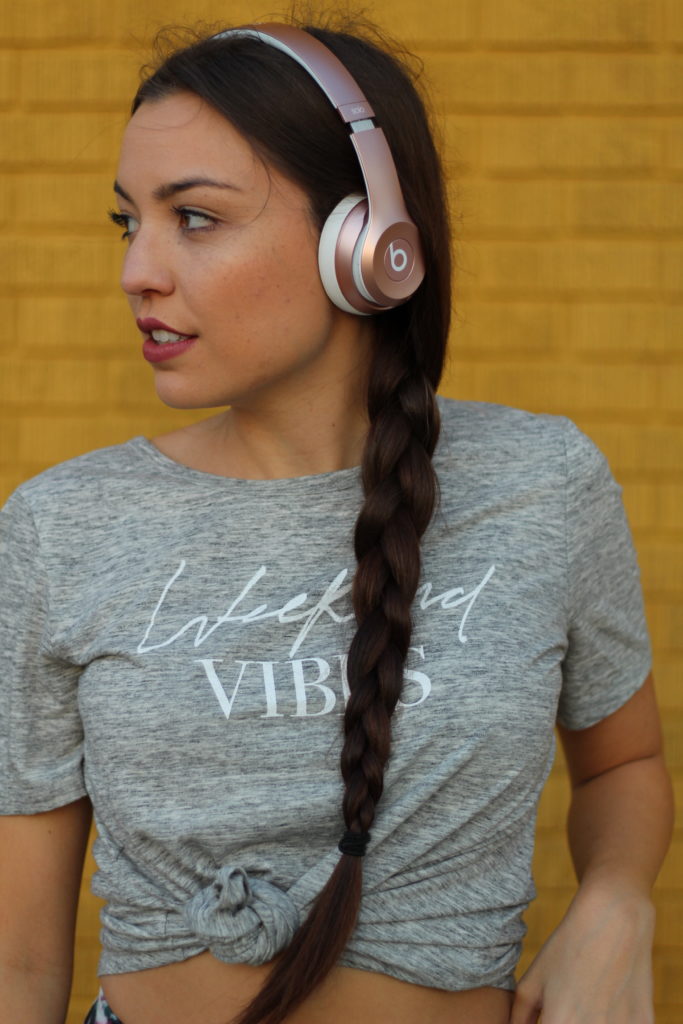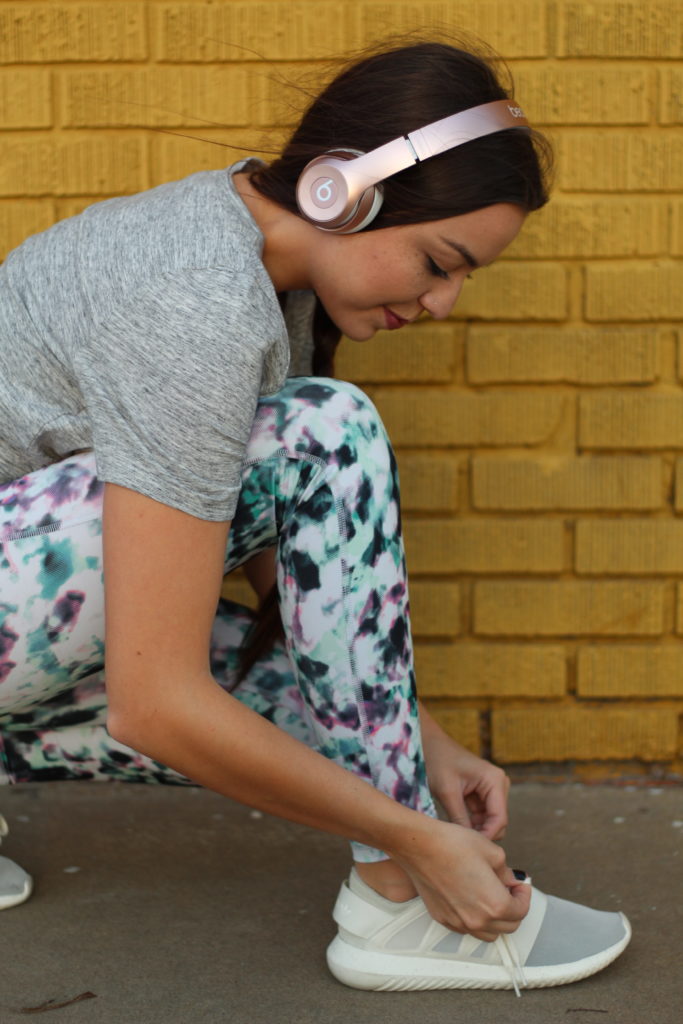 Weekend Vibes Graphic Tee | Leggings | Adidas | Beats
So, this week at school there was an education career fair and obviously I was so excited to attend because it is getting close to graduation and I need to see my options on starting my teaching career! As I was looking through my closet I realized there was really nothing professional and springy enough for me to wear. I know what you're thinking at this point in the blog post… "Please tell me this girl did not wear printed leggings and a weekend vibes graphic tee to her job fair" clearly I did no such thing… But I got this workout outfit as a result of needing to shop for professional clothes. Doesn't that always seem to happen? You go into a store for one thing and come out with a new wardrobe…
As I was in Old Navy searching for a good pair of pants and a nice blouse, I came across these leggings and graphic tee. I instantly fell in love with the pattern on the leggings and thought I had to have them! I have probably 10 pairs of plain black leggings but nothing as fun and colorful as these! Especially not at this price point. Of course sales end and start at all different times, but I got these leggings and top together for less than $30… That is UNREAL! Also, if you're a college attendee then you can show your OSU ID and get an extra 10% off!
I had to go out and immediately take these pictures because I was thinking "Oh my gosh, everyone needs a fun pair of leggings for such an affordable price!" and this top is an added bonus. Graphic tee's have been super popular last season and it seems to be carrying over into this season. I cannot wait to purchase more for my spring and summer wardrobe.
If you're anything like me then you love a good bargain and love getting new clothes when you know you didn't put a huge dent in your wallet. This outfit will definitely not leave you with a low-balance text from your bank haha!
​
I hope you're all having a good week! Thank you for stopping by!