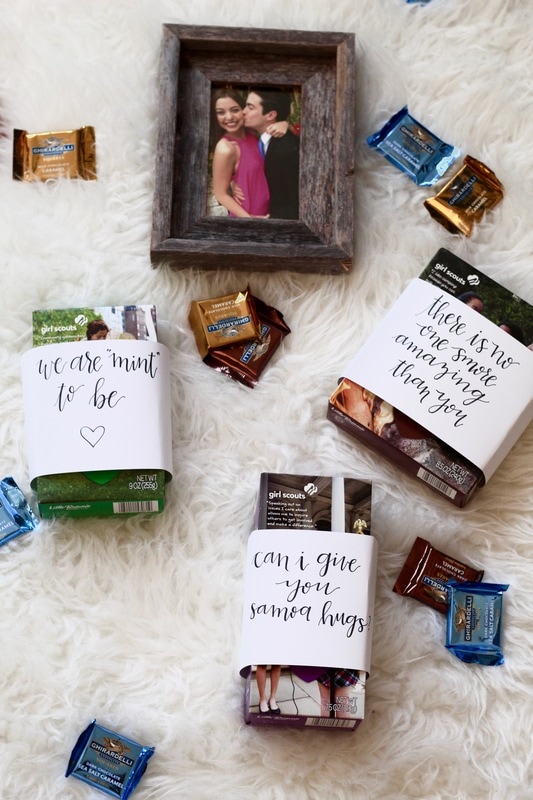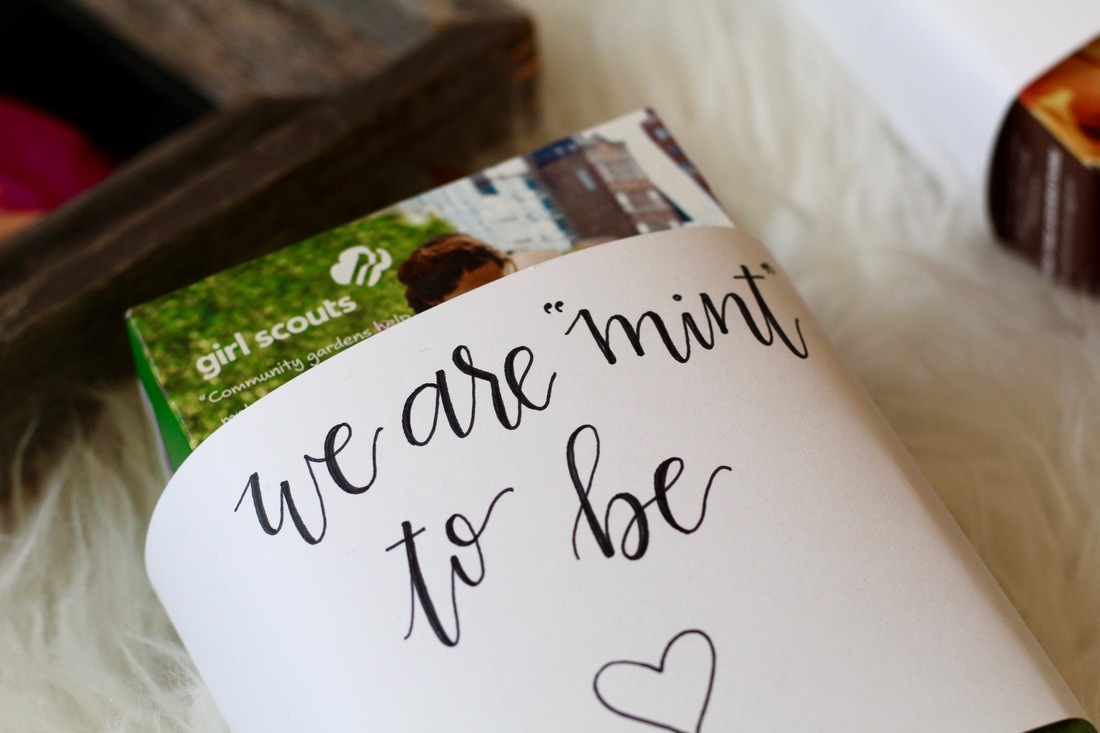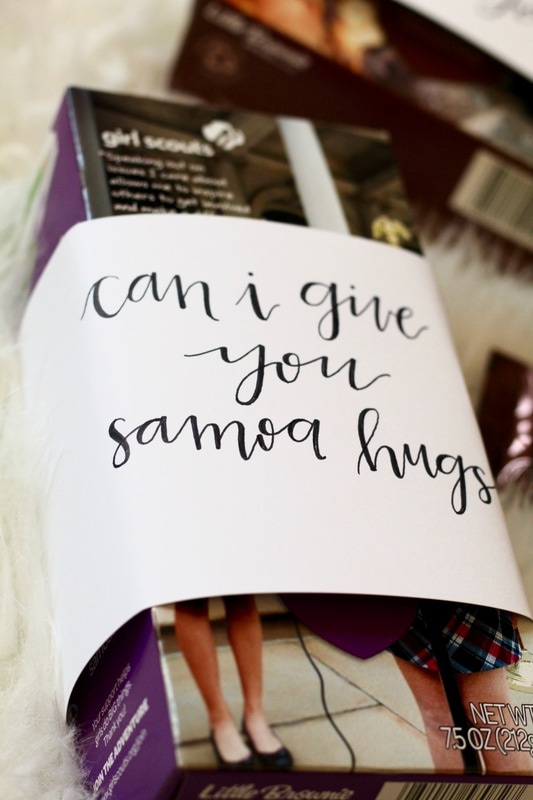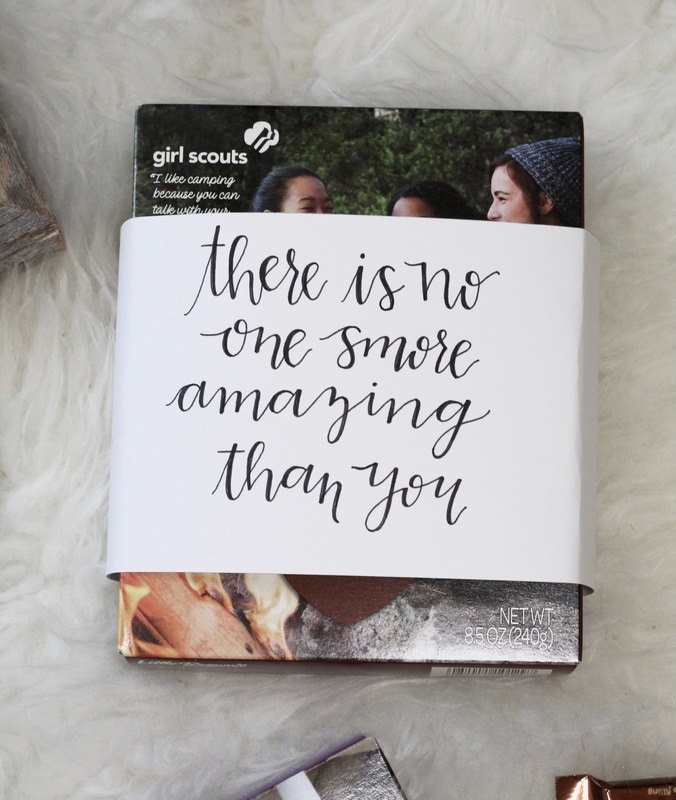 Happy Wednesday my friends! Just wanted to jump on here really quick and share what I am gifting Alex for Valentine's day! We have decided not to do anything over the top, but I still wanted to do something creative to let him know that I am thinking of him!
If you are not a fan of any type of Girl Scout cookie then I just don't even know if you can be qualified as a real life human!!! They are the greatest cookies on the planet and so it was an obvious choice for me to give these yummy boxes to Alex. Student teaching definitely has its' perks and one of them is that students all over the school are constantly selling their Girl Scout cookies! I bought these from some of my students and I am so excited to give them to Alex.
One of my college besties is RIDICULOUS at calligraphy and crafting so I obviously went straight to her to have these little signs done! Her Instagram name is @lettermemarie and she will do anything custom that your heart desires, plus she loves The Lord more than anything so her positivity and love SHINES on this earth! If you are wanting anything for your guy or girl this Valentine's Day, get in contact with her (especially if you are a Stilly resident)! 
Lastly, I gave him this wooden frame from Hobby Lobby! This picture is from one of my favorite college memories and I feel like I haven't given him a new frame for his room lately! This one is a great pick for guys because it is manly and would fit in their room without being too girly! Remember to use a 40% off coupon to save some $$ on your purchase!
What are you giving your man for Valentine's Day?!