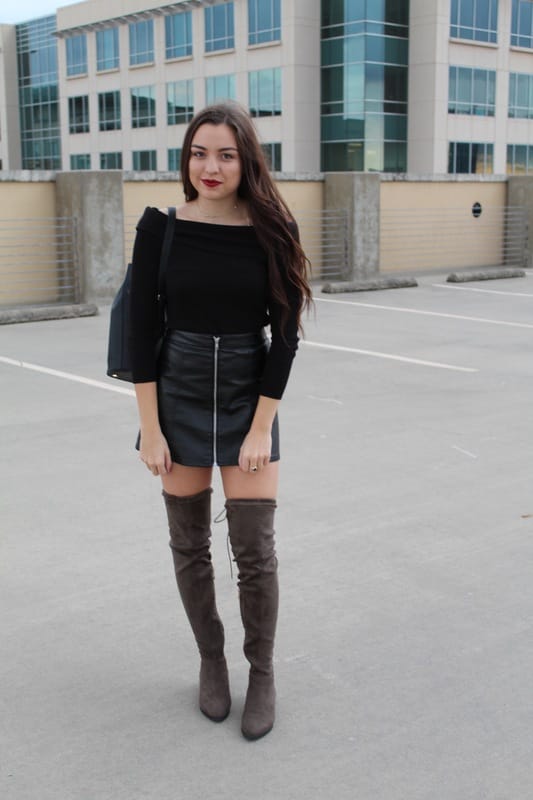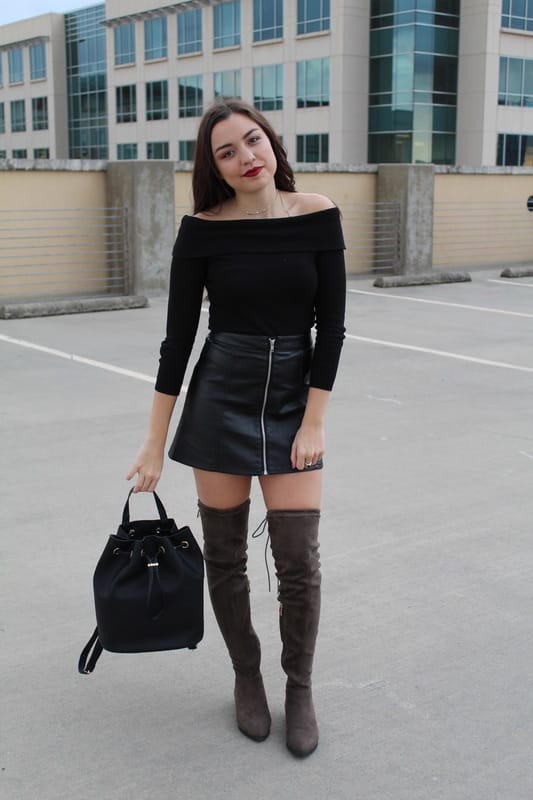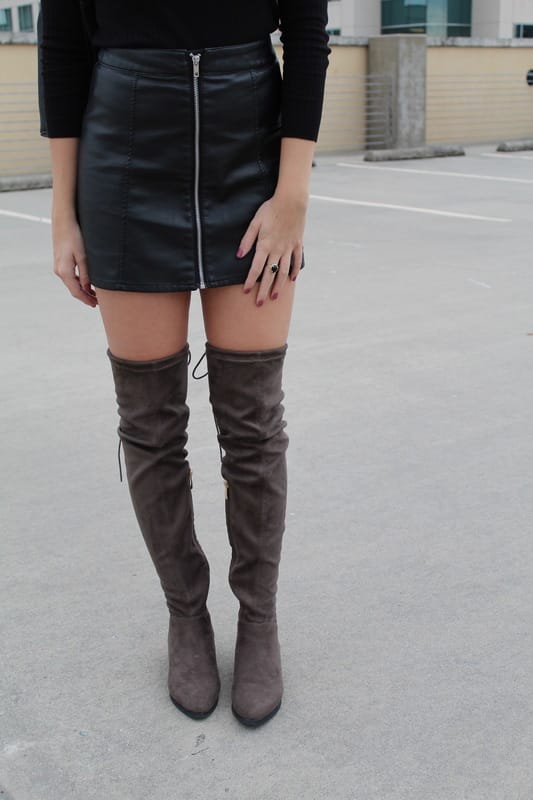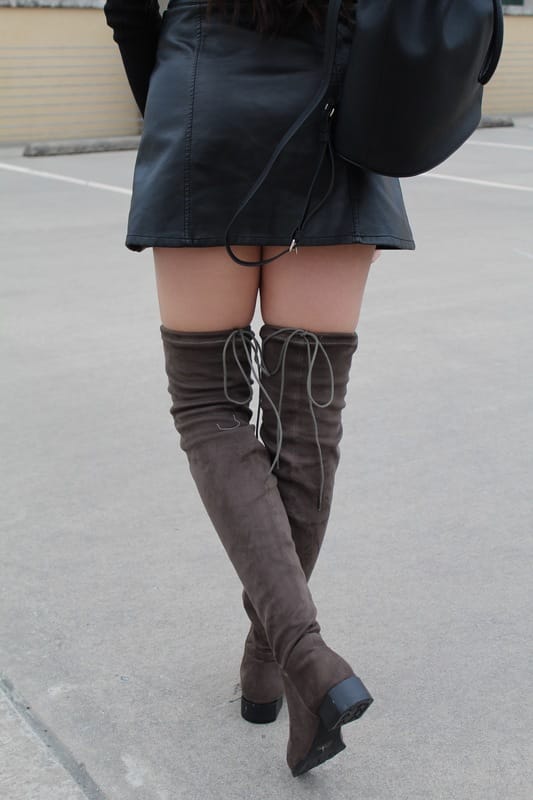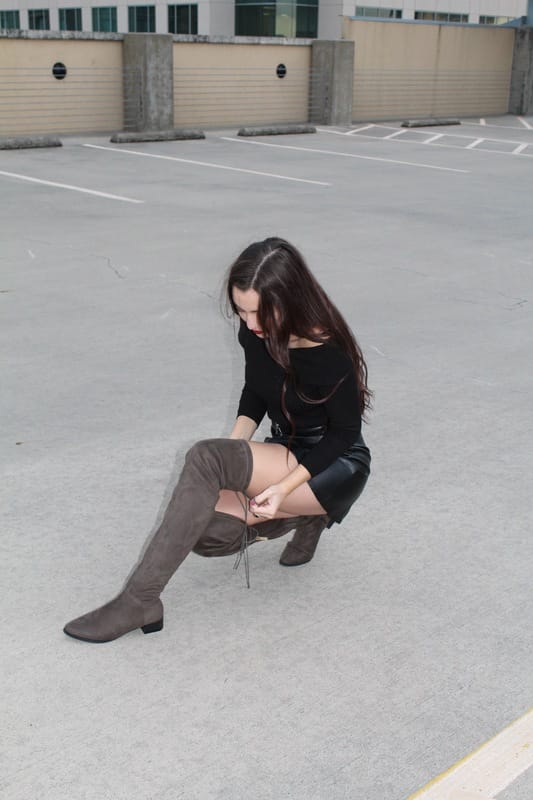 I cannot believe this weather we have been having! It's gone back and forth from warm and sunny to freezing and windy and I kind of love it. It's kind of crazy that I am able to wear this outfit in winter. I love the cold, but only when I am inside eating soup and bundled up! Am I the only person in the world who feels like no matter how hard I try, if it's freezing out, I can't get myself motivated to do anything?
Anyway, I have been living in these OTK boots this season. I have been asked multiple times if these were designer, and if you've already checked the link above, you know I paid less than $40 for these babes! 
Also, my closet is turning into all black clothing. That must just happen to everyone as they get older haha. I have always loved the black x black look. It is so slimming and makes me feel like I am a lot more edgy than I probably am!! The bucket bag is also just now hitting my closet and it's in the form of a backpack! I cannot wait to take this sucker everywhere. It's roomy enough to fit everything I need for a shopping trip, date-night, or lunch with my girls. 
You are beautiful! Thanks for stopping by Simply Sav! I've missed ya!