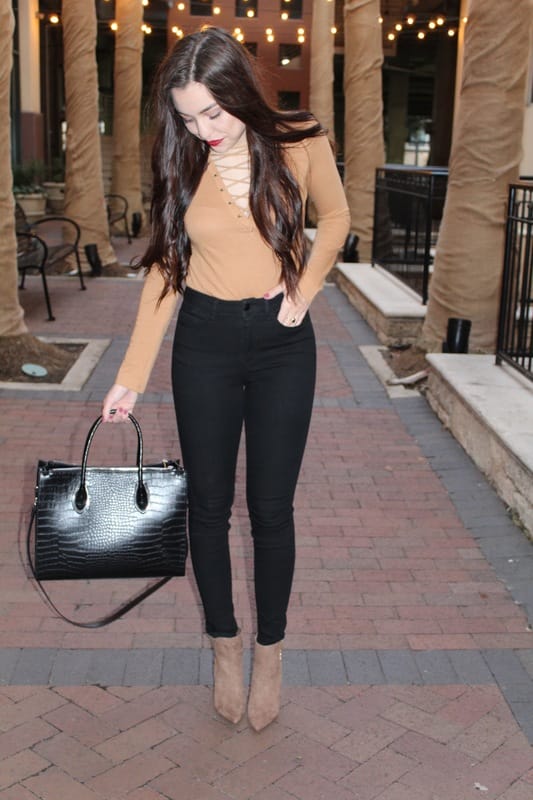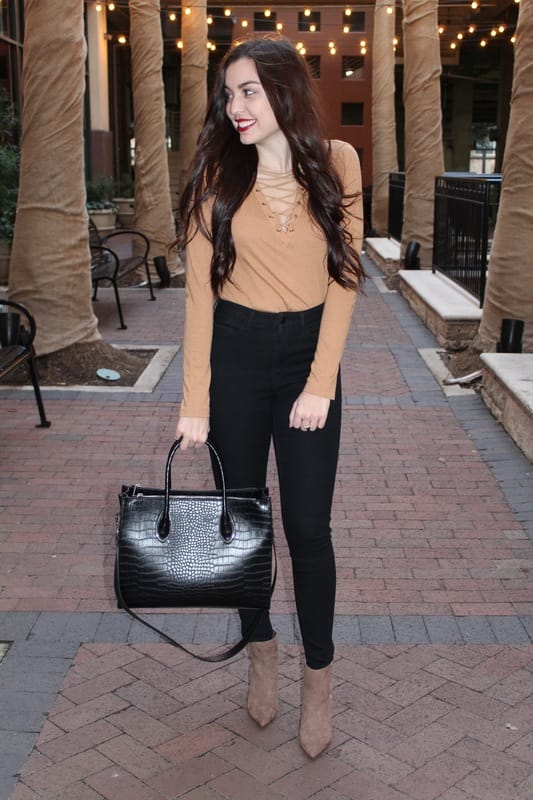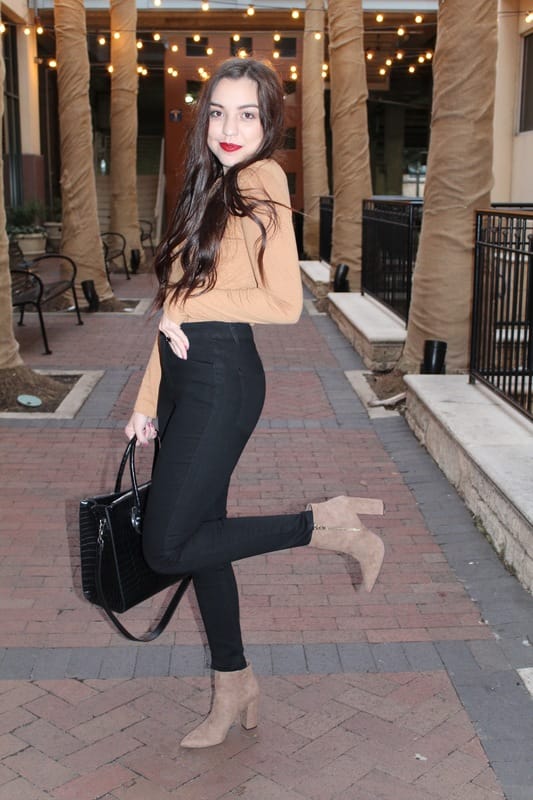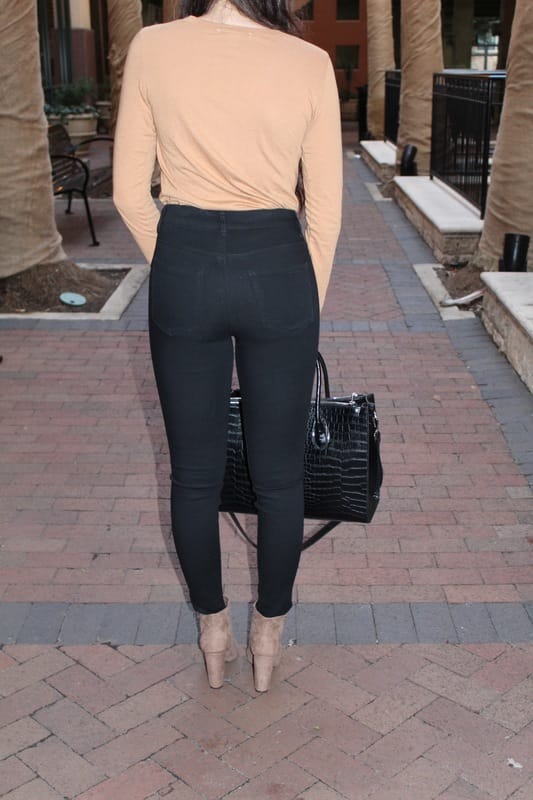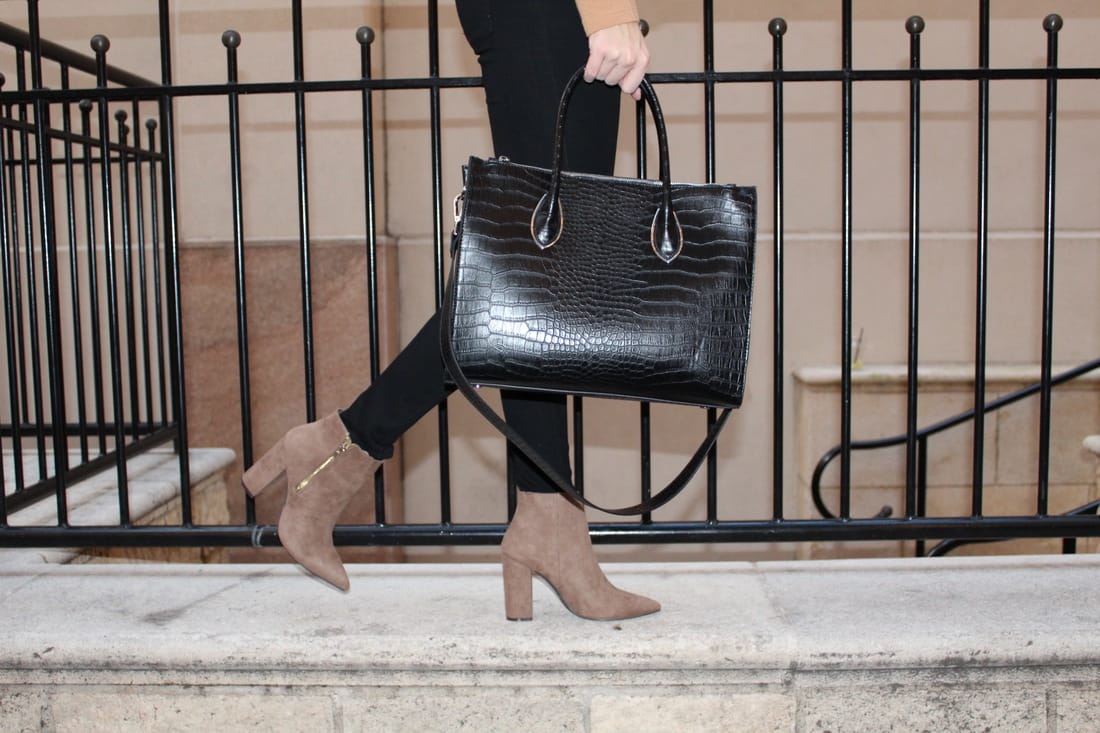 Santa came in hot this year with some new closet editions! I am rounding up some of my favorite Christmas gifts in the next few posts for you guys! I am loving this look for a date night out with my man. Now all I have to do is convince Alex to take me somewhere so I can wear this hehe. 
I received this top and a body suit that is very similar. I like how this top fits and it was perfect to tuck into these high waisted jeans! These jeans are stretchy like jeggings and are long enough for my legs which is a huge plus! I can hardly ever find jeans that fit my length and width size, is this just me?
Also, these booties are to DIE for and are unbelievably comfortable. I could seriously wear them all day and have no issues, and I never find that pointed toe booties are comfy to walk in all day.
Lastly, I have been eyeing this purse for months and I put it on my Christmas list back in October (yes, I am one of those), and my mom snatched it up for me! It fits my camera, wallet, and all of my other purse belongings. I am a big purse type of gal because I feel like I always need to be prepared for what could happen. I am the girl who carries medicine, first aid supplies, makeup, and everything else in her purse just in case. LOL. As if there is ever a case in which you need 5 different types of medicine haha. 
Okay, now I am just rambling but I hope you have enjoyed this post! I had some fun playing around with my new camera with my mom and just thought I would throw something together for y'all with these pictures that we took!
I hope you all had an amazing Christmas with your families!