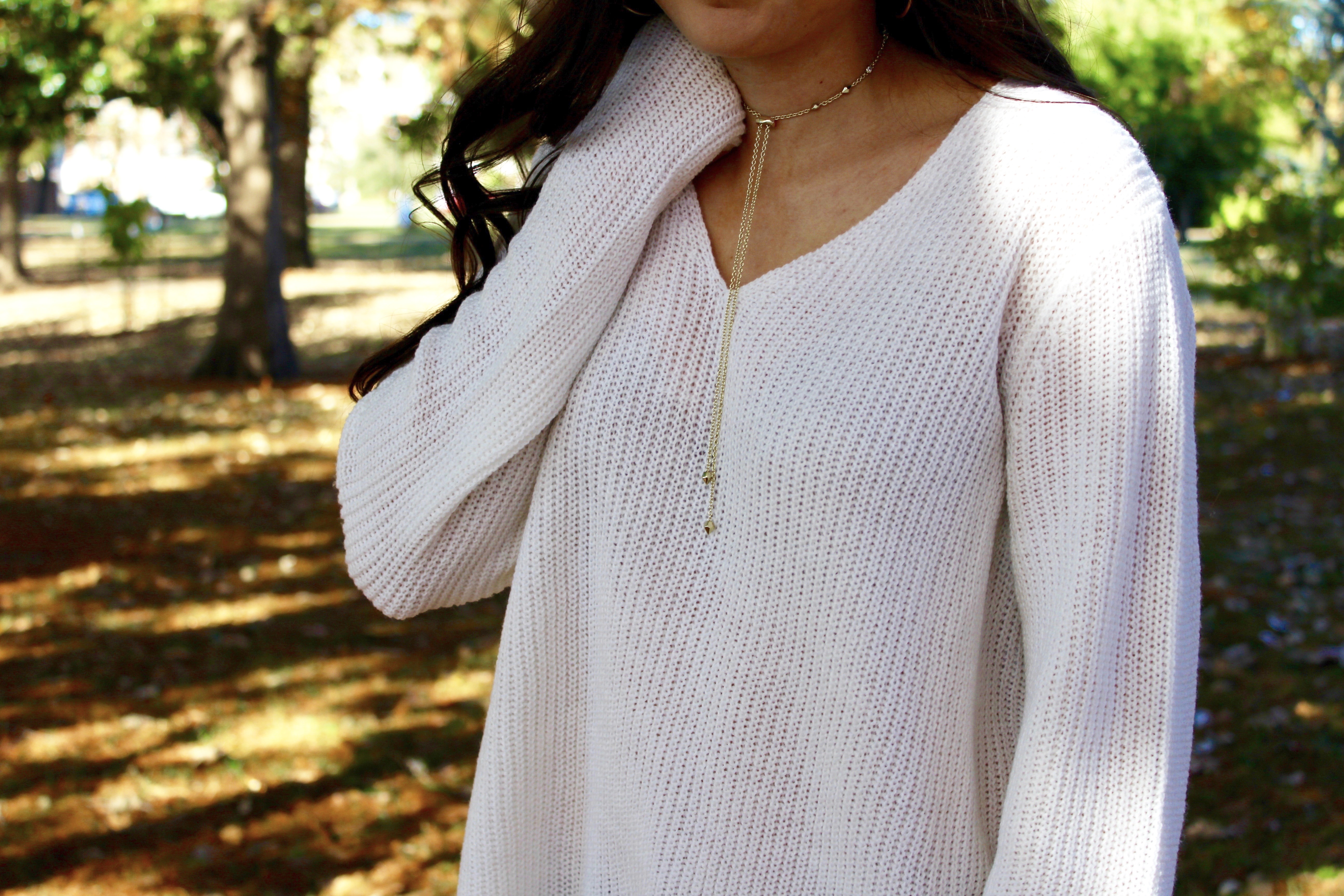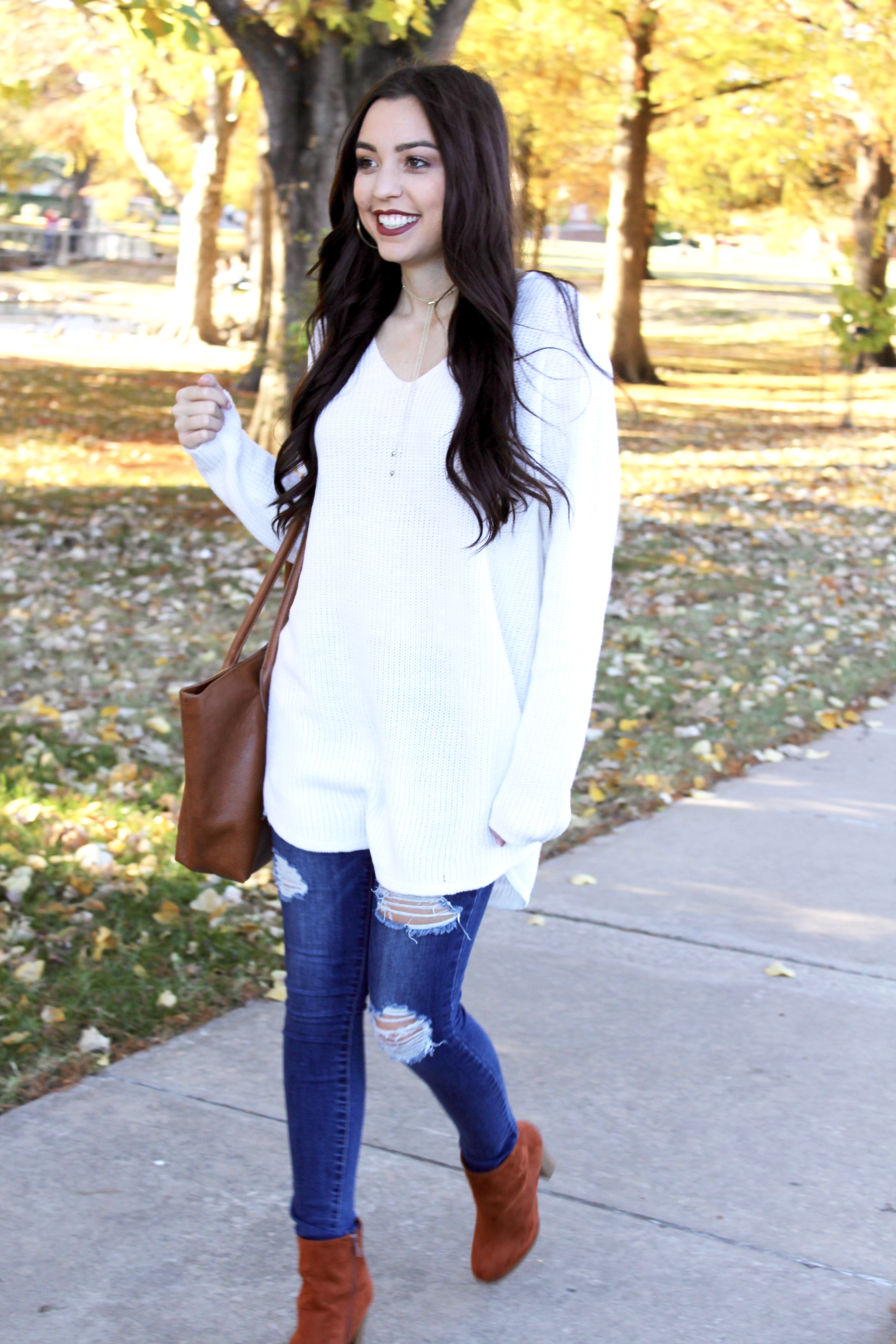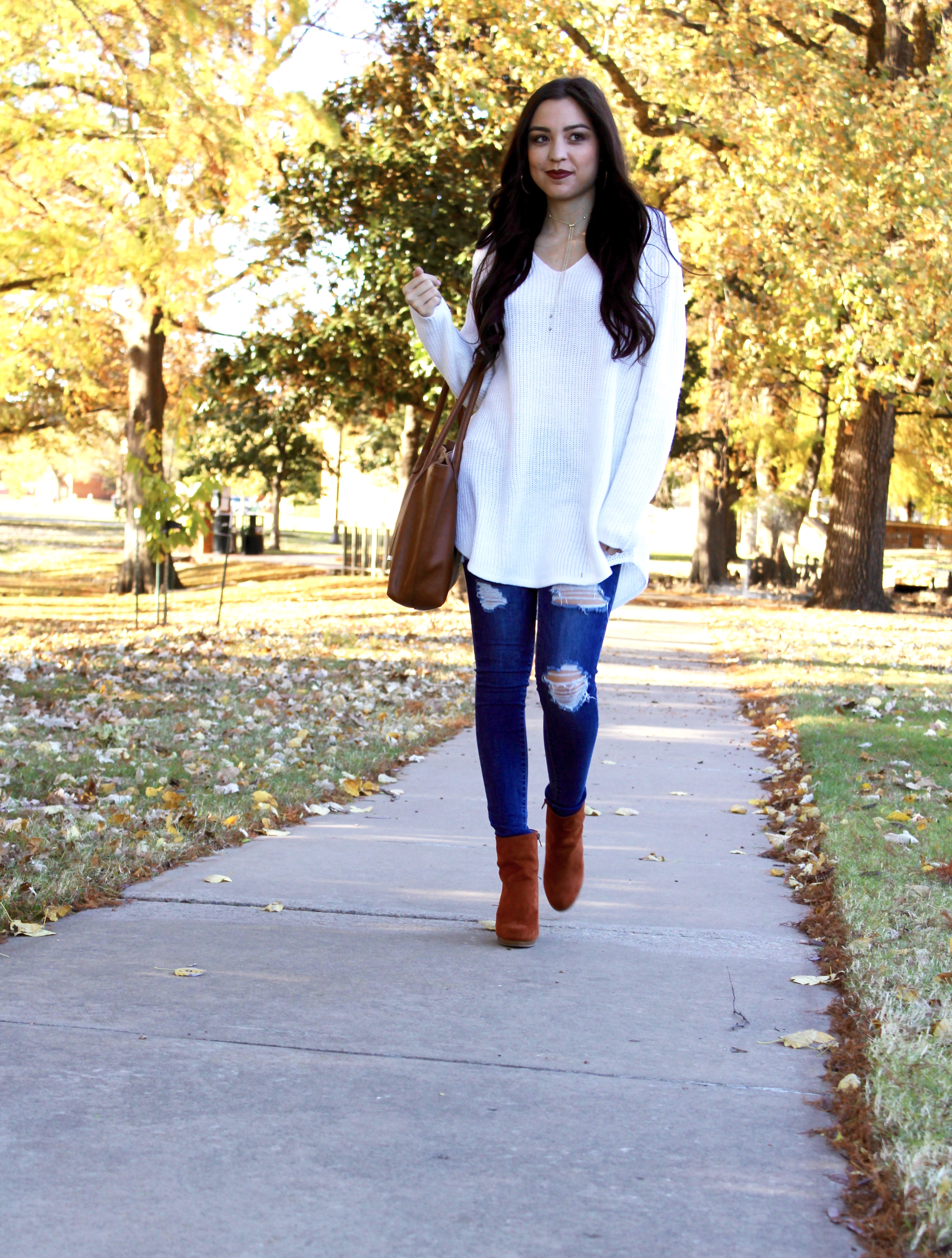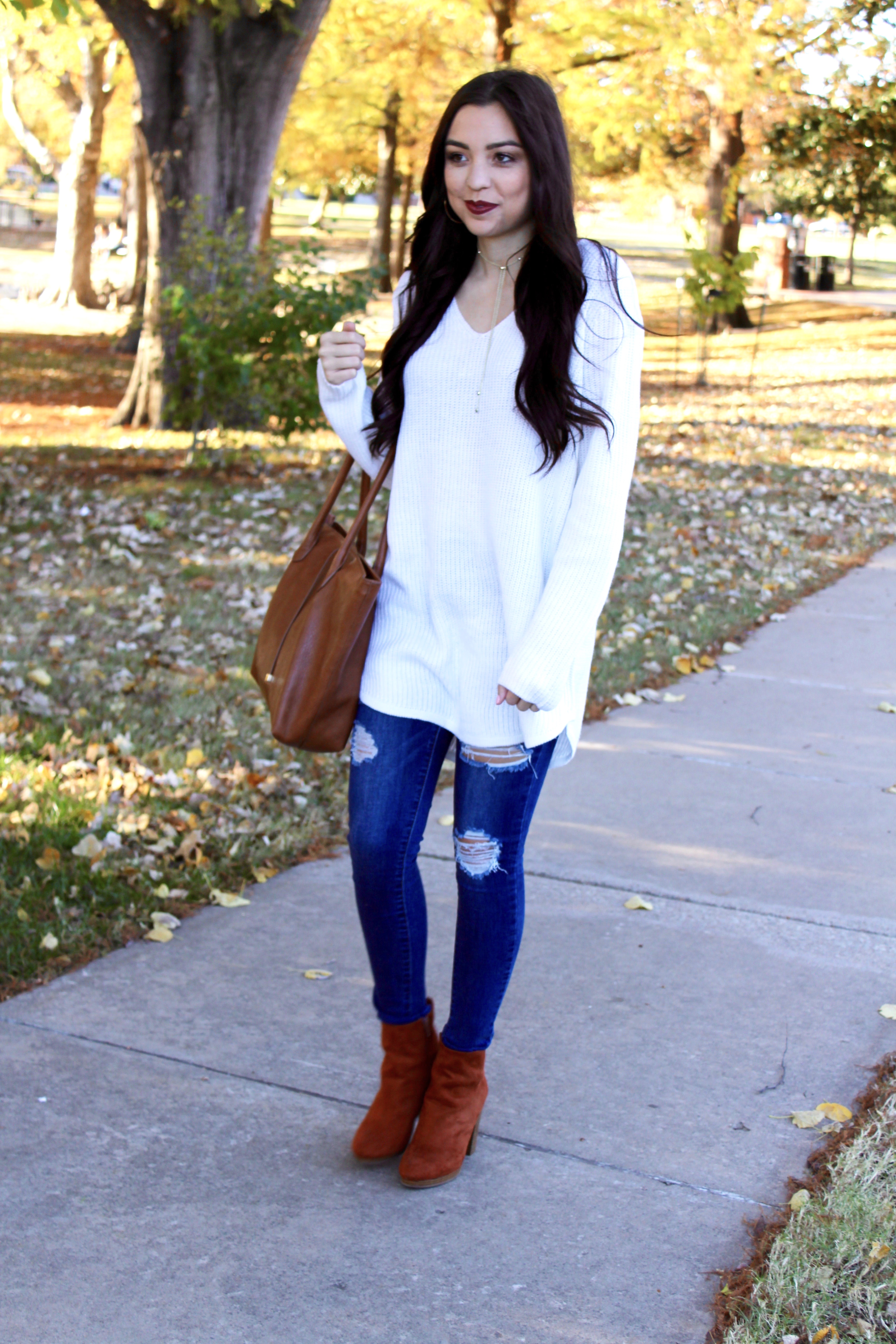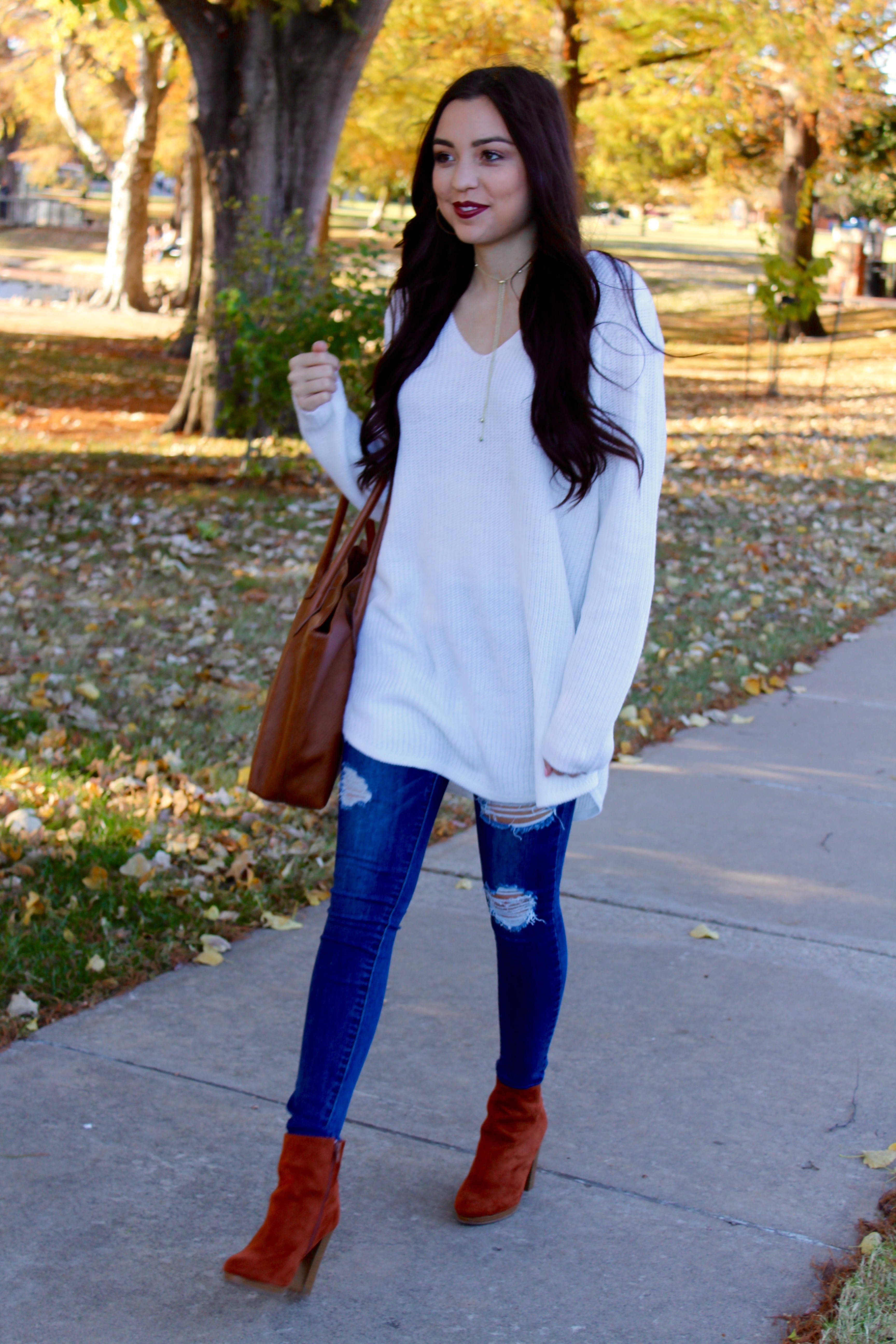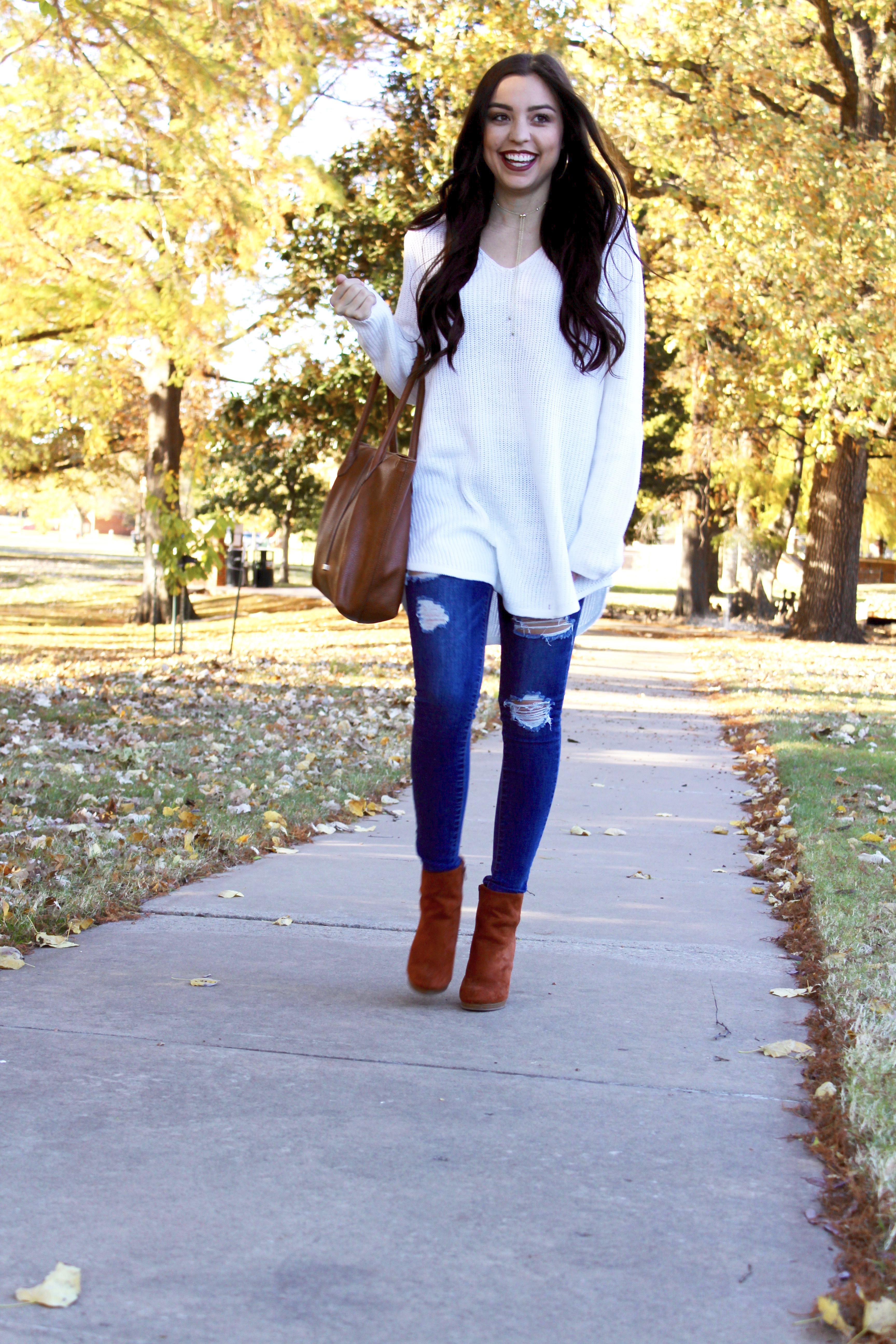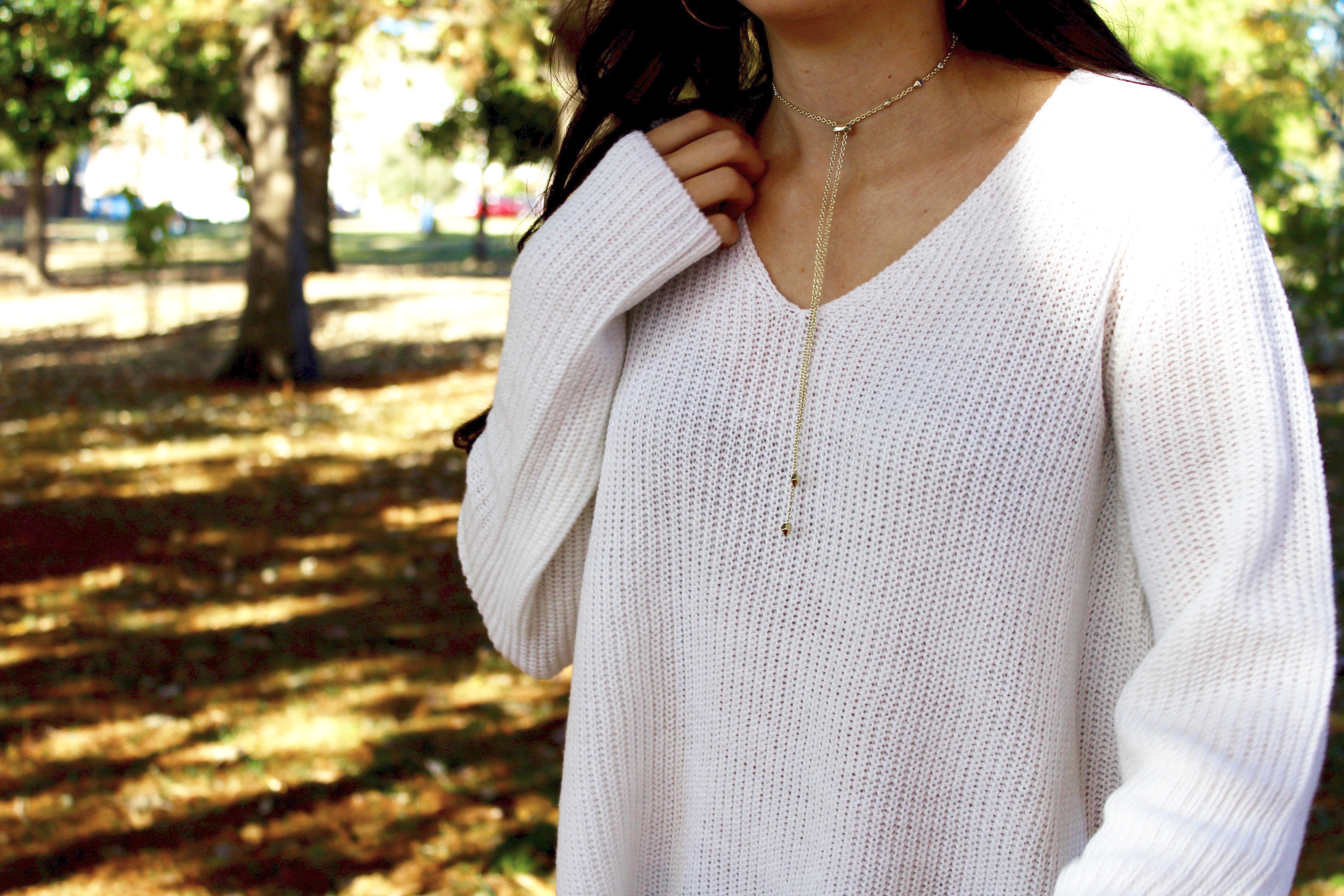 Hey ladies! Okay. So, on Saturday night I was finishing up homework with one of my gal pals and we both started craving a deep dish Digiorno pizza. We also wanted to light a fire and get popcorn and hot cocoa to munch on while we watched Christmas movies….so we ended up at Walmart. While we were on the way to the pizza aisle, I found myself in the Women's section just staring at this sweater. I could not believe that this oversized, comfy, trendy item was being sold at Walmart. And that's not to bash Walmart's clothing, but I don't even know the last time I bought something to wear from Walmart.
I have been living in this sweater since I bought it two days ago. I am wearing a size XL but really could have gone with a large and been just as satisfied. 
I just had to share this find with you because I could not believe my eyes and I am sure you're reading this just as shocked as I was!!! I hope you're all having a blessed week! Light those candles and put on a cozy sweater because you deserve it!