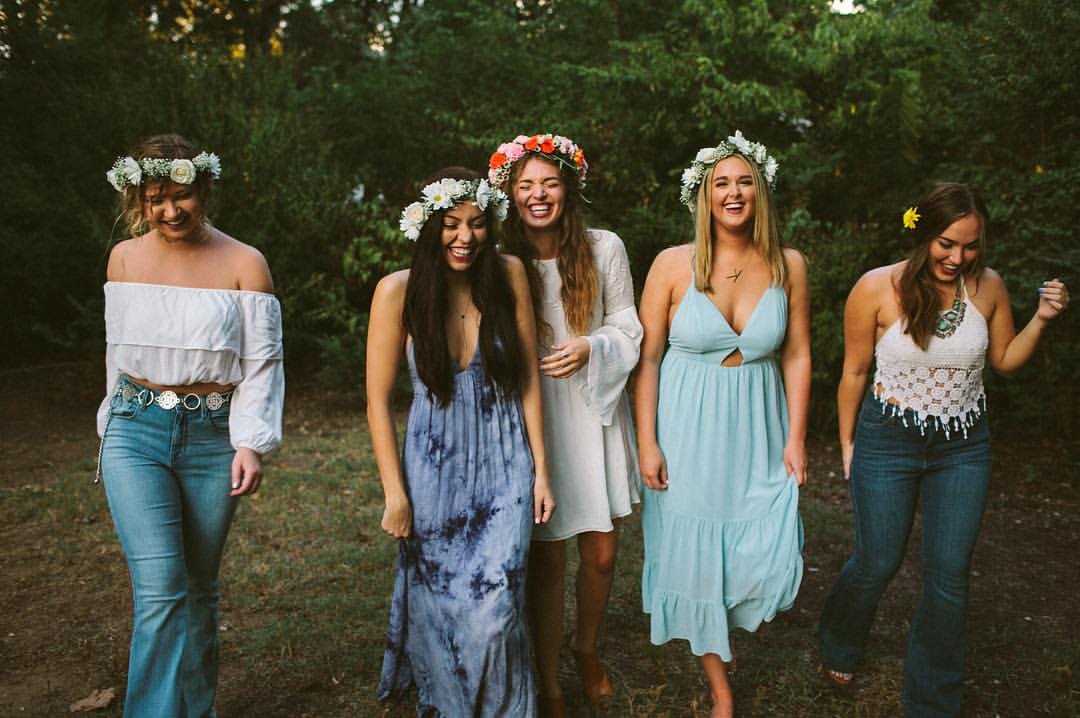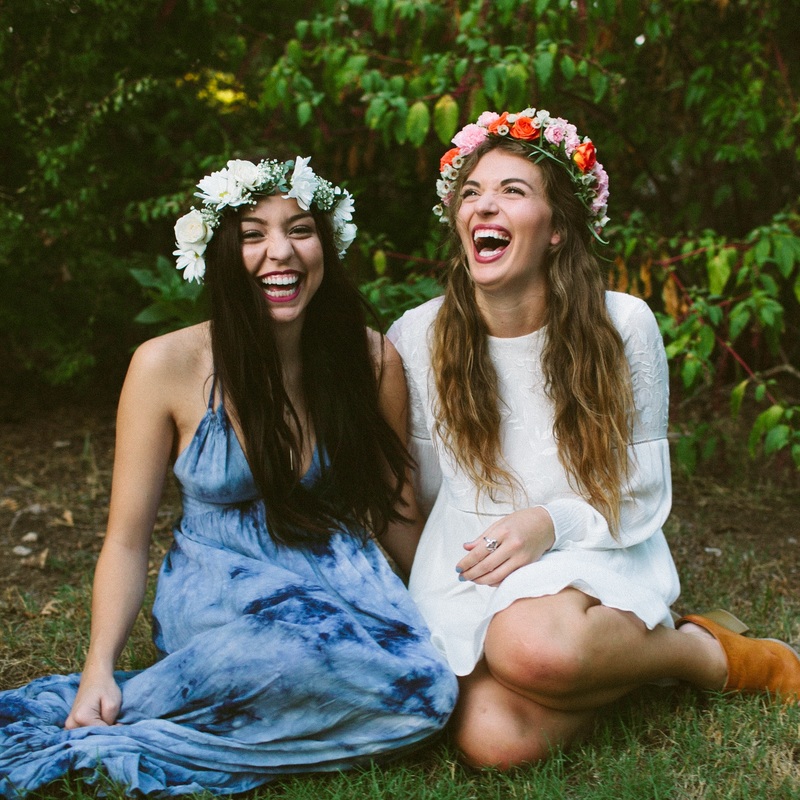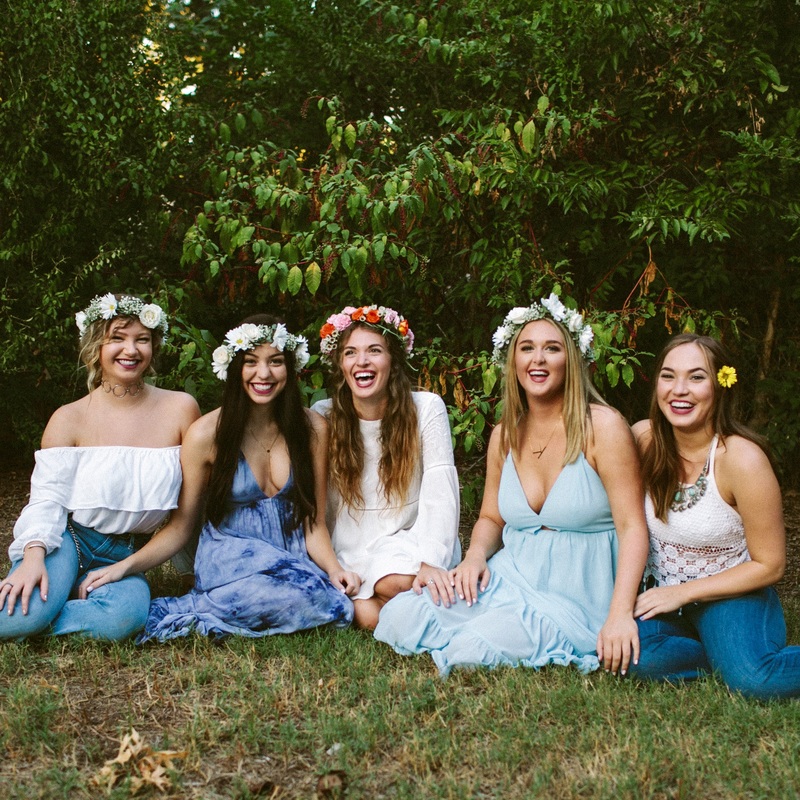 I'M BAAAAACKKKKKKK *cue the tears*
No really, I am already tearing up. YOU GUYS! I am so happy to be back but this transition period for me over the past two months has been rough. I took much needed time away from the internet in terms of this outlet, but I am so ready to be back.
**Side note before we get too deep into this post…We don't usually get this hippied out for the weekend, but the gorgeous free-spirited girl in the middle was turning 21 so we celebrated her the only way we knew how: flower crowns, tie dye, chokers, and bell bottoms. 😉
Over the past two months I have been on a schedule overload. I had the privilege to be a full time nanny to two perfect little girls over the summer, but unfortunately this took up 10-12 hours a day, everyday. In my spare time and on the weekends I was planning recruitment here at OSU because I was my sorority's recruitment chair. This doesn't sound like too much, but it was 6 months of intense planning and meeting in order for everything to run smoothly. So why am I telling you all this? 
My energy level was at zero and my schedule was at one hundred, and I don't think there is any way I would even still be breathing right now if it weren't for the women pictured above. On top of my crazy-filled summer, I jumped right into student teaching about 24 hours after recruitment had ended. I think it's important to note that I realized during this time that it is OKAY TO BE OVERWHELMED. Let me repeat that for the people in the back…IT IS OKAY TO FEEL LIKE YOU ARE DOING TOO MUCH…because you probably are. and I am too! But, there are so many cool things that come from this stress and this busy-time. 
The women pictured above have all lived with me at some point in college so they really know how crazy I am when life gets going too fast. I am thankful that in all times they have remained true to me and walked beside me through my life I am thankful that no matter what is going on in the world or in my world, they are the same fun, goofy, genuine, light-hearted women that I chose to be my best friends. They inspire me to be kinder to everyone I meet. They inspire me to do more with my life and to push myself to every limit. They inspire me to get involved with people.
I encourage you to find your people in your journey. I encourage you to be that person to someone else. These girls make me want to be that person to anyone and everyone that walks into my life because of how they treat me as their friend. 
I encourage you to uplift your friends, to stand as an army, to pray for your girls, to speak truth and positivity over their lives, to love them for every flaw that they have, and to be their person. Imagine all the things that will flourish when we choose to be that kind of friend to someone.
I'm so thankful for the friends that I have made in college and I am thankful that despite the overwhelming anxiety I have felt for the first time in my life, that they choose to stand with me. With them, I have felt more like myself than I have through this entire personal struggle. I am humbled by the stress and pain that I have gone through over the course of the past two months and few weeks and I am so excited to be back and sharing my crazy life with you all (no matter how messy it can be haha).
​