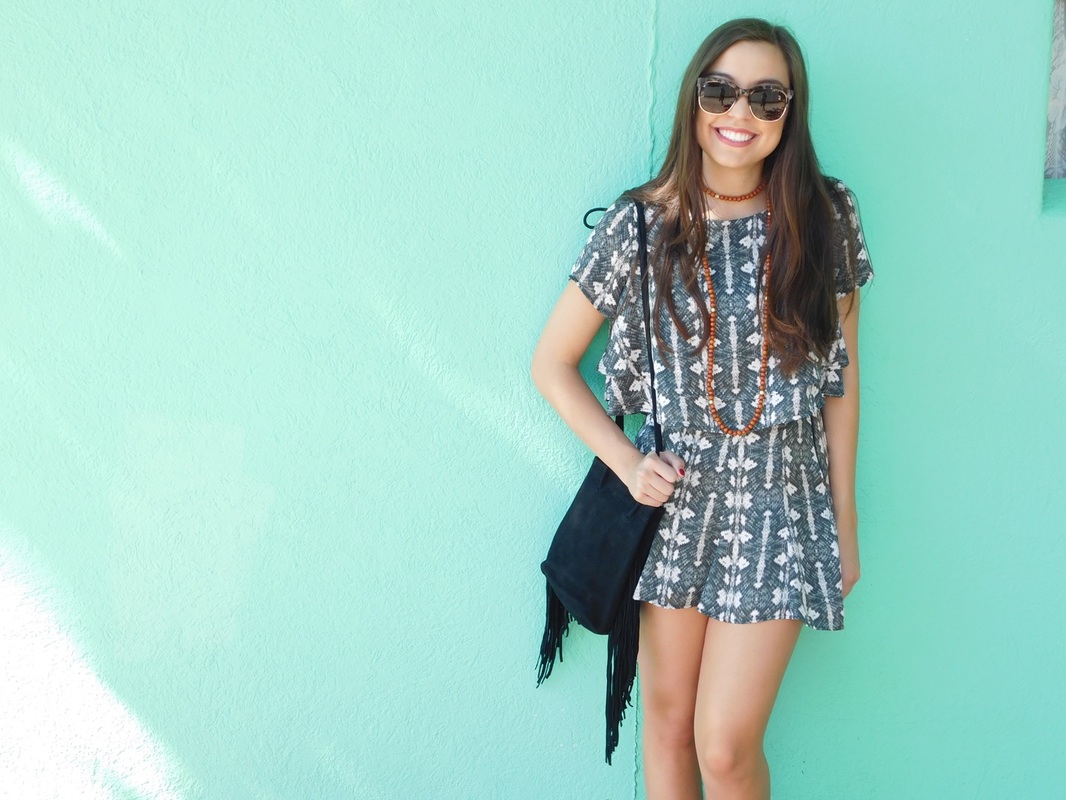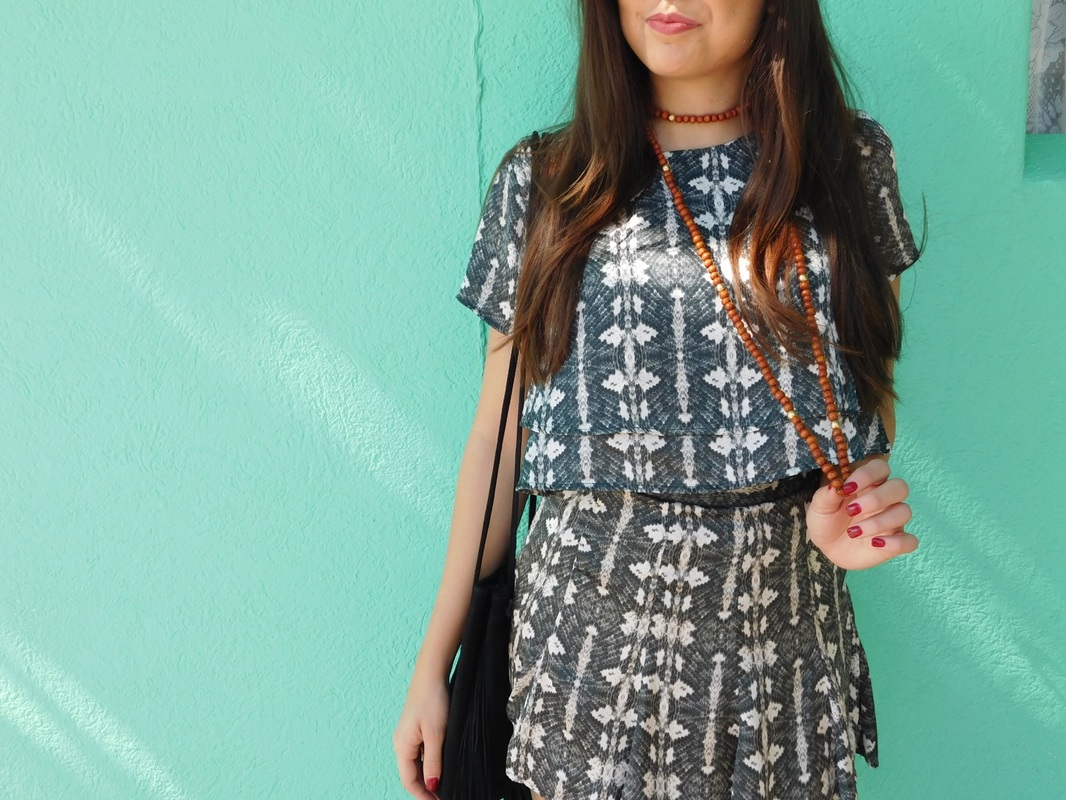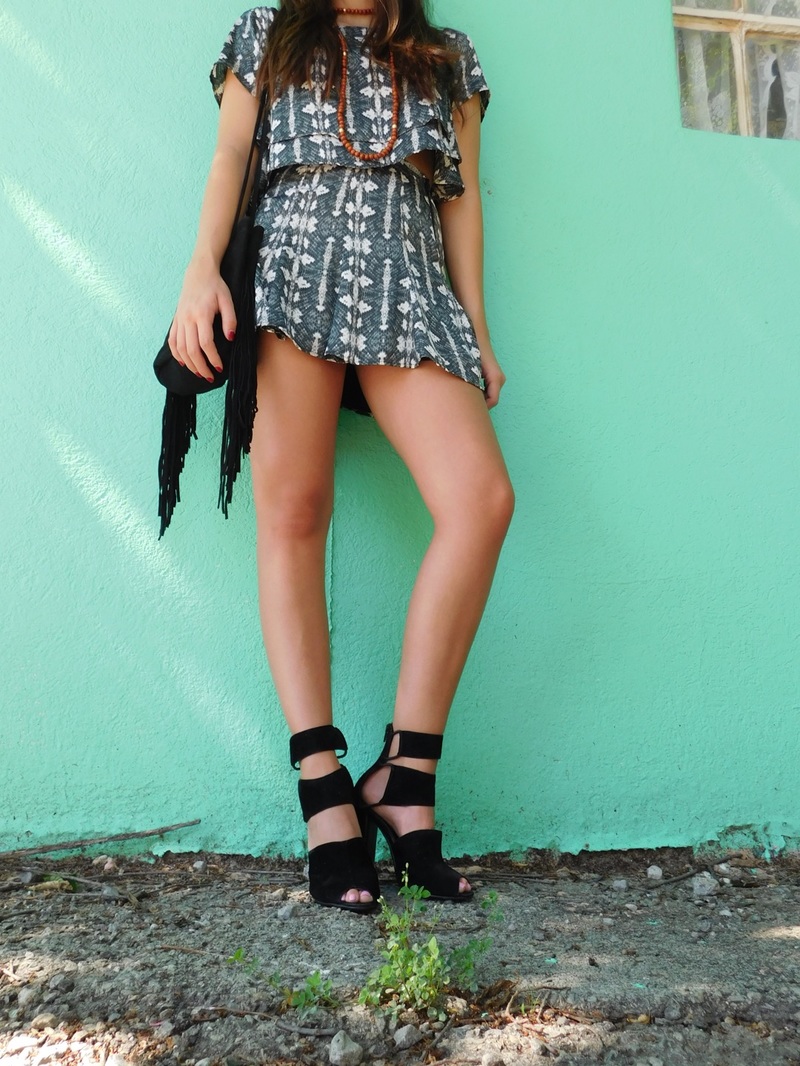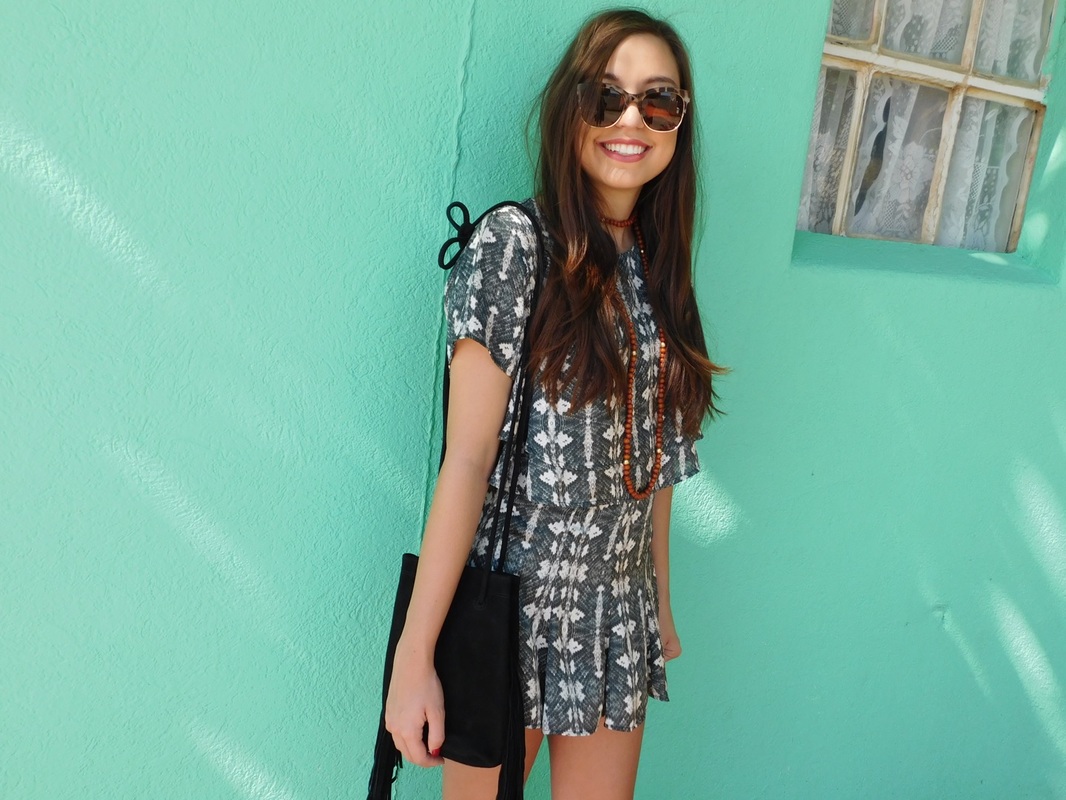 I'm actually getting so excited as I start to type this right now. This outfit y'all…… I am seriously in love with it! I think that the two-piece set is so edgy yet so girly and it isn't too revealing. This summer is all about fun patterns and trying new prints for me! This is one of the more simple patterns that I've been experimenting with and it is so effortless!
This double wrap necklace was the perfect contrast to the pattern. I am loving the spring and summer trend of these necklaces! 
Yes… this purse is suede, and yes I still think you can wear suede in the summer! It is light-weight and relatively thin so it is the perfect fringe shoulder bag to add to your closet.
I found all of these goodies at Peck's Lodge in Stillwater, and if you're around that area, you should definitely pop in! But, if you're from anywhere else in the country and you just happened to stop on by my blog, the outfit details are linked above! 
Thanks for stopping by babes, xo!