​​"For God has not given us a spirit of fear, but of power and of love and of a sound mind."
2 Timothy 1:7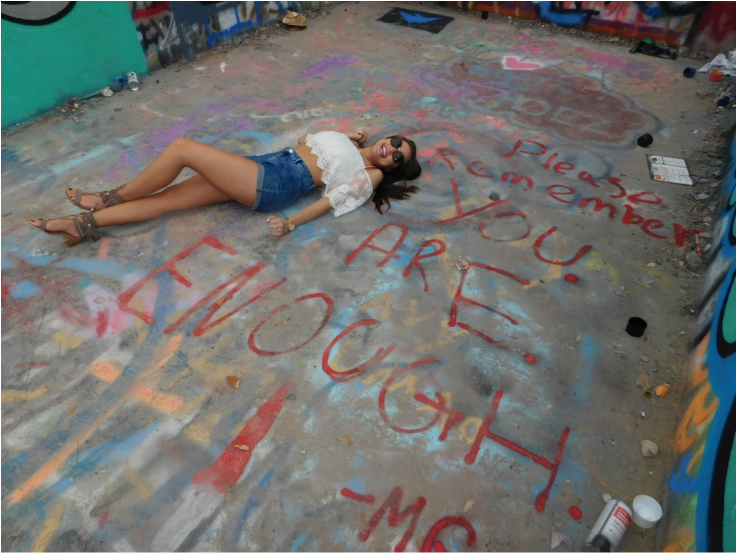 I think this post is going to be one of my deeper posts in this section. I believe that confidence is something so beautiful and so rewarding. I have been meaning to write this post for some time now. I believe that one quality that my generation is lacking is confidence. I haven't blogged in awhile because I follow SOOOO many fashion and lifestyle blogs and it's really hard when you start comparing yourself to others. (Which is honestly just hilarious because this blog is just for fun anyway.) But, over the course of the semester, I realized how much of a deeply rooted issue confidence is. Confidence is something I find in The Lord. So many times I have turned to Instagram comments/likes, words of affirmation from friends and Alex, and many other outlets, but I have never felt as beautiful and at peace with myself than when I turn to Jesus. 
"So do not throw away your confidence; it will be richly rewarded. You need to persevere so that when you have done the will of God, you will receive what he has promised." 
​Hebrews 10: 35-36
I'm writing this post because I feel like girls are looking for their confidence in others, especially the approval of guys, and I know this feeling but the only true way that your heart will feel whole and you'll be fully confident, is when you trust in The Lord for this approval. He is the ONLY one that can bring this fullness and this life back into your life. We are created in the image of God, He does not make mistakes or junk. You are fearfully and wonderfully made! God sees what we have to offer on the inside, not how we make ourselves up to be on the outside.
"Have I not commanded you? Be strong and courageous. Do not be afraid; do not be discouraged, for The Lord your God will be with you wherever you go."
​Joshua 1:9
Destructive people pay no mind to what The Lord has to offer. Ignore the voices and the people who tell you that you're not good enough. Ignore the words that tell you that you can't achieve your goals. Ignore the lies that harass you about your body not being the right size, or your clothes not being expensive enough, or your skin not being clear enough. Ignore all of the physical, mental, and emotional issues that you have with yourself BECAUSE…The Lord is with us. He walks in front of you and behind you. He holds confidently these promises. Stay focused on God and the fulfillment of your goals will follow.